Pinch of Maddie shares her delicious and refreshing take on the popular Aperol Spritz. Bubbly just like her personality, this festive spritz is the taste of summer!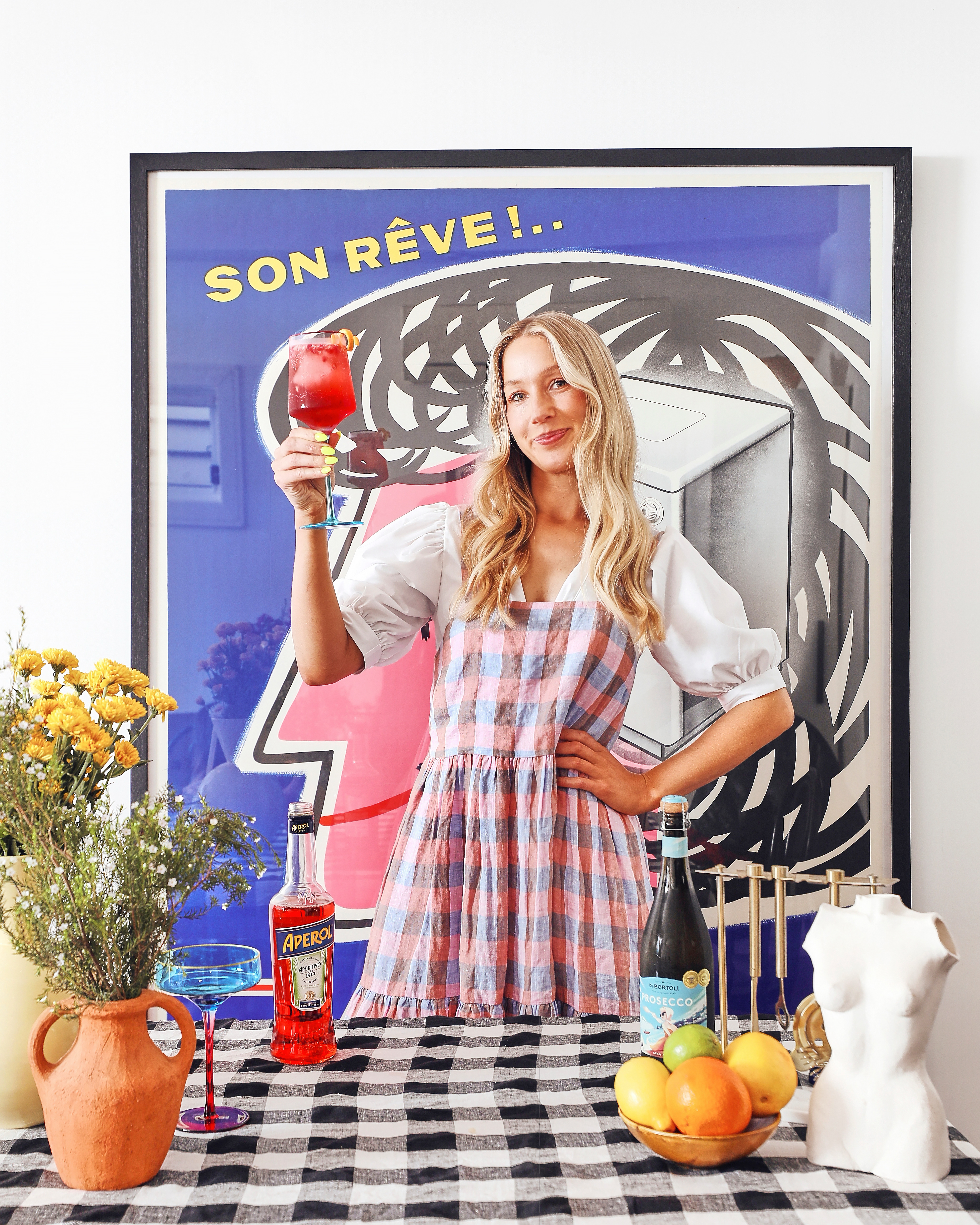 "The perfect festive drink, this easy twist on an Aperol spritz is citrusy, refreshing and tart!"
Ingredients
Ice cubes
2 parts Aperol (60ml)
1 part Pomegranate Juice (30ml)
Chilled prosecco
Dash of soda water
½ tbsp pomegranate arils, for garnish
Orange twist, for garnish
Method
1. Fill a glass large wine glass with ice cubes, add Aperol and pomegranate juice and stir. Pour in the prosecco, followed by a dash of soda water.
2. Add pomegranate arils and garnish with an orange twist!