In today's blog, we get cooking with literal ray of sunshine Maddie Begala AKA Pinch of Maddie. Known for her heavenly recipes, Maddie's creative energy and bubbly personality seemingly carries on into her dishes. From inspiration to ideation, we chat to Maddie about her career in food creation and what's on for the rest of the year. She also shares with us a step by step recipe to create the most swoon worthy beer battered fish right in time for the warmer weather.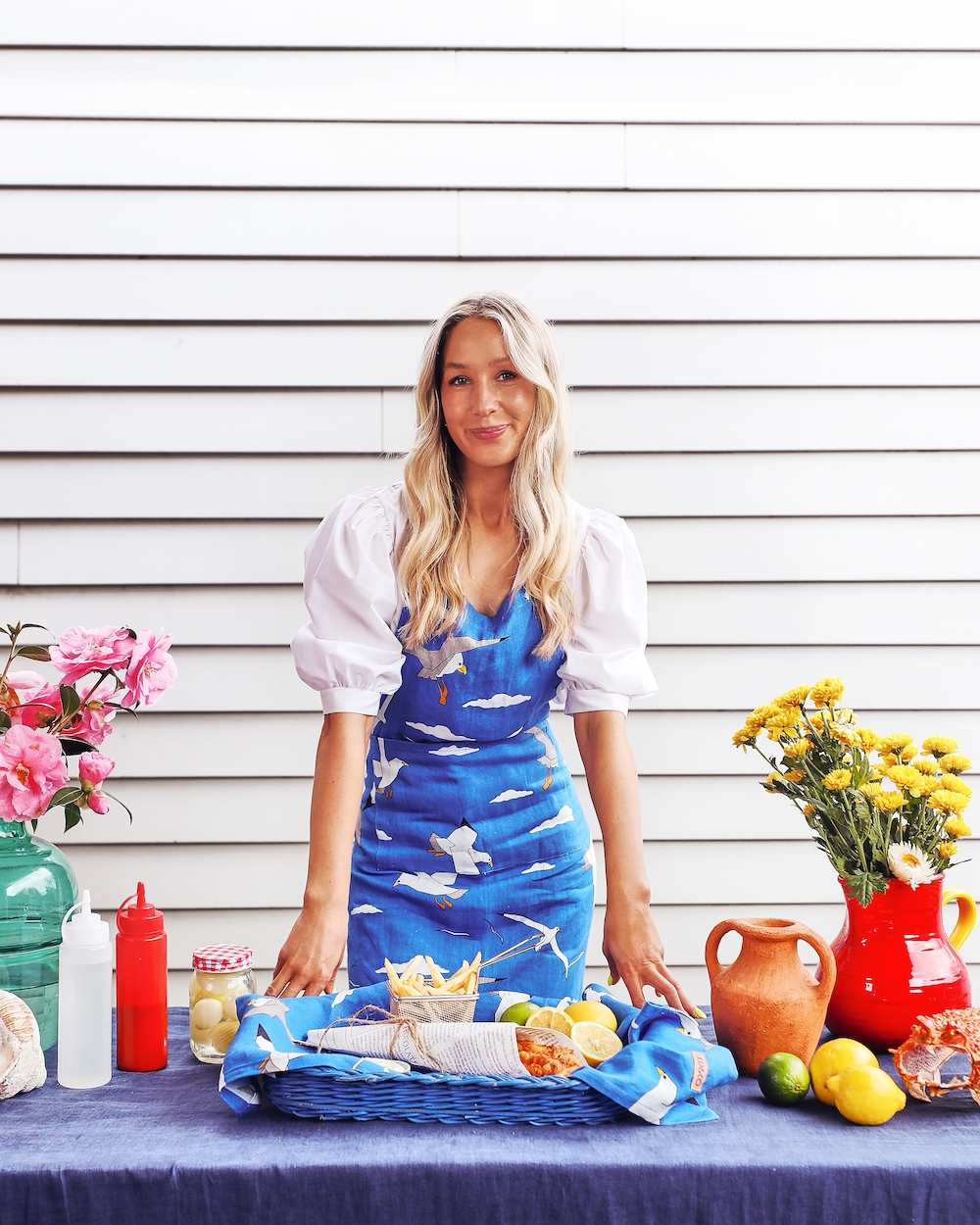 "This deliciously light and crispy fish is the perfect dinner for the whole fam or your friends"
1. Hi Maddie! You are an absolute ray of sunshine thank you so much for having us over at your space. First of all, for those who don't know, can you tell us a little bit about yourself and what you do?
As a long-time admirer of Kip&Co and all things colourful, funky, fun, I'm truly so thrilled to have you here. I'm a qualified dietitian and I work as a Product Developer at Coles Supermarkets, in the convenience food space, creating delicious new Coles Brand products. I am so passionate about food and everything it symbolises – nourishment, joy, celebration, love!
Feeling rather uninspired in 2020, I decided to share this passion through my Instagram account to connect with my friends and encourage them to get in the kitchen and explore the magic of food. Growing up, my twin sister and I borrowed our granddad's clunky video camera EVERY weekend to create dance videos, murder mysteries and document our lives (milk bar visits, rollerblade tricks, GRWM 90's addition, etc.). I often get told my page is different to other food accounts, and I think it's because I've reignited that childhood flame for production. For me, the page isn't just about food – it's about telling a story and making it entertaining for my followers, so that it not only inspires them to cook, but gives them a little enjoyment too!
2. What does a day in life look like as a product developer for Coles Supermarkets?
For those that aren't familiar with what a Product Developer does, I'm responsible for creating and launching new food products for Coles Own Brand range. As with most innovation roles, no day is the same, which definitely suits my personality! It entails lots of eating, food safaris through local markets and restaurants to stay on top of trends, and working with my amazing team to bring these products to life for our customers. I like to think it's one of the best jobs in the world – it's creative, challenging, and at the end of the day, you get to see customers enjoy the fruit of your labour!
3. We absolutely love following you for cooking inspiration, but who you do YOU love to follow, watch or read for some tasty insight?
My idol, and favourite cook and creative online has to be @JessicaNguyen! I'm inspired by her whole life and everything she does! I've also had the pleasure of sparking up a friendship with her since creating my page, and she's just as incredible in real life!
4. Christmas is right around the corner! What does the next couple of months look like for you?
Like most, the lead-up to Christmas is, without a doubt, my fave time of year! As the weather shifts, I'll be catching up with friends more, hosting dinner parties and afternoon soirees! But the biggest thing I'm hanging out for is a trip to Hong Kong! My identical twin sister Heidi moved there in 2020, and due to the travel restrictions, I've only seen her once since she left, so I'm praying Hong Kong removes their hotel quarantine.
I'm also working on my own product launch – so stay tuned!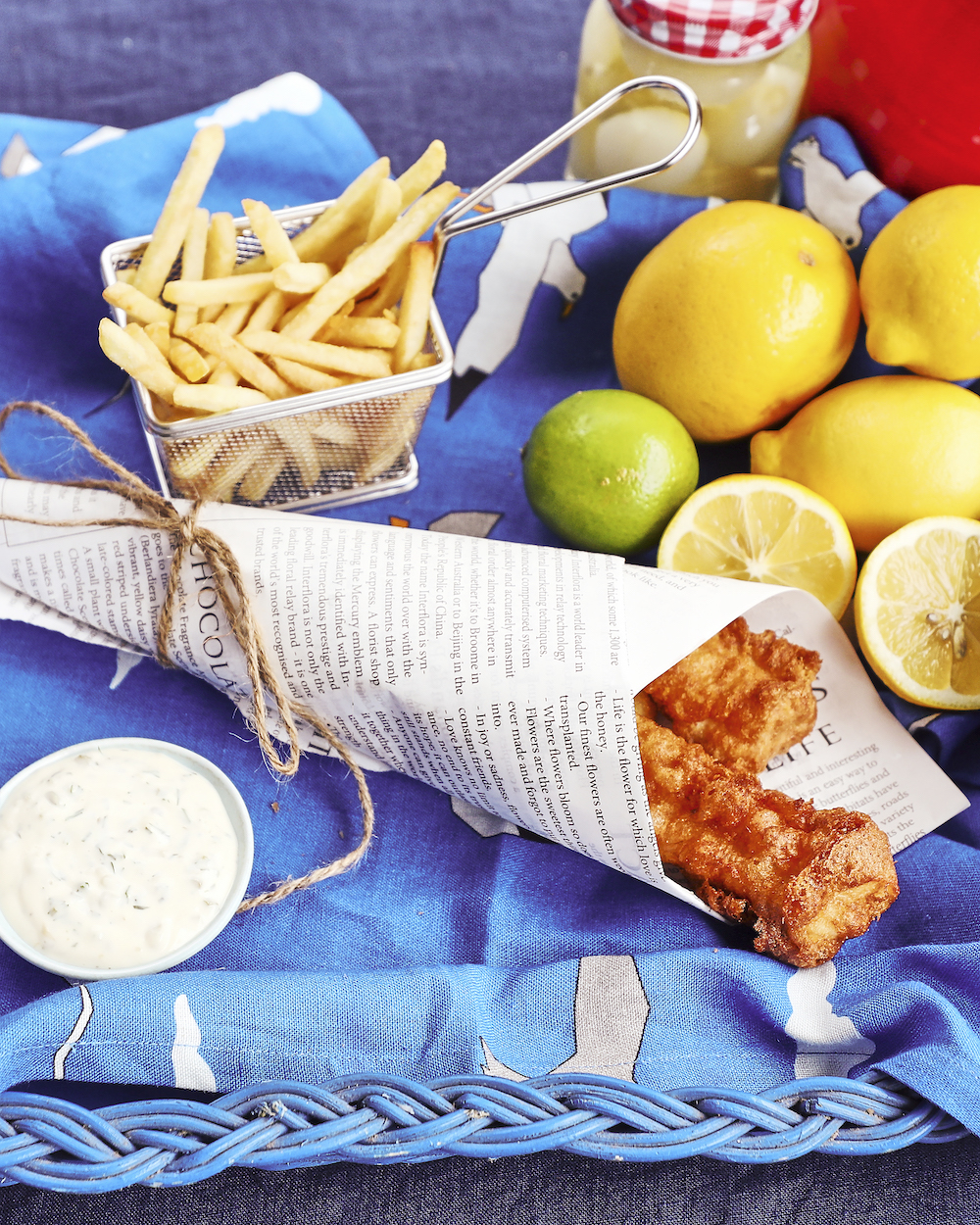 Beer Battered Fish
- 2-3 pieces of white fish (flake, barramundi, basa etc.) vegetable oil, for frying
- ½ cup plain flour
- ½ cup self-raising flour
- 1 ½ tsp baking powder
- 1 cup rice flour or potato flour
- 1 cup ice cold beer like API OR soda water
Method
1. Start off by prepping the fish. Pat dry with paper towel and cut into desired size. Prepare a separate plate with paper towel and set aside.
2. Heat 4-6 cm deep of vegetable oil in a heavy based pot over a medium-high heat to 185 Celsius, using a thermometer to keep the temp consistent (if the oil isn't hot enough the batter won't be crispy and airy. If it's too hot, the batter will burn and the fish won't be cooked inside so temp is very important).
3. When the oil is ready to go, start off by cooking one fish to test it. Coat fish in rice flour and dip in batter, allowing any excess batter to drip off. Carefully add to hot oil, and cook for 3-4 minutes, turning halfway until golden, crisp and fish is no longer translucent on the inside. Set aside on paper towel.
4. Continue with the remaining fish, working in batches of 2-3 so you are not overcrowding the pot (so the fish cooks evenly). Continue checking the oil temp to ensure it's consistent.
5. Serve hot with a sprinkle of salt, homemade tartare and a lemon wedge and your choice of chips!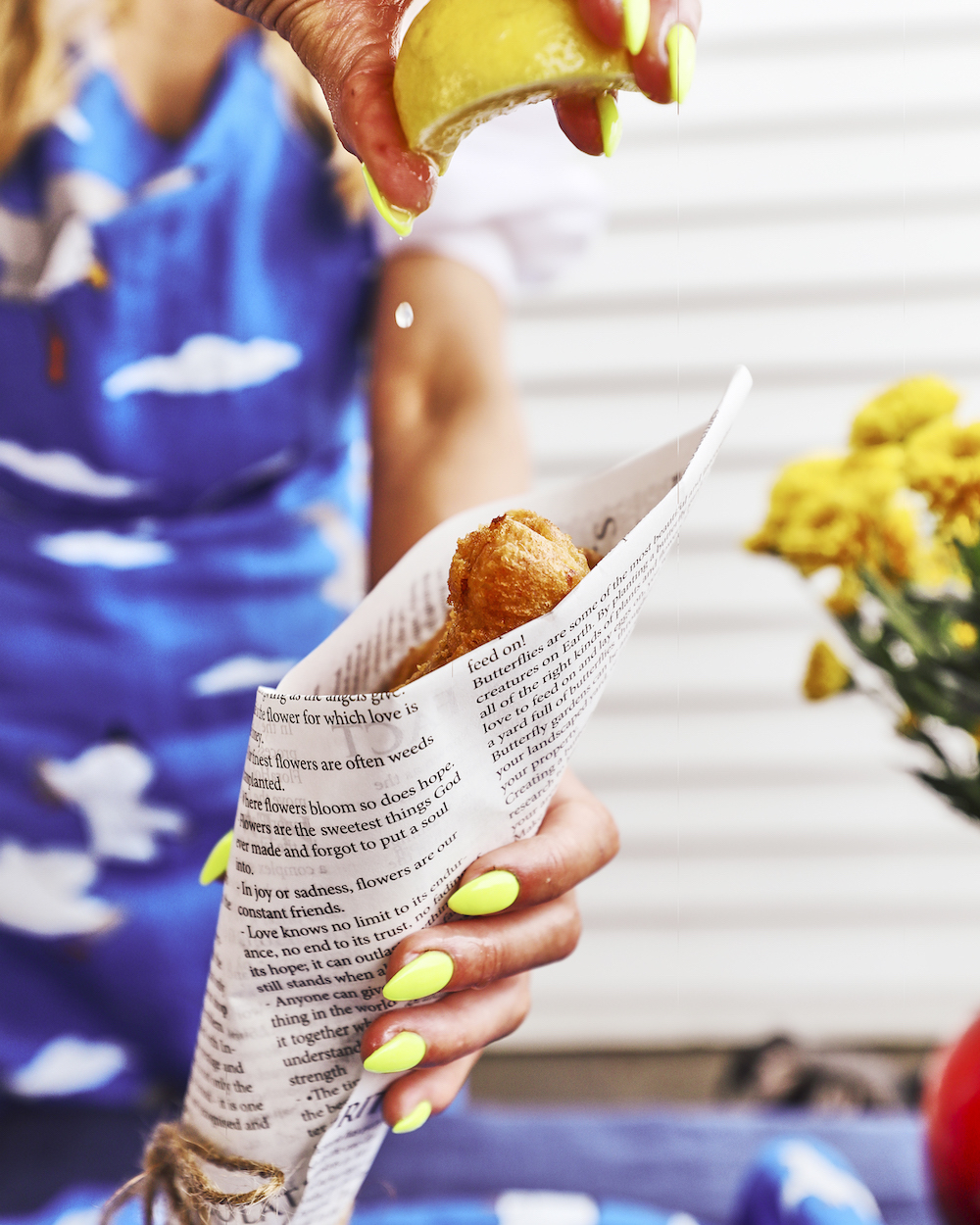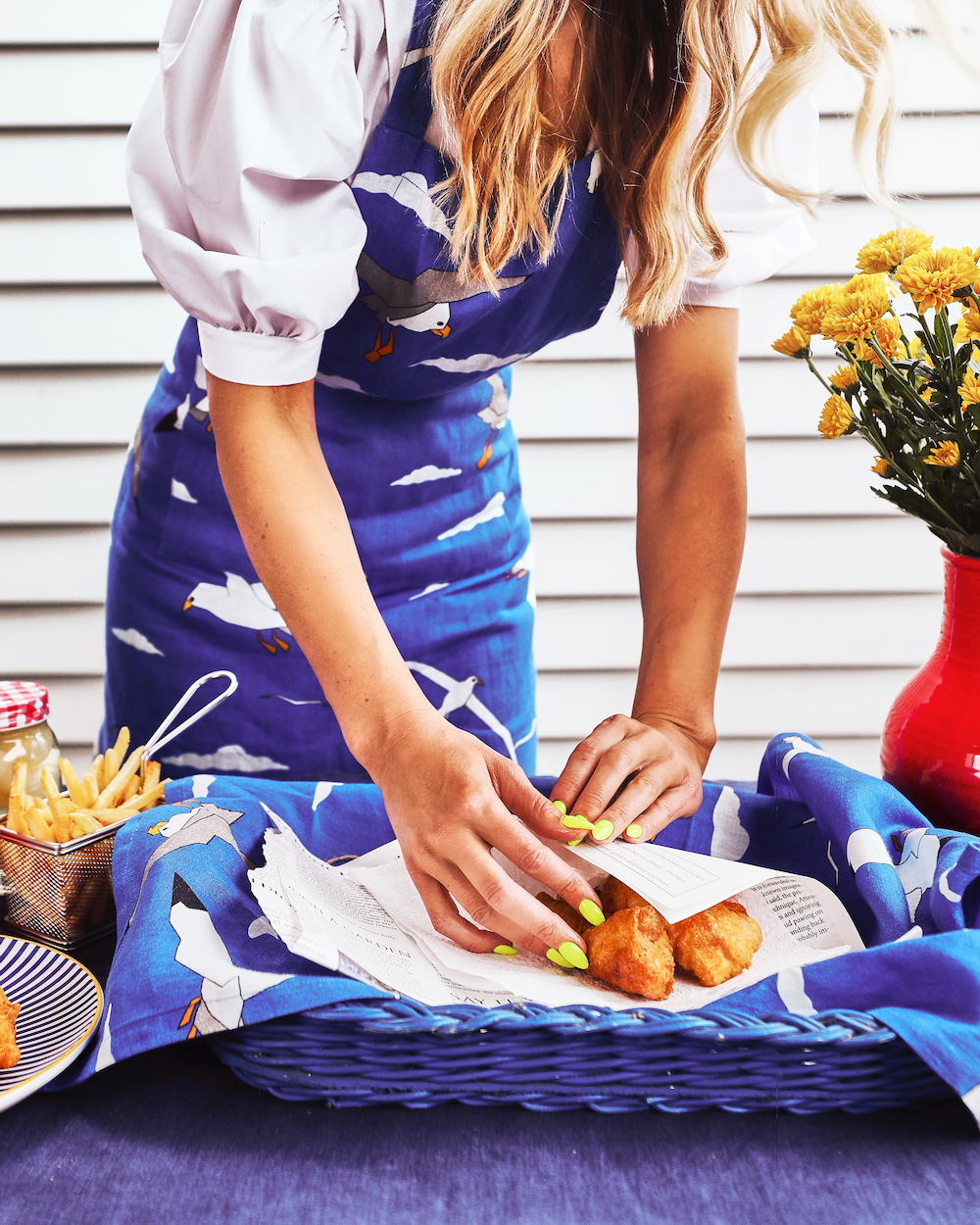 Homemade Tartare
- 1 1/4 cup whole egg mayo
- 1 tbsp fresh parsley, finely chopped
- 1 tbsp fresh dill, finely chopped
- 1 tsp capers, drained, finely chopped
- 1 tbsp gherkins, drained finely chopped Juice and zest of ½ lemon
- 1 garlic clove, minced Pinch of salt and pepper
Method:
1. Add all ingredients in a small bowl and stir to combine. Cover and refrigerate until ready to use.