This rustic Mushroom Galette by Liz Douglas looks fancy but is so simple! Made with store bought puff pastry, it will be on the table in just 45 minutes.
To serve, top it generously with feta, rocket and balsamic glaze for a fresh and zesty finish. It is a delicious warm appetizer or light meal – or serve with a hearty salad to elevate it into a filling main meal.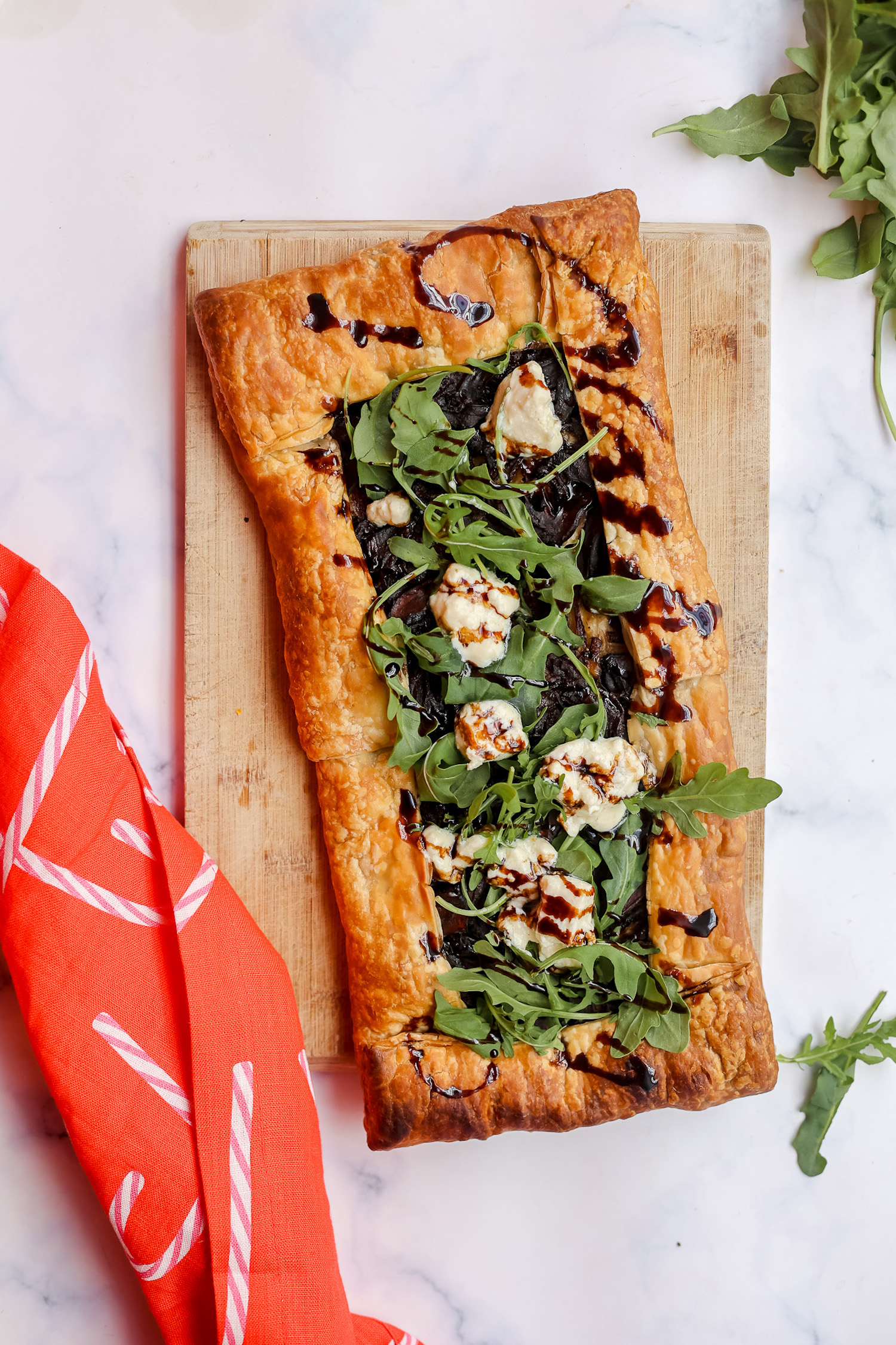 Ingredients
600 g portobello mushrooms, slic
3/4 cup Merlot or other full bodied dry red wine
1 large brown onion halved and thinly sliced
3 tbsp olive oil or butter
1/2 tbsp vegetable stock powder
Salt and pepper to taste
2 sheets frozen puff pastry
To serve
Feta
Rocket
Balsamic glaze
Sea salt flakes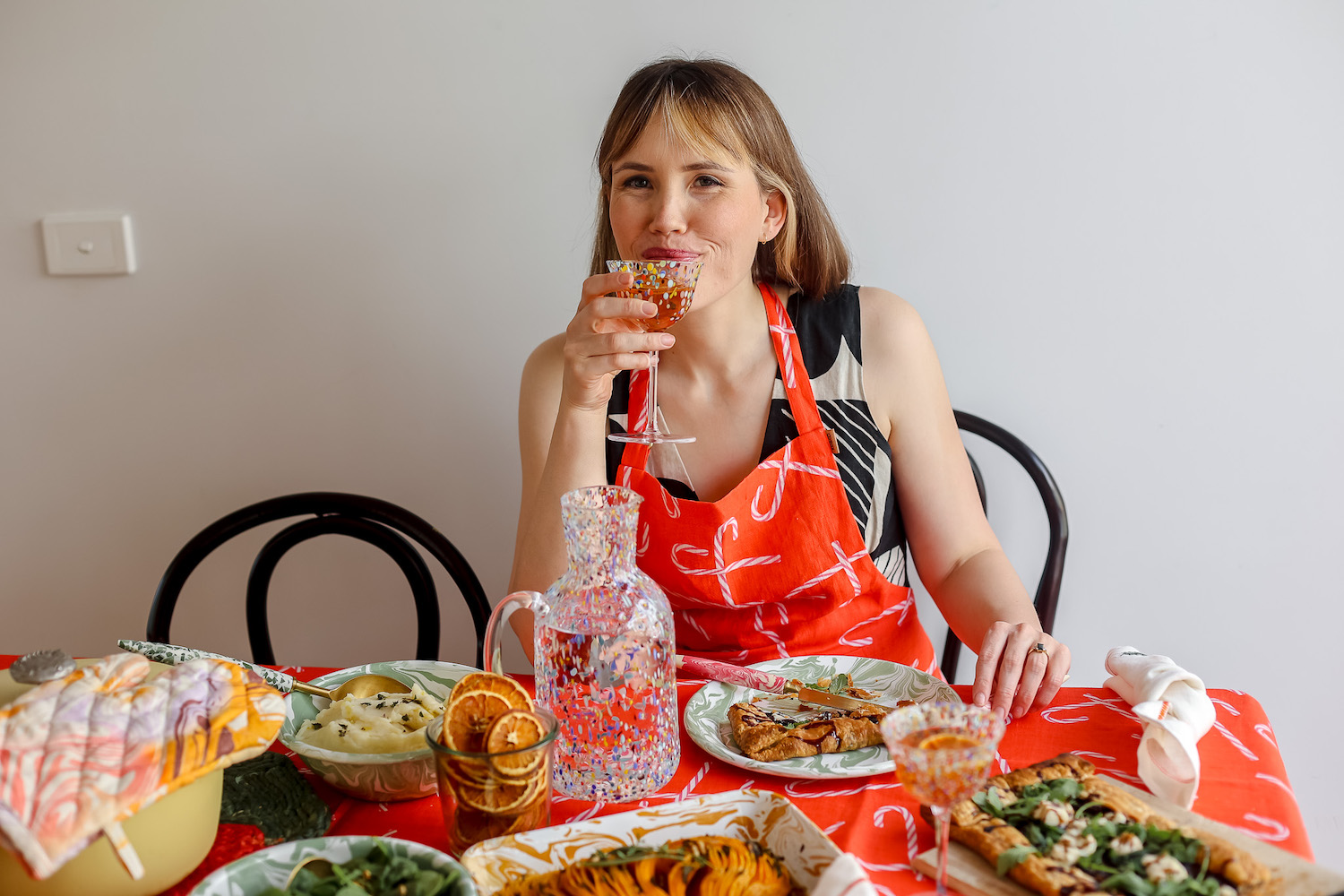 Instructions
1. Preheat oven to 220C/425F and line a large baking sheet with baking paper.
2. Add oil or butter to a fry pan on medium-high heat. Add the onions, stir for 3-4 minutes until translucent. Add the mushrooms, stock and red wine and cook uncovered until reduced, about 10 minutes.
3. Place pastry sheets onto the lined baking sheet, join at the centre by overlapping the sheets and pressing down with the back of a fork. Pour the cooked mushroom mixture onto the centre. Spread the mushroom mixture out so it is evenly distributed. Fold the edges of the pastry over so you have a few centimetres as an edge. Bake for 25 minutes until golden brown.
4. Top with crumbled feta, rocket, balsamic glaze and sea salt flakes.