If you're a fan of sweet treats that strike the perfect balance between creamy, crunchy, and chocolaty, then Rebecca Balkin's classic Rocky Road recipe is perfect for you!
So, roll up your sleeves, gather your ingredients, and prepare to make magic in the kitchen, because this Rocky Road recipe is bound to become a cherished addition to your dessert repertoire.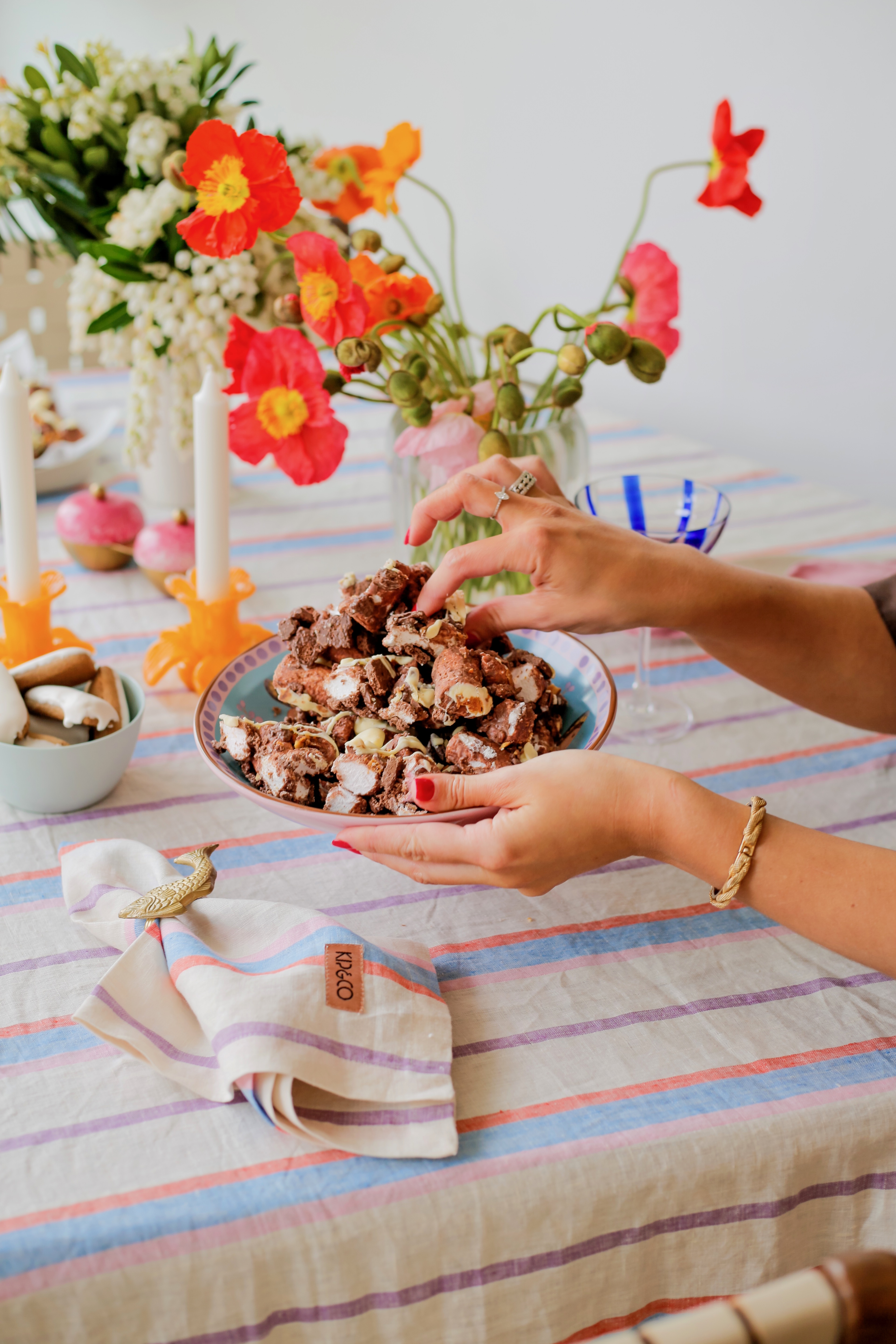 Ingredients
- 200g milk chocolate, broken into pieces
- 80g Marie biscuits, broken into large pieces
- 1 large Crunchie, roughly chopped
- 280g marshmallows
- 100g white chocolate, melted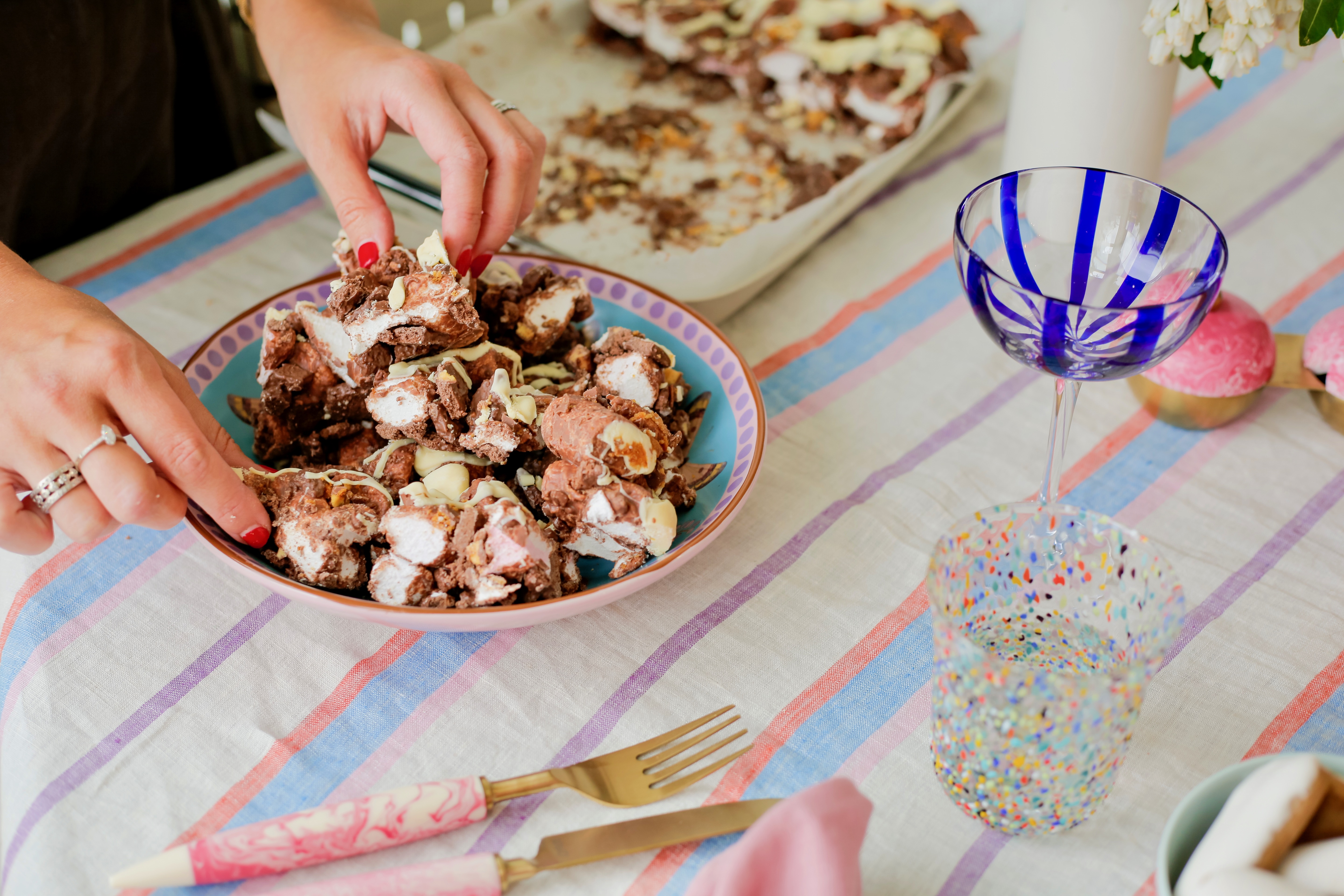 Method
Grease and line a brownie tray with baking paper.
Pour a cup of water into a small pot and bring to the boil on stovetop. Place milk chocolate pieces into a glass, heatproof bowl. Place bowl over pot of boiling water. As the chocolate begins to soften, stir with a spatula or spoon until smooth and melted. Set aside to cool slightly.
As milk chocolate cools, combine biscuits, Crunchie and marshmallows in a bowl. Pour cooled milk chocolate over the top and mix to combine.
Empty marshmallow mixture into the prepared tray and spread to cover the bottom. Drizzle melted white chocolate over the top and set in fridge for at least 1 hour. Cut to desired size to serve.
TIPS
- You can use any type of chocolate and all sorts of different fillings for this recipe! Just substitute out the same quantities.
- To melt chocolate in microwave - place chopped chocolate in a glass heatproof bowl and microwave in 10 second in second intervals; stirring between each zap!