Delight in the essence of Italian flavours with Daen Lia's (AKA Daen's Kitchen) mouth-watering tomato & basil creamy one pot orzo. This vibrant dish captures the warmth of sun-ripened tomatoes, the aromatic allure of fresh basil and of course the creaminess of fresh buratta.
Earlier this year Daen released her debut cookbook Garlic, Olive Oil & Everything Else, inspired by her Spanish and Italian roots, and her now infamous love of olive oil and garlic. Lucky for us, this creamy one pot orzo features both those ingredients, so you know it's going to be a winner!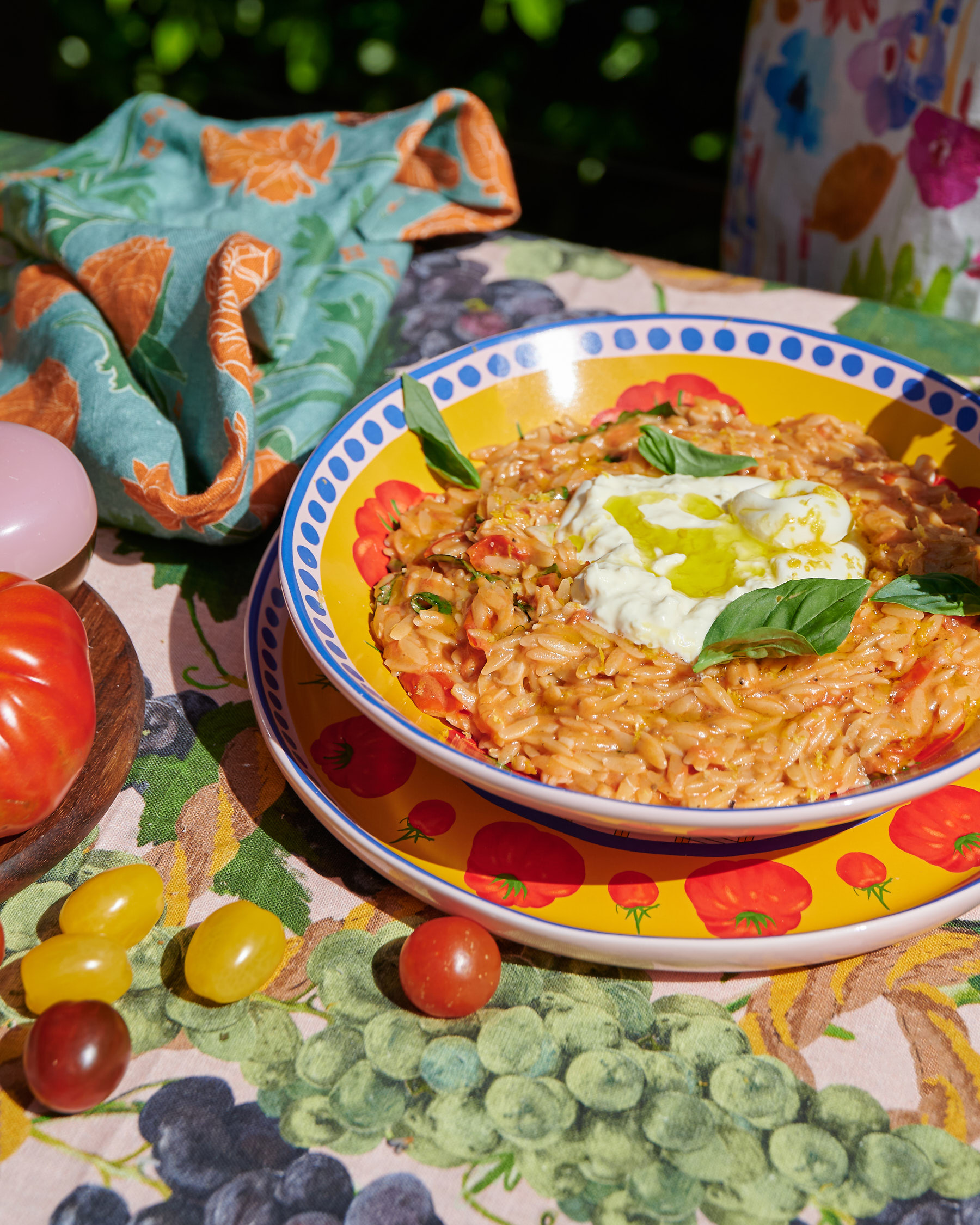 Ingredients
3 tbsp olive oil
4 garlic cloves, sliced
400g cherry tomatoes
½ cup cream
1 cup chicken stock
1 cup orzo
6 large basil leaves, sliced
½ lemon, juice and zest
50g pecorino romano grated
Chili flakes (optional)
180g burrata
Salt and pepper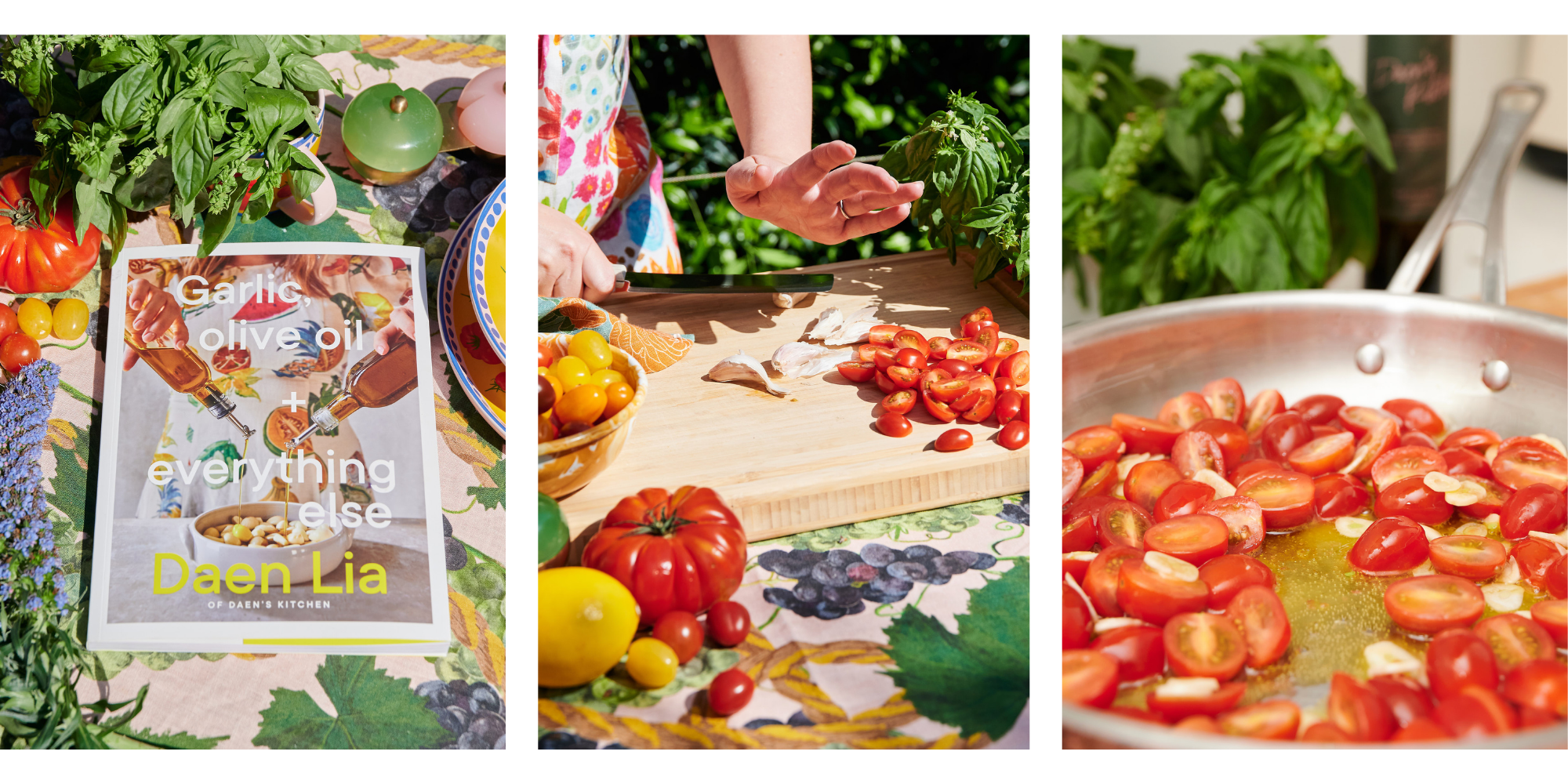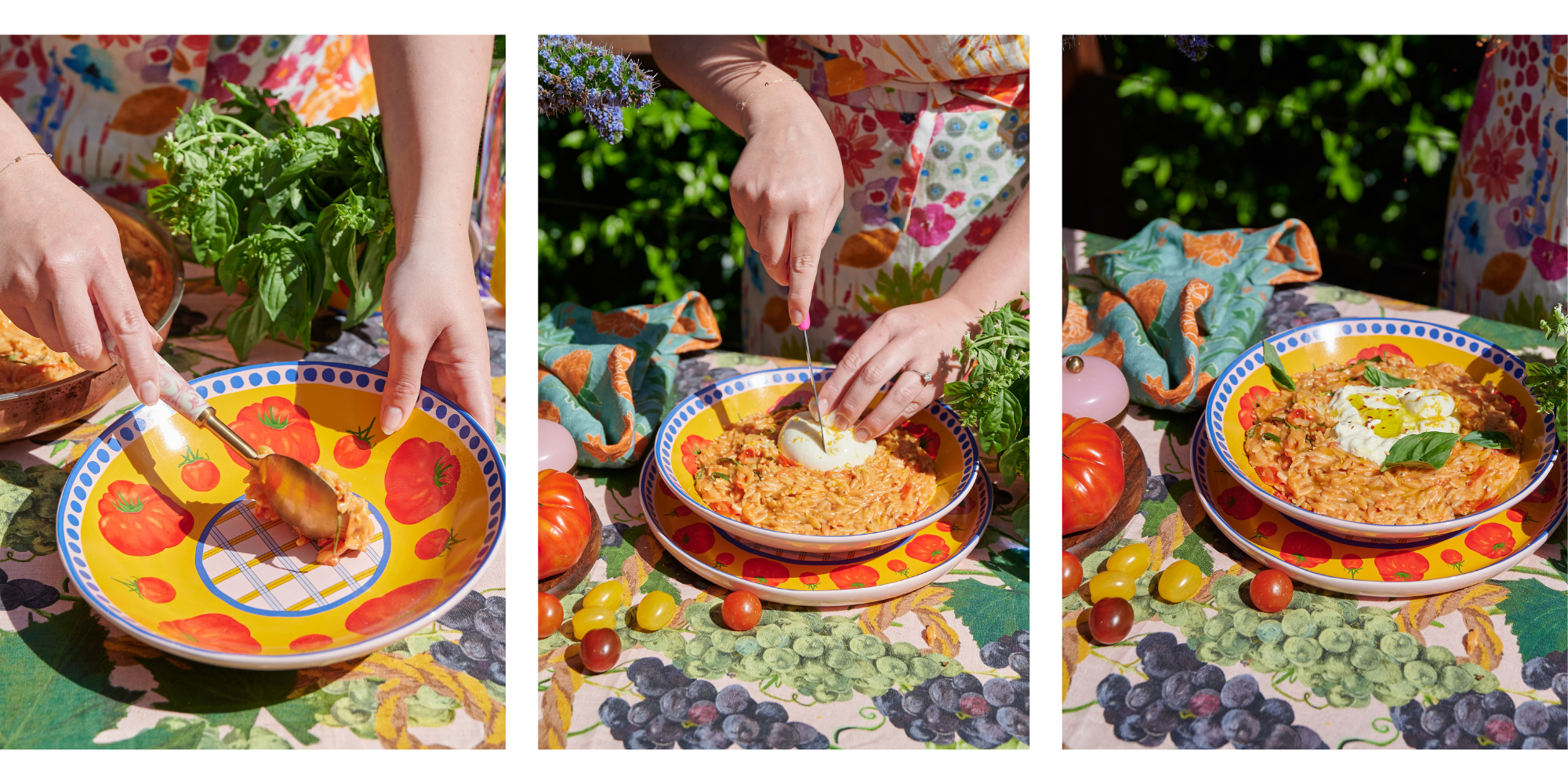 Method
1. In a large fry pan on a medium heat, bring the olive oil to heat. Add the garlic and cook for 1 – 2 minutes, stirring occasionally. Add the tomatoes to the pan and cook for 4 minutes or until soft and jammy. Add the cream, chicken stock, orzo and generous amount of salt and pepper and stir through. Bring to the boil then reduce the heat to low and cook on a low simmer for 5 – 8 minutes or until the orzo is plump and cooked and 80% of the liquid has been absorbed. Add a little more chicken stock if needed.
2. Take off the heat and stir through the basil, lemon juice and zest and pecorino romano.
3. Serve with burrata, chili flakes and an extra sprinkling of basil leaves.