This week on the Home Life Series, we are checking in with the effortlessly cool Matisse and Kane Barri, the retail powerhouses behind Kip&Co stockists, Gathered, Juno, and the Meadow in Bendigo. Filled with colour, personality, and incredible artwork, this unique family home instantly inspires joy - the rainbow staircase and pink dining table are just the tip of the iceberg. Read on to get your happy sugar hit.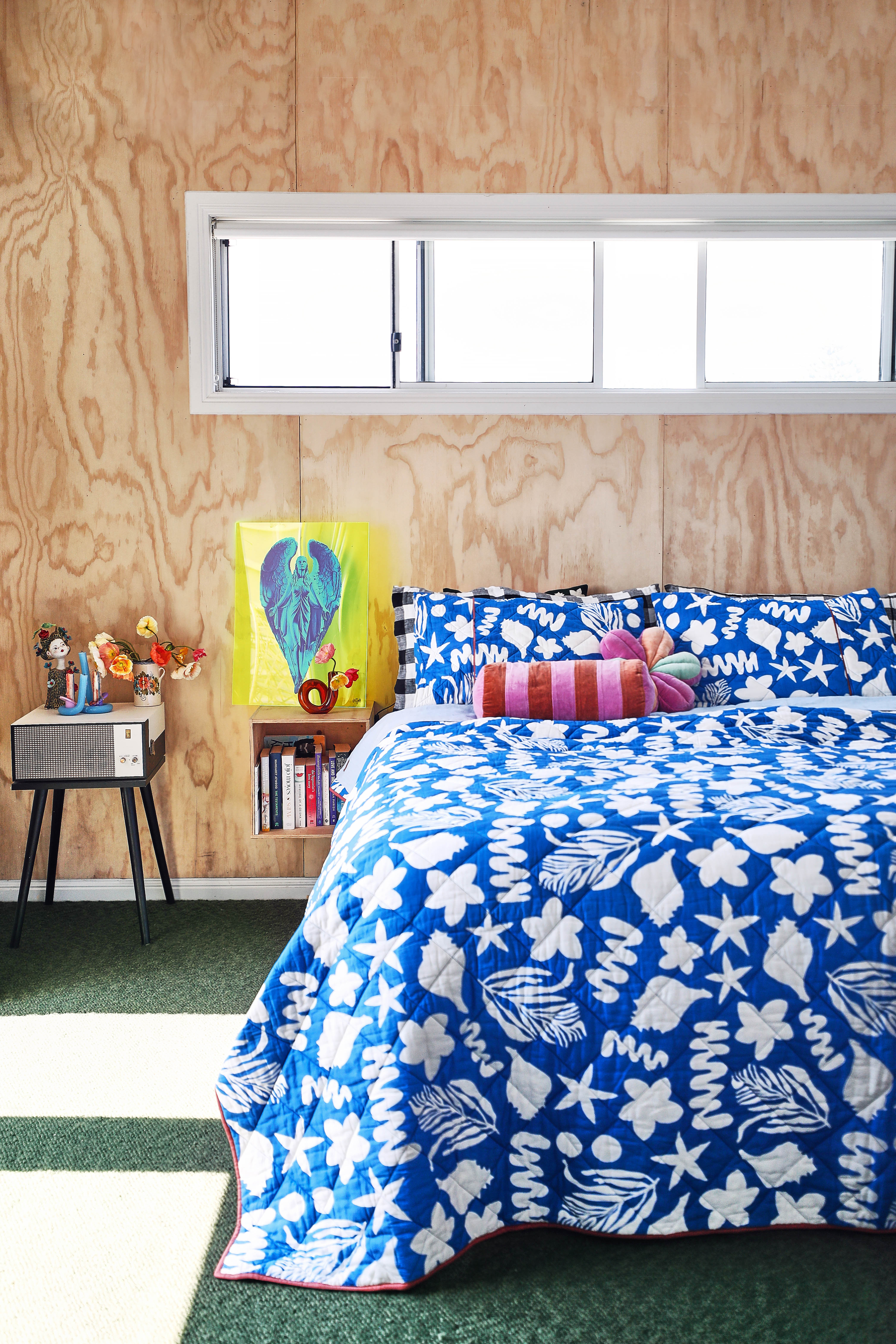 1. Hi Matisse & Kane! Thank you so much for letting us inside your AMAZING Bendigo home. For those who don't know you, tell us a bit about yourselves!
Hey! We're Matisse and Kane, wife and husband, also business partners of 3 retail stores The Meadow, Gathered and Juno. Starting the Meadow 13 years ago, we were so young and naive and have literally grown up (and grown our families) whilst learning the retail game. We have a great team of 15 of us working amongst the stores (which happen to be all within 30m of each other)
We have 3 beautiful children Quinn, Pixie and Astro + fur babies Marshall and Meatball. We like all things Fashion, Art, Music, Travelling and hanging out with our kids!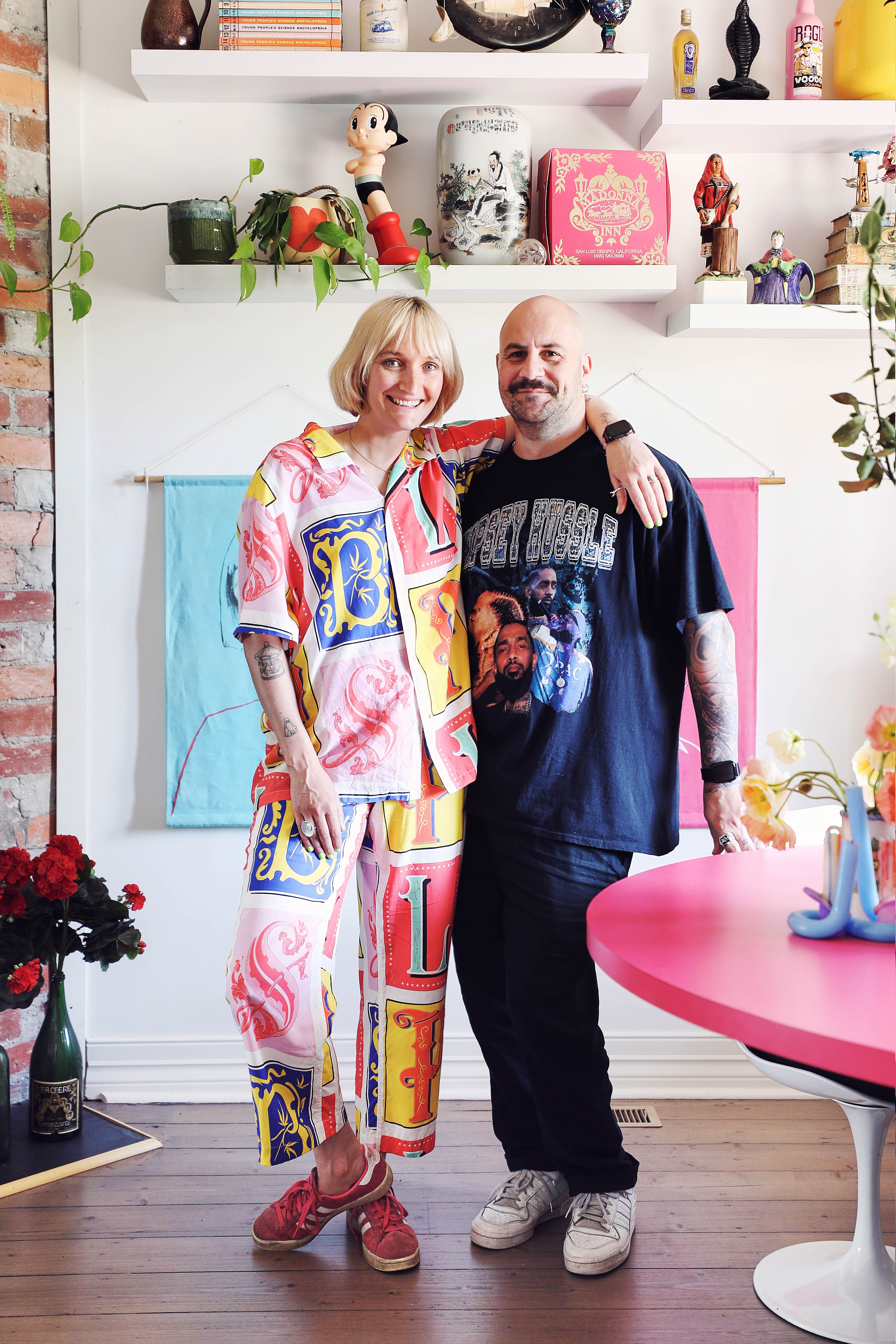 2. Your beautiful store has been a Kip&Co stockist for over 5 years now (we love you!!). Take us back to the beginning of Gathered! When and why did you take on this new adventure?
We love you too! We started Gathered in 2016 as our 2nd retail store, just after the birth of Pixie (our 2nd child). We felt there was a huge gap in Bendigo for a fun/colourful homewares and lifestyle store with unique products from a variety of makers and brands. Home styling is a huge passion of ours and we felt we wanted to show a little piece of that in a retail space.
3. You've stocked many, many collections over the years. If you had to choose, what would be your all-time favourite Kip&Co product?
I definitely can't go past the Pickles. That print features in so many of my children's baby photos. I think I got it in every style, from cot sheet to onesie (Matisse)
For me, the Babbarra collaboration was absolutely stunning (Kane)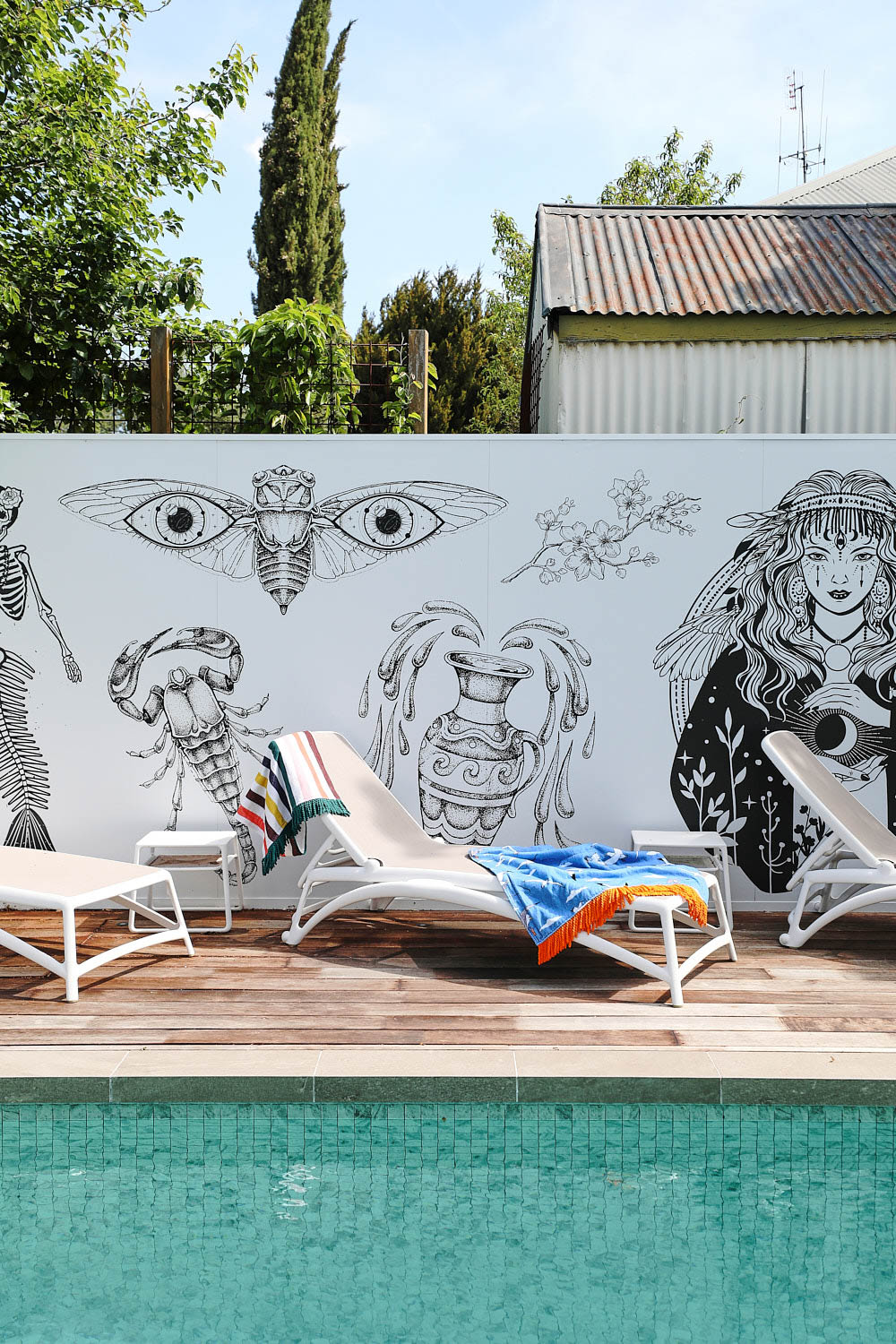 4. Now, let's talk about your incredible home. We cannot get enough of all the quirks, artwork and COLOUR that fills your home! How would you describe your interiors style?
This is a regular question we struggle to answer. It definitely doesn't fit in any particular category! I'd say it's a real mix of eclectic pieces we have collected over years, fun vibrant colours and practical styling for a family home.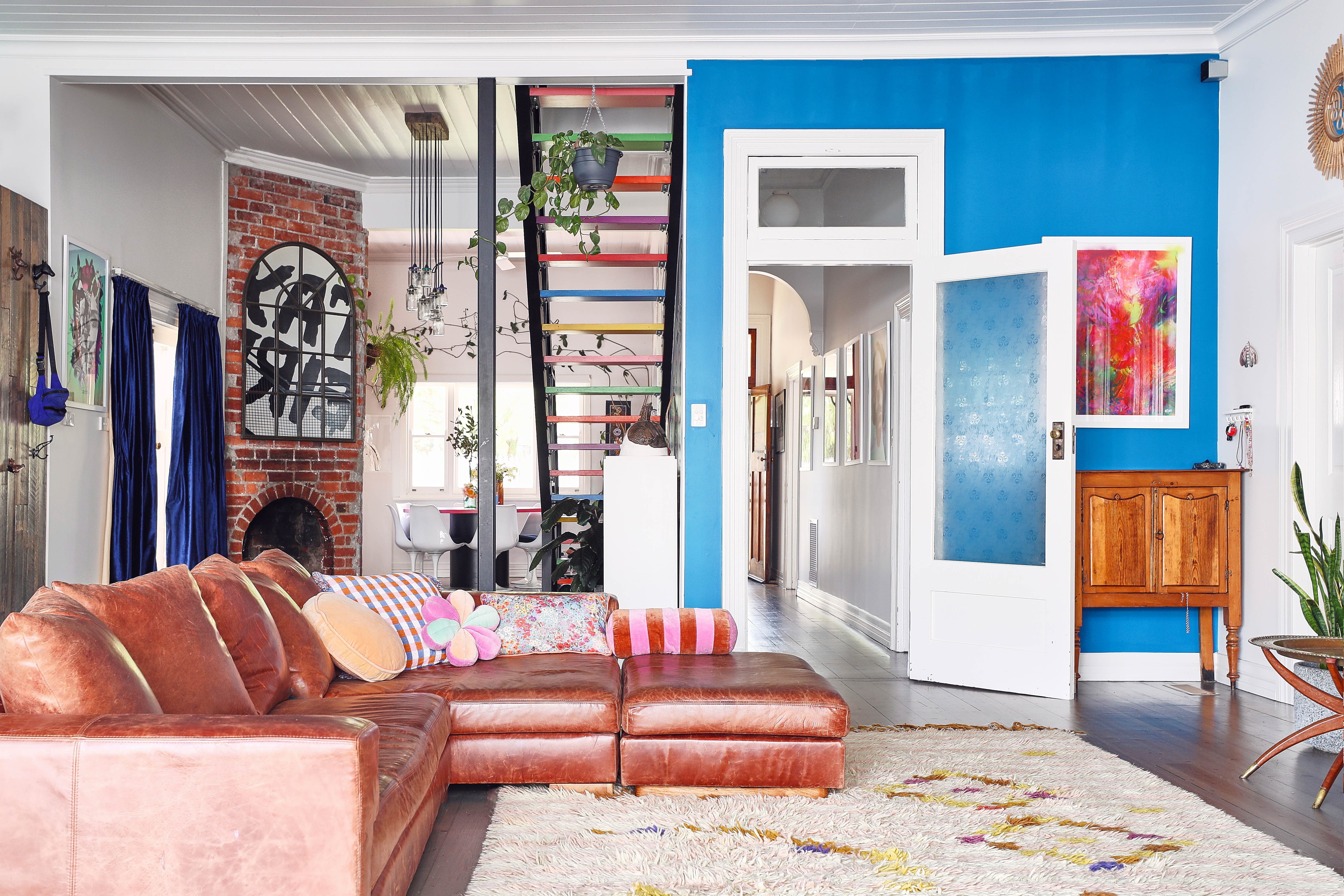 5. With such a unique aesthetic, is there anyone / anywhere in particular you source your inspiration from?
Being surrounded by incredible brands throughout our stores, we feel we live and breathe inspiration from them all, which makes it so easy to bring that vision home and tie it all together in our own style.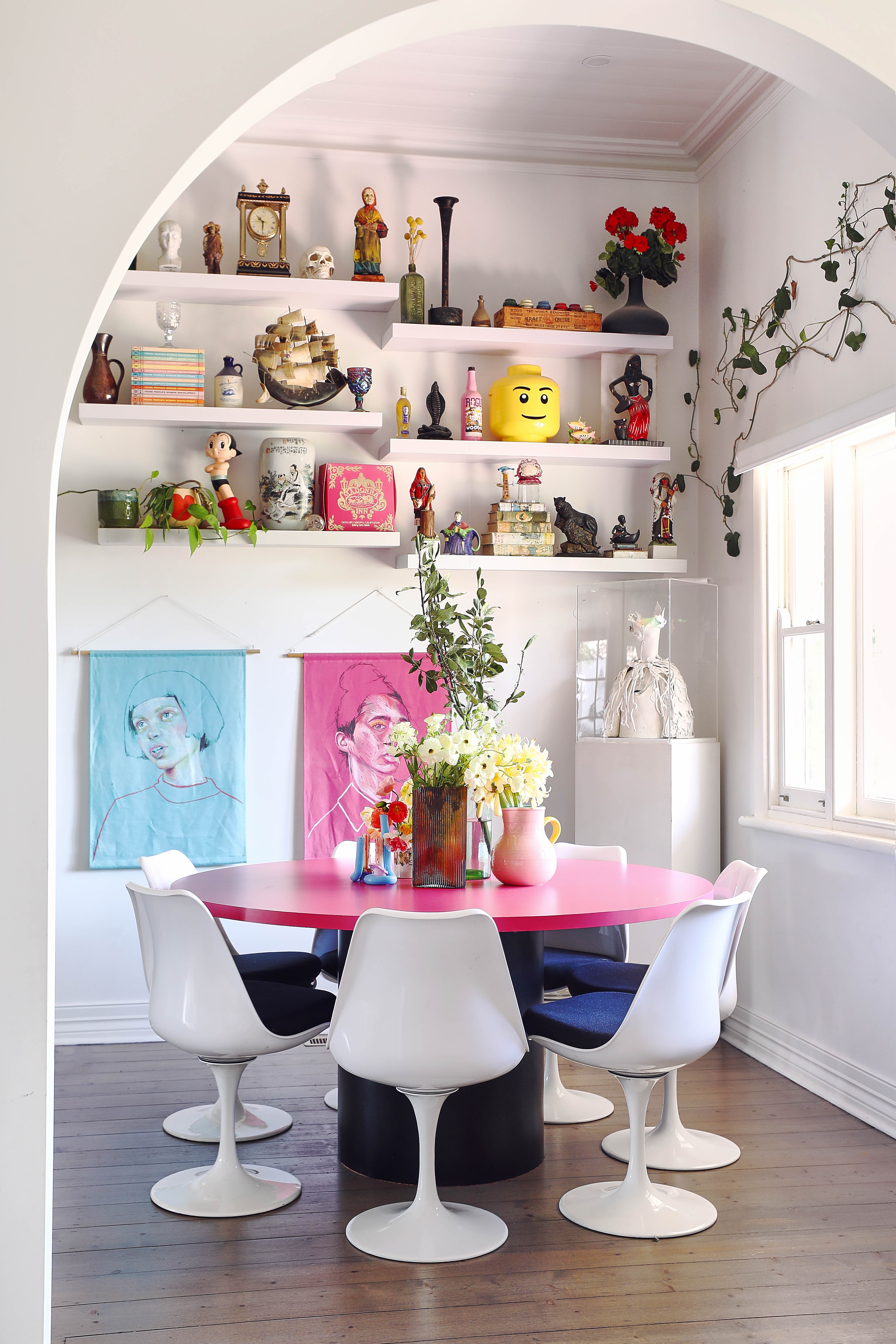 6. There are (a lot) of things in the house that we are just obsessed with, but we have to talk about those those amazing rainbow coloured stairs. What was the inspiration behind these?
We just can't do boring (haha) and when it came to choosing a staircase as a feature, we knew it had to be bright. We love that our kids have learnt their colours from our stairs and genuinely enjoy that they are just so fun.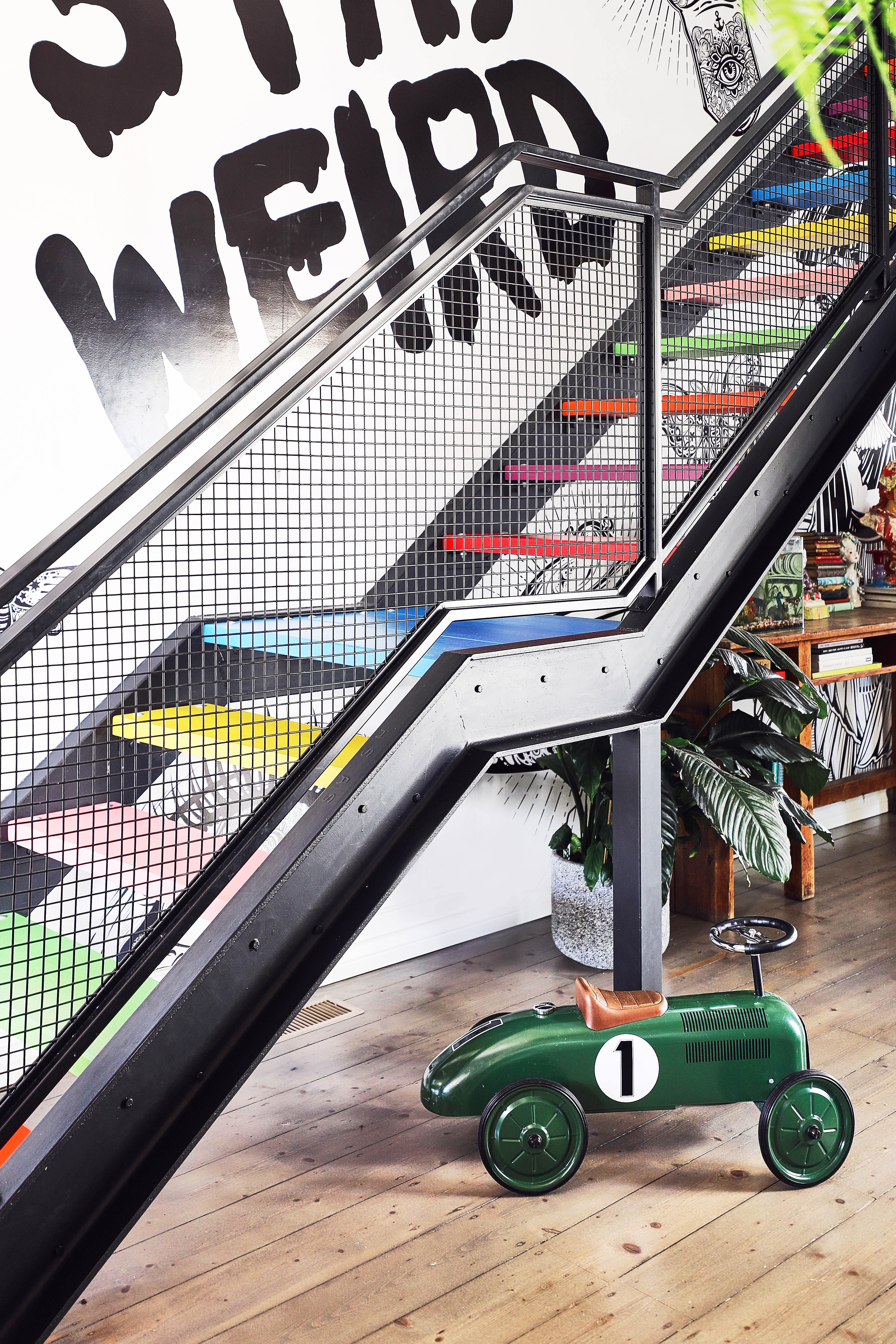 7. You have an amazing collection of artwork that fills your home with joy. What is your favourite piece and why?
I'll take this one (Kane) haha I may or may not have an obsession with Melbourne/LA artist, Nick Thomm. I really can't choose. One thing is for sure, we are starting to run out of any wall space.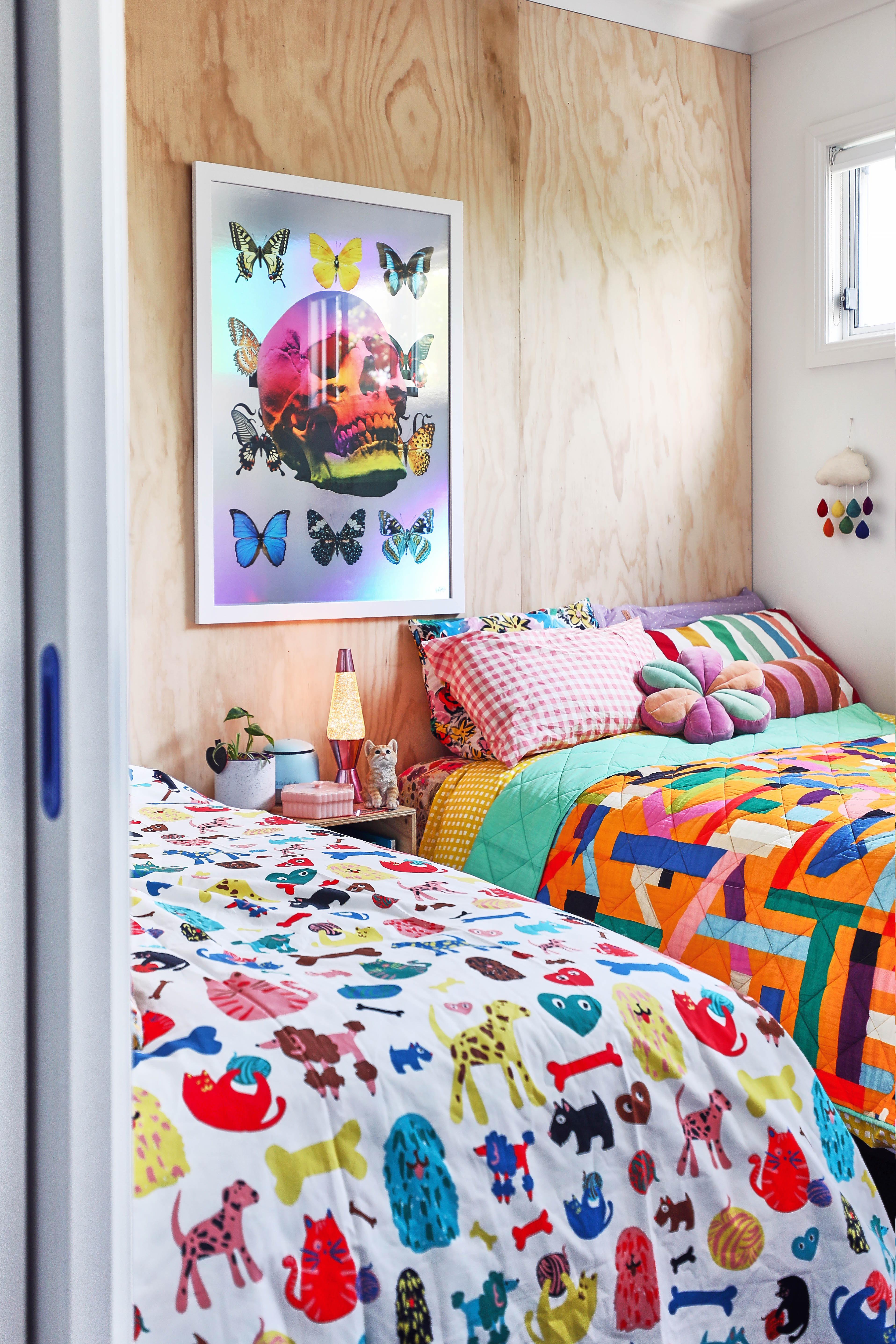 8. With Christmas right around the corner, what does the silly season look like for your family?
We love Xmas! Having the 3 stores, the lead up is quite hectic but once 5pm Xmas eve hits, we just check out of work mode and focus on making the day super special surrounded by friends and family! We spend the summer break eating delicious food with friends around the pool + a quick trip to the coast is a must!