Our Home Life Series is a weekly sneak peek into the homes and lives of Australia's most creative and inspiring people.
This week on the Home Life Series we are taking you inside the farmhouse of our dreams, home to Fleurs de Lyonville, a chemical-free flower farm owned and run by gorgeous couple Janae & Chris Paquin-Bowden. Building their amazing family home from scratch in 2016 it is safe to say that floristry is not their only talent! A curation of patterns, textures and colour fills this home with joy and we simply can't wait to bring you inside!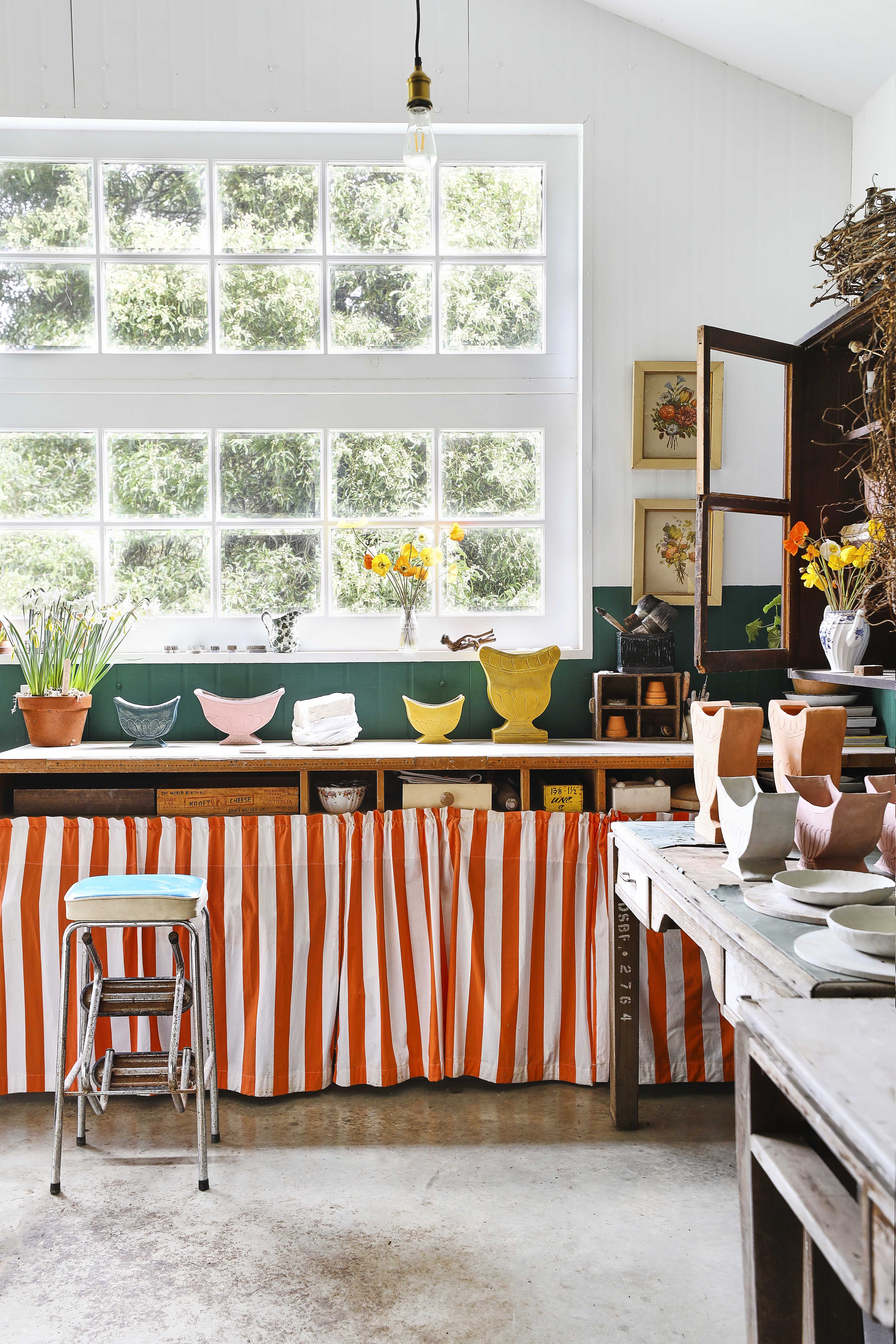 1. Hi Janae! Thank you so much for letting un inside your beautiful Lyonsville home. Can you tell us who lives here and how long you've been here?
In our home is myself, Janae, husband Chris, Gig 6, Atticus 4 and two terriers, Peggy and Daphne. We also have a small mob of sheep, two alpacas and a lot of chickens, (obviously they don't live inside the house with us!). We purchased the property 9 years ago and began the house build two years later.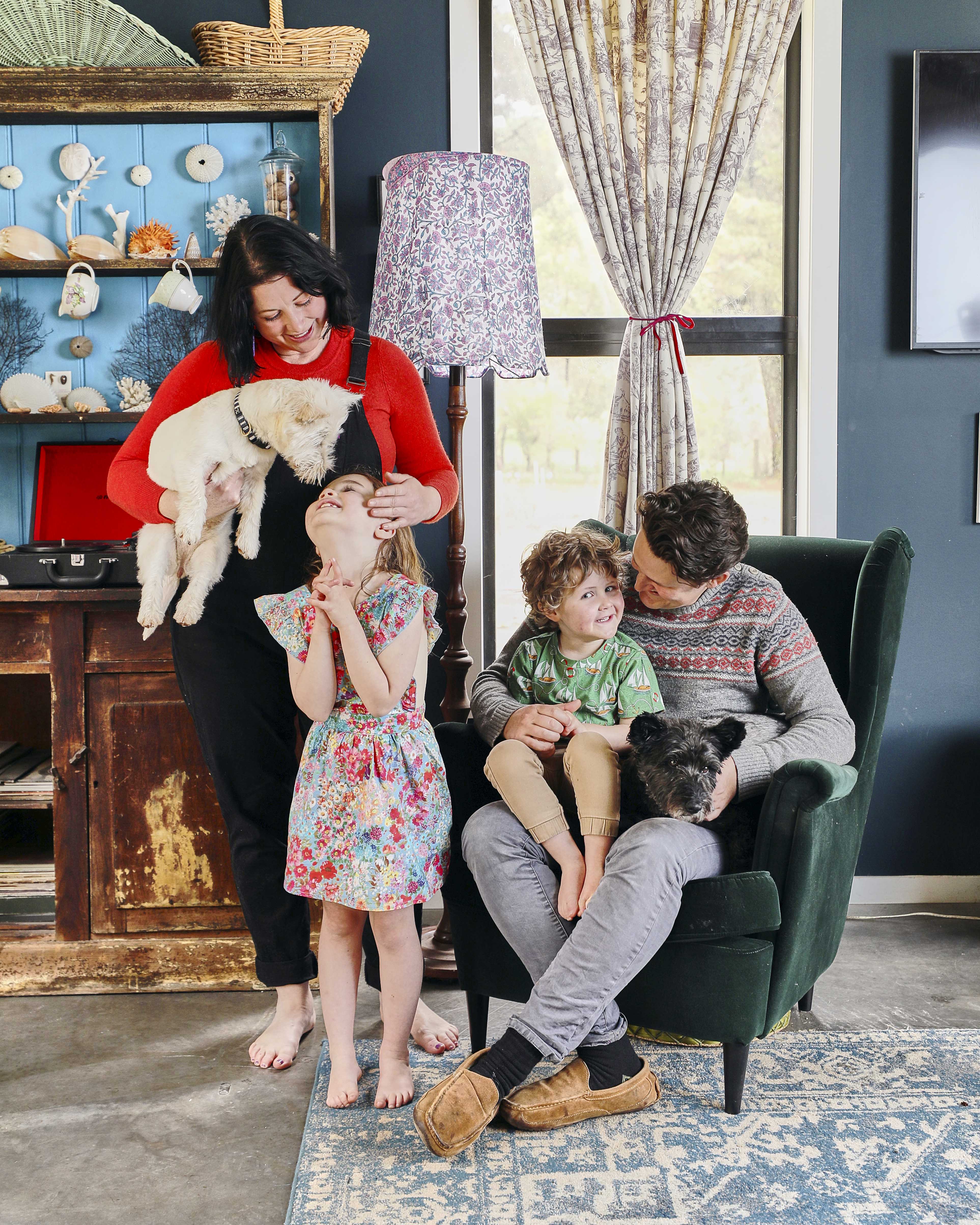 2. You built your amazing property all from scratch! Tell us all about the ins and outs of this process. What was the brief for the home?
Our designs for the home changed dramatically from our initial brief. We initially thought of a traditional country style home with a wraparound verandah, but after seeing the property over winter, we realised we needed to build a home that better suited the climate, as it gets very cold in Lyonville. Chris' dad built his own passive solar home in Canada, so we took many of those aspects to incorporate into the revised plan. The house has been designed to be long and skinny, with double glazed windows along the north side and eaves designed to let in winter sun but keep it out in summer.
We have a polished concrete floor and a recycled brick inner wall along the passageway to help absorb the winter sun. We installed an Esse wood combustion stove for both cooking as well as running the hydronic heating in the floor. We searched high and low for as many recycled materials as possible for the home. We love anything with a story, so we were excited to source beautiful recycled brick, the exposed beams were from the old Castlemaine Woolen Mill, and the kitchen benchtops are old bowling alleys from Geelong, amongst other things like antique marble sinks and old cupboards we converted into bathroom vanities.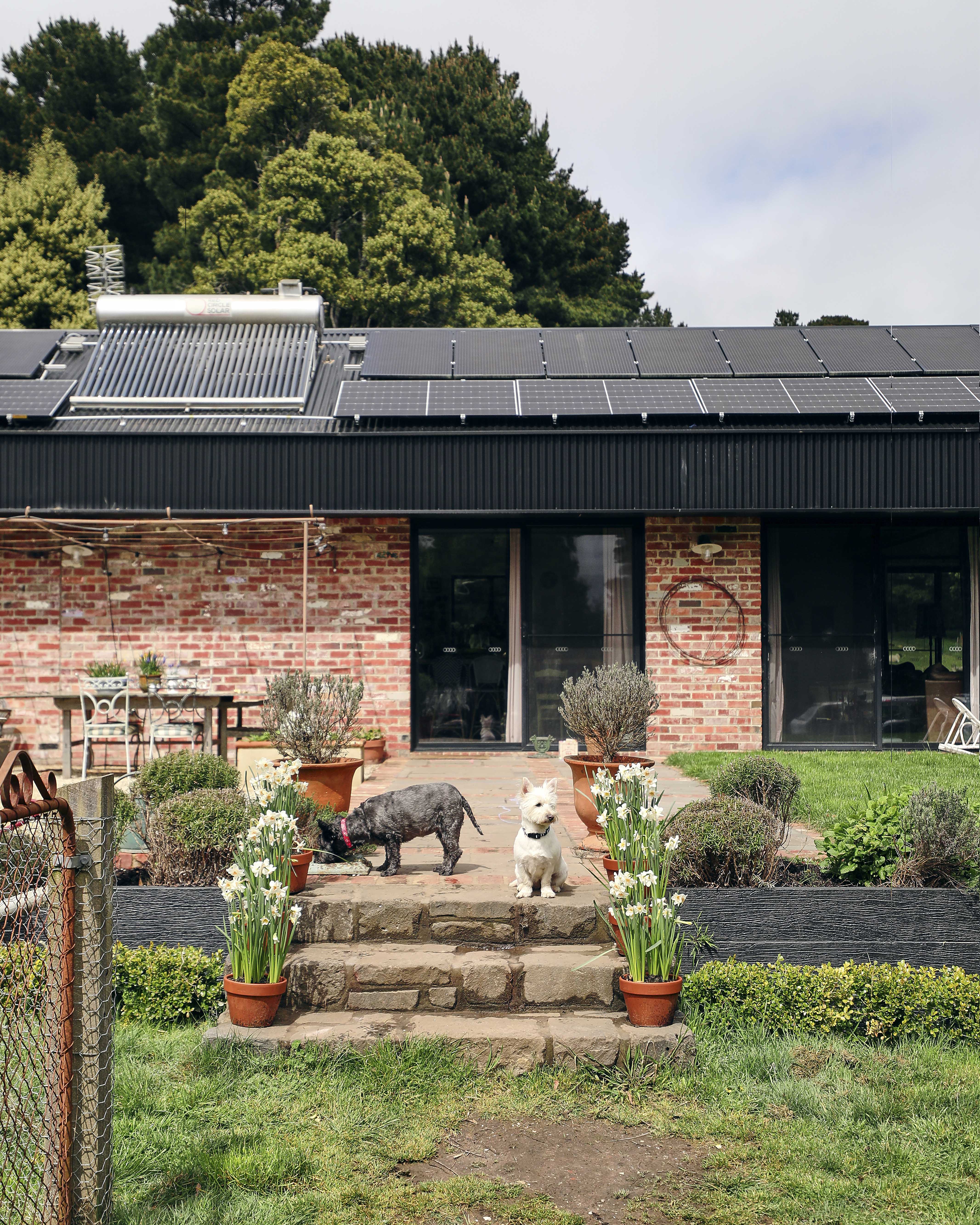 3. How would you describe your interiors style and where do you source your inspiration from?
The defining characteristic for my interior style would probably be 'maximalism' as I love being able to blend as much together without it being overwhelming while evoking old memories. I come from a long line of 'good junk collectors' so I love finding lots of treasures, big and small, to fill all the spaces around the home. People whose style that I am inspired by would be Anna Spiro, Matilda Goad and Willow Crossley.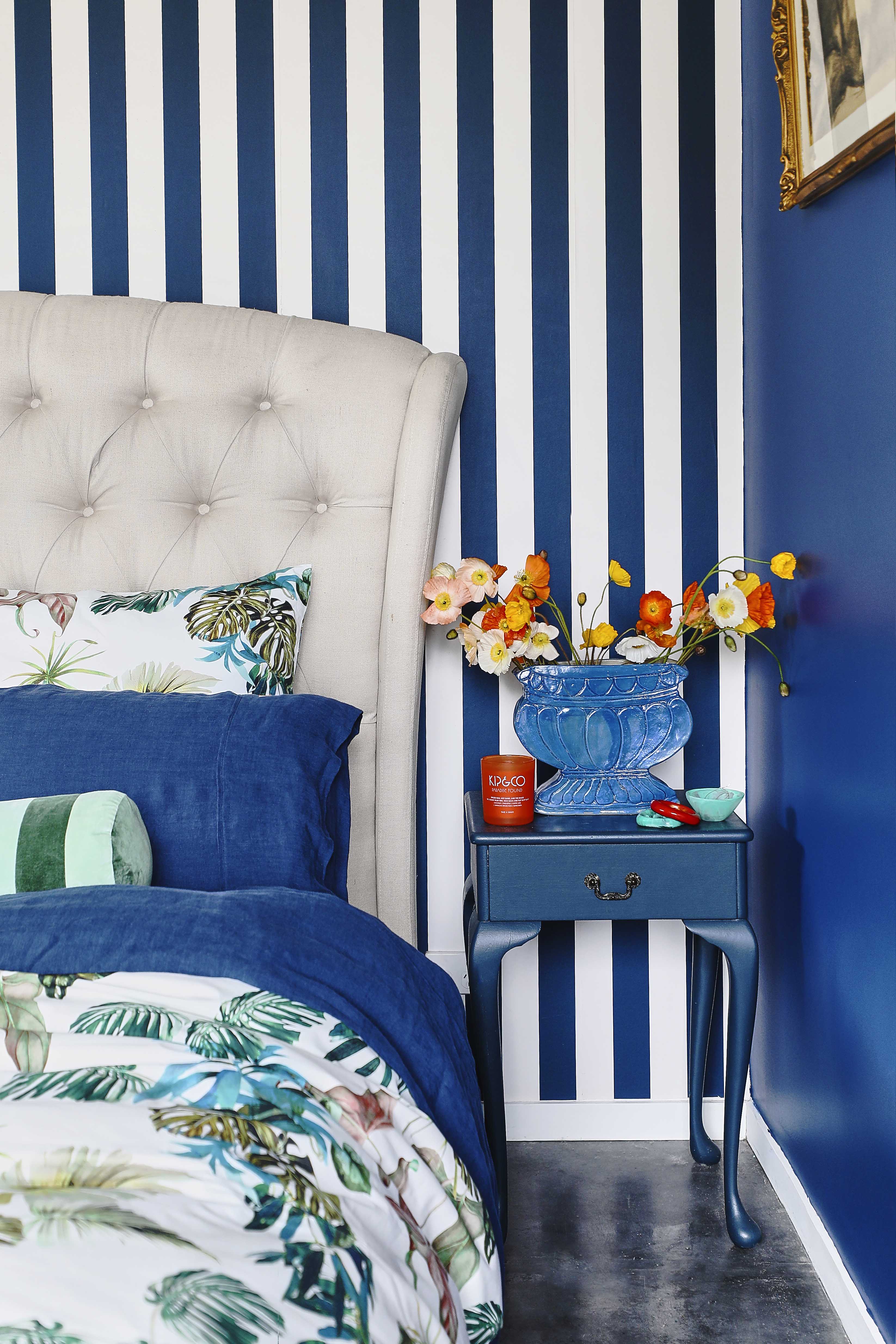 4. Your home is styled to PERFECTION! Can you please let us in on your top tips for mixing patterns, colours and textures together to make it look as lovely as your home?
I always start with colours that make me feel calm and relaxed and bring the outside in, which normally works out to be blues and greens, so I then incorporate contrasting colours and bring in textures like velvet cushions and pattern materials like hand block printed materials for lamp shades, I find that this brings warmth and cosiness to the home. My other secret tip is to visit op shops - regularly! They are a constant source of inspiration and treasures to be found.
5. You and your husband Chris's wedding in 2014 sparked your love and joy for growing flowers! Tell us about how Fleurs de Lyonville all started and what the business does.
Both Chris and I knew we wanted to do something with our lovely property - we always had dreams of some type of smallholding. We found it difficult to source organic flowers for our wedding, so we saw a possible niche in the market. While I was on maternity leave with Gigi, I wanted to be able to do some work from home, so I began growing just a few flowers and sold them on our farm stall. The demand grew and florists were soon in touch, so the business grew from there, bit by bit.
The flower farm now employs both Chris and I full-time, and we have expanded into both wholesale and retail markets, specifically providing seasonal bouquets to local stockists, working with select florists, weddings, and farmers markets in Melbourne, as well as hosting regular tours and workshops on the farm.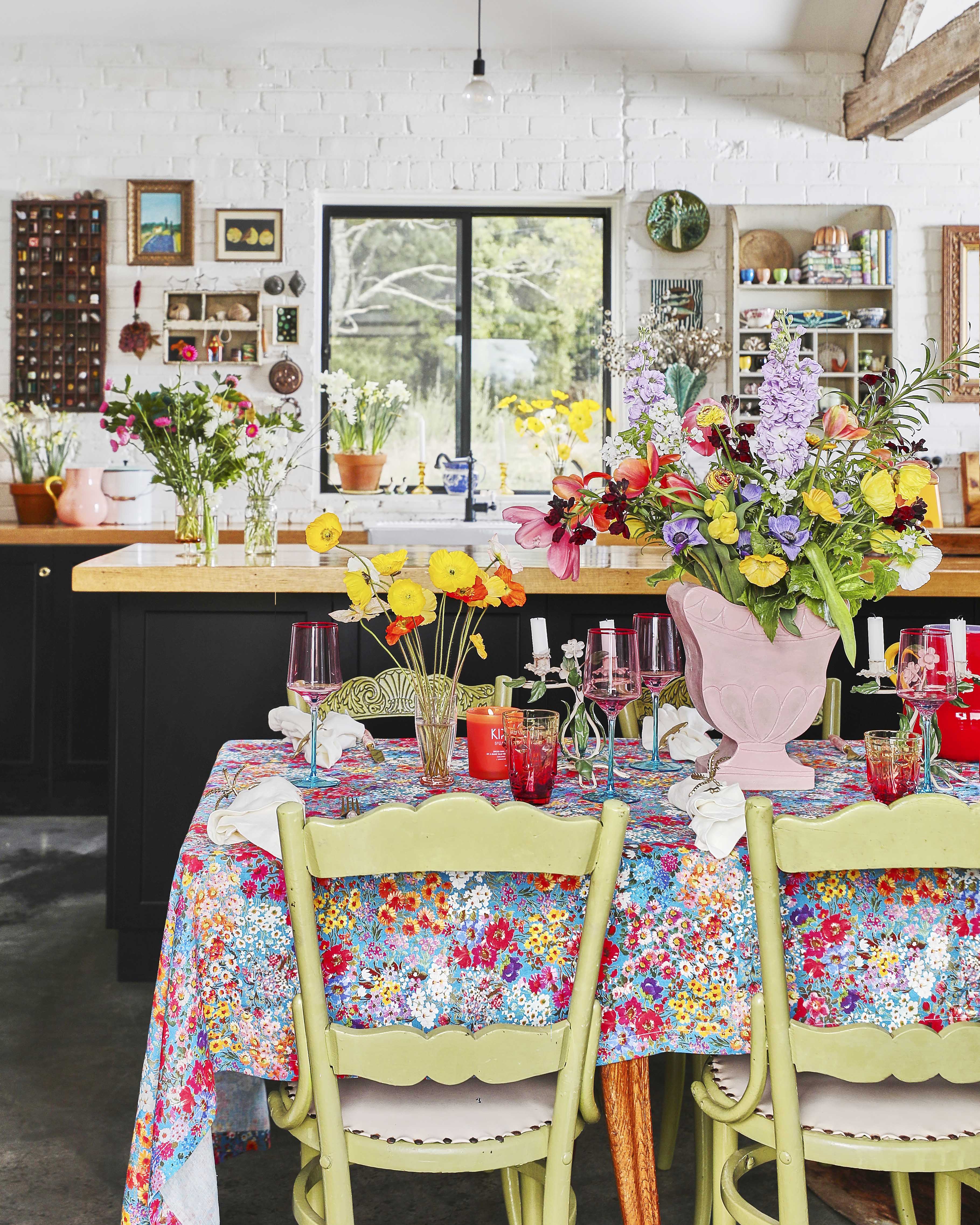 6. What does a day in the life look like for you?
It does depend a bit on the time of year, but during flower production time, I am up at dawn with a coffee to head to the flower shed to prep buckets. Early morning is a mix between picking and helping get the kids get ready for school and kinder, and from there I spend most of the morning and midday picking, stripping and arranging, either for store bouquets, the market, or a wedding. Afternoons involve other odd jobs such as sowing seeds, planting new crops, and if I get time, a chance to work on my pottery. During winter is when I switch gears and focus more on pottery - although there are always lots of flower jobs to tackle as well, they are not as urgent and that allows me to light the fire in the shed and start creating.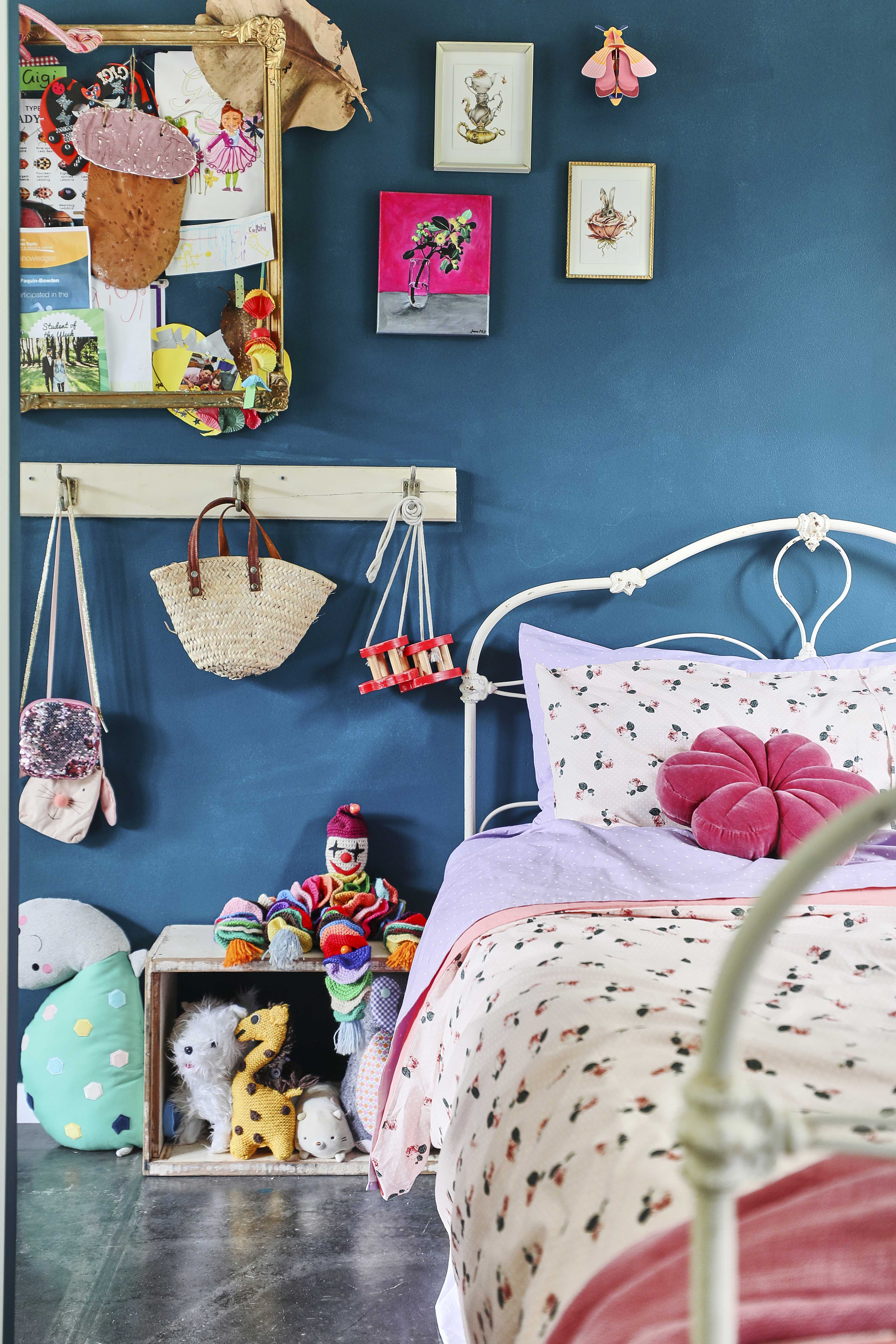 7. If you had to choose, what would be your all time favourite flower?
Sweet peas. They were the first flower I grew and sold on the farm stall, and my Mama always grew them, so they always remind me of her and of course they smell amazing.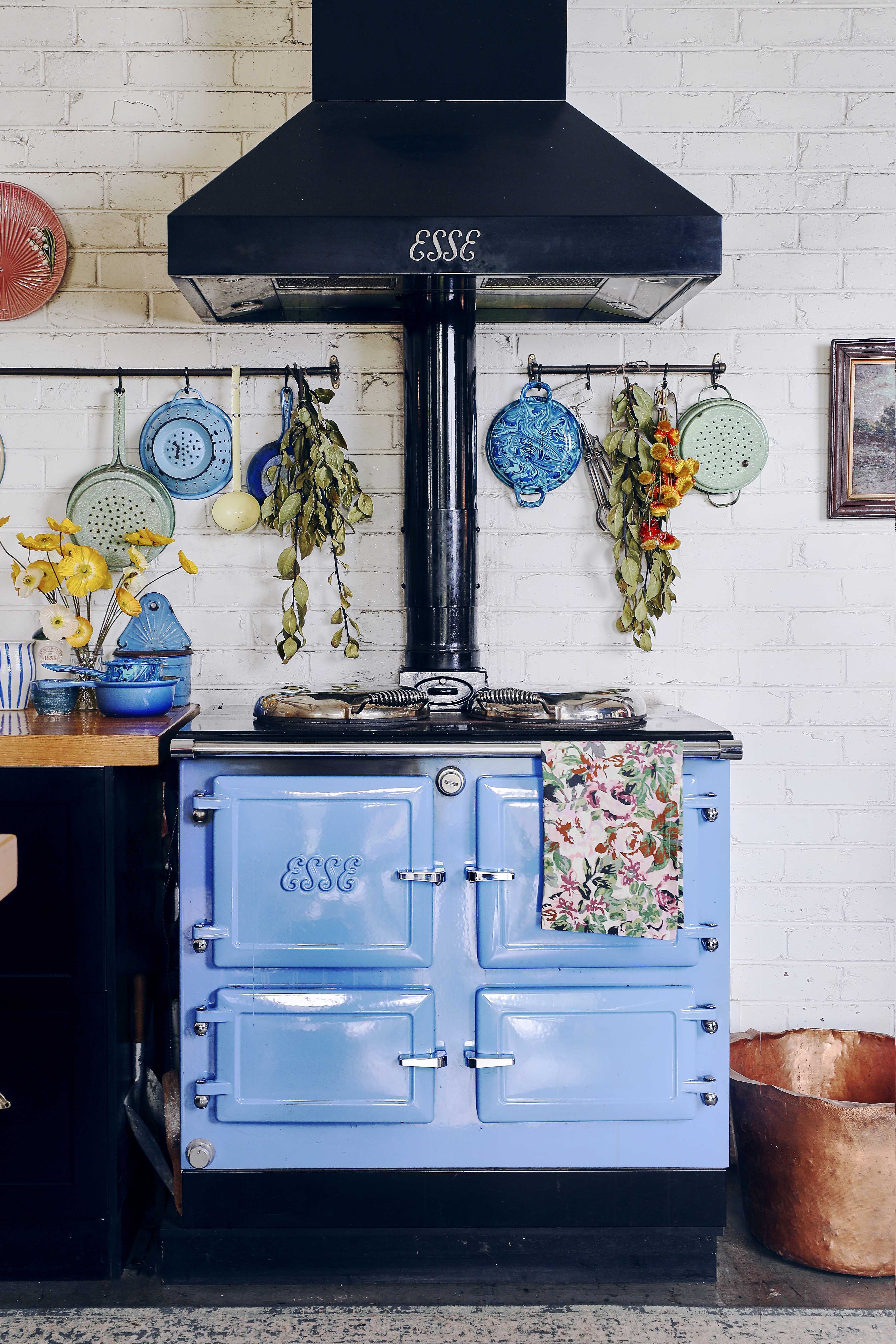 8. If being a superstar mother, wife and farm owner wasn't enough, you also recently started your own pottery business! Tell us about this new venture and what sparked this decision.
I actually majored in ceramics in university, although that was a long time ago. I have always done little bits of pottery here and there, but have just never had the chance to be able to focus on it more. With Chris joining me on the farm, I have been able to devote more time to it, and I now have my own kiln which has been a huge benefit.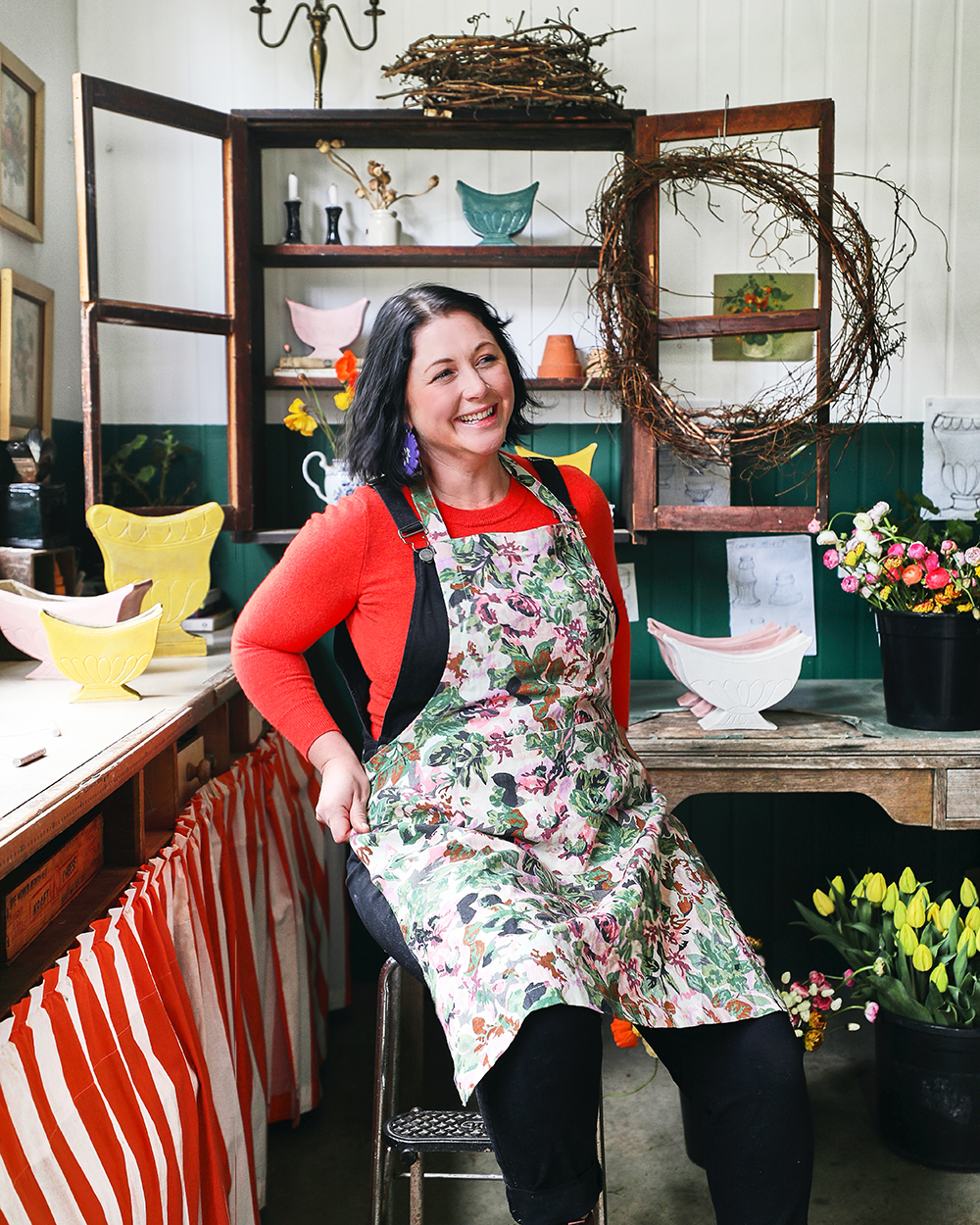 9. When does the next collection come out and where can we get our hands on some pieces?
The next collection will be launched in November - you can follow my Instagram account for updates: @pottery_by_janae. Or, you can find my vases from Anna Spiro's 'Spiro Store.'