Our Home Life Series is a weekly sneak peak into the homes and lives of Australia's most creative and inspiring people.
This week on the Home Life Series, we take you inside interior stylist Lynda Gardner's boutique Trentham Estate. Known for her iconic rustic and vintage interiors aesthetic, it's no surprise that this 1900's federation home has been transformed into the dreamiest barn-style cottage imaginable. With a combination of fresh white walls, natural wood furnishes and a curated collection of antique treasures, this cosy property is perfect for your next weekend stay.
1. Thank you so much for welcoming us inside your gorgeous Trentham home. Can you tell us about the history and architecture of the place?
The House was built around 1911 and is a federation style home. It's a gorgeous weatherboard with verandahs pretty much surrounding the house, as well as gorgeous gardens.
2. It must be amazing to live in such a dreamy place like Trentham. What is the sense of community like here and what drew you to the area?
I live in the city in Fitzroy, so I am lucky to head to the country when I need to escape. The house is otherwise rented out for weekend or weekday stays for others to enjoy the peace and quite of the house and the gorgeous town it is surrounded by. The community is close and wonderful, I know I can pick up the phone anytime and be able to find someone to help me with anything I might need. The town is lucky enough to have one of everything you could ever need…….a bakery, a great cafe, an amazing restaurant by Annie Smithers, Du Fermier, and other retail stores. It's also a creative hub for artists who live in the town or nearby.
What drew me to Trentham was the easy drive from Melbourne, only one hour and 15 mins door to door and a gorgeous country tree lined roads to take you there. It's also close to larger towns such as Daylesford and Kyneton. So lots and lots to see and do.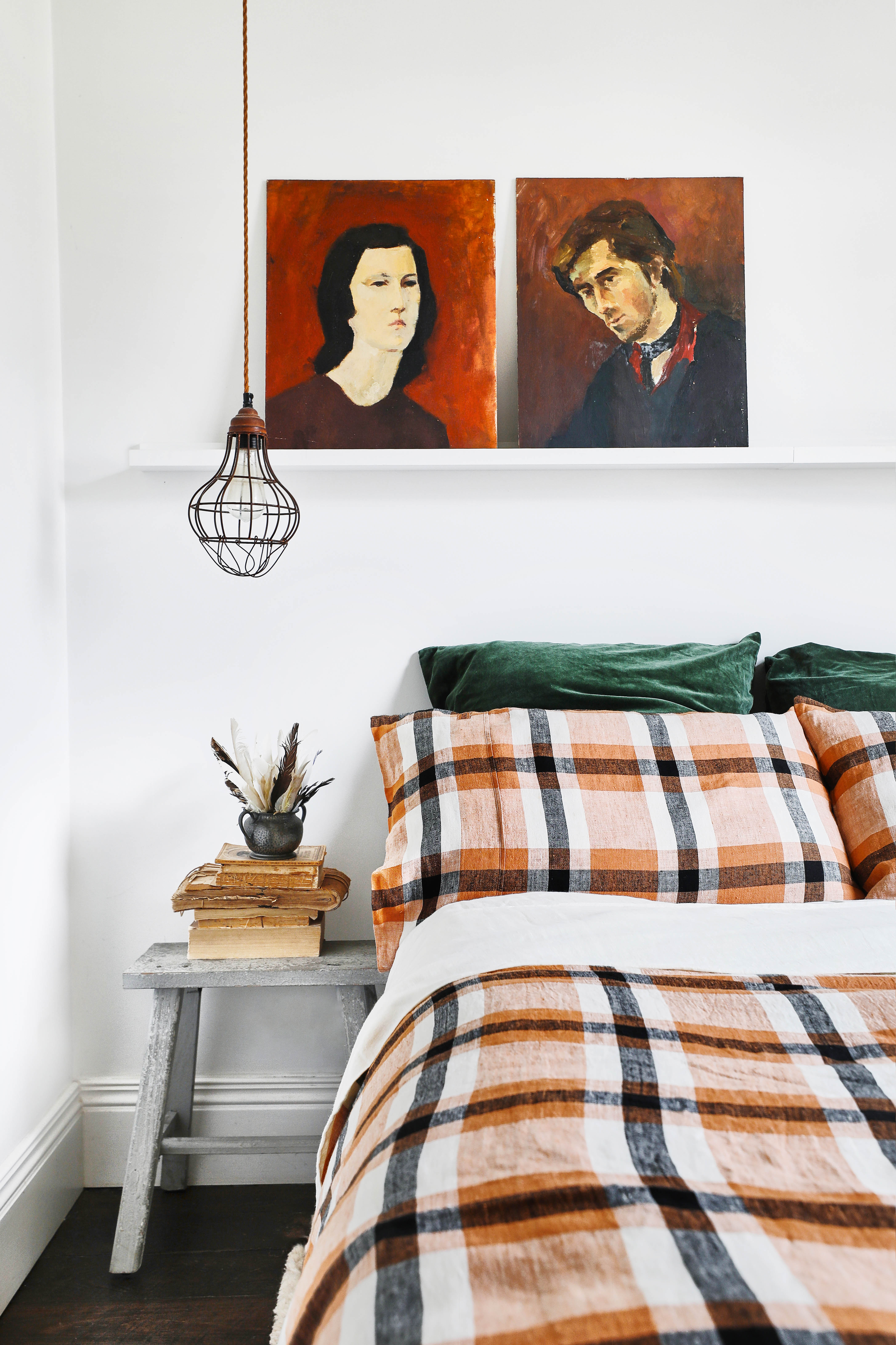 3. You are an incredible interior stylist, hotelier and collector as this house demonstrates! Can you tell us a little bit about what you do and how you started in this field?
I started from a very early age, around 16 years old collecting everything from vintage clothing, shoes and handbags which quickly led into antique furniture and collections. I have always loved making spaces look and feel beautiful - so it all came very naturally to me…I have never studied interiors or design, I tend to just do it my way and always with a mix of old and new…it grew from there. I now do private homes, retail spaces and bars/cafes etc.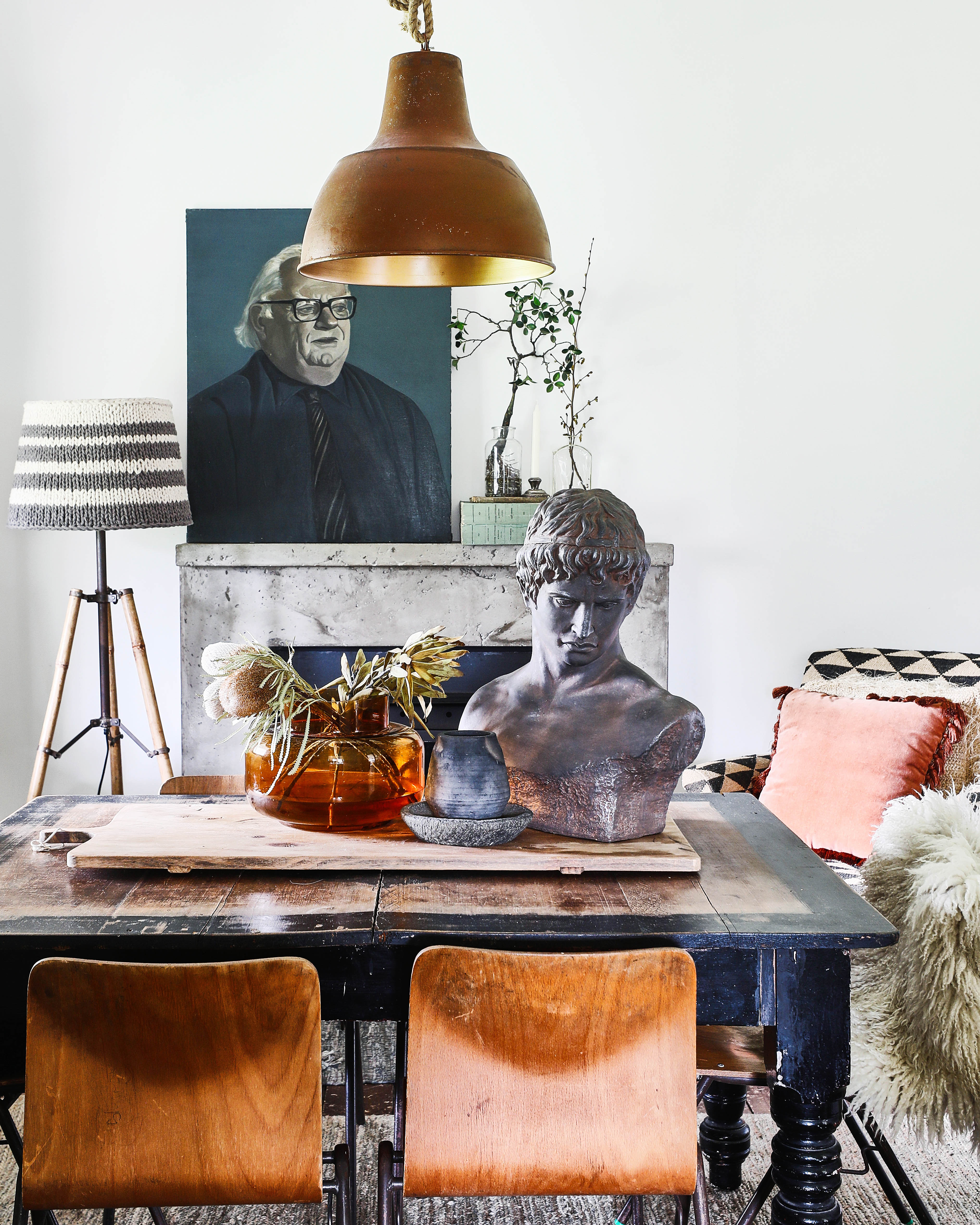 4. Your iconic sense of style is something we have been swooning over for years - a collection of pieces, both vintage and new, that all seems to have a beautiful story behind them. How would you describe your sense of style and where do you think that has come from?
That is a great question! My mother always took much pride in her homes, everything was considered and chosen with good taste and style…..so I suspect it started there without really knowing it. Being a collector and admiring pieces that are aged, found, cracked or showing its age, was always something that appealed to me. I love that everything I source or find has history and a story behind them all, such as the portraits of women along the wall in the lounge room...from all sorts of eras, oil/drawn/sketches they make an interesting backdrop haphazardly placed, just the way I like it. I love things to feel lived in and loved, so nothing is too precious.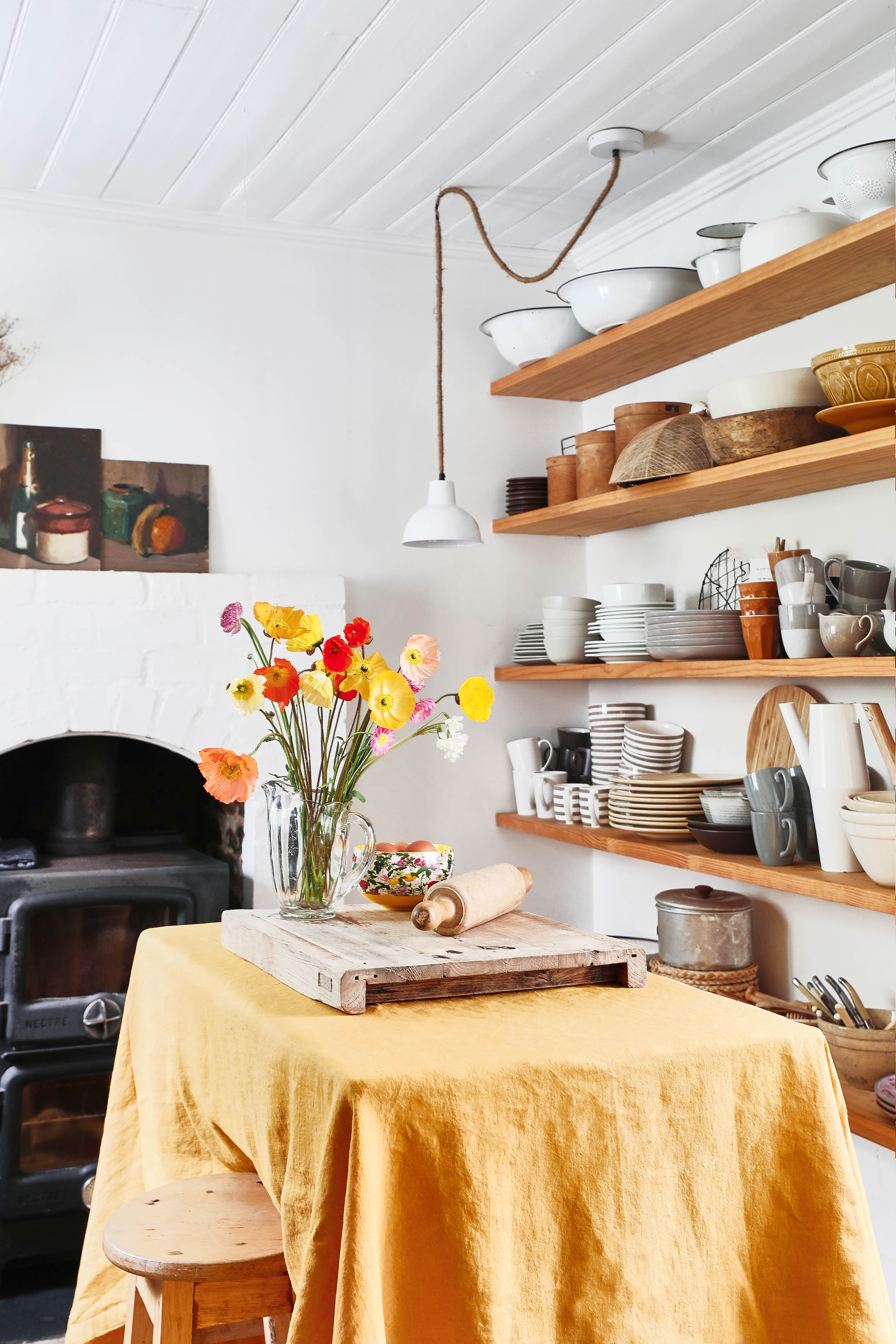 5. What is your favourite spot in the house and why?
I would say the big armchair overlooking the garden in the loungeroom, it's always cosy and warm as it has a window that streams in the afternoon sun. It's also big enough to curl your feel up on…..perfection!! The other spot is the bathtub, it's huge and faces also into the garden, so calming and relaxing……I never visit without a long hot bath at the end of the day.
6. What is coming up next for you creatively?
I am always working on projects for others as well as huge one for myself. I have just engaged an architect team to assist me with a huge makeover at my warehouse where I live, in Fitzroy - starting next year it will be a big one! I can't wait.