Take your entertaining game to the next level with this plate of rainbow goodness from @pinch_of_maddie. Maddie's Beety Carrot recipe layers earthy beetroot tzatki with sweet roasted baby carrots, almond dukkah and goats cheese. Serve with crusty bread for an appetiser or pair perfectly with lamb for a main. We've tried and tested this recipe and trust us it's a winner!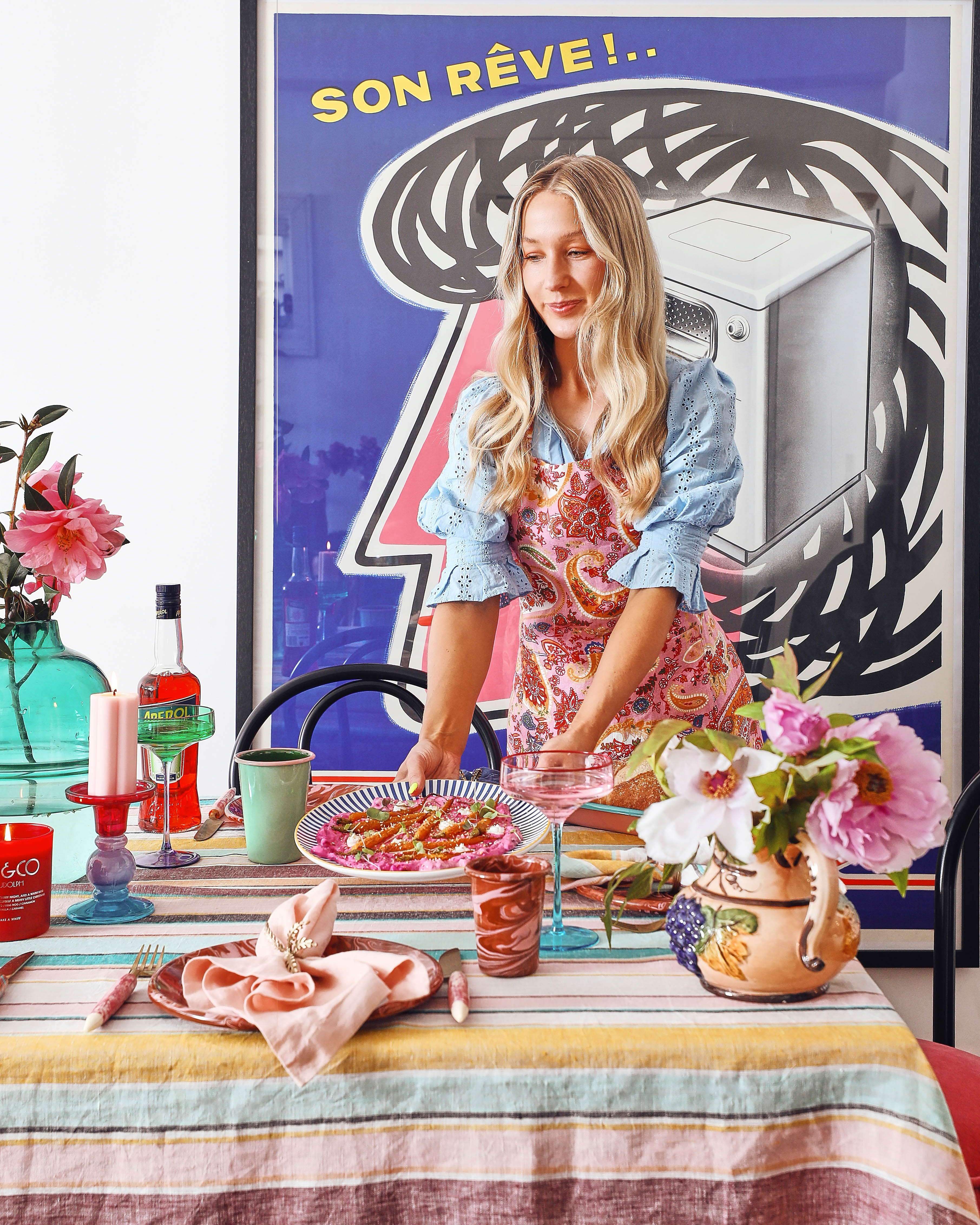 Serves 4
Cook time: 50 mins
Prep time: 20 mins
Ingredients
2 medium beetroot bulbs, washed
1 ½ cups high quality thick Greek yoghurt
1 garlic clove, minced
Small handful of fresh dill, chopped
Juice of 1 lemon
Pinch of salt & pepper
2 bunches of dutch baby carrots, scrubbed
1 tbsp honey
2 tbsp olive oil
Pinch of salt and pepper
Goats cheese, whipped or crumbled
Handful of dukkah
Herbs to garnish (pea shoots, coriander or parsley)
Fresh bread to serve
Method
1. Pre-heat oven to 200c fan forced. Line a large baking tray or dish.
2. Add carrots to a lined baking tray, drizzle with olive oil and honey, and a pinch of salt and pepper. Drizzle beets with a little olive oil and wrap in aluminium foil with a little water and position on the same tray. Roast carrots for 25-30 minutes or until golden and tender, continue roasting beetroots for 20 minutes until fork-tender.
3. Remove beets from the oven, carefully open up the foil to allow them to cool. Using paper towel (so your hands don't get stained) shimmy off the peel and dice.
4. In a food processor, add beetroot (reserving some to add back in later), yoghurt, garlic, dill, lemon juice, salt and pepper and process until evenly combined and vibrant pink. Toss through beetroot pieces and refrigerate until ready to plate up.
5. To serve, spread beetroot dip across a plate, top with carrots, crumbled or whipped goats cheese, sprinkle with dukkah and garnish with fresh herbs. Serve with sourdough or flatbread.