This week on the Magazine, we are getting Christmas ready with global jet-setter, hotelier and superstar mum of two, Julia Ashwood. Founder of conscious travel & lifestyle blog The Vista, Julia's eye for design and dreamy destinations is unparalleled.
Hailing from balmy Byron Bay, Julia welcomes us into her coastal home as she preps for the festive season. No detail is missed with fresh market goods, a 6kg Christmas pudding and LOTS of wine on the agenda. Read on for lots of festive fun!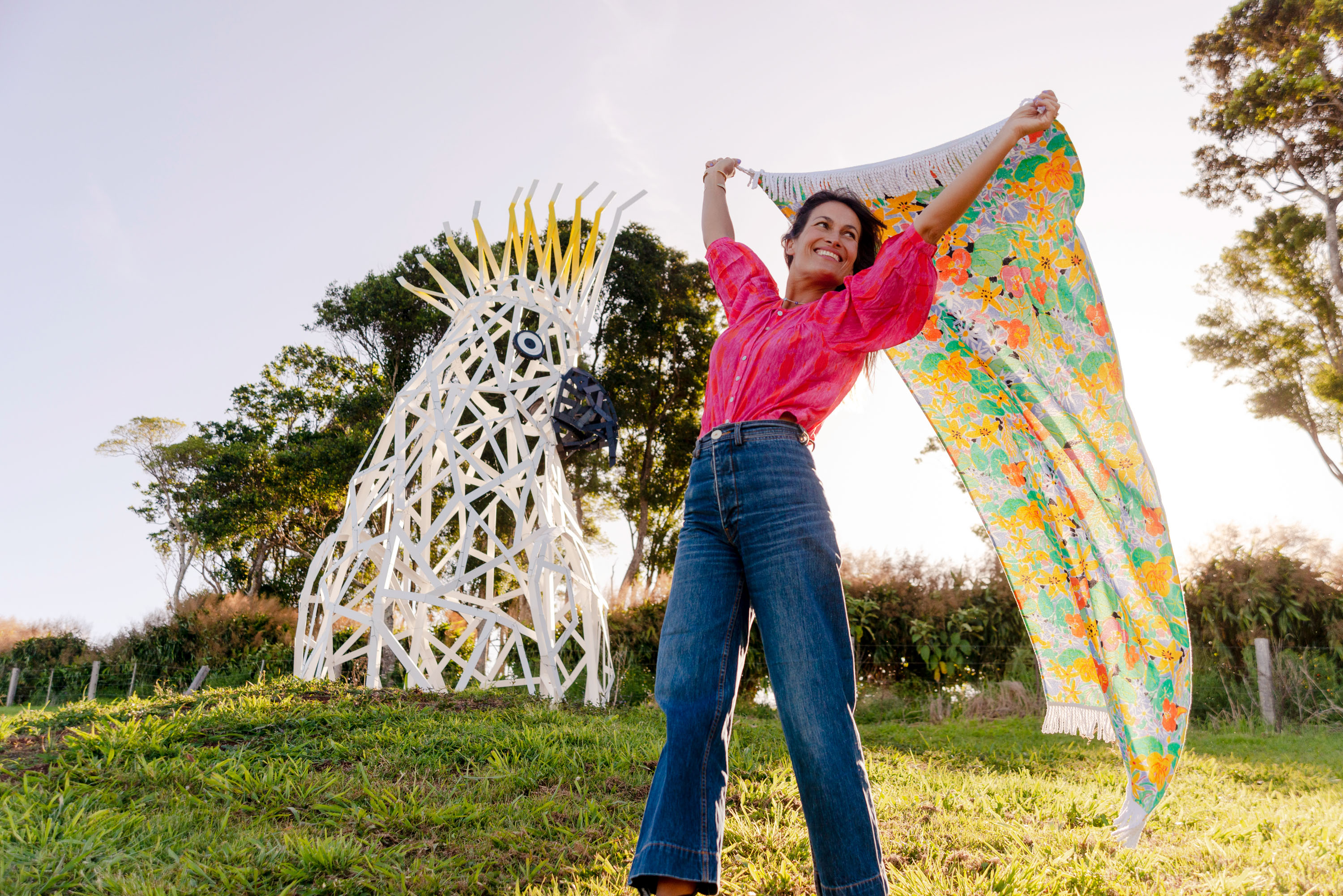 1. Hi Julz! We're so excited to be chatting with you, we are long (long) time fans! For those who don't know you, can you tell us a little bit about yourself and what you do?
Hello There! Thanks so much for having us. We had so much fun shooting with you.
When I was in my late teens I was bitten by the travel bug! I haven't wanted to stop since. Every job I ever worked, whether it be in marketing, events or advertising was always to learn - yet also to earn, enough to take the next trip.
Things have changed slightly since having children and returning to my home town here in Northern NSW. My husband and I, along with our business partner now have 3 hospitality businesses which combined with two kids keeps us busy.
My passions lay in interiors, designing/styling and sourcing for commercial spaces and hotels. I am currently working on a mid century style 70's ranch which is ticking all my creative boxes, this will launch in early 2023.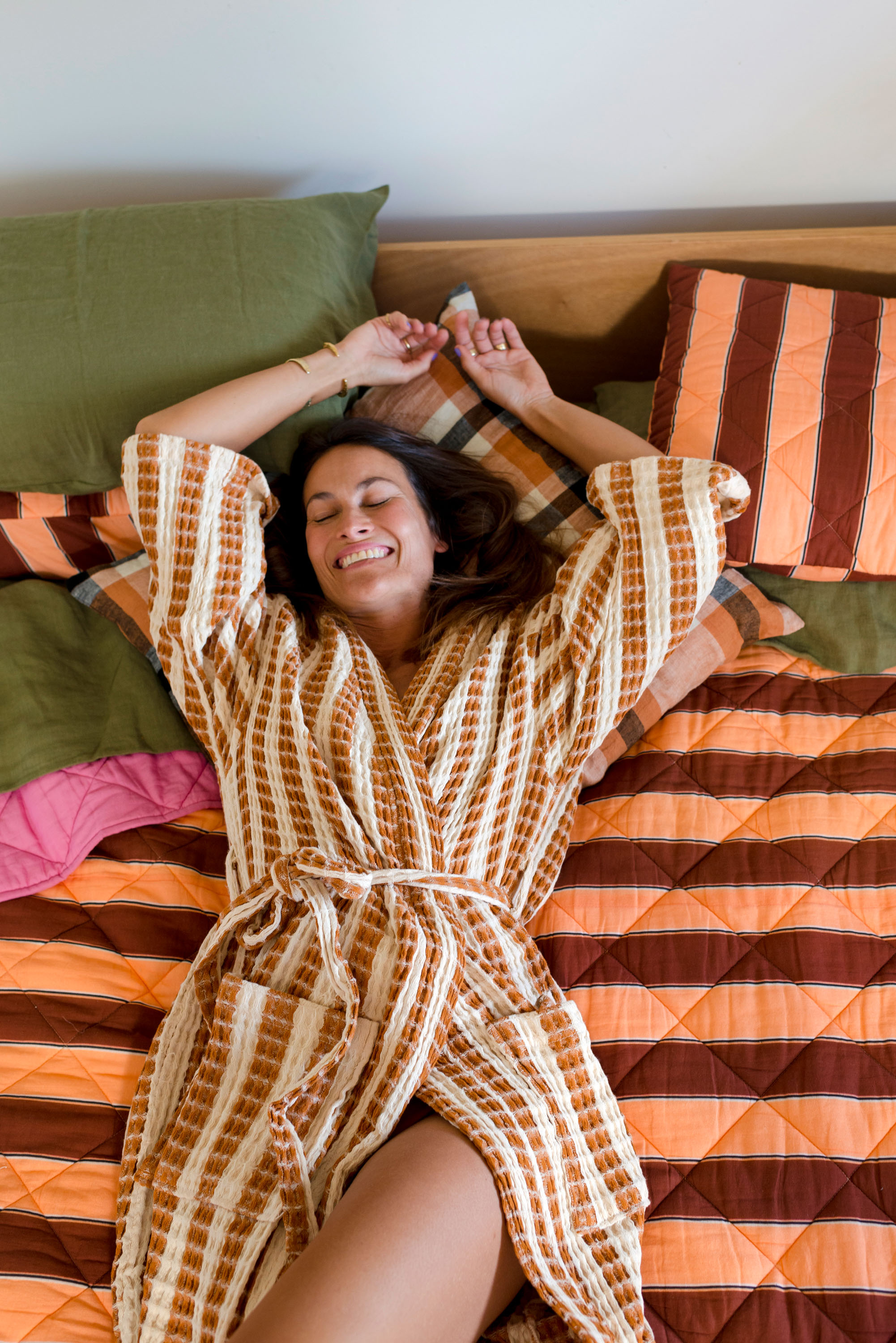 2. You live in lovely, balmy Bryon Bay! What do you love about Byron and who are the lovely humans you do life with?
All four of us live in a very old original farm shack a few minutes from the beach. Our littles are now 4 and 6, growing up quickly and teaching me so much. Our family has been in this house for four years now and we adore it, I grew up in the area and returned just 6 years ago. Before then I was dividing my time between Sydney, NYC and California.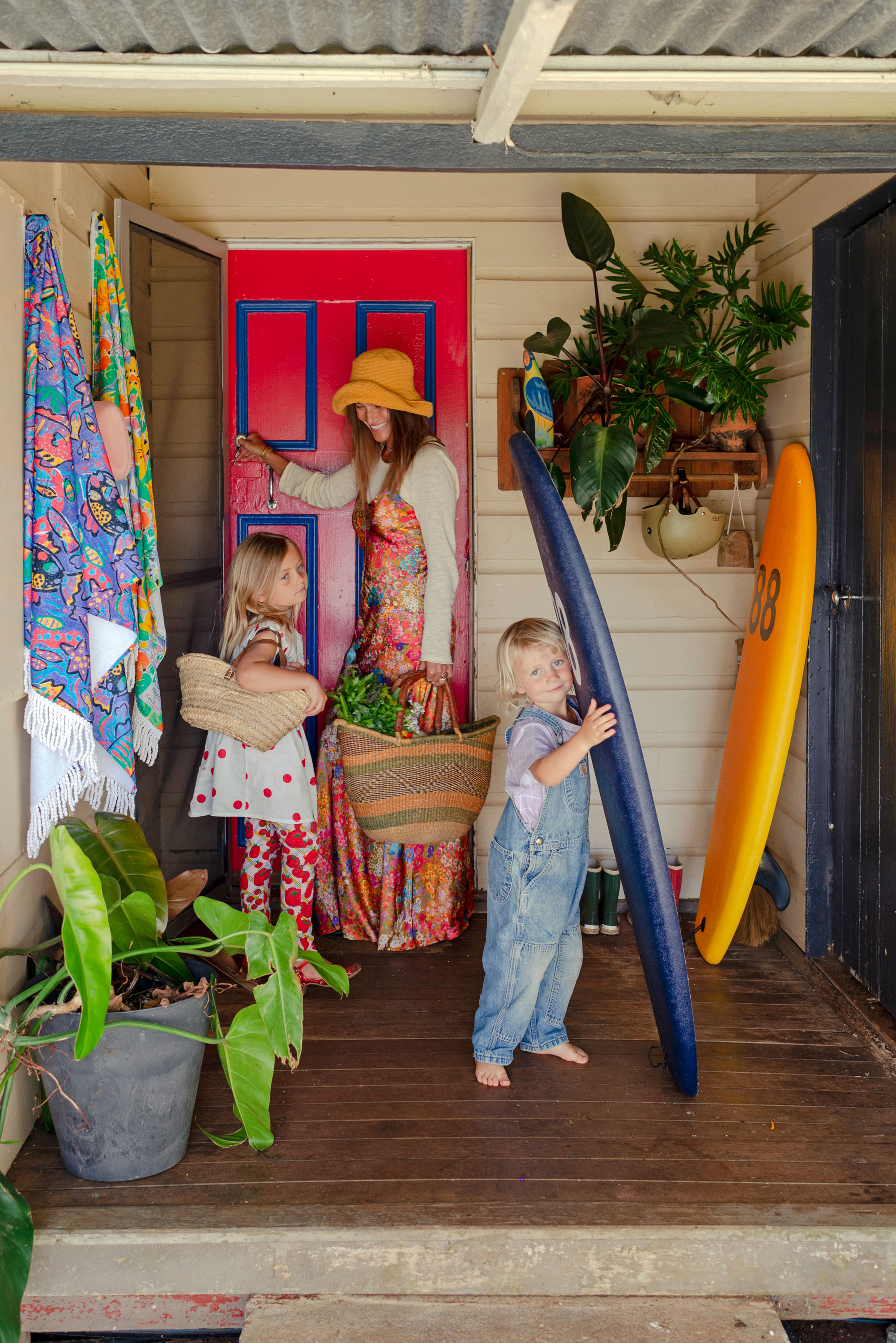 3. Take us back to the beginning, where did the journey of The Vista start?
Oh gosh… well, to put it simply I wrote a travel guide. It was called 'Bali in a Nutshell' full of great hotels, villas, food and day trip ideas. I published it to a blog, shared it with all my friends and people loved it. That was around 15 years ago now.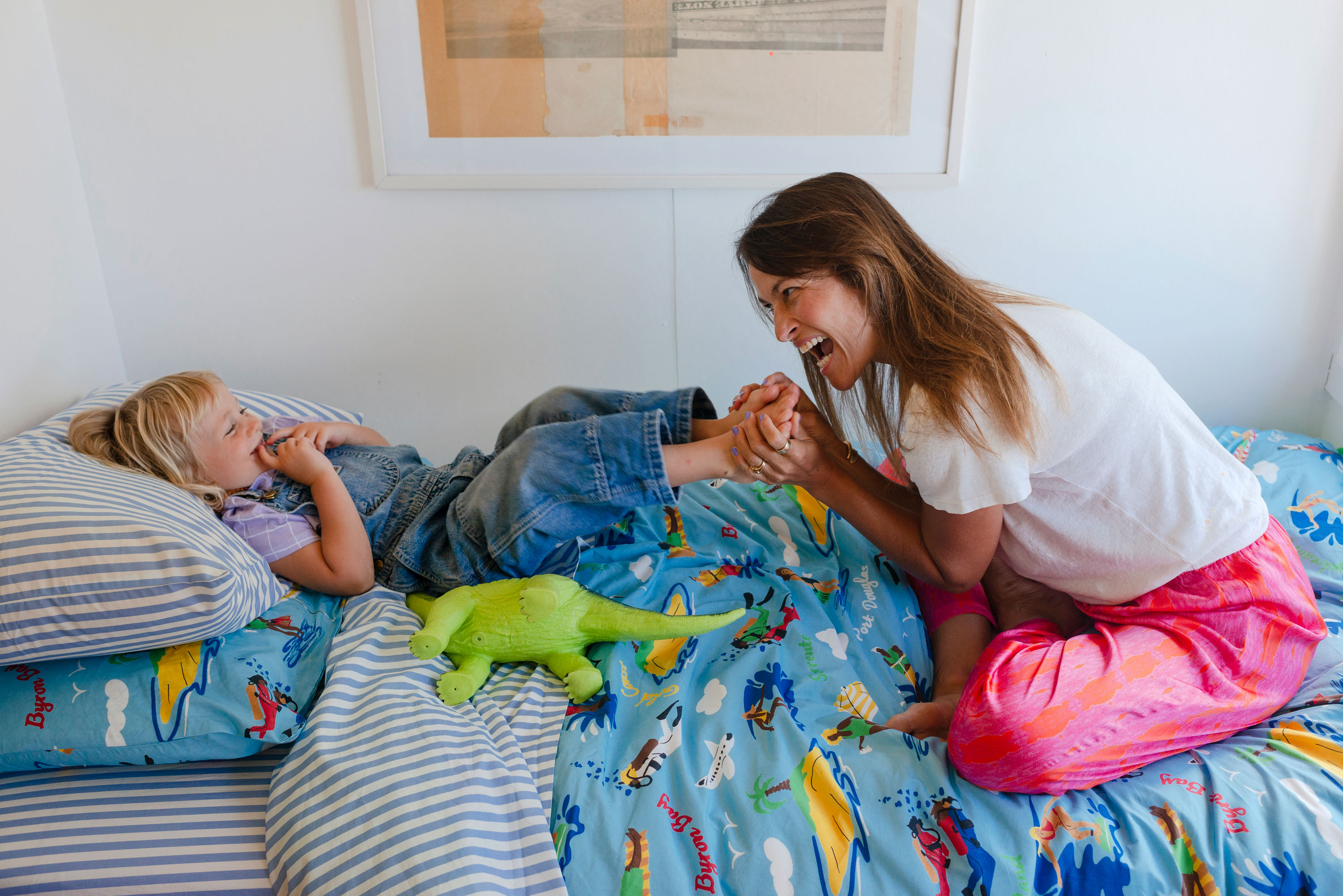 4. You and your family travel to so many amazing places for work and leisure. What does travel mean to you? And, if you had to choose, where would be your all-time favourite destination?
Travel to me is opening my eyes… I believe there nothing more powerful than stepping outside of your comfort zone, immersing yourself in another culture and learning from a different way of life.
It sound cliche but truely there is no place like home. We are so fortunate to have green rolling hills, clean oceans, fresh produce and an incredibly caring and supportive community around us, this became even more apparent after this years floods.
As for past and upcoming travel; This year I took a ladies trip to Mexico to stay in The Paradaros hotel I had been dreaming of since the pandemic and it was worth the wait. Truely exceptional, it was a lovely escape sans kids too - which is very rare.
My husband promises me we will be able to put tools down for a few months head to Europe in 2023. I'm looking forward to an overdue trip to explore new hotels I've been watching from afar, visit friends and new bubs in Spain.
5. The festive season is fast approaching, how do you prepare your home for the festivities ahead?
I would never call myself a huge planner (more of a manifester ;) … I love to have friends and people around yet this is normally done on the fly. Fresh market goods, flowers, fresh sheets, some yummy incense or candles burning and LOTS of wine ~ always makes a guest feel welcome I think. Xmas is actually at our house this year - lucky Matty is a great cook ;)
6. We love a festive family tradition! Are there any in particular you have carried onto your kiddos from your own childhood?
Patsy's (mums) pudding. It's rich, weighs about 6kg, is filled with sixpence (and a generous amount of brandy), then the left overs usually stay hidden at the back of the fridge till at least Easter!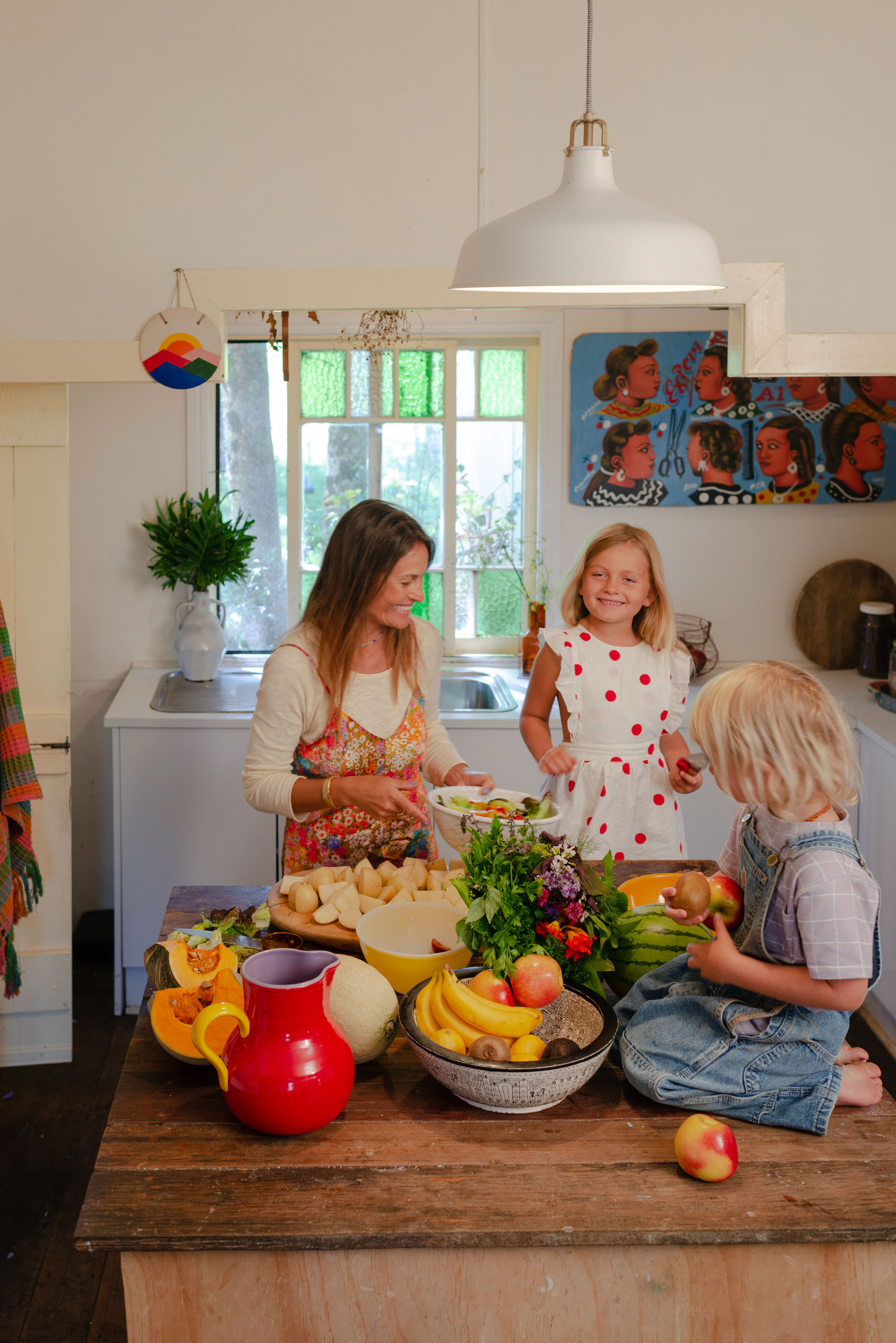 7. On a scale of well-prepared to the night before Christmas, how prepped are you for Christmas gifting? What Kip&Co gifts are on your list this year?
I'll start Xmas shopping around the first week of Dec. There are so many gifts I've already ticked off with Kip&Co. New summer togs for DeeDee, cute shorts for Alby, candle holders and a salad bowl for mum, beach towels and bucket hats for the cousins. Plus a silky fuchsia dress for me on Xmas day!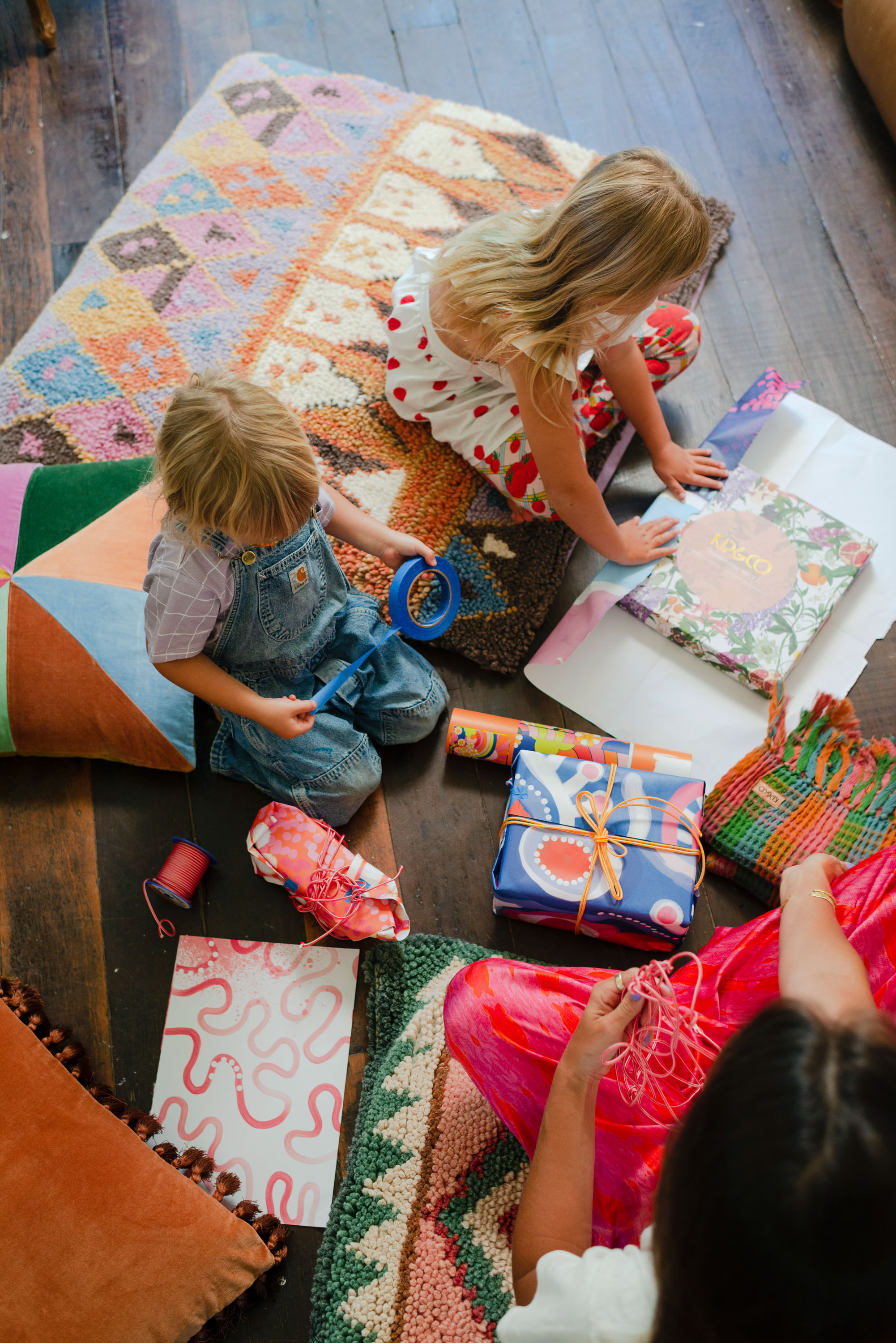 8. If there are any lucky-ducks travelling to Byron Bay over the summer, are there any fun activities/must do's that they should be aware of?
There are so many great areas to visit here in Byron and surrounds.
The beaches, of course are the main attraction. Followed by the food and the wonderful laid back nature of those who live here. My one big tip is to look beyond the centre of town.
Explore the nearby town of Brunswick Heads, eat at Rocco Ramen or grab a pizza or fish n chips and sit by or take a dip in the river, see a music gig at The Eltham Hotel in Eltham, eat and drink at great restaurants in Bangalow Village (Ciao Mate, Italian and You Beauty, great food and wine bar). Plus it's all just 20-30mins from the sea.
Local markets are a great way to meet growers and learn about our paddock to plate lifestyle here. We are so lucky to have access to lovely produce year round. There is also an incredible amount of talented artists, makers and local fashion houses in the Rainbow Region - you'll find a lot of these in the Byron Industrial estate also.