Happy National Vegetarian week! The beautiful Liz from @vegandiaries_ shares with us her Supergreen Pea & Mint Patties recipe kick start the feast-tivities. These vibrant green fritters are zesty, fresh and balanced with the added protein of tofu. A delicious lunch option served with grilled sourdough, leafy salad and a generous dollop of natural yoghurt. Enjoy!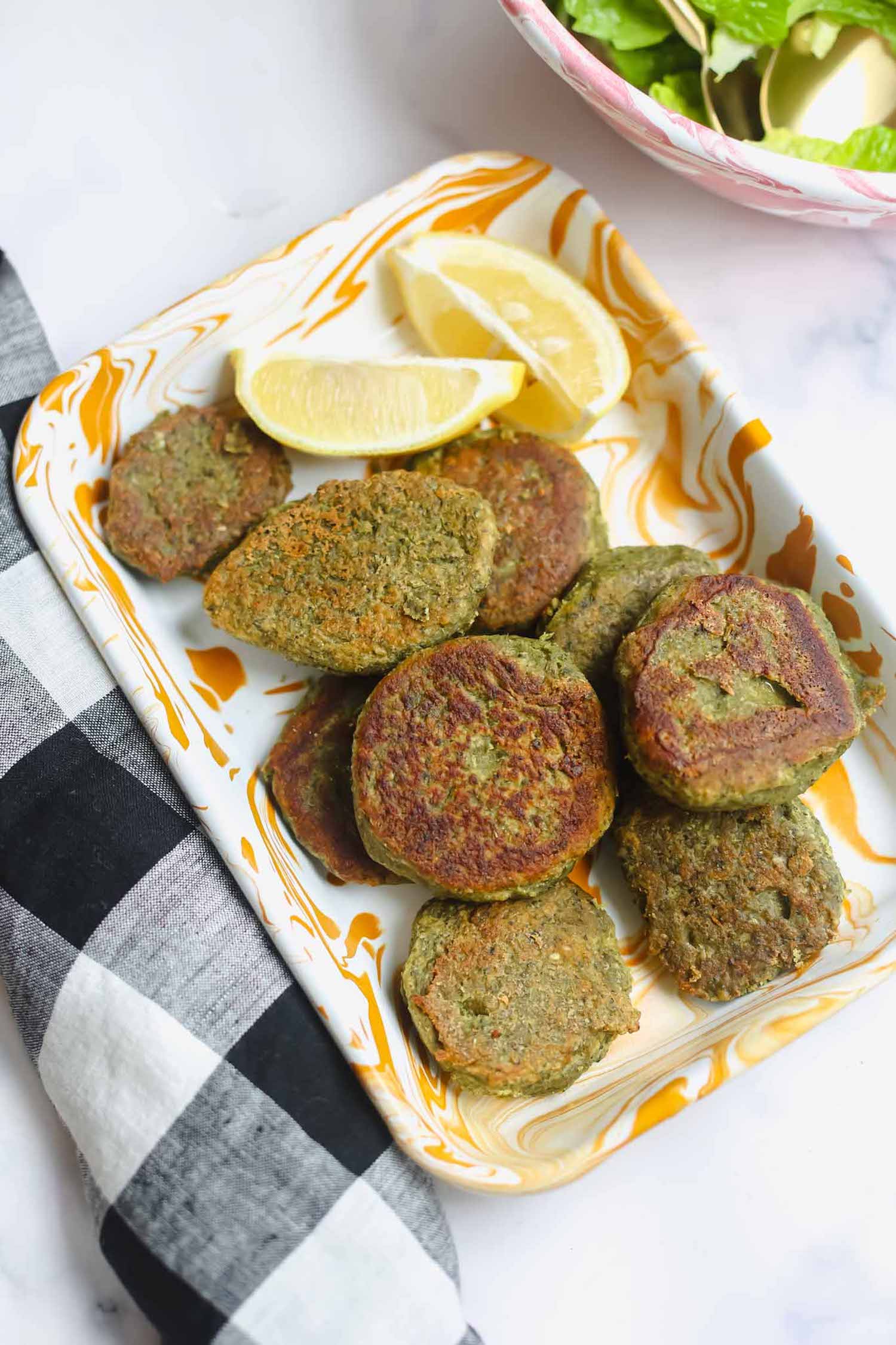 Prep Time 10 minutes
Cook Time 15 minutes
Servings 4 people
Cost $11
Ingredients
250 g frozen peas thawed
200 g fresh baby spinach
200 g extra firm tofu crumbled
1/4 cup nutritional yeast
1 1/4 cup chickpea flour
3 tbsp fresh mint leaves
3 tbsp za'atar
1 lemon zested and juiced
2 cloves garlic minced
2 tbsp olive oil
1 tsp salt
1 tbsp grated lemon zest
Light vegetable oil for frying
To serve
Chilli oil
Natural yoghurt plant-based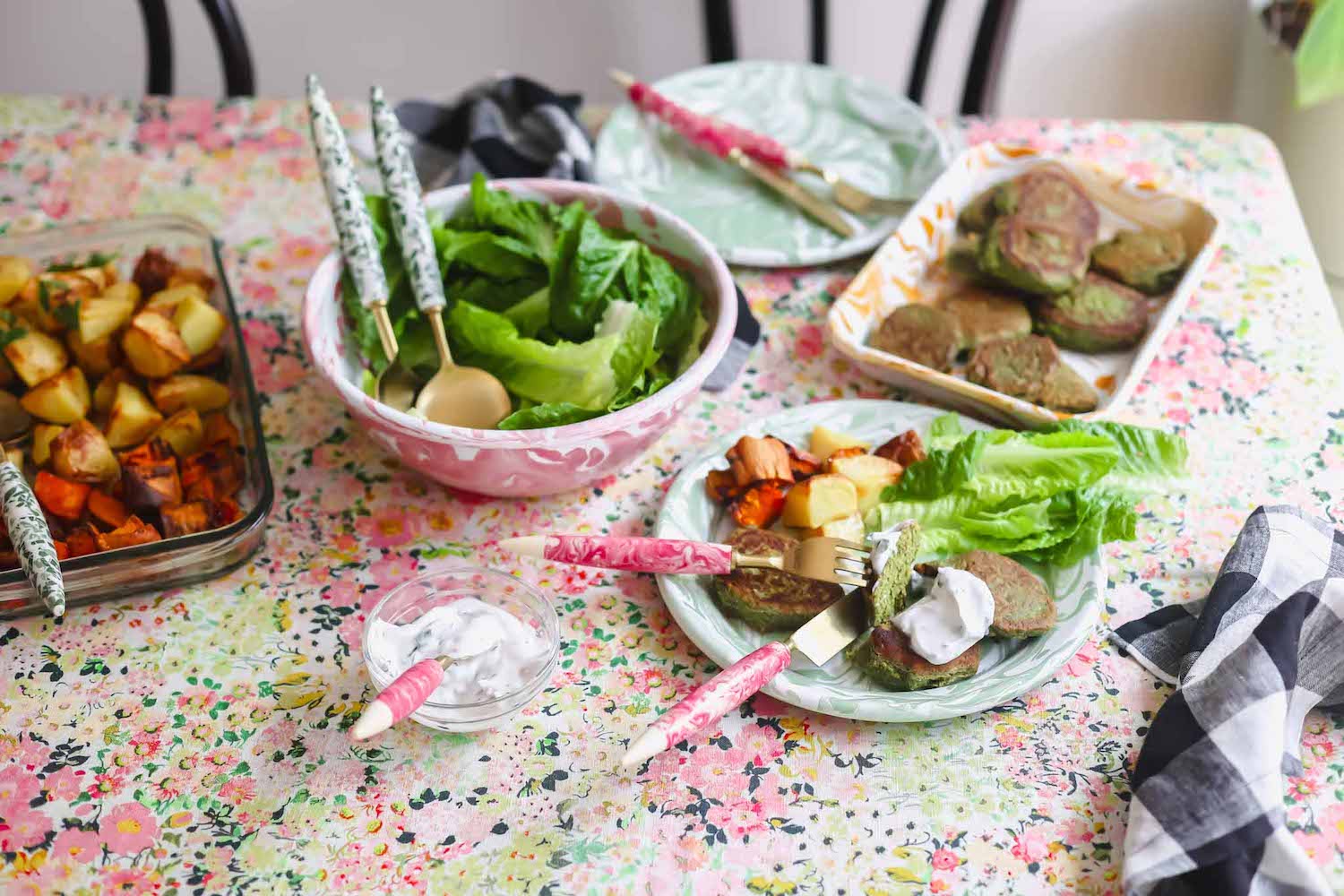 Instructions
1. Combine peas and spinach in a food processor and blitz for 30 seconds. Zest and juice lemon. Roughly crumble the tofu.
2. Add lemon juice, zest, tofu and all remaining ingredients to food processor and blitz until well combined.
3. Shape into small patties with your hands. *Note - if the mixture is a little too soft, mix in a little extra chickpea flour.
4. Add a lug of vegetable oil to a large frying pan over medium-high heat. Once hot, add patties into the frypan.
5. Cook for a few minutes and then flip over – around 3 minutes per side, until golden.
6. Serve with veggies of your choice, top with generous dollop of natural yoghurt and chilli oil.