This week on the Home Life Series we are heading coastal to visit friend of Kip&Co, Amy Ardlie.
Located in Red Hill on the Mornington Peninsula, dynamic design duo Amy and husband Dav have transformed what was once an empty block into the epitome of laidback coastal luxe. Celebrating the beauty of their natural surrounds with floor to ceiling glass windows and large open plan living, no detail of the beautiful coastal view is missed.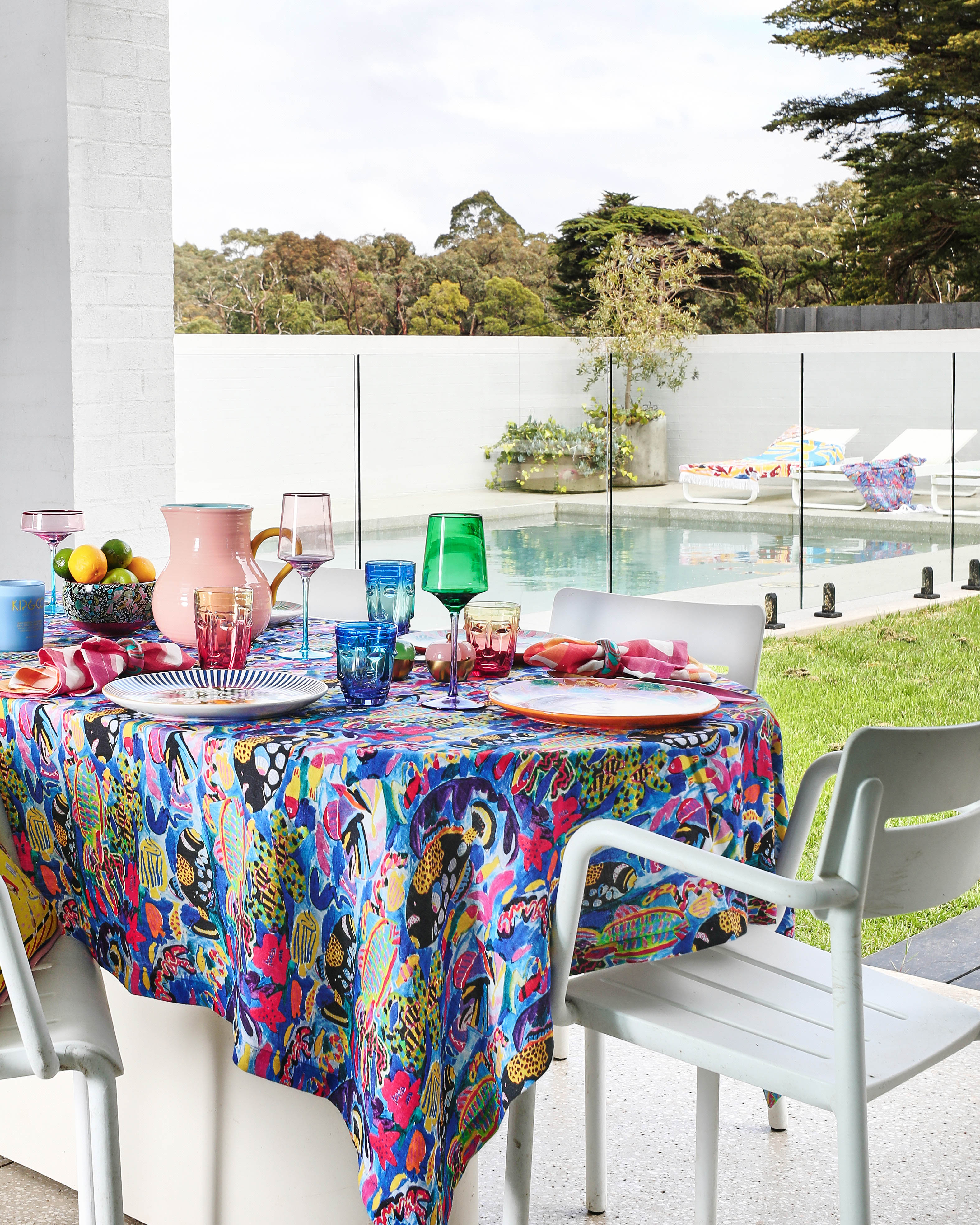 1. Hi Amy! Thank you so much for welcoming us inside your gorgeous coastal home. You're a good friend of the brand, and recently shared your caravan renovation hacks with us. For anyone who missed it, can you give us the 411 on you and what you do?
To be honest I am not 100% sure what it is that I do, first and foremost I am a mum, but I am also super into all things creative and can't seem to help not having something going on the side. Whether it be a caravan revamp, redoing rooms in the house or more recently, we are onto our second Ski Apartment reno. Along with my husband Dav who is the builder, we work together. I do all things design, work out the layout, draw up all the plans, design the cabinetry and select all the interiors. Formerly I worked in fashion, so I guess my creative fix has evolved a bit.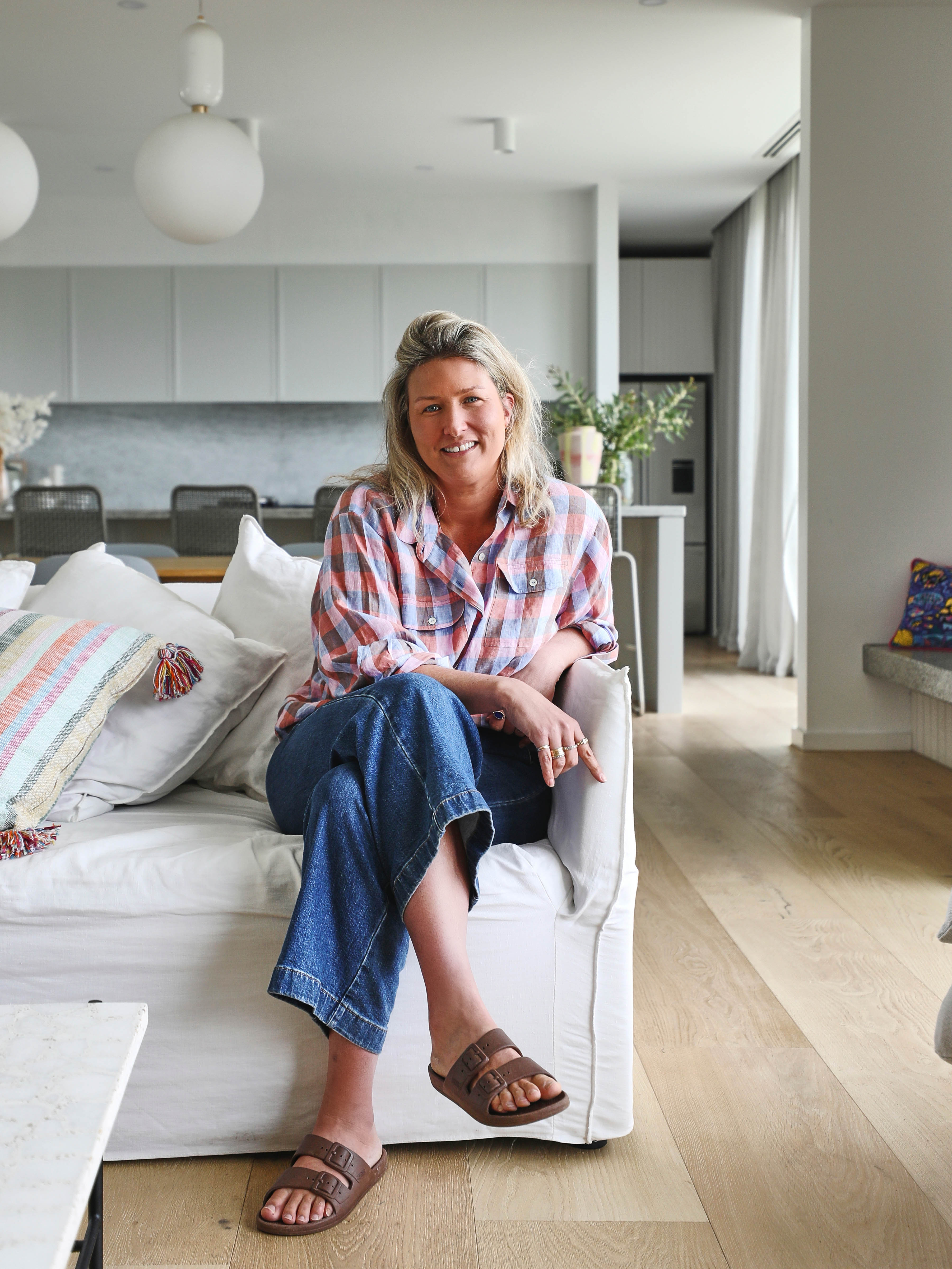 2. Let's talk about your your amazing Peninsula family home (with an immaculate view!) Tell us how you scored this gorgeous spot?
We bought the block about 4 years ago with the plan to build something small and use it as a weekender, but the more time we spent down here during the build, the more we realised we need to move down here permanently.
Dav had the vision at first, the block of land had sea views at the front gate but no where else, so one day whilst going to inspect the property he brought a ladder along, he set it up in the middle of a paddock and made me climb up. He said 'imagine if we could build the house up here', the view was incredible and I was sold on the idea.
So, we designed our dream house, his sister Kate (@kate_ardlie_design) drew it up and I stopped working on my jewellery business to focus on the interiors, something I had suddenly become much more interested in than my own small business. Together with the assistance of Megan Myers I was able to collaborate with her on our vision. It was an exciting time, I was doing something completely new and was loving it. We had months and months of earth moving, we literally flipped the hill and now our home has the same view, if not better than the front gate.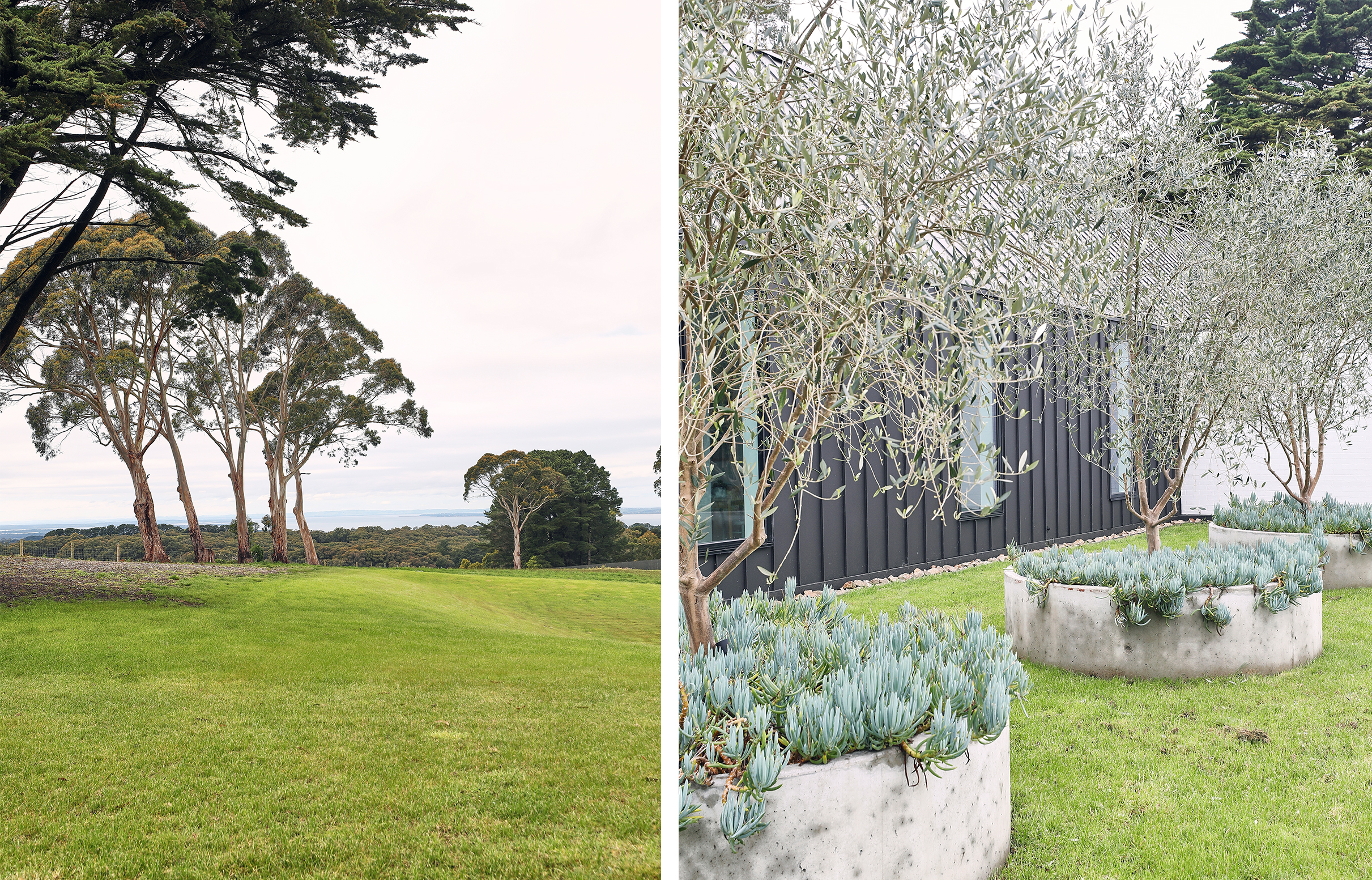 3. You are a designer and your husband is a builder, seems like the perfect duo! How did that dynamic work for this home and did it make the process easier?
It works so well because he knows what is possible from a building point of view, so I can have an idea, but he has to tell me if it is actually possible. It means quicker decisions can be made and because I draw up and edit the plans, changes can be updated immediately.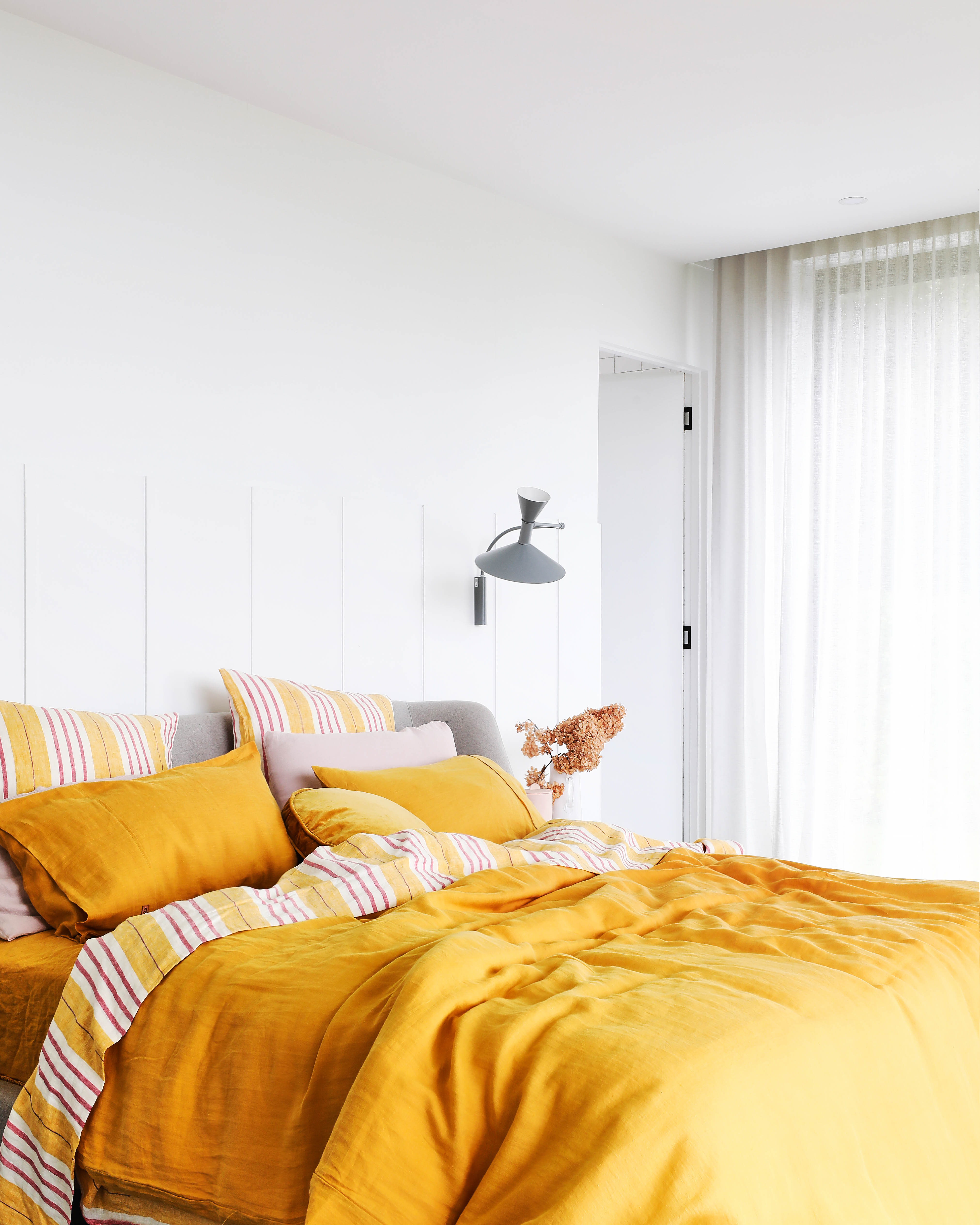 4. From the outside, designing, building and styling your home seems like a massive undertaking. Do you have any advice for someone whose at the beginning stages?
Yes it was huge, but if it's something that you love and enjoy, I would say go for it. I am no expert but in my experience I feel renovating involves a lot of juggling your budget. I personally always find there are a few must have/ big ticket items, but I do feel that it can be paired back with some less expensive pieces.
5. What was the thought process behind the styling of the home? Is there any person or place that inspires you?
Our old house had a bit more going on and felt busier by comparison, so for this one I wanted it to be more minimal, plain in colour but layered with textures. There is so much glass looking out over the view of the ocean and trees, so we didn't feel it needed to be full on inside.
In regards to what inspires me, I guess most of the time it's instagram and pinterest, but sometimes it could be a beautiful new restaurant with some lovely design detail that makes me think 'how clever,' and how I would love to pop that somewhere for the next reno.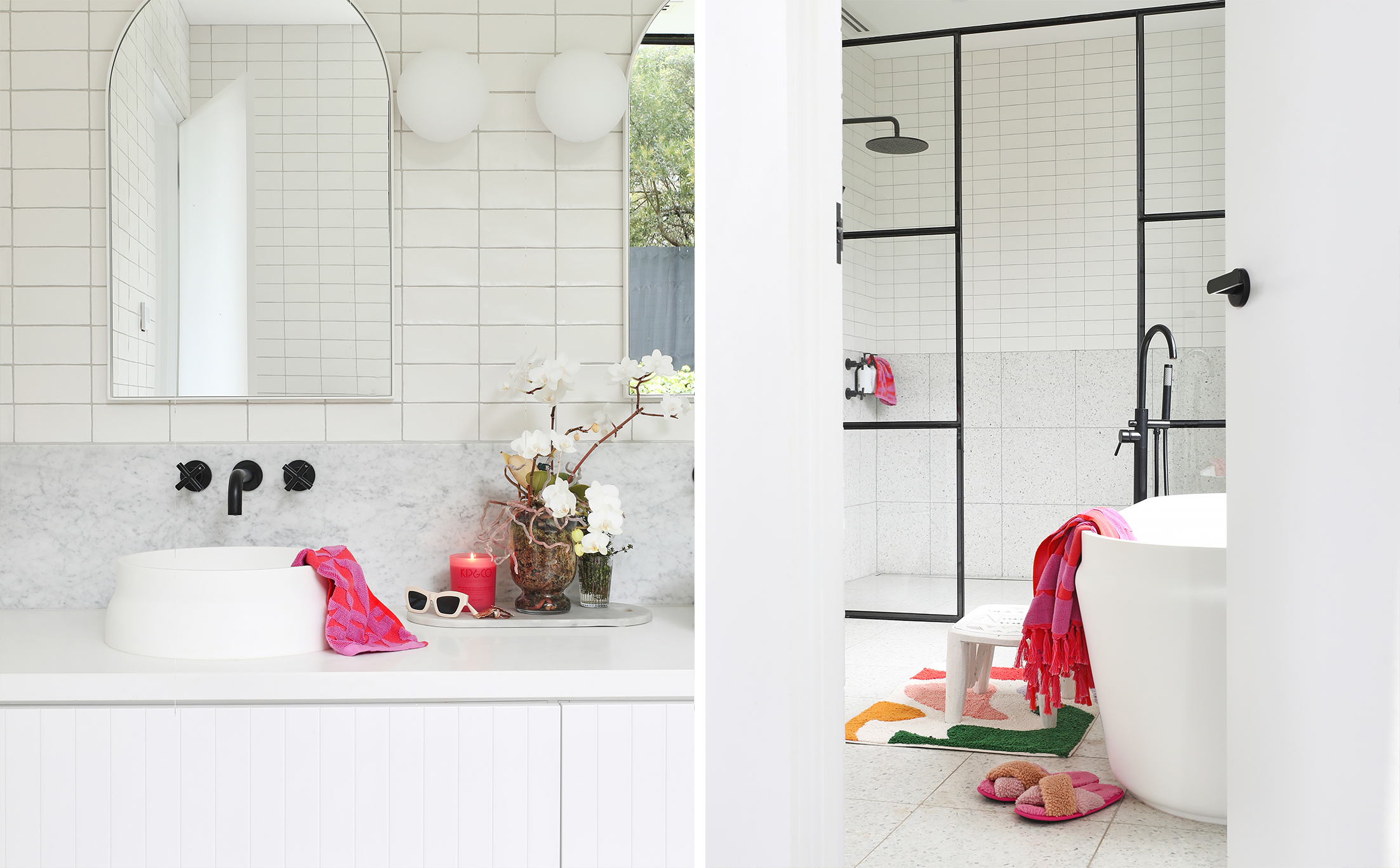 6. I know it's cruel, but if you had to pick a favourite room, which would it be and why?
We have just finished renovating our guest house which will soon be available to rent on AirBnB, it's really different from the house with more use of colour and I love it.