Welcome to this week's Home Life Series! Join us as we embark on a tour of Michelle Findlay and Joel Farnan's coastal Torquay treasure, brought to life by their magical touch at Farnan Findlay Architects.
Having met studying architecture, the duo set their sights on tackling the renovation of their Torquay home, turning it from an asbestos clad shack into an impressive, airy haven with thoughtful design and sustainable materials.
Keep reading as we dive into the world of renovation, experiencing both the soaring highs and the occasional bumps in the road. We explore the unique joys of crafting your own abode and how the coastal surroundings have sprinkled their inspiration indoors. It's a story of love, creativity, and a dash of coastal charm!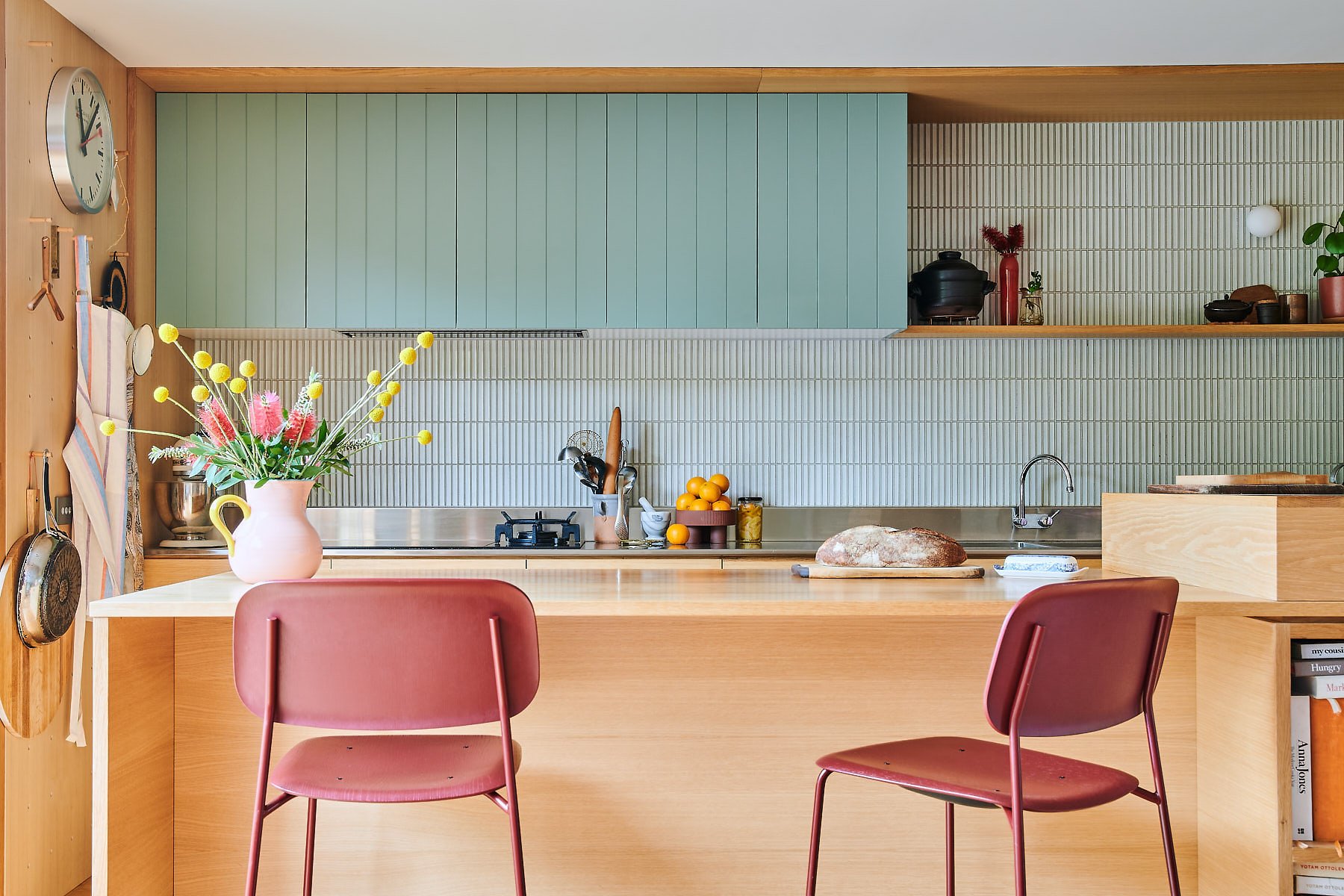 Hi guys, thank you so much for welcoming us inside your beautiful coastal home. Can you tell us who lives here and how long you've been here?
We moved back to Victoria in 2012 after an 18yr stint in Sydney. We purchased the property in old Torquay in 2016. Moved into the completed house in 2021. Joel, Michelle, Mietta (22) Evie (18) live here with their puppy Birdie (4 months).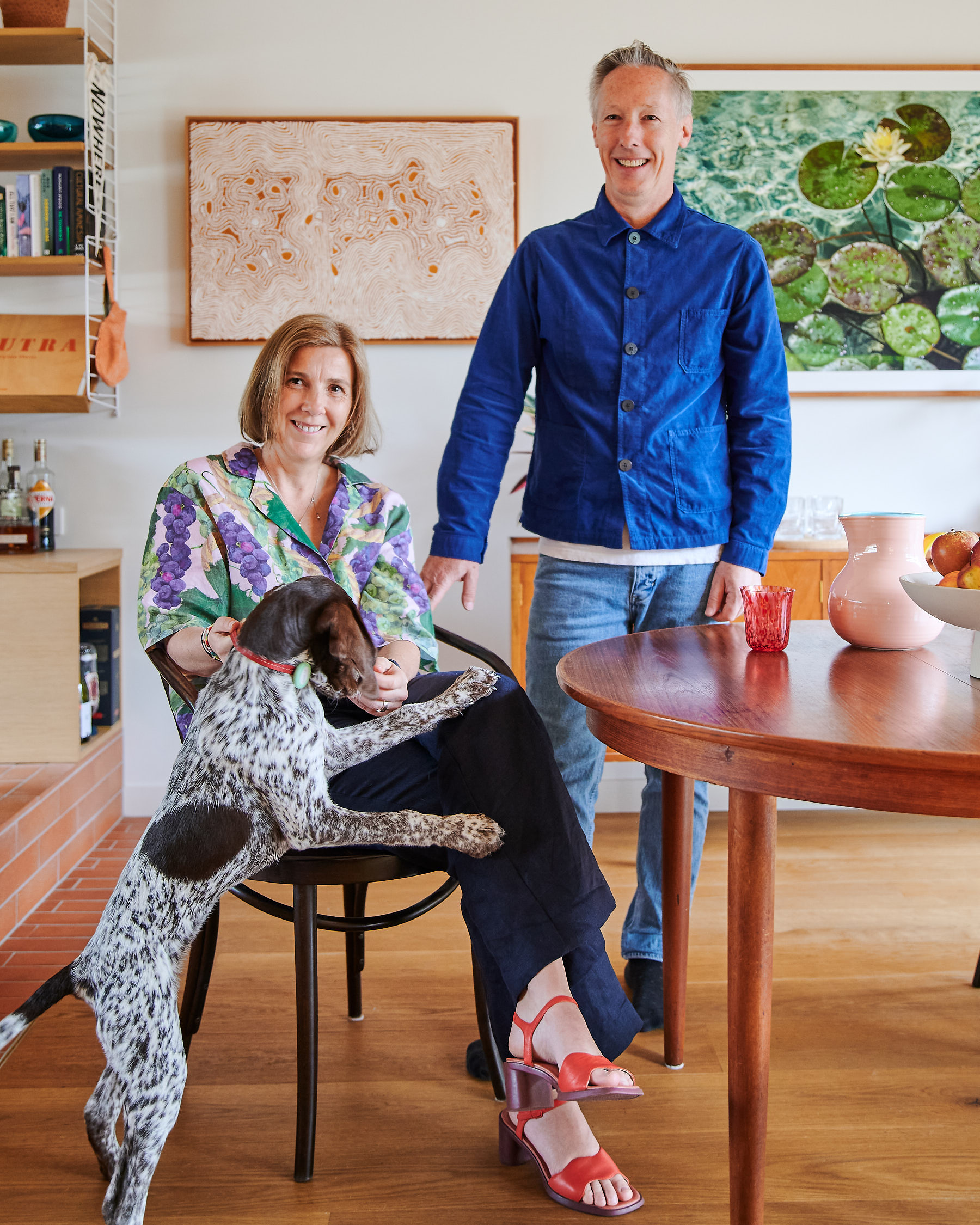 You both founded Farnan Findlay Architects and have a pretty incredible portfolio of homes. How and when did you both get into architecture and was this something you always wanted to do?
We met while studying and have a shared love of architecture & design. We ran an architectural practice in Sydney for over a decade.
When we relocated back to Victoria, Joel had a career change and joined the family business - 'Zeally Bay Sourdough' a Certified Organic sourdough bakery. We wholesale bread in Victoria. I am practicing architecture, designing beach houses up and down the coast. Lorne, Point Lonsdale, Barwon Heads etc.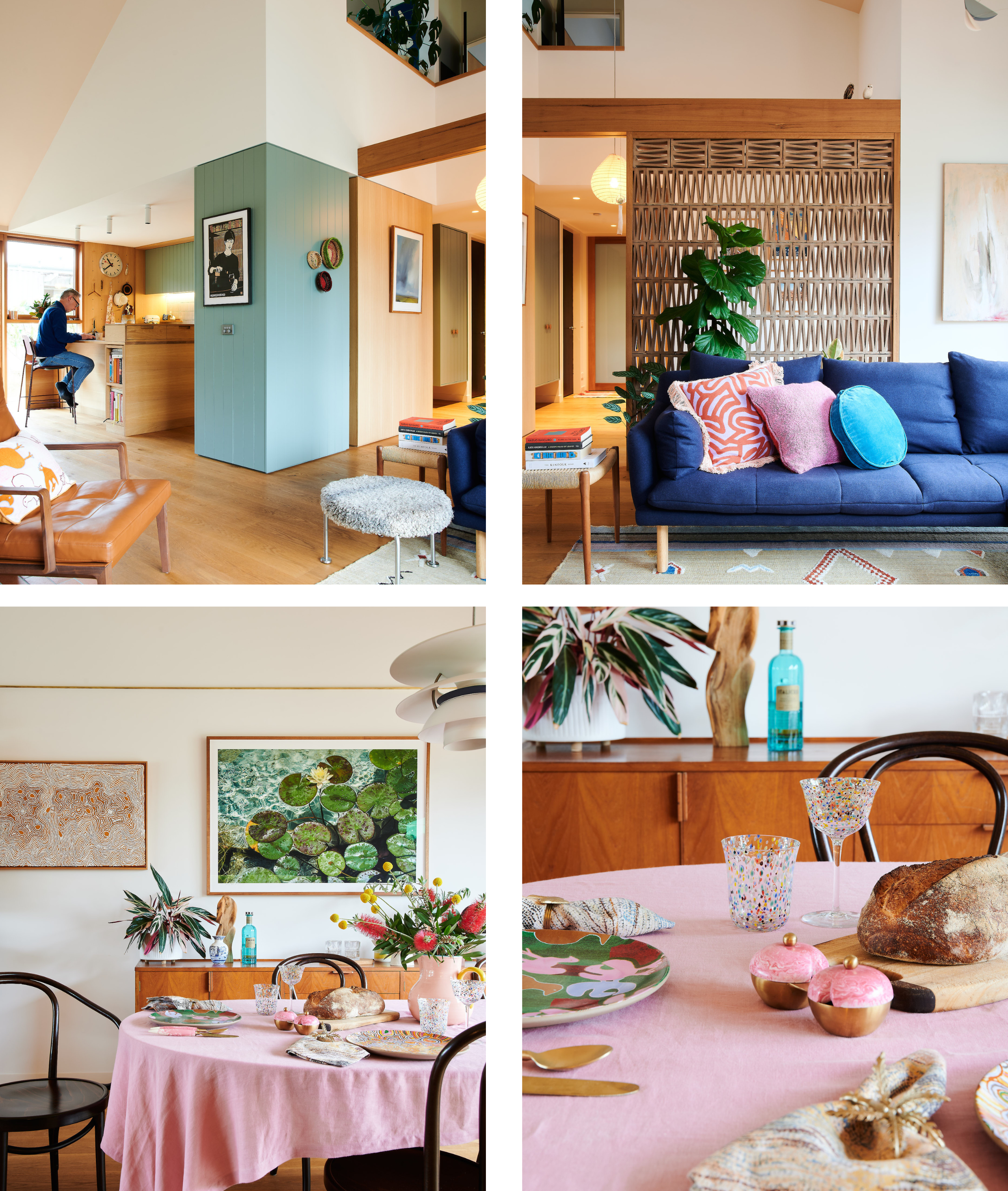 You've done an amazing job of bringing the coast indoors, and making your home feel like it really celebrates its location and proximity to the beach. Was this a huge focus in your brief ? Can you talk us through some of the ups (and hopefully very few downs) of the building process?
The house has a modest footprint but offers a lot! We're big fans of timber, a material that fits well in its coastal environment. The house and the pavilion are both clad in Radial Timber silver top ash 'board & batten', finished with a Danish Oil. Rustic yet refined, weathered yet elegant. A soaring 5m ceiling over the living/dining area creates a wonderful elevated sense of scale. Timber windows at either end create an easy connection to the garden. Timber joinery throughout – classic and timeless. The
Building process was enjoyable. We used a builder we had built with before (Will Gordon from Jardine Homes). It went smoothly, on budget and on time…we snuck in just before some of the erratic COVID inflation hit.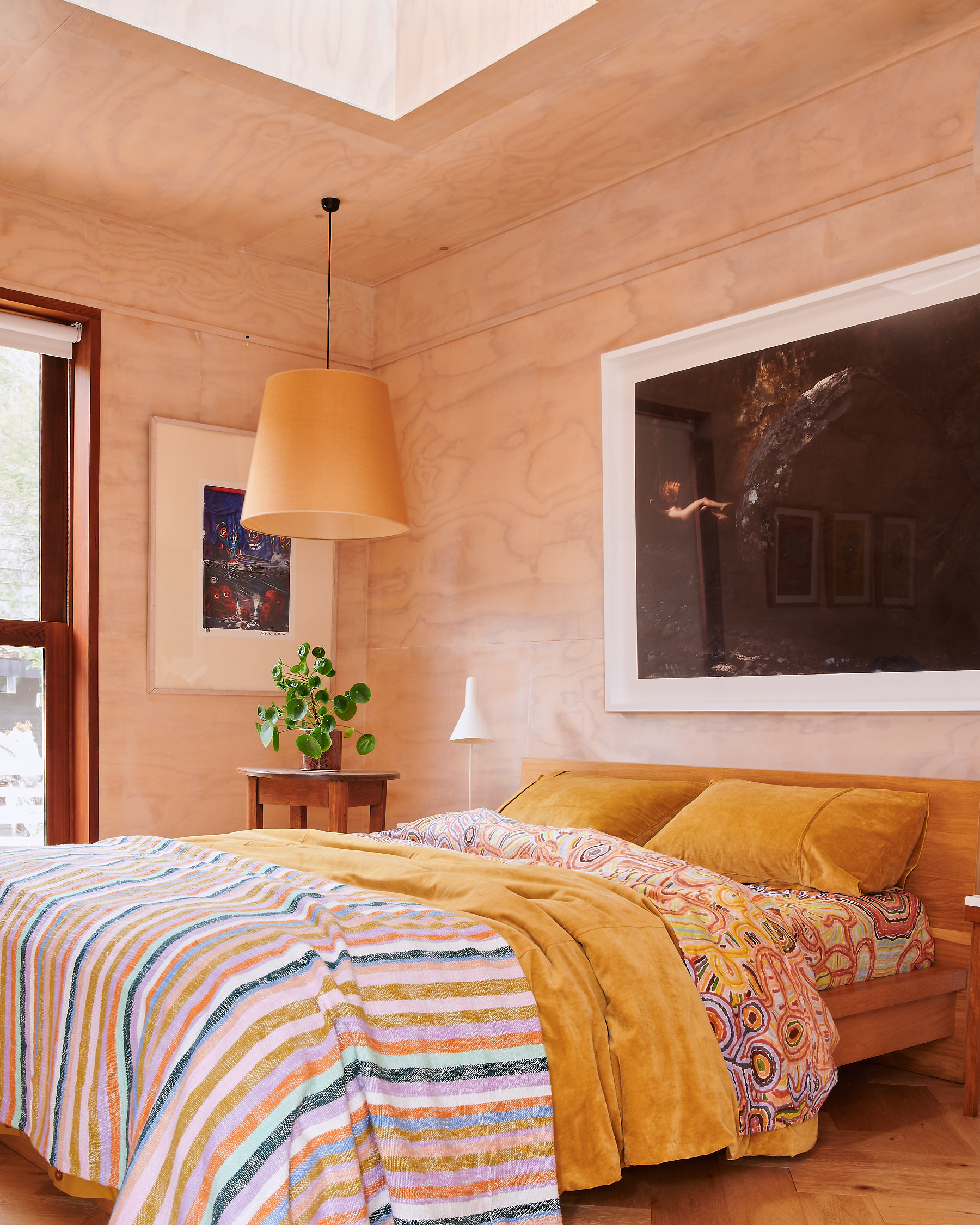 Shop Michelle's Curated Collection
Being the designer for your own home surely has its perks! What did the property look like before-hand and did you have any non-negotiables when it came to designing, building and styling your home?
There was a very modest 100% clad asbestos shack on the site. We wanted a property in the old part of Torquay. The beach is at the end of the street….which is fantastic! Our non-negotiable was that we wanted to have a finished house (architects have a reputation for never finishing their own houses!)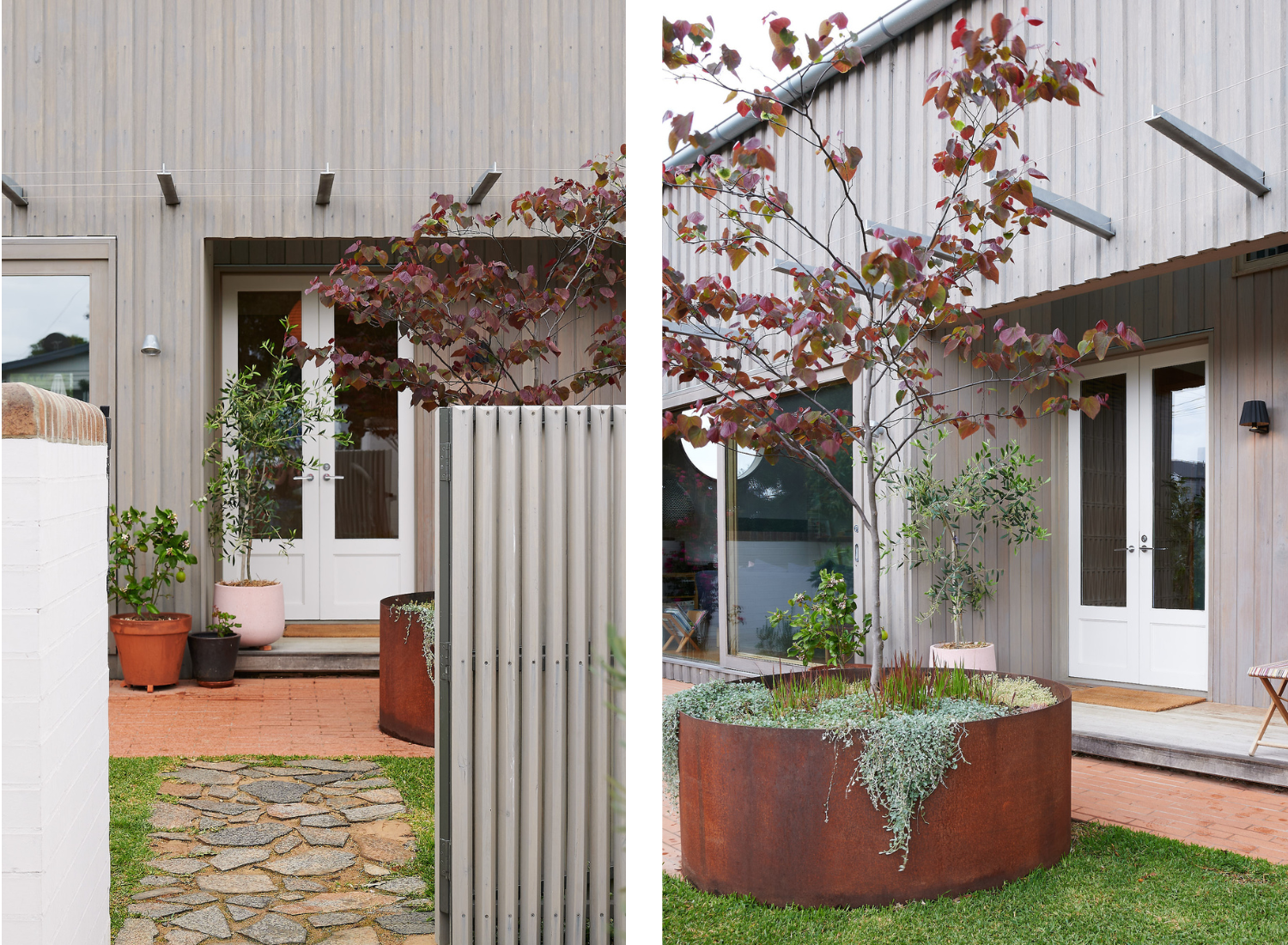 In-between parenting and architecture, you both also manage parts of your family business, Zeally Bay Sourdough. What does a 'day in the life' look like for the family?
We have 2 daughters Mietta & Evie. Mietta is coming to the tail end of her university degree and Evie is currently sitting her Yr 12 exams. Lots of coming & going in the house! We also have a new puppy 'Birdie' a German short haired pointer.
Our day usually starts & ends with a dog walk on the beach. I have a home studio, and Zeally Bay Sourdough is 5 minutes away making our daily commute easy. The bakery keeps Joel pretty busy, however most days we'll have lunch at home together. Good food is an important part of our life, so this lunch ritual is special.
What do you love most about coastal living?
The quiet simplicity and easy access to some spectacular coast / beaches.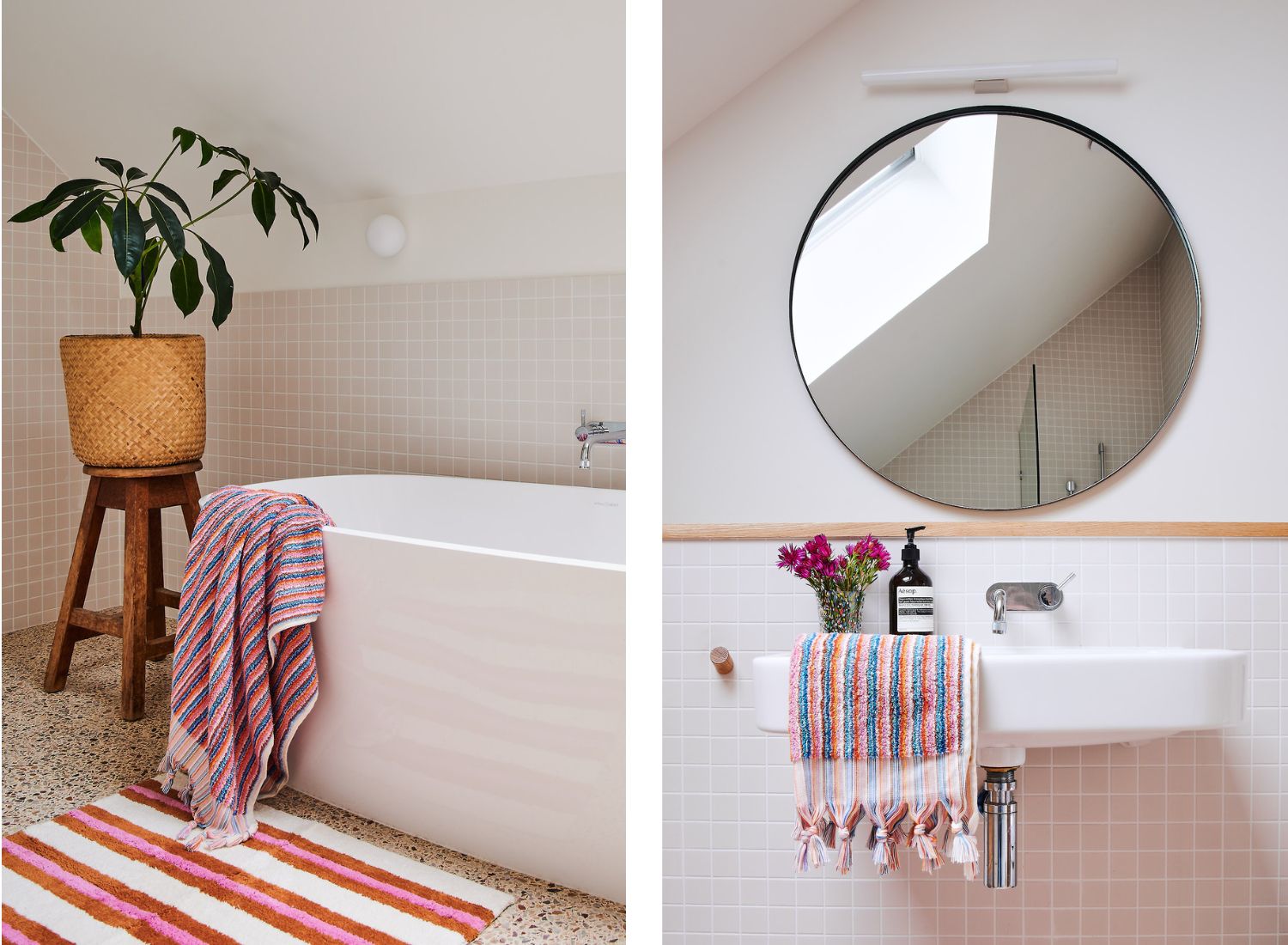 Shop Michelle's Curated Collection
A little birdie told us you might be opening the beach shack out the back for bookings. Tell us more!
We have a stand alone timber pavilion at the rear of the property. Everybody who stays here really likes being in that space - it's secluded and peaceful. We have been carefully crafting this space for many months and will suit people who want a decent dollop of style with their stay. Refer to Instagram tag above.