She's A Wildflower Embarks on an Italian Adventure!
Our amazing friend Alice Sheppard, the creative genius behind She's A Wildflower, recently jet-setted across Europe with Italy as the main star of her show. As wanderlust enthusiasts, we couldn't resist getting the lowdown on her epic holiday, from the most mouthwatering culinary experiences to the absolute must-have fashion finds.
Get ready to dive into this Italian escapade and catch a serious case of Euro-fomo! Plus, you'll discover some travel inspo gems for your next adventure.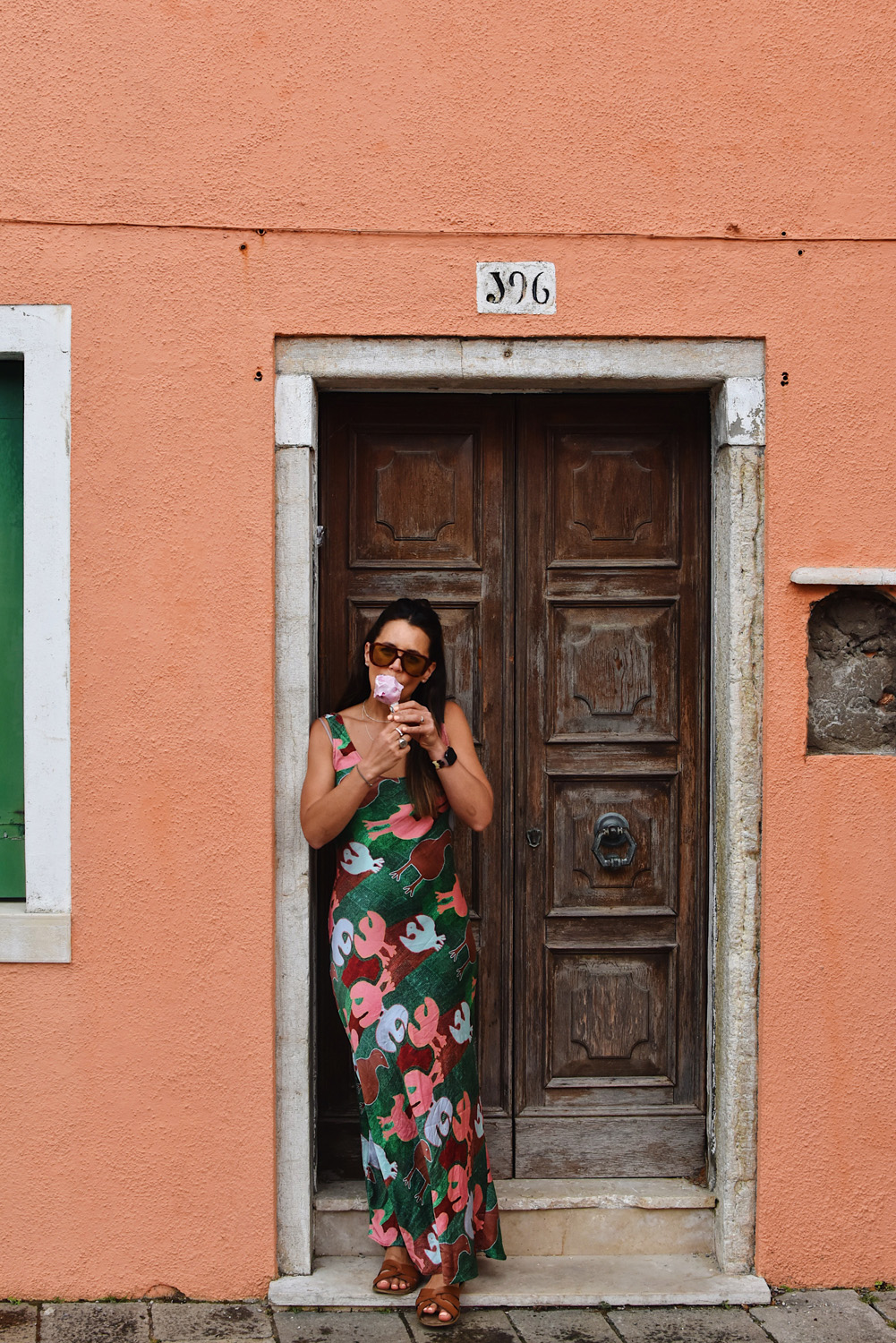 Tell us everything! What places did you visit and how did you get around?
Italy was our first introduction to Europe! We've had the opportunity to travel America, Africa and Asia but hadn't yet made it to Europe, it was worth the 36 year wait! We went over to celebrate our friends who were getting married so our travel revolved around that event, but travelling that far we took the chance to add on a couple of weeks to explore.
We started in Rome with 4 nights, then travelled up to Venice by train where we spent 2 nights. From Venice we took a train to Milan and then jumped on another train to Lake Como where we met up with friends for 3 nights. We then hired a car and ventured back down to Todi in Umbria for the wedding celebrations, we stayed in an amazing villa while we were there. Umbria is such a beautiful region, if I was to compare it to somewhere else it would be Tuscany - very similar. From Todi we went coastal and headed north to Santa Margherita, another beautiful region! The coastline and surrounding landscape felt so different to what we had seen prior so it was nice to mix it up and experience both. On our way down to Florence we zipped down to Cinque Terre and walked from Vernazza to Monterosso, I hadn't planned my attire for such a rough terrain but I didn't let that get in the way of it! Our last 2 nights were spent in Florence, it was almost scrapped from the itinerary but I'm glad we got there! We really enjoyed roaming the streets, we did the token wine window purchase, we ate delicious food, admired the architecture, it was a great way to end the trip.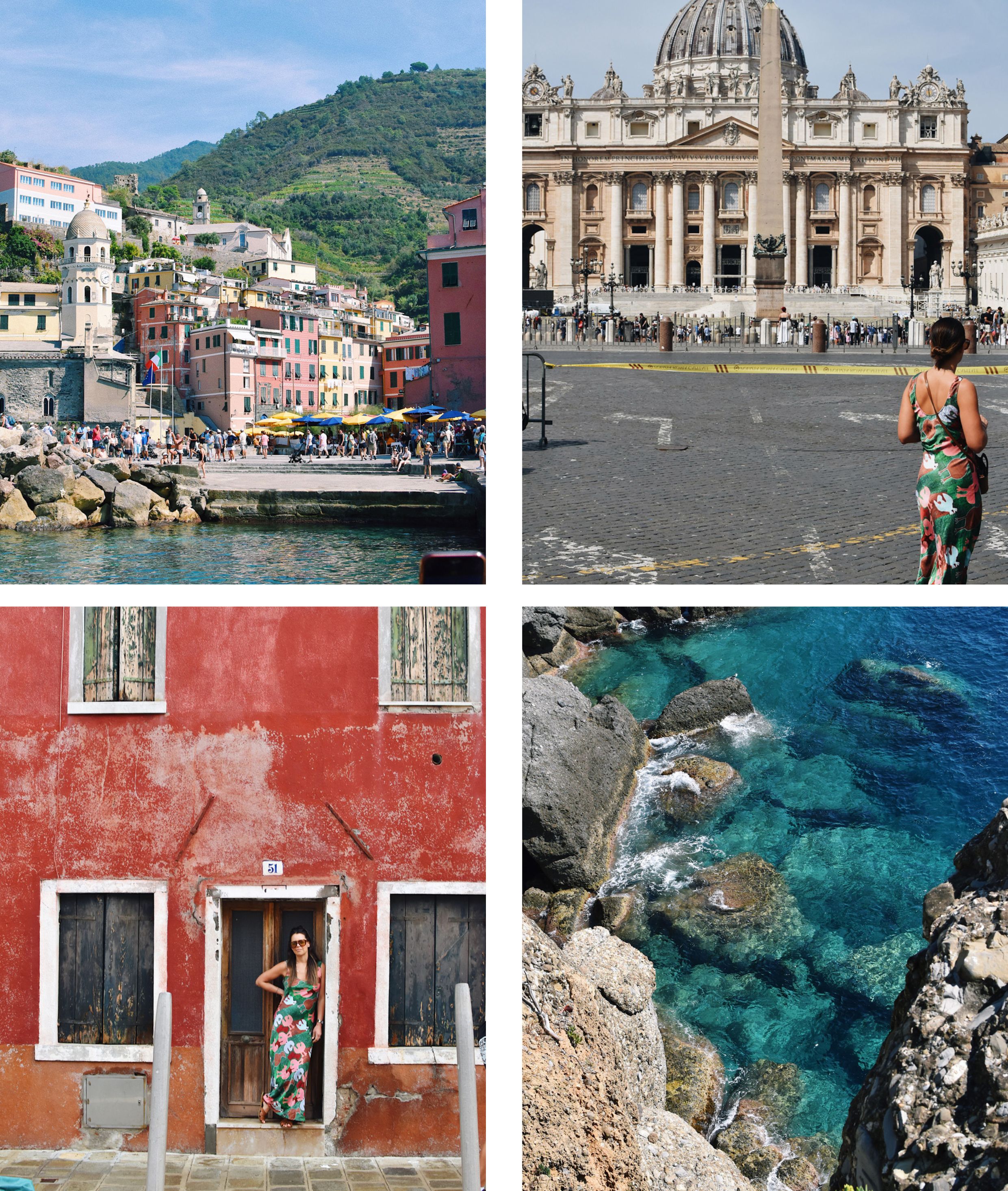 Hot tips:
Rome: hire a vespa, such a fun way to zip around and see the city!
Venice: do a day trip to Burano.
Lake Como: hire a boat, even just for 2 hours. Viewing the small villages from the water was lovely, as was taking a quick dip off the back of the boat.
Santa Margherita: walk from Santa Margherita to Portofino and have a swim on the way to cool off!
Cinque Terre: if it's just a quick stop over like ours try and do at least one part of the walk between villages, the view is worth it! But make sure you wear good walking shoes.
Florence: do the wine window… yes it's the token tourist thing to do, but you can't go all that way and not do it!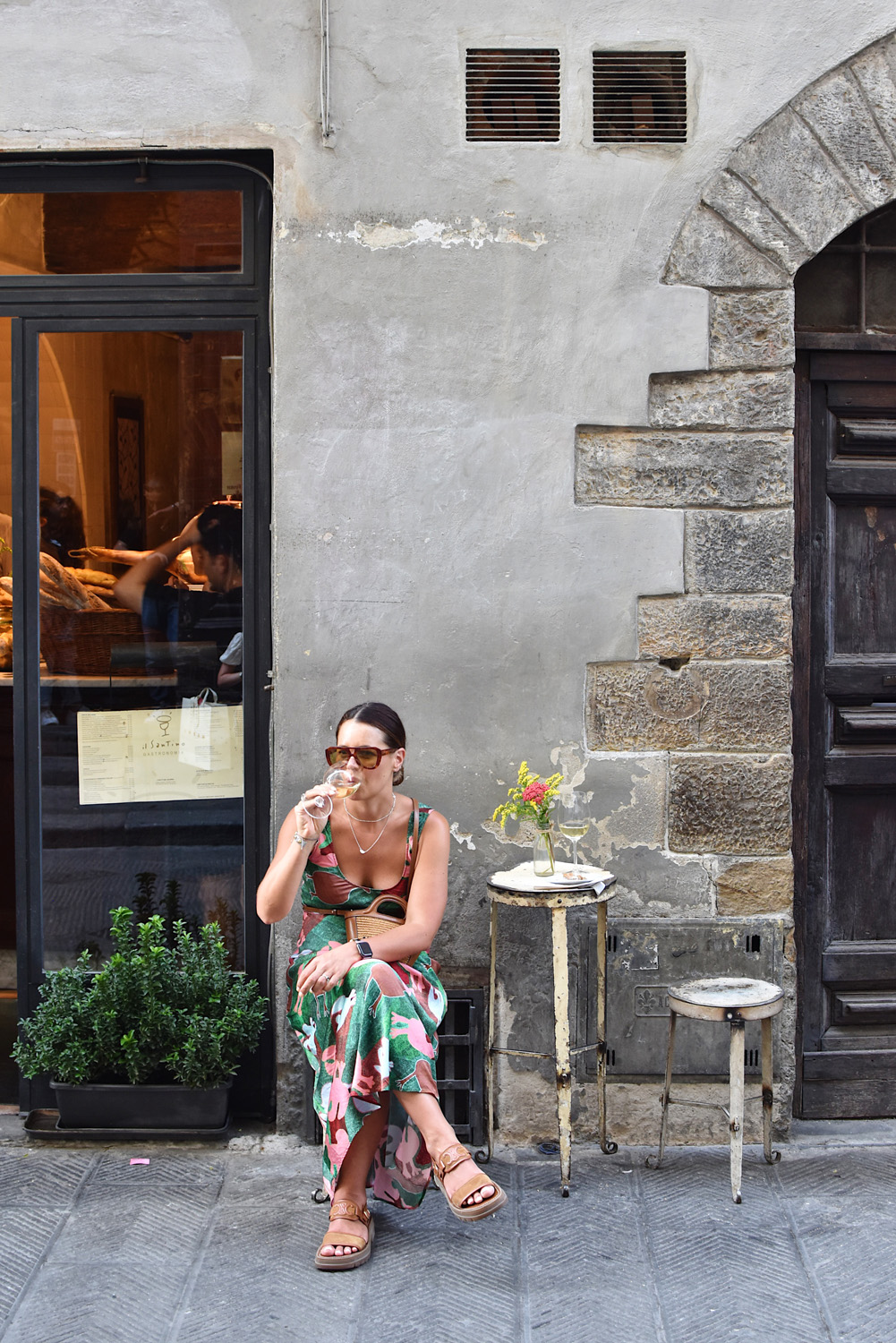 You had so many picture perfect moments - was there a particular spot that totally took your breath away?
So many places took our breath away, it's hard to pin point one location… but we had a fun day in Burano, an island in the Venitian Lagoon. We were having lunch in Venice and struck up a conversation with another couple who had visited so we decided to venture there the following day. It was a quiet and quirky little fishing village made up of colourful houses. We had a traditional lunch of sardines with a white onion and cannelloni bean salad (which I've attempted to recreate since being home), a glass of rose and finished with the most delicious cherry gelato! It was one place on our travels that wasn't super crowded so we really lapped up that time there… and took the opportunity to take a million photos of the cute houses!
What was your favourite dish on the trip? How do we find the best local eats if we want to avoid the touristy restaurants?
We planned ahead and locked in a couple of restaurants for dinner, top of the list was Grand Hotel Tremezzo on Lake Como, an unforgettable experience! Another restaurant was a traditional Venetian restaurant, Bistrot de Venise, the food and the service were impeccable. One dish in particular that I haveI haven't been able to forget about was an octopus salad that I had at Trattoria Tripoli in Portofino, I'm salivating just thinking about it! In terms of finding local eats I turned to instagram for recommendations before we left - I popped a story up asking for suggestions, I would rather go by recommendation and they did not disappoint. So that was a great starting point. We would also turn to google reviews and look at the ratings of local restaurants and cafes, and if I was tossing up between a couple of restaurants I would then check their social media, I eat with my eyes so seeing what they have to offer as well as the most up to date information and menu options helped.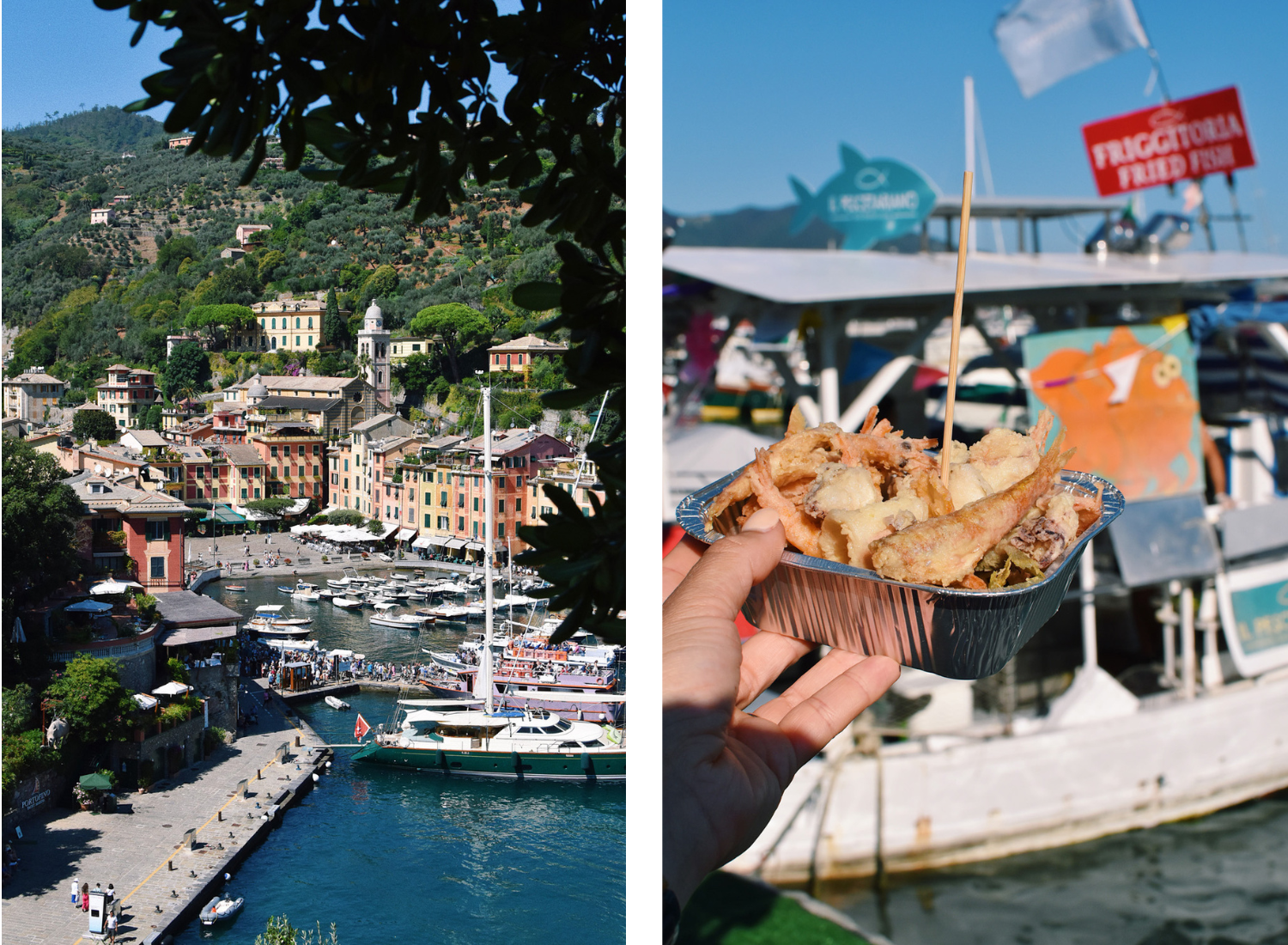 Can you clue us into some of the local hidden gems you found on your travels?
I'm not sure how "hidden" it is - it wasn't on our radar but a day trip to San Fruttuoso is a must if you're visiting Santa Margherita and surrounds! It's a secluded coastal village that's only accessible by boat or hiking, but it's an easy ferry ride from Portofino if hiking isn't your thing. It has a couple of restaurant options, we lunched at Da Giovanni Ristorante and ate fresh seafood. I recommend getting an early ferry there and hiring a sun lounge with an umbrella, take a snorkel to explore the rock caves. It was such a fun and relaxing day!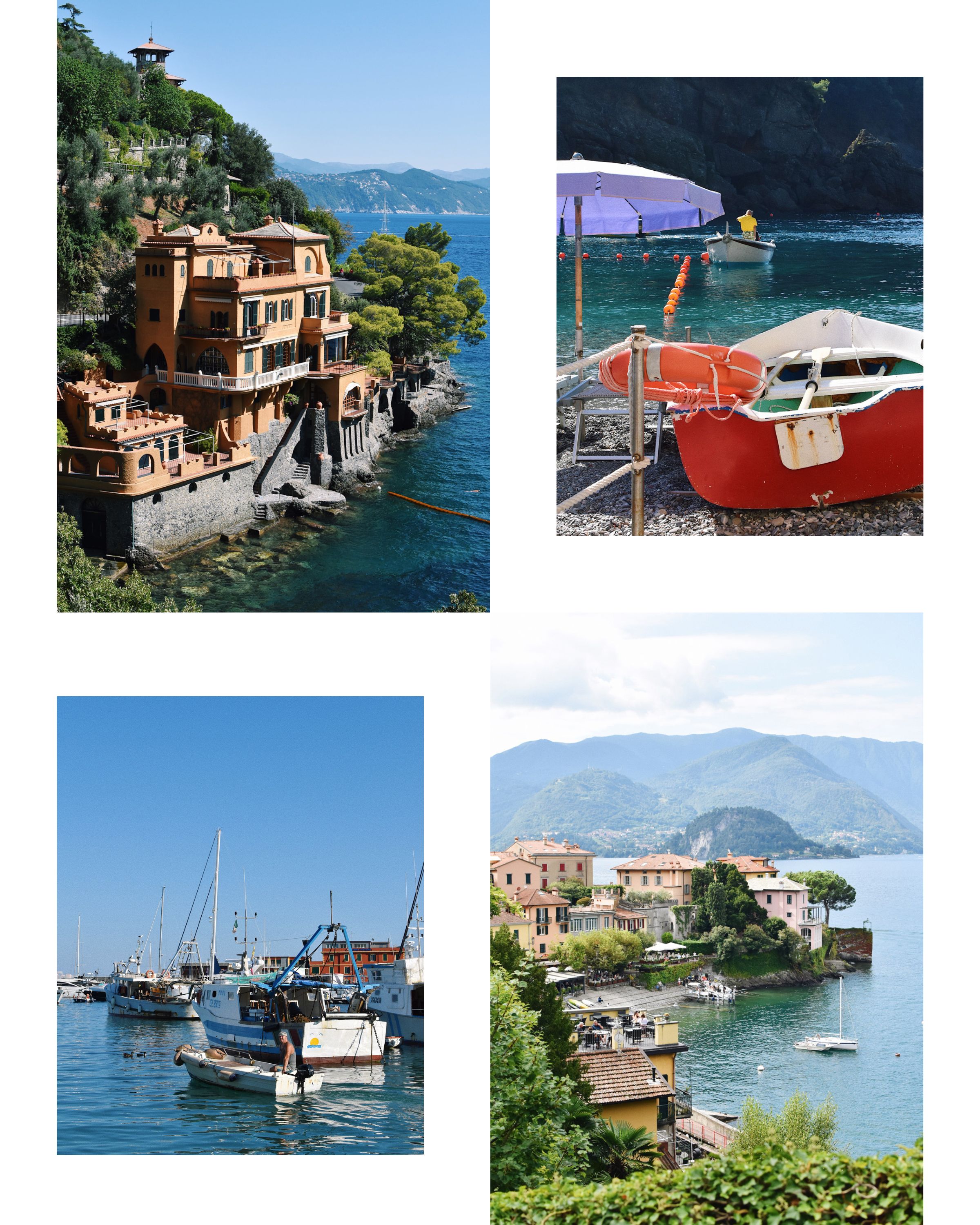 What were your top three items of clothing? Any tips on what we should pack for that time of the year?
It was the end of the European summer so we knew it was going to be super hot, in terms of clothing I knew I wanted light weight natural fibres that would travel well being folded up in a suitcase and breathe while being worn in that intense heat. I always find it a challenge to pack light so I mostly packed dresses as it was a full outfit and I didn't need to worry about matching tops and bottoms. An obvious favourite was your gorgeous creation - the Tjulpu Kulunypa silk dress, it was a repeat offender during the trip, it felt so luxe with the silk fabric, effortless! Two extra items were a short linen kaftan for a casual daytime option, as well as a long linen dress that transitioned well from day to night. And lastly, I'm not sure if this is technically under the clothing banner, but a good pair of shoes! I took a pair of flat sandals that I normally live in but they didn't stand up to the cobble stone so I traded them in for a pair of thick soled sandals that I've barely taken off since!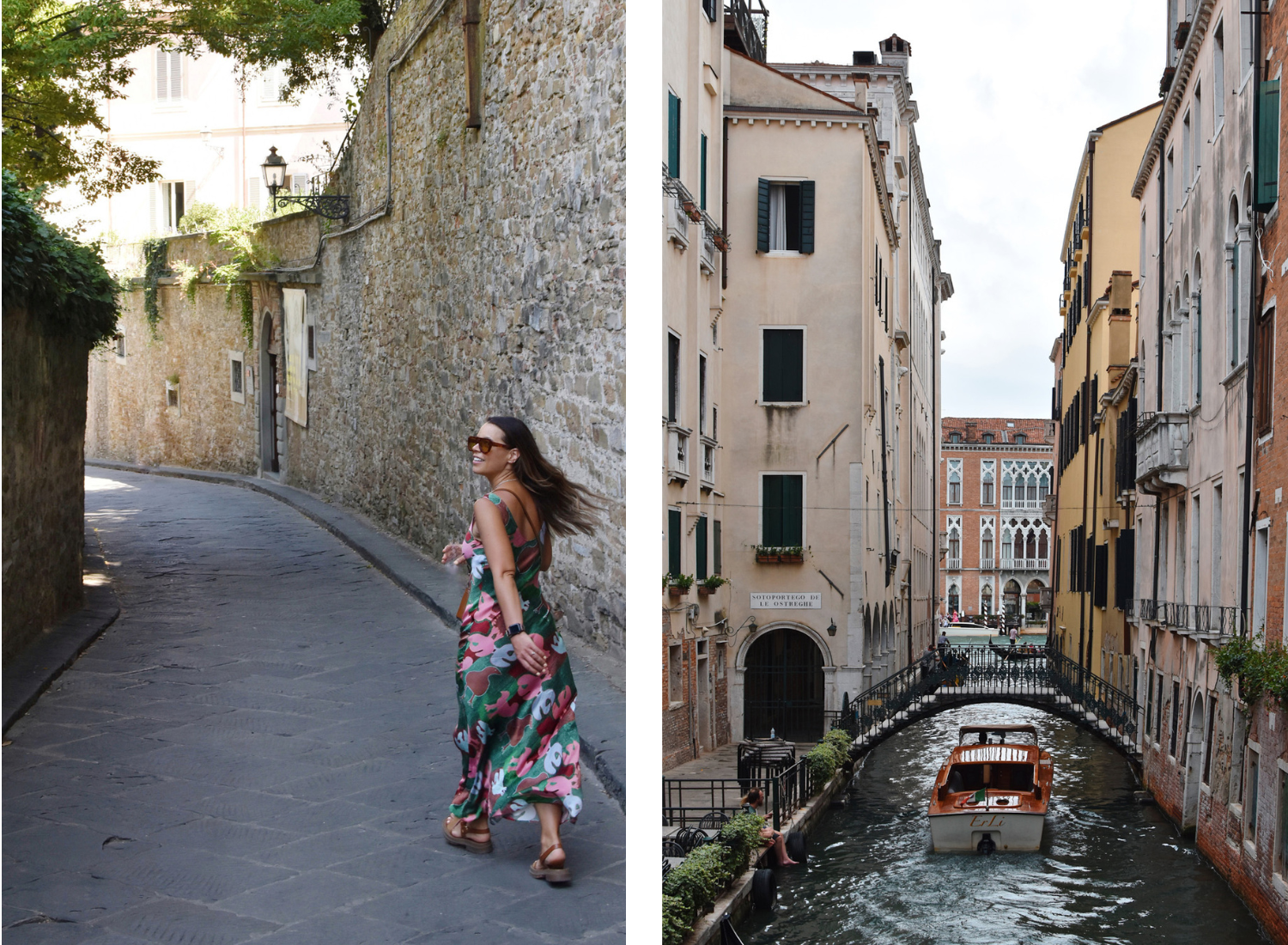 Did you bring home any special souvenirs?
We brought home token souvenirs for the kids (t-shirts, Venetian masks, Pinocchio toys), but for myself I was mindful of how much space I had in my luggage on the return, I did however indulge in some Italian (and a couple of French) designer pieces so that was a real treat!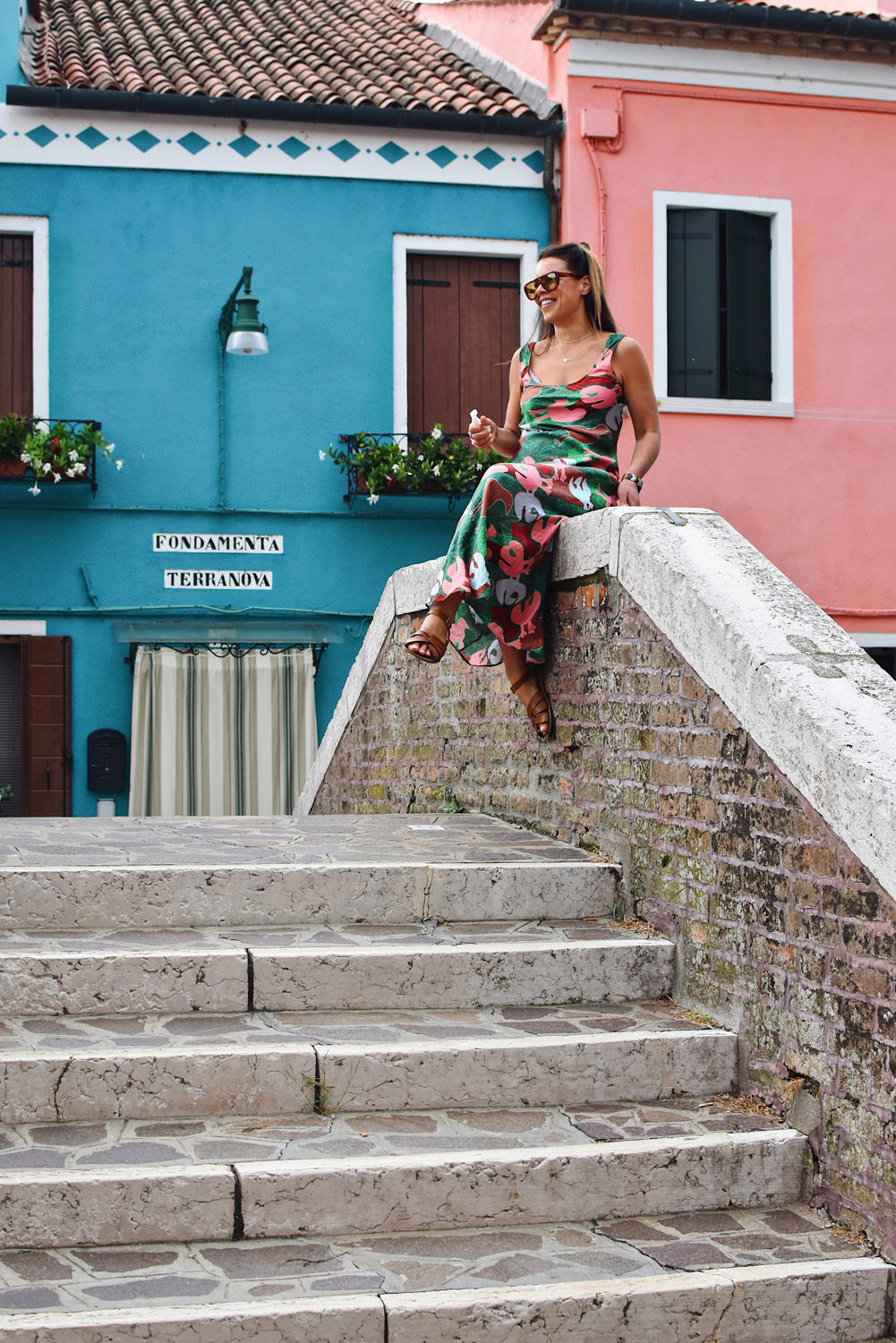 Has the Italian culture and landscape inspired your work at She's a Wildflower?
While we were in Todi for the wedding we decided to hire a private chef to come and cook for 10 of us at the villa a couple of nights before the wedding - it had been a long time since we had caught up with our friends and we wanted to make the most of our time together in such a beautiful space. The chef planned the menu for us using local ingredients and suggested wines to match. Prior to the chefs arrival my friend and I wandered around the fruit trees on the property where we picked figs, plums, apples, pears and other foliages from the orchard and garden to create a table scape, we added candles, napkins and other pieces from the house to elevate it and it was such a lovely experience! I'm always inspired by natural surrounds and travel experiences so it was great to be able to immerse myself in that and use it as an opportunity to create. We are currently planning our Christmas lunch and have decided on Italian cuisine, so I guess you could say the Italian culture has inspired me!