The results are conclusive - Kip&Co's Turkish towels are our ultimate favourite item in the office. They brighten our bathrooms as they dry on our towel racks, and keep us cosy warm as we dry off on a chilly night. If you own our Turkish towels, you're probably just as obsessed as we are. But for those eyeing them off… What is so good about Kip&Co Turkish towels?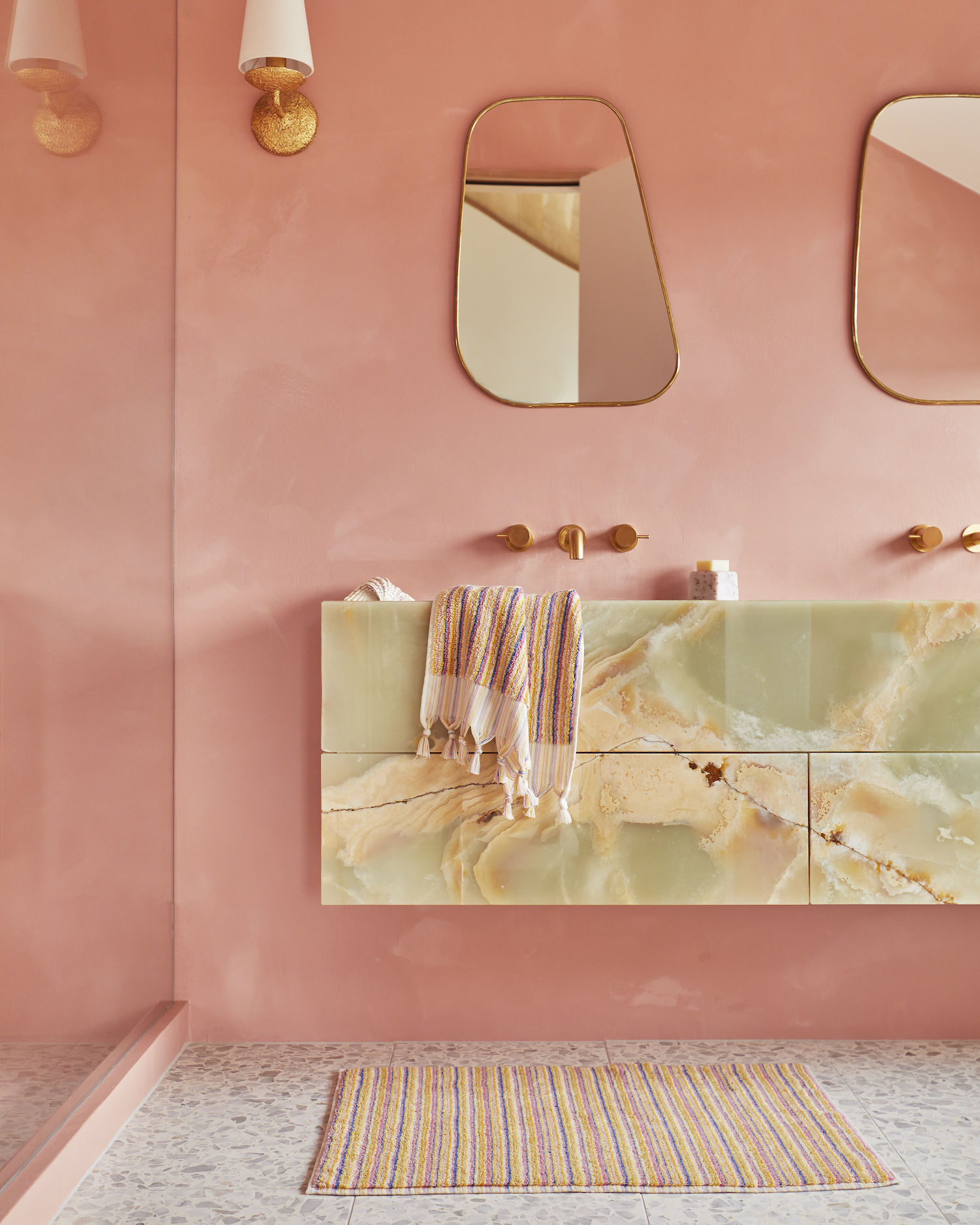 They're handwoven by artisans.
Kip&Co's Turkish towels are handwoven by artisans in Turkey using traditional looming methods that have been tried and tested for centuries. The traditional weaving method results in clusters of cotton that form "pom pom" shapes which extend the surface area and therefore increase absorbency of the towel. The continued love for Turkish towels helps to preserve the centuries old looming industry for generations to come.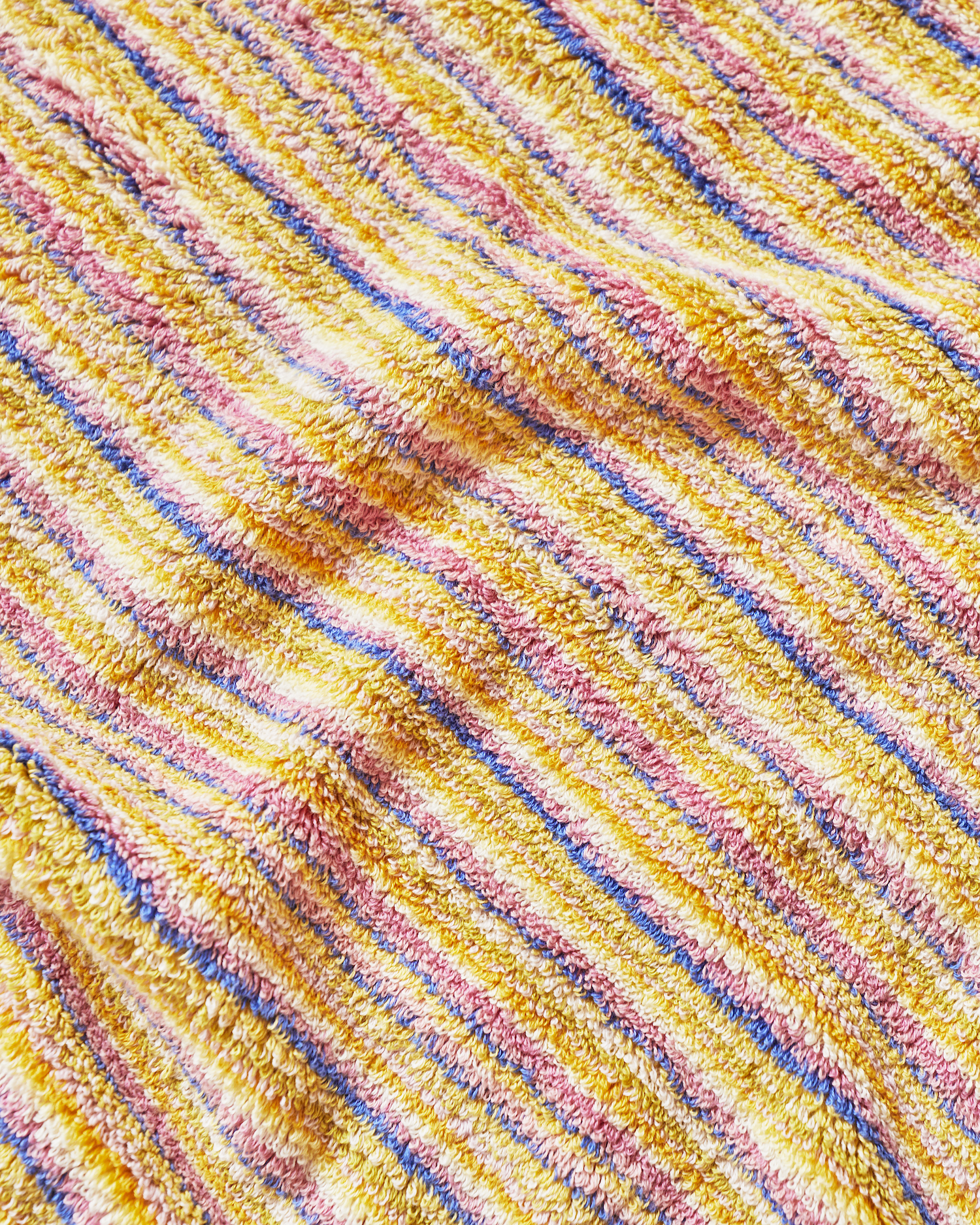 They're made from 100% Turkish cotton.
A woven cotton towel may seem like nothing new to your linen closet - but trust us, not all cottons are made equally. Our towels are made from 100% Turkish cotton which is grown exclusively in three regions of Turkey; the Aegean region, the Çukurova region, and the Southeastern Anatolia region. Compared to typical cotton fibres Turkish cotton is much longer and therefore stronger and smoother to the touch. As a result, Turkish towels remain soft and fluffy through every wash and dry.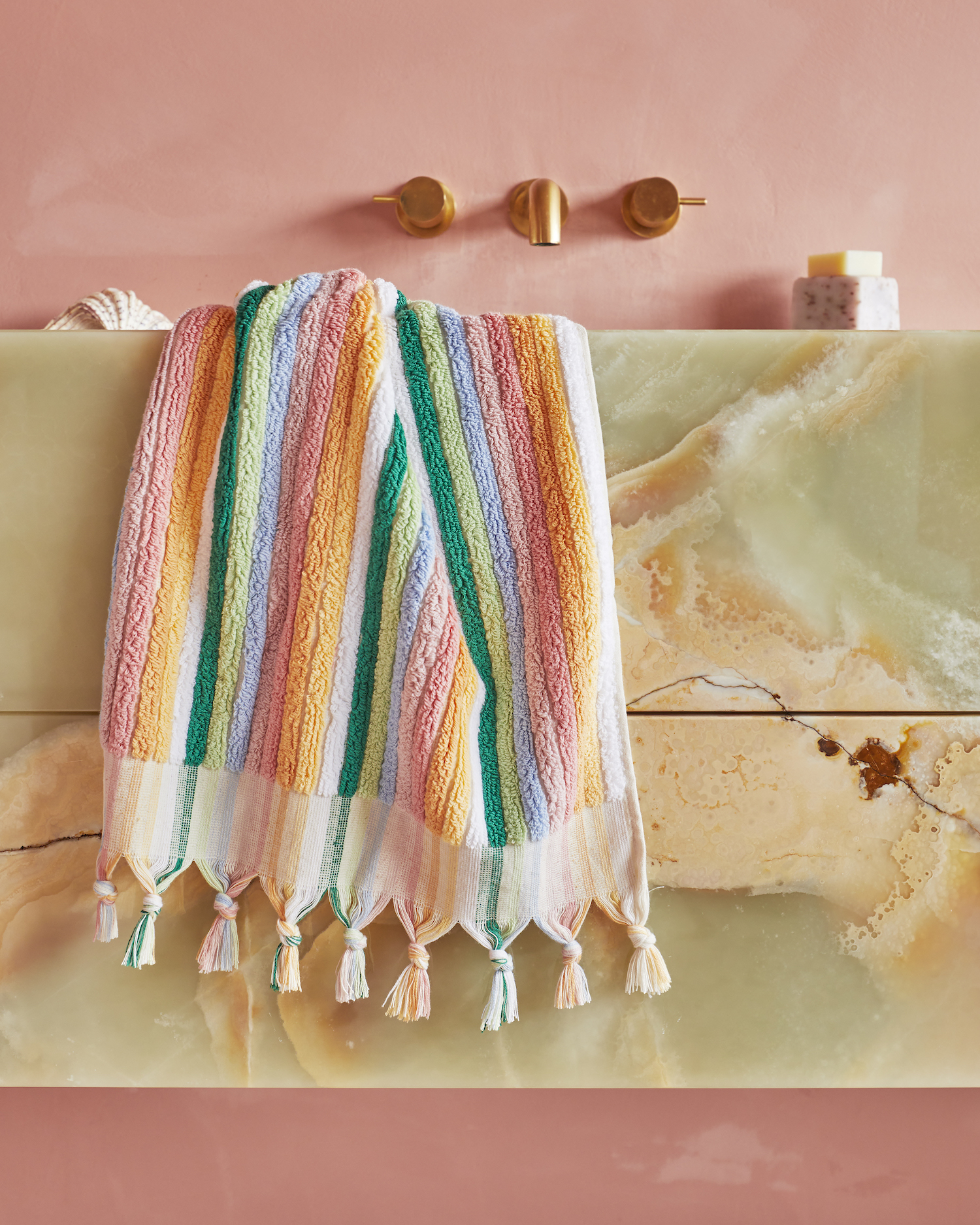 They're big!
Say no more to towels that are barely there - Kip&Co Turkish towels are generously sized at 150 x 80 cm. You heard us right, that's about the size of a standard beach towel. We've put them to the test and can vouch that they cover from chest to our knees. If you have never had a big fluffy towel before, your life is about to change. You'll be living in them after your shower!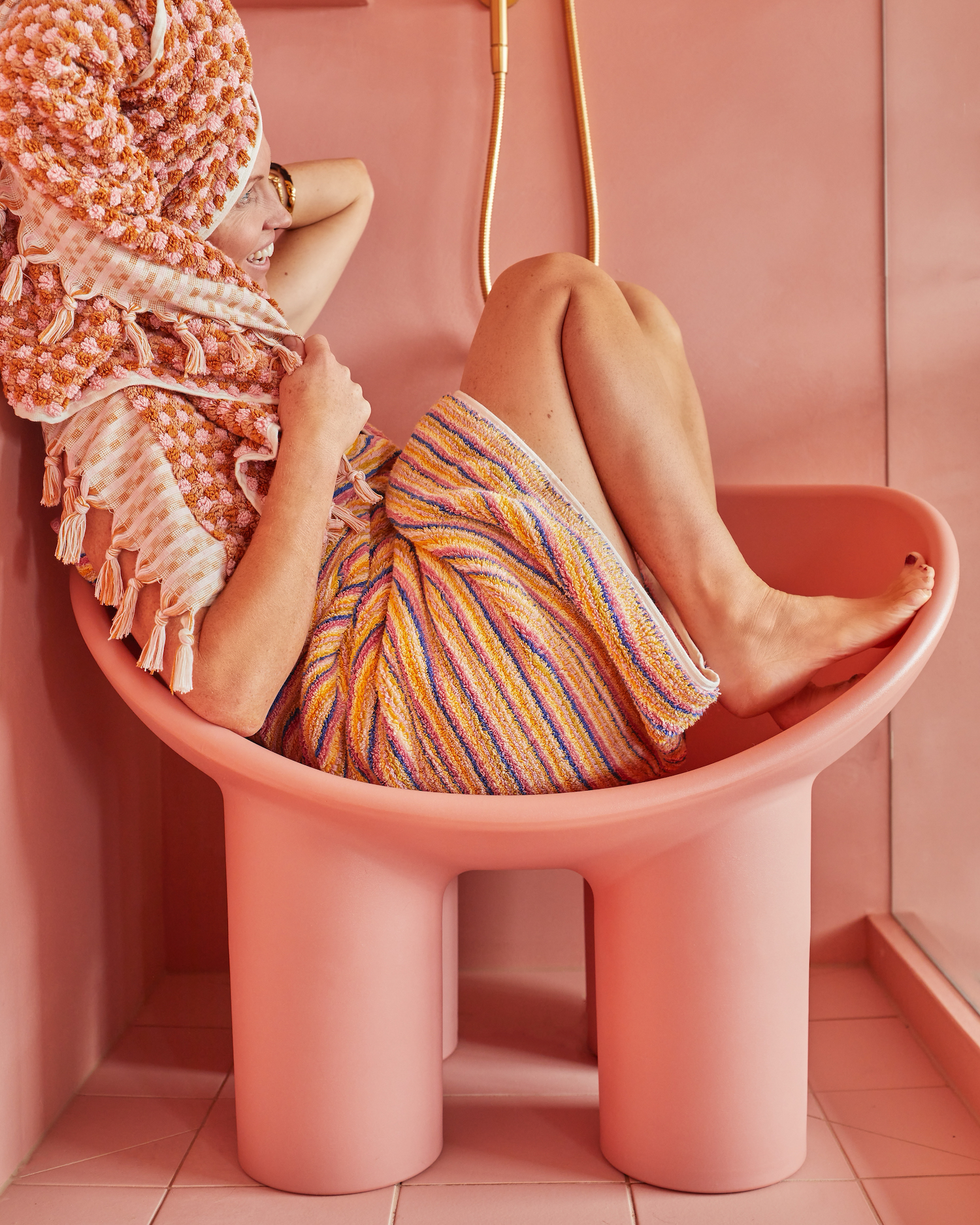 They will turn your showertime into a self care ritual.
With roots in traditional Roman practice of bathing,Turkish bath houses called hammams have set the standard for wellness and self care as they involve multiple steps to encourage both physical wellness and relaxation. It's probably not news to any of us that establishing routines is hugely beneficial to our mental health, but between getting dinner cooked, and putting the kids to bed we just run out of time. A three step bath routine may not be realistic, but a beautiful towel, a 10 minute relaxing playlist, and a soy wax candle may be just what you need introduce a bit of self love back into your night.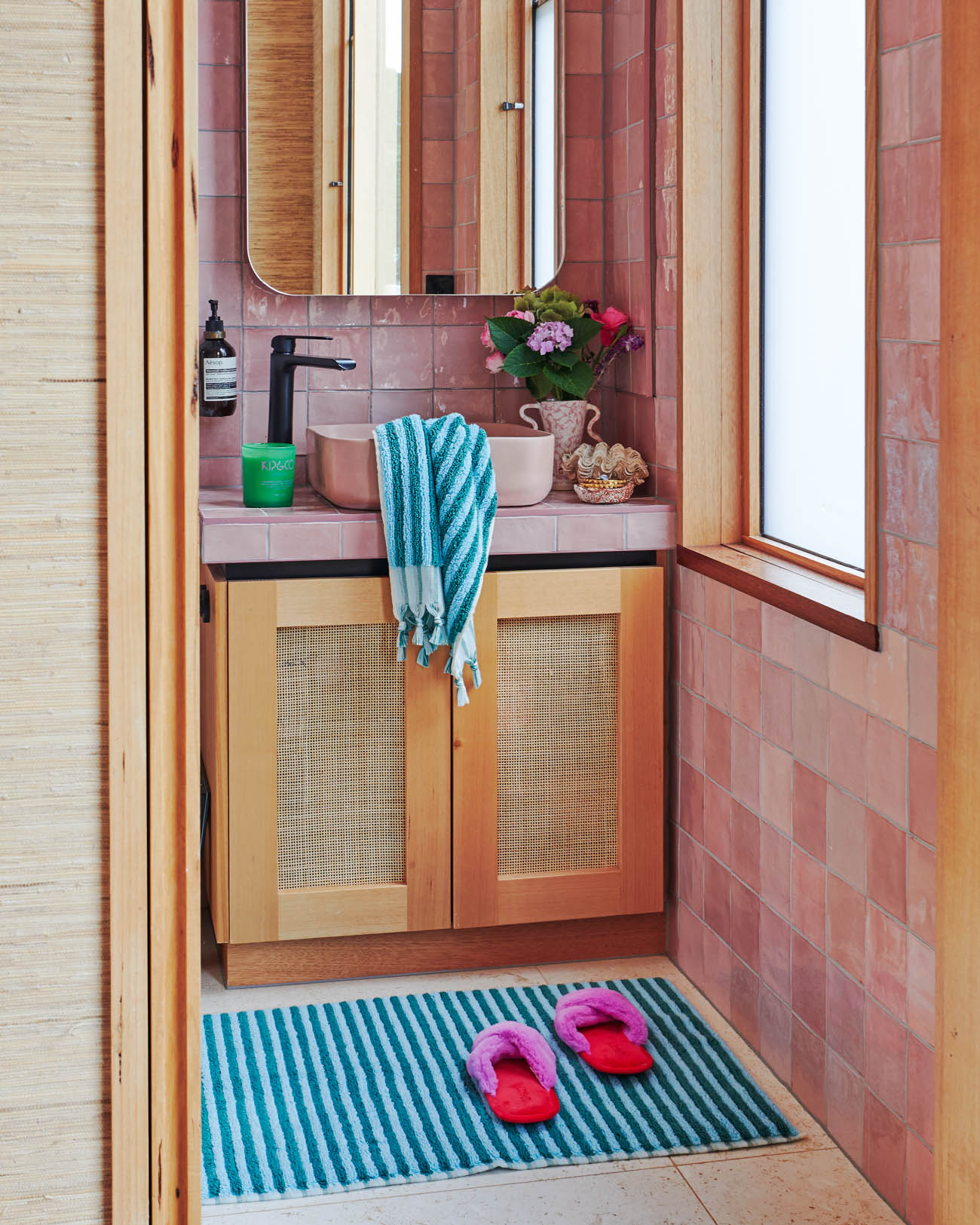 And they will elevate your space - complete the set with our Turkish towel trio.
So we've told you how luxurious, soft, absorbent, and huge our Turkish towels are, but did we mention how gorgeous they are? We love to style our bathrooms with Turkish towels as their vivid colours and lush texture add a brand new dimension to the space. For the full makeover go bold and complete the Turkish towel set with the matching bath mat, and hand towel.
The Turkish towel is the ultimate all rounder. They are as beautiful as they are functional. Soft, absorbent and versatile, the Turkish towel will serve you for years to come. They're unbeatable!