This week on the Home Life Series we pop in to visit the family home of art teacher and visual merchandiser, Sarah Auld @whatwouldsarahdo .
Living and breathing colour and creation, we chat with Sarah about her top tips for styling art, colour and texture into your home. Plus, get the lowdown on her go-to destination for sourcing local artworks and designs!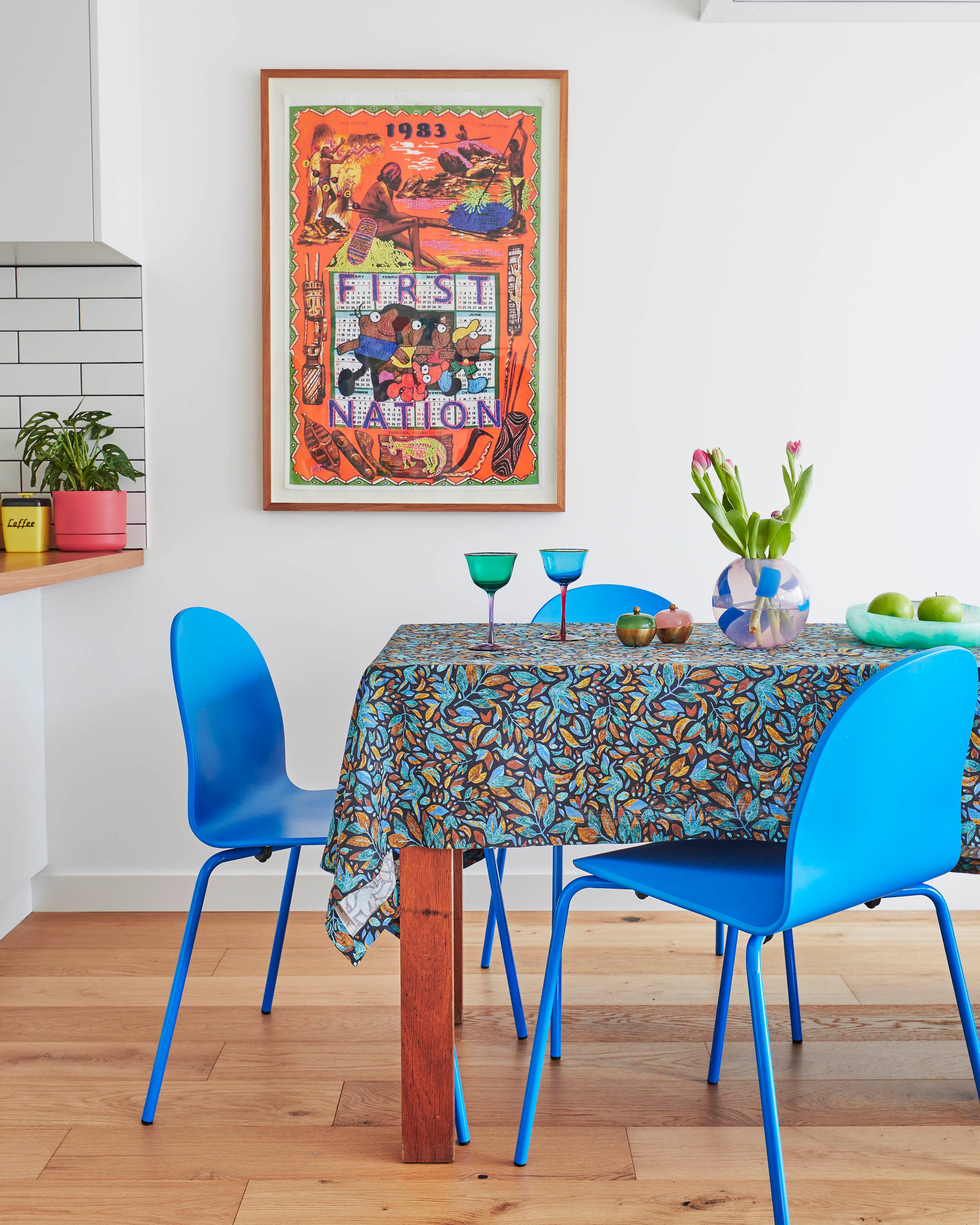 1. Hi Sarah, thanks so much for welcoming us inside your colour-filled home. Before we get into it, please tell us a little bit about yourself and who lives here with you!
Hey! I'm a Primary school art teacher, Visual Merchandiser at Pinky's and an avid runner! I live here with my little family - my husband Matt and two kids, Gus (9) and Minnie (5).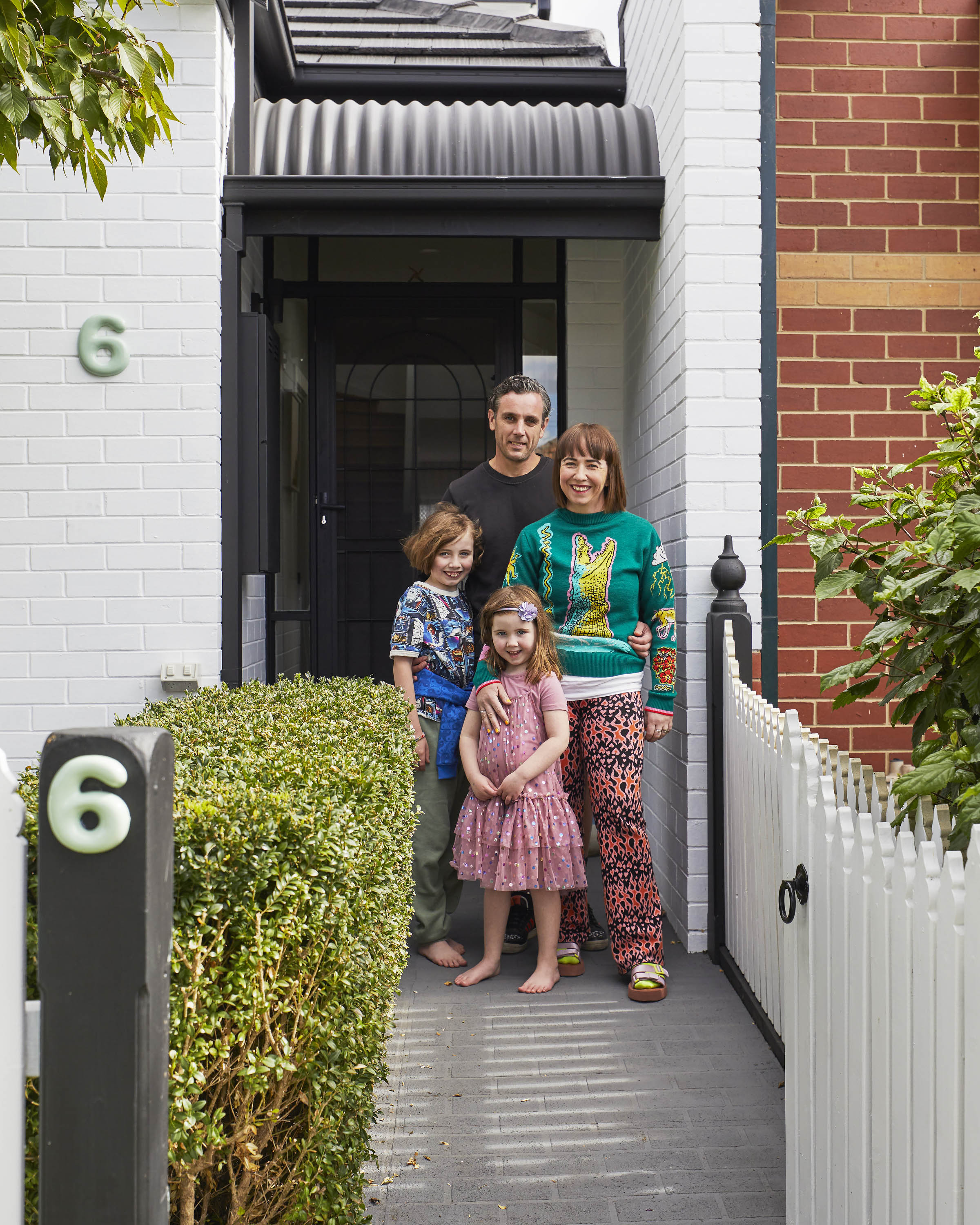 2. You are a huge lover of art as your house suggests, and also a Primary School art teacher, where did your love of art come from and what motivated you to take it up as a career?
Art has in one way or another been a part of who I am for as long as I can remember, but it was two amazing Visual Arts teachers in secondary school who encouraged me to pursue a career in the Arts.
However, to get where I am now was a very windy road! I began a Fine Arts degree at Monash, before completing several design courses at RMIT. I travelled before working in Visual Merchandising for a few years, until finally completing a teaching degree, majoring in Art. The motivation to combine an art practice and working with children was a bit of a no brainer! Kids have such a lack of fear to try new things without the worry of making mistakes in the art room.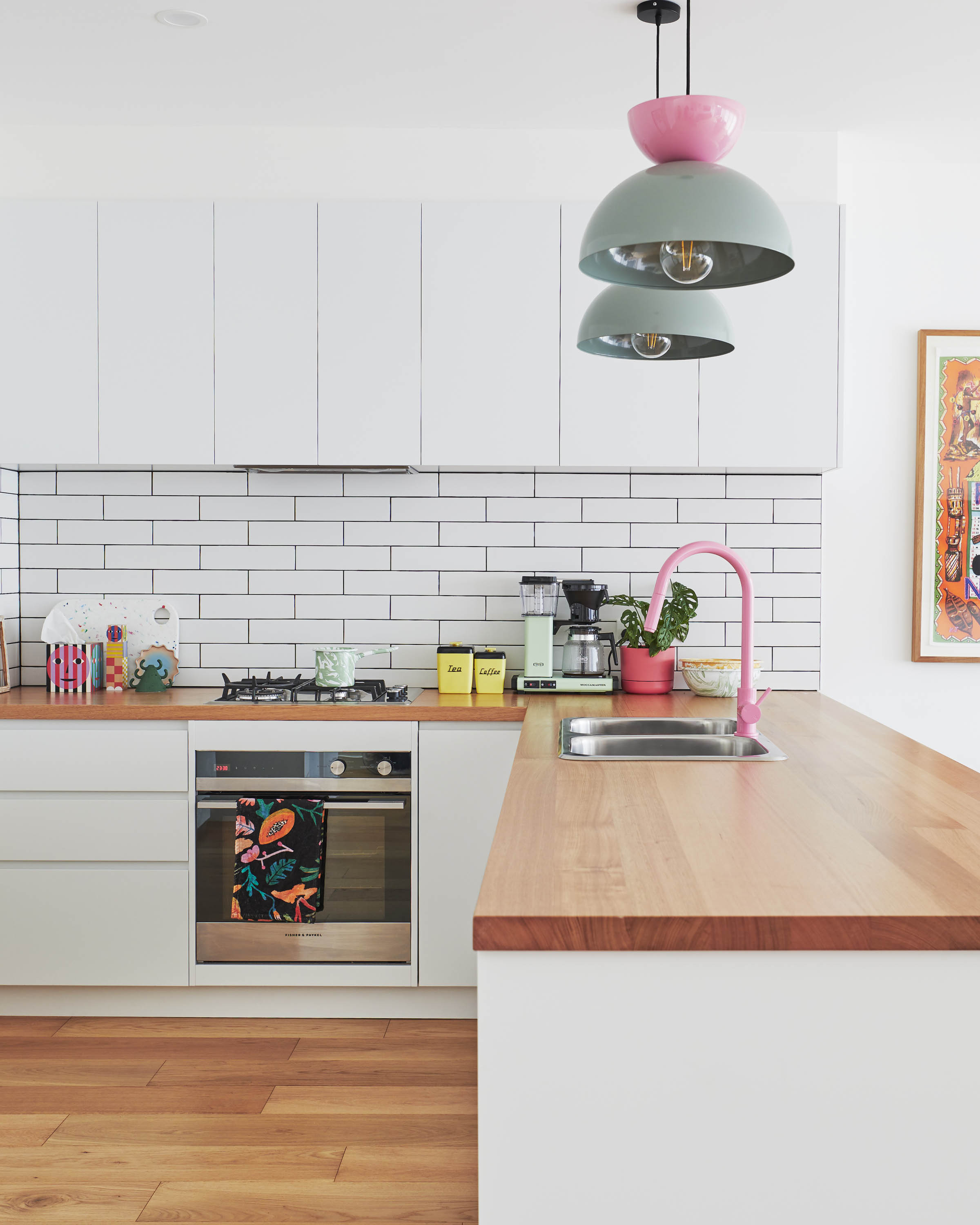 3. Creating art is not only fun, but also helps our little one's develop into who they are today. How important is it for kids to get behind the paintbrush at an early age?
So important! Art encompasses everything, but most importantly, there is a starting point for everyone and so many different mediums to experiment with.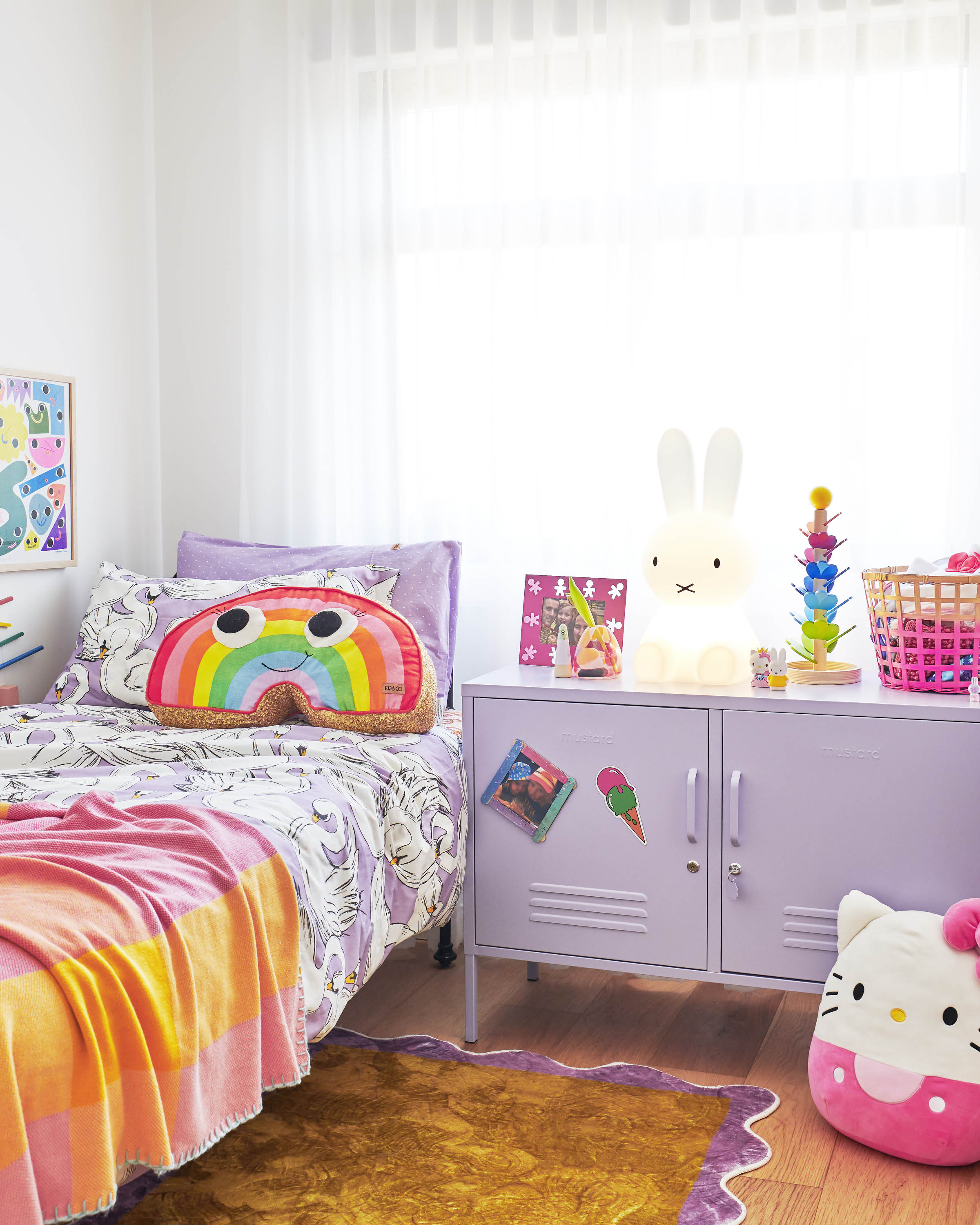 4. You have effortlessly nailed styling art, colour and texture into your family home. Do you have any tips for those wanting to introduce colour and art into their home but are unsure where to start?
I think it's important not to overthink it! We incorporated white walls throughout our home because we like all of our bits and pieces to speak for themselves. I think the most important thing is to love the pieces you bring into your home, don't incorporate them just because they are deemed 'on trend'.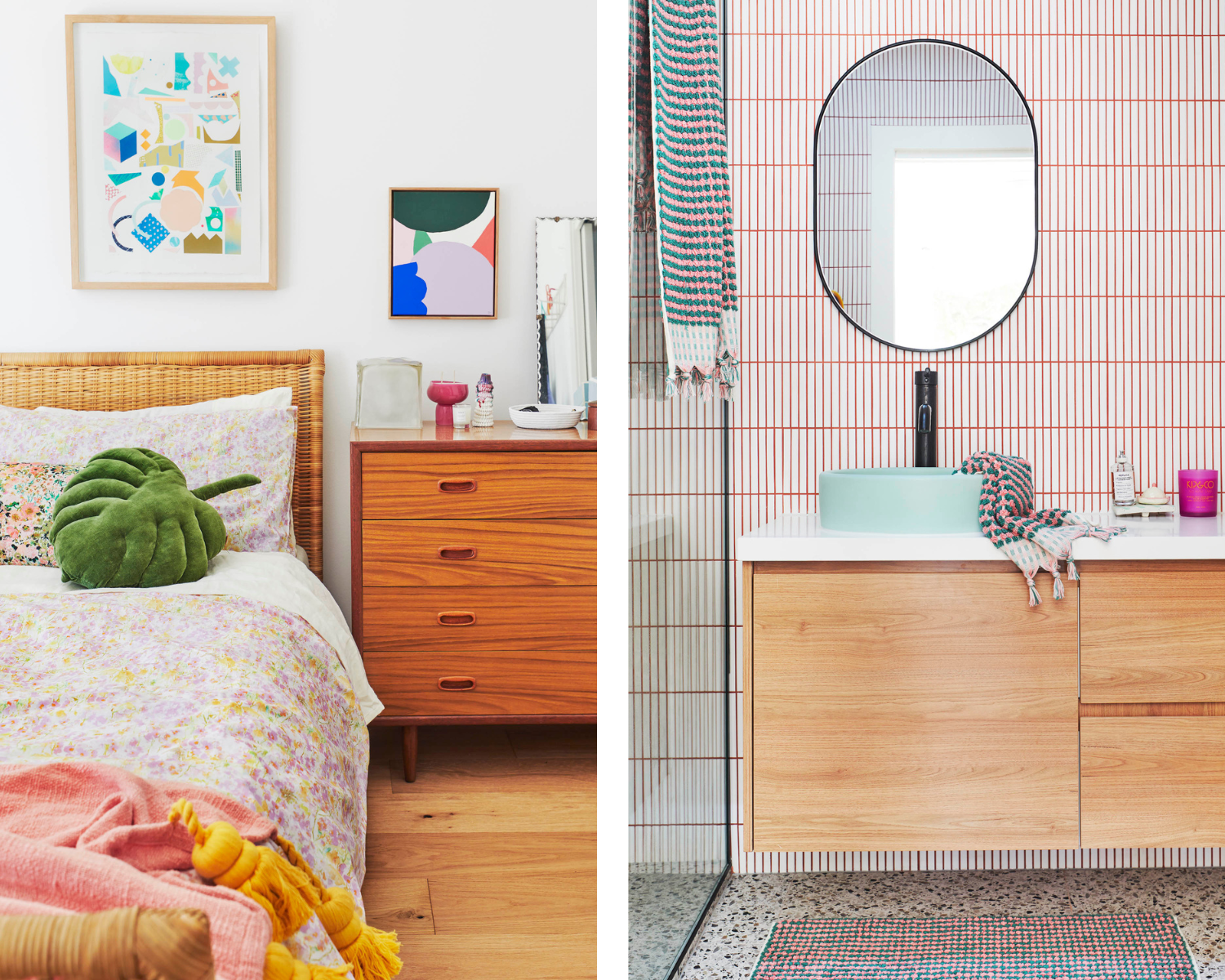 5. We are swooning over the Kip&Co x Ken Done collaboration seen in your son's room! What did you love about this special edition collaboration? P.s keep your eyes peeled for a new collection coming soon…
This collaboration bought me so much joy! I have been a fan of Ken Done's work since I was a kid in the 80's! I remember seeing his work on merchandise on a trip to Surfers Paradise as a kid and always wanting a doona cover, but instead had Laura Ashley! It's not only his work that I love, but his story. From where he started, to his rise and fall in popularity, to his daily practice still today. I love that this collaboration has introduced his work to another generation of fans - my son included!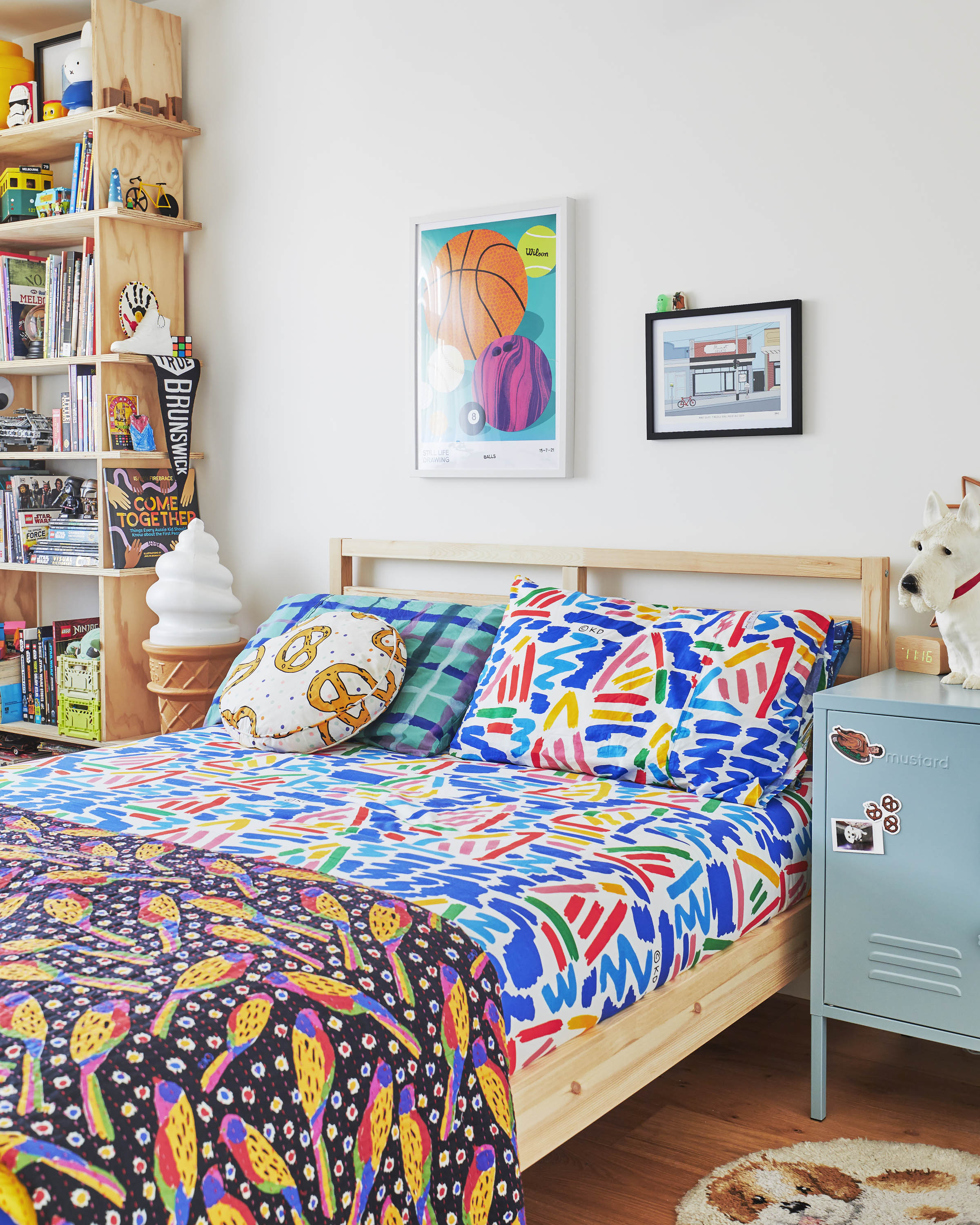 6. You've certainly got the eye for sourcing some epic local designs! What are some of your favourite finds and where can we get some ourselves?
I love supporting Australian designers and artists, Naarm/Melbourne based particularly. My work at Pinky's in Preston goes hand in hand with this. There is nothing from here that I wouldn't have in my home (in fact most items make their way home with me!) The owners Em & Beckie work tirelessly to source amazing local products that support so many independent creatives- it really is a treasure trove of design!