This week on the Home Life Series, Kip&Co take a road trip to central Victoria to visit the rural wonderland that is Ewing Farmhouse.

Dating back to 1862, the historic farmhouse is home to sign-illustrator Natalie and her three children - Wolfgang, Hugo, Beatrix and a whole crew of farmhouse friends.

The history of the property and the incredible landscape is what attracted the big move in 2015 when Natalie and her family relocated from Perth. Describing the property as a 'complete ruin' when they first moved in, the last decade has been spent lovingly restoring the farmhouse and reinstating its historic charm.

In today's blog we chat with Natalie about the renovation process and get a mini history lesson about this beautiful property.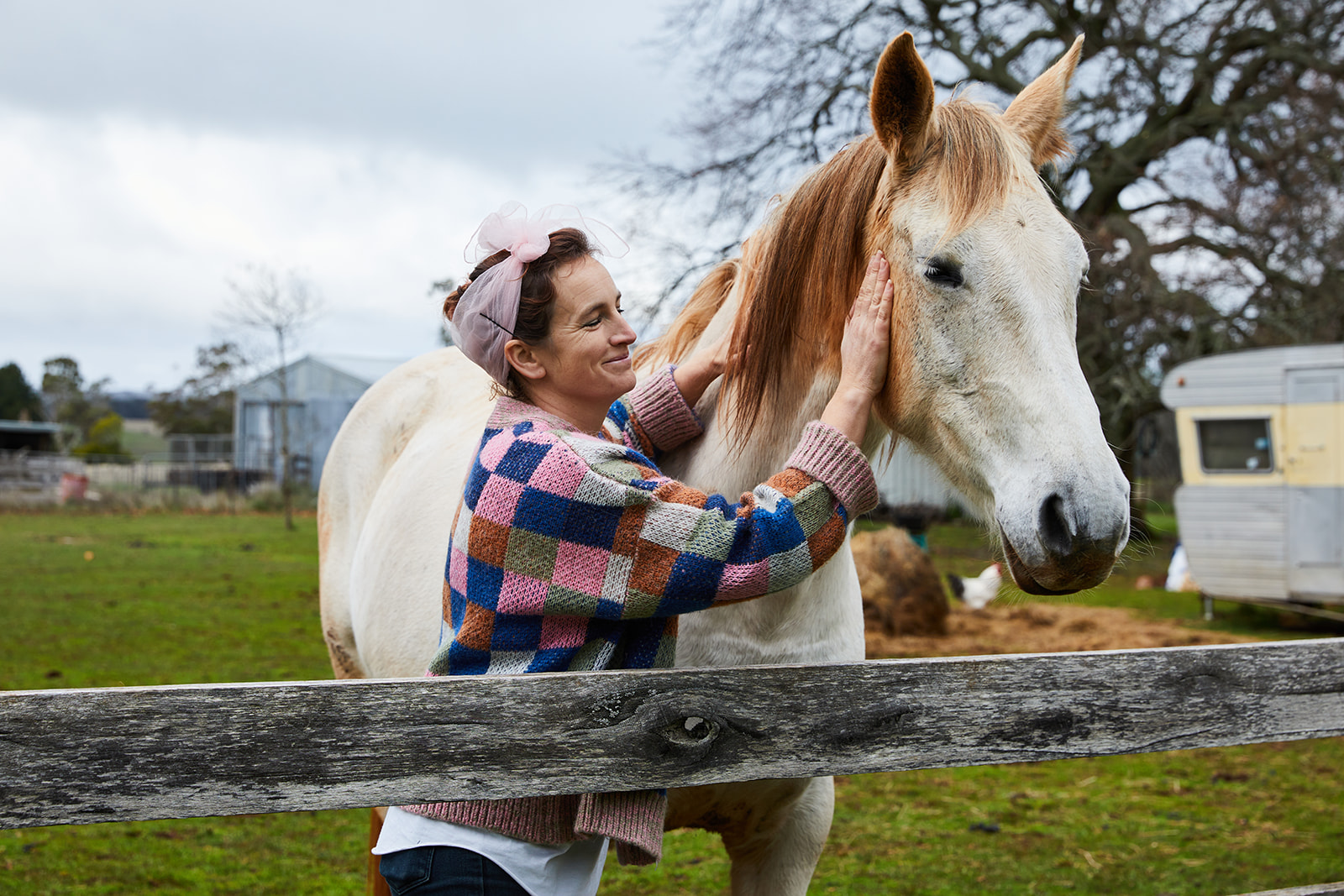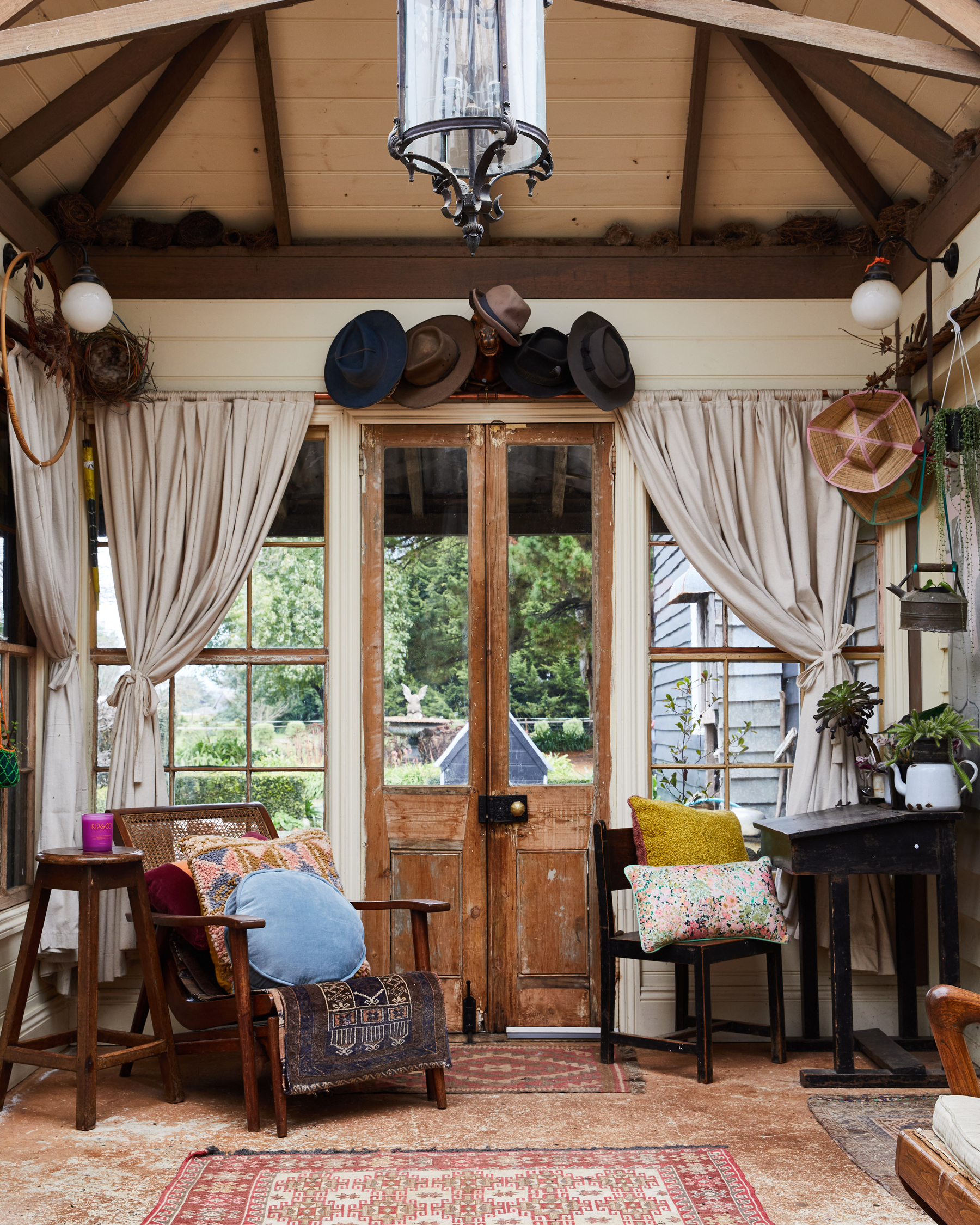 1. Hi Nat! Thank you so much for welcoming us inside your beautiful Macedon Ranges home. Tell us a little bit about yourself and who lives here with you (including your furry friends!).
I'm an almost 40 artist and sign illustrator, single mumma of 3 children; Wolfgang (12) Hugo (9) and Beatrix (5) and I love collecting, gardening and animals. We have Fly the horse, Ella Fitzgerald the sheep, Peggy the dog, Fizzgig and Peanut the cats, Yves the peachick, and way too many roosters and chickens. And some weird fish. Thankfully we also have a lot of voluntary native wildlife that visit our 3 acres, and our roof spaces (thanks bats).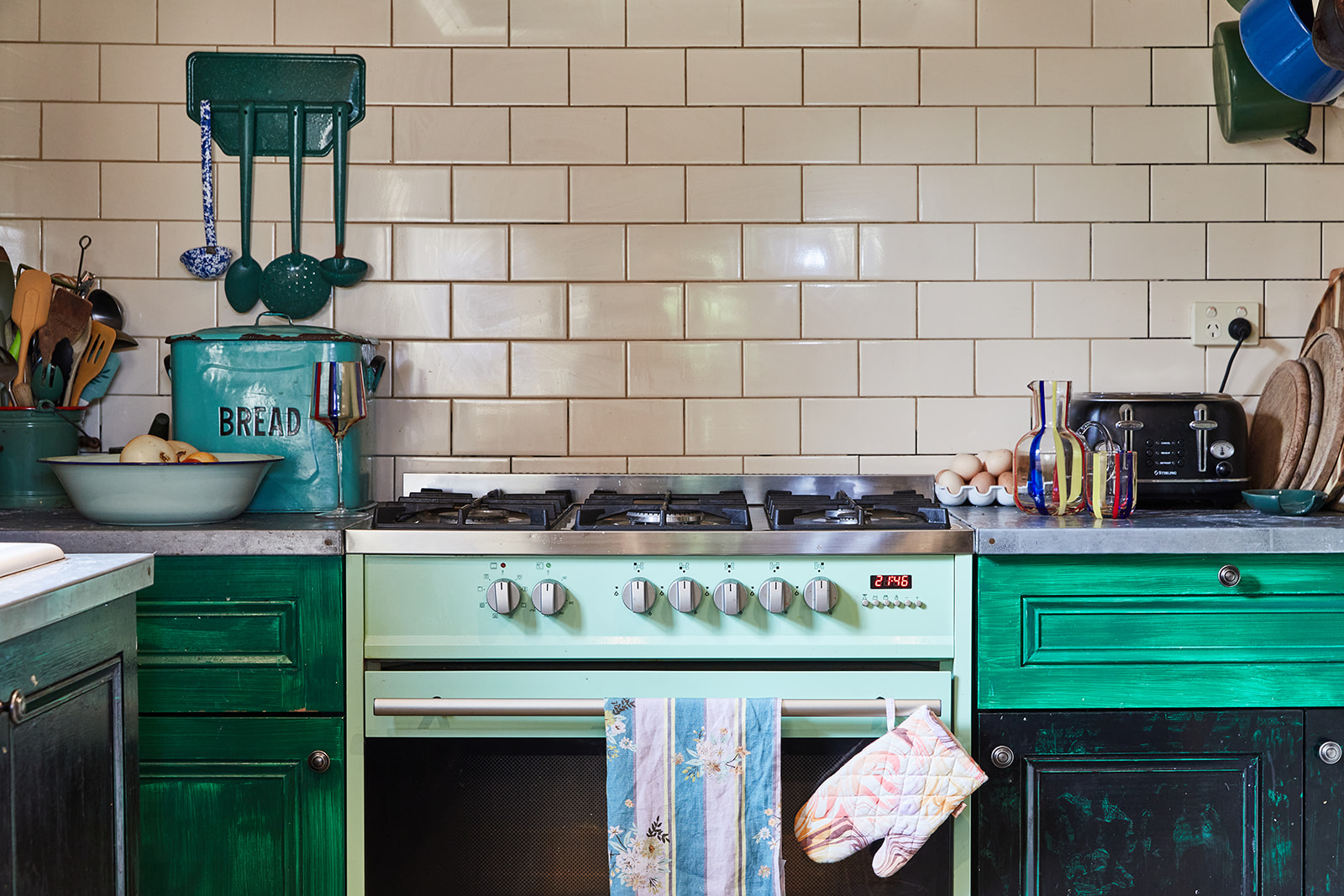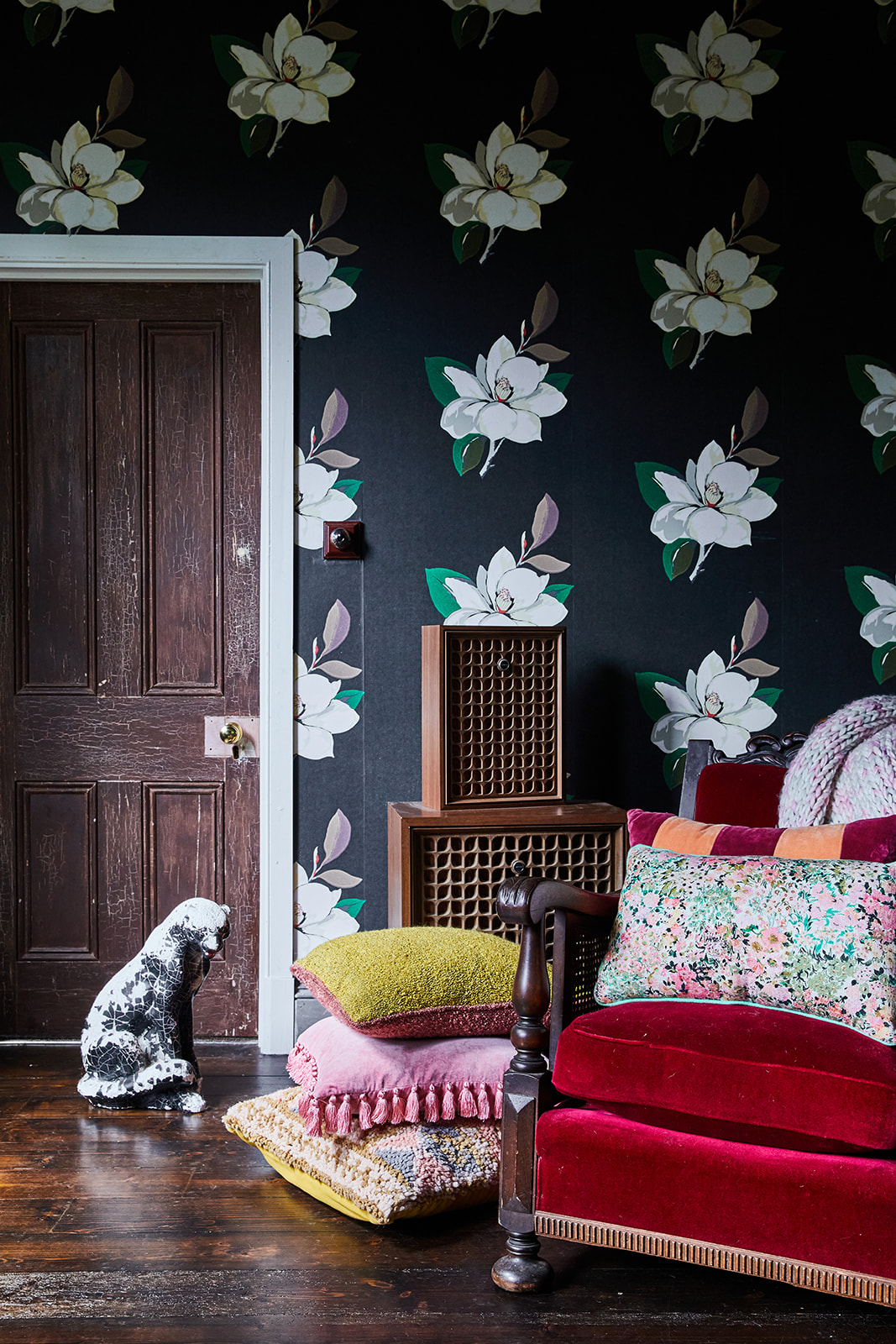 2. What has your creative journey been like to date? Did you always know you wanted to pursue a career as an artist, specifically in sign writing?
I studied Fine Art at uni straight out of school, and did cultural studies too, but quickly became caught up in a hospitality career while keeping one foot in the arts at all times. I think that's why bed&breakfast hosting has always been a passion for me in this house.
I love being able to straddle both my specialties. The little bar I built in Perth back in 09 had 8 chalkboards that I drew afresh daily, so I had to become good at it! After becoming a parent I decided to pursue more chalk drawing work, and made it my primary small business after moving to regional Vic. The transition to painting murals has been very natural with my background and I am really enjoying doing more of those, but love the variety of mediums/subjects/locations and clients that my work week can employ in any given week.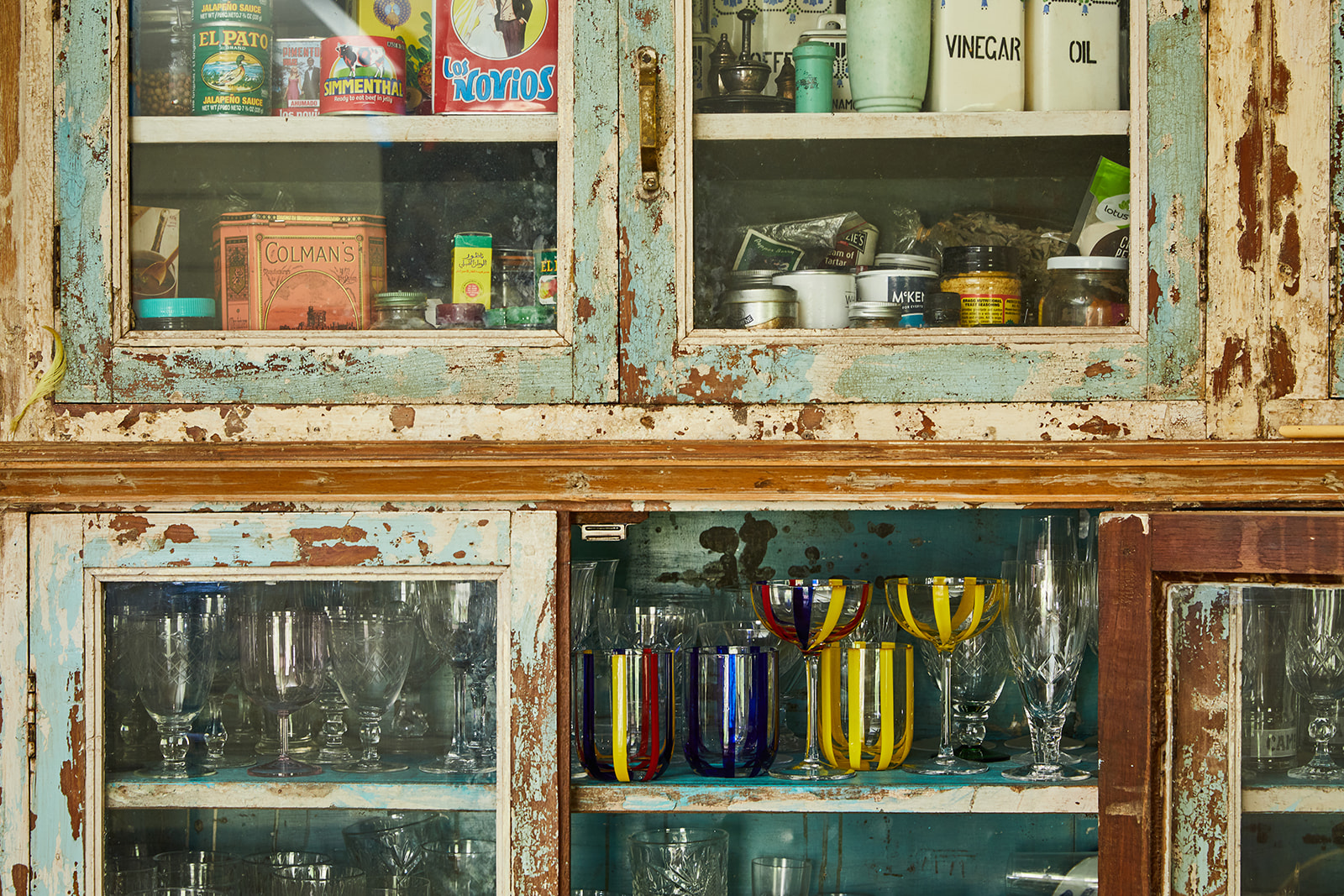 3. Let's talk about your incredible family home, also known as Ewing Farm. What can you tell us about the history of this place and how did you score such an epic spot?
It's so very special. You know I've never felt like it's mine necessarily, just that I'm a custodian whose job is to preserve it, share it and touch every corner to keep it alive.
The first section was built in 1862 by Mr Ewing who was the civil engineer that built the road to Daylesford, but he quickly fell in love with this special Dja Dja Wurrung land and built another house right up next to his cottage and sent for the family by 1870. The conservatory now joins those parts, and the schoolhouse building together. The kids dad Nils, and I were looking for an old house with land for a great garden ANYWHERE in Australia and when we found this is was a no brainer. It was almost a complete ruin when we took it on so the last decade has been non stop resto.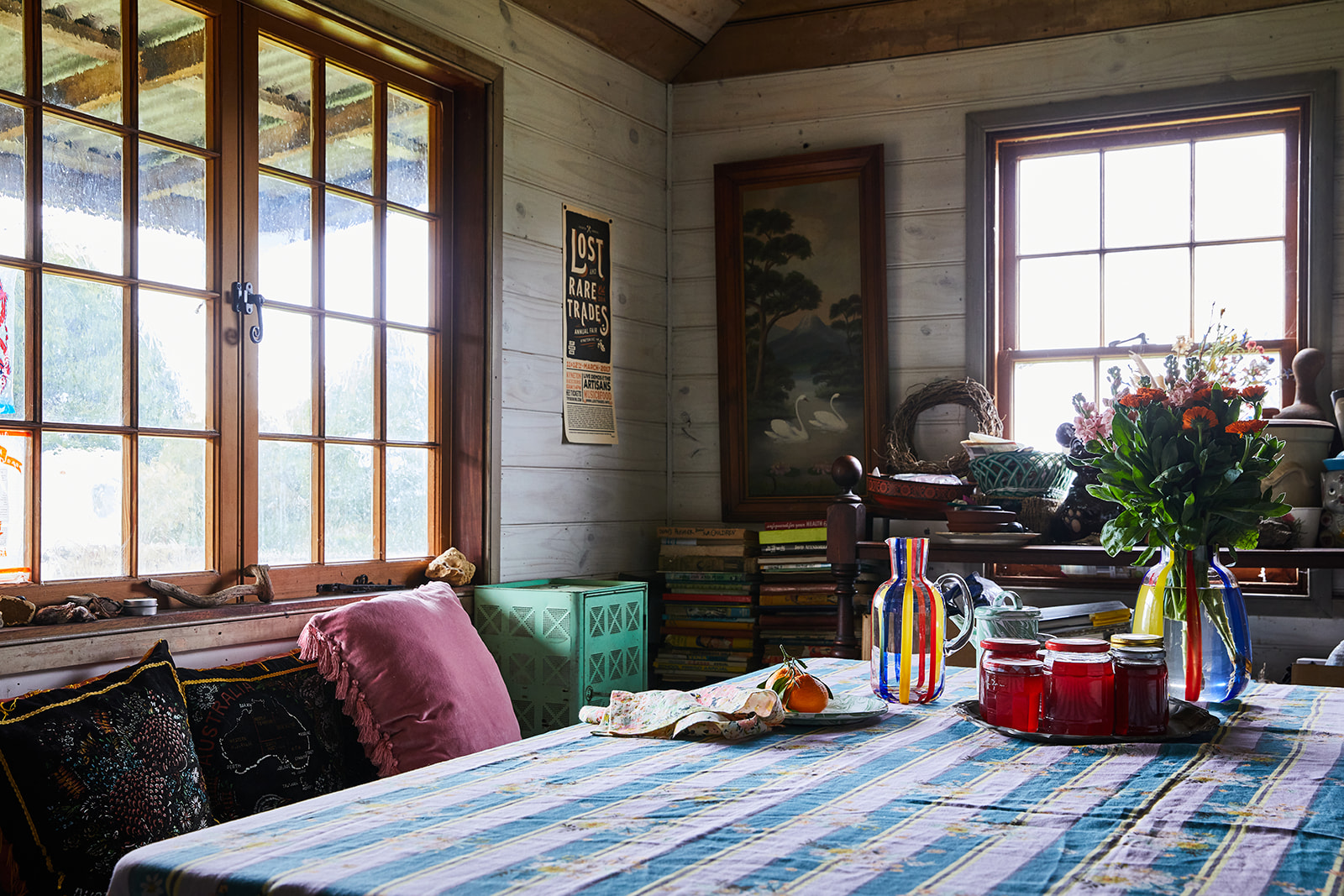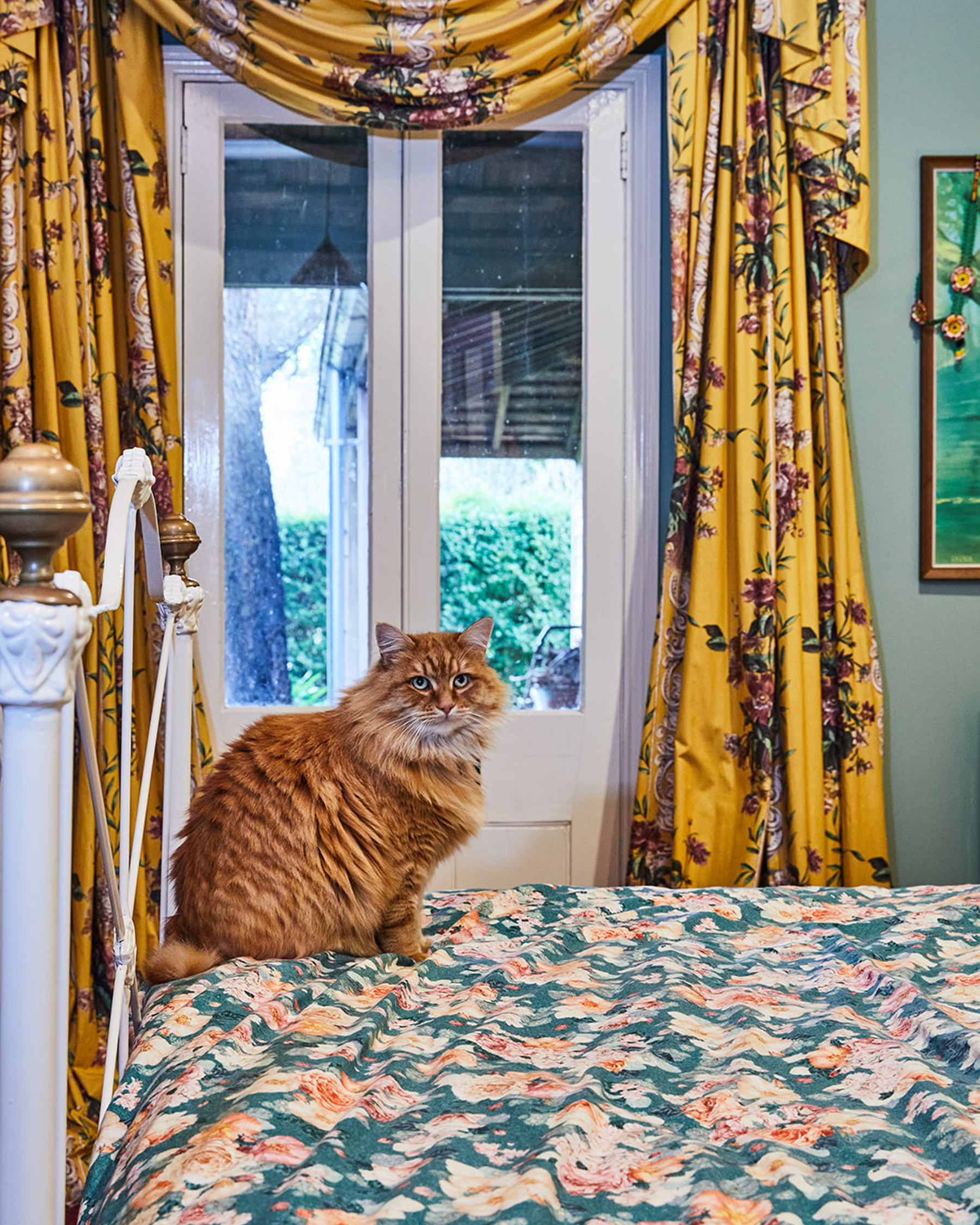 4. You've done an amazing job at maintaining the farmhouses' antiquity and historic charm through your styling and decor. How would you describe your personal interiors style and where do you draw inspiration from?
I form sentimental attachment to objects WAY too easily, so my pockets and bags are always filled with artifacts, natural wonder and op shop scores. I also like batshit art and like to laugh at nonsensical curation, so I'm always trying to hone the positioning of all the things on every horizontal and vertical space in the whole house. I'm not going to say the word 'cluttered'….but you know.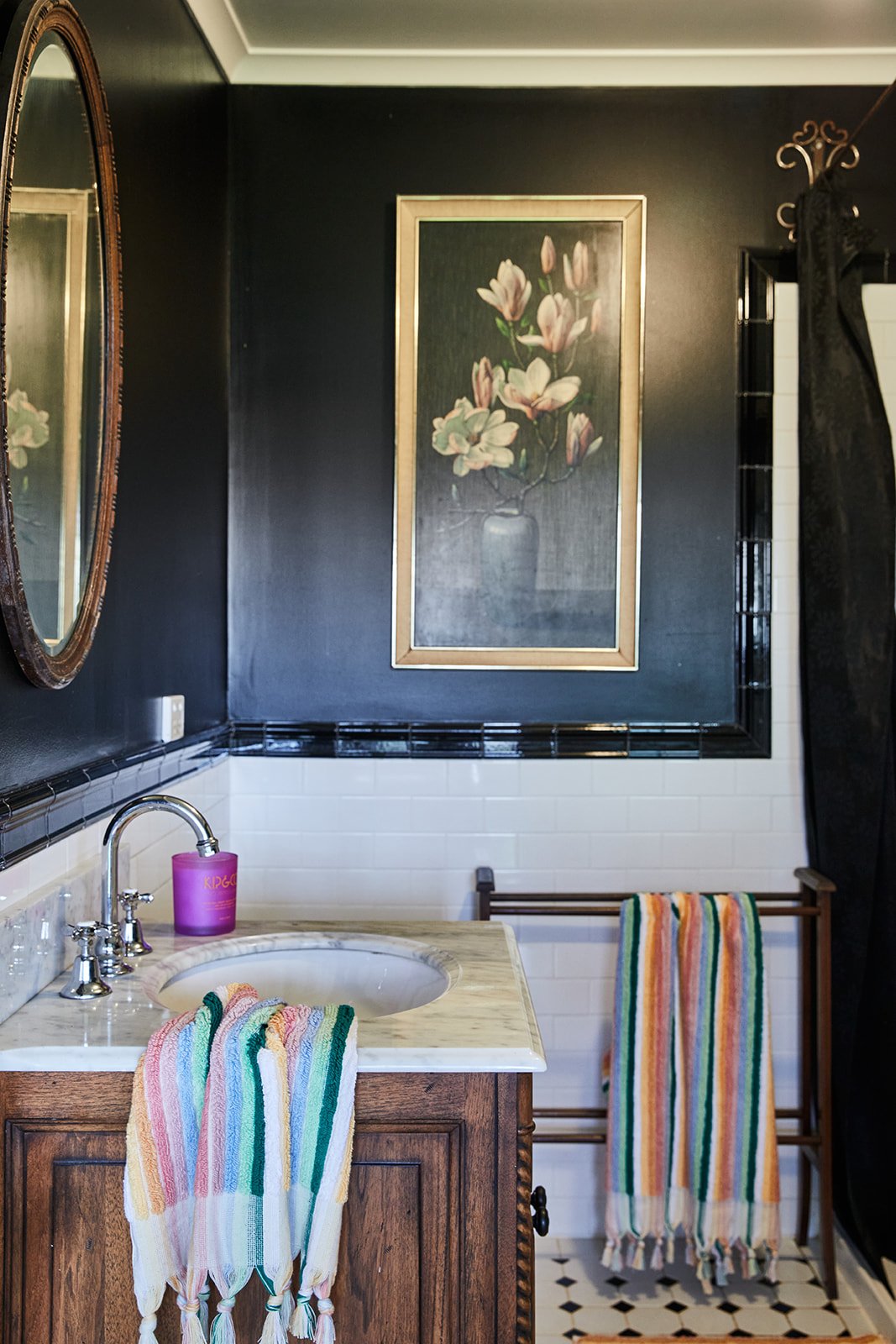 5. Your creative home studio overlooks the gorgeous green paddock where your chickens, sheep and beautiful horse roam. What is it about farm life that keeps you grounded and motivated?
Living in the cool country with three acres of land, a roadside stall, three young children, a high maintenance seven bedroom house, two small businesses, volunteer positions at the local hall AND school is no joke, so it's honestly just organising the to do list into logistical order and never ever sitting down! I naturally love to keep moving so I genuinely love my life, and I do feel proud of all that I can get done.
My breaks come in the form of long drives to pretty spots where I can jump in a body of water and float for a second, depending on what season we're talking.