You can make friends with salad, as we find out in today's blog with My Foodie Baby! Founder, Natalie gives us the lowdown on how to make getting your 5+ a day fun, and hot tips on sneaking those greens into lunchtime snacks.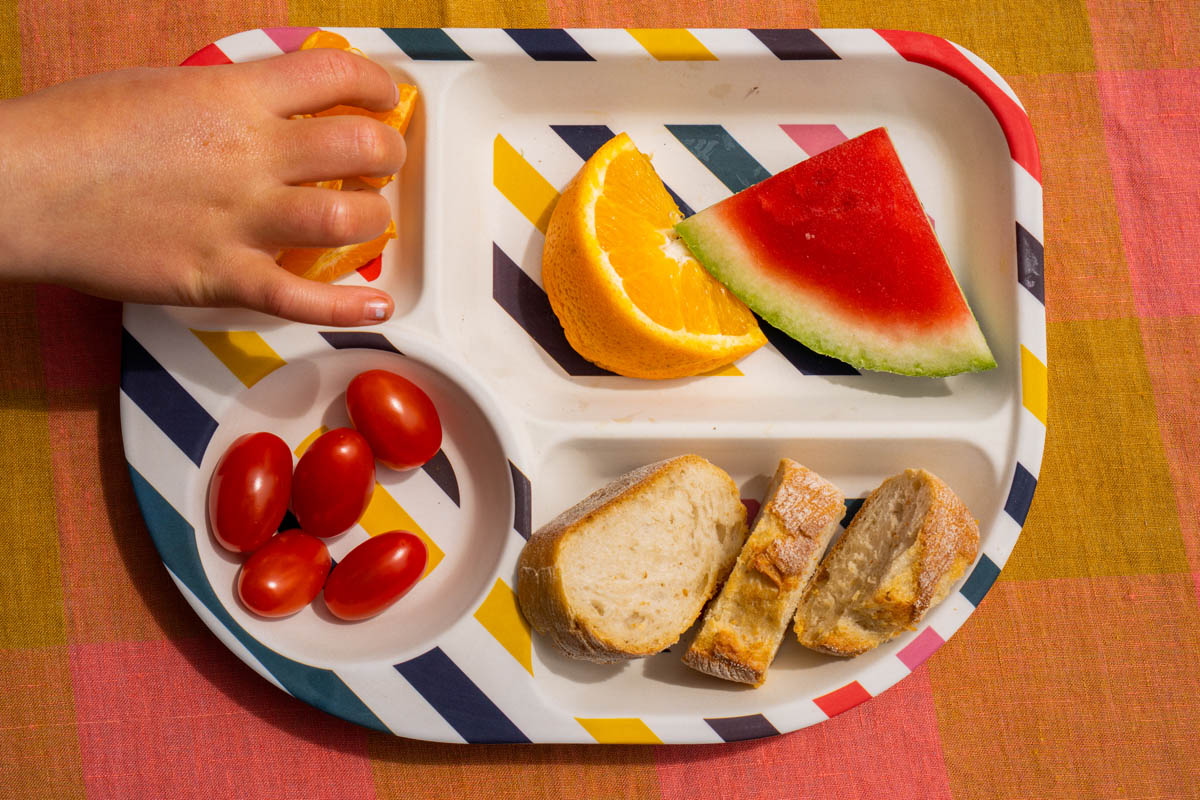 Tell us a little about you, and how My Foodie Baby all started?
I'm Natalie, the food loving Mummy behind My Foodie Baby. My Instagram account is a place where I love to share my favourite family recipes and meal ideas. When my daughter, Giovanna started weaning, I was determined to set her off on the right foot and foster a positive relationship with food. I wanted her to explore the joys of eating and discovering new flavours so I began creating little dishes of food for her to enjoy. My Foodie Baby was born!

I share simple, tasty recipes that the family can prepare and enjoy eating together. My aim is to support parents in encouraging their children to understand the nourishing benefits of good food, as well as making mealtimes enjoyable.
The recipes featured, range from nutritious breakfast ideas to tasty lunches, simple and delicious evening meals and plenty of fun & healthy snack options too.

How do you make healthy food fun?
My 5 tips/ideas for making healthy food fun:
Get your little ones involved in the kitchen

. Set up simple tasks like mashing the banana for pancakes or transferring the veggies to a salad bowl. They'll soon be sneaking a bite.

Think about presentation

. Kids love their food when it's presented on an animal shaped plate or brightly coloured bowl. Fun plates = fun food.

Add a dip

. Serve food in a way that little ones can pick up and dip; chicken goujons & relish or veggie batons and hummus. Kids love to dip.

Make a face

. Place the food on the plate in the shape of a face, (think sausage mouth, cucumber nose, tomato eyes). Get creative!

Change the scene

. My kids love it when I pop their sandwiches in a lunchbox and enjoy a picnic. You don't have to go far, even a picnic in the garden is fun.


For kids that don't like veggies, how do you get them to eat healthy?
I'm a huge lover of hidden veg recipes for the kiddies and I find ways to sneak in some extra veggies to lots of my recipes from cookies to pasta sauces.
If you have a little veggie detective who can pick out even the tiniest of veggies from their plate, then try grating them into recipes or blending up your sauces – your little ones will never know you've sneaked in some extra goodness.
What's one of your top tips for parents who are time poor and on a budget?
On the days you do have time to cook a meal – double your portions and make extra!! That way you can serve it for lunch the next day or pop it in the freezer for another day.
What's your go-to snack, and what do you love to make?
Our go-to snack is dips with crudités. It's super easy to make your own dips such as guacamole, white bean, or hummus and simple enough for the kiddies to help too. Kids of every age will love dipping a crunchy carrot or warm pitta into a fresh homemade dip and it counts towards your 5-a-day!

MY FOODIE BABY PANCAKE BANANAS RECIPE
YOU NEED:
Bananas - 1 banana makes 8
Pancake mix - 1 small bowl
Butter - for frying
Sugar or Honey (optional)
Chocolate sauce - for dipping.
For my pancake mix I crack 1 egg and add equal measures of milk & flour.
MAKE IT:
1. Peel the banana and cut it in half.
2. Take one half and slice it lengthways. Then slice each piece lengthways again.
3. Repeat for the other half of the banana so that you have 8 x finger size pieces of banana.
4. Add the banana pieces to your bowl of pancake mix, ensure each one is covered completely with the mix.
5. Warm a tiny bit of butter (or veg oil) in a pan.
6. Remove the banana pieces (trying not to lose too much batter) and add to the pan.
7. Cook for 5-6 mins until golden. Use a tong to turn them after a few mins to cook on each side.
8. Sprinkle with sugar or honey and serve with a chocolate dip.
⏰ 10 mins.
🍌 Makes 8 dippers.
👶 Remember to adjust recipe for young babies. (No honey under 1).
My Foodie Baby's Pancake Banana recipe:
https://myfoodiebaby.wixsite.com/myfoodiebaby/post/pancake-bananas

For more fun recipes, visit My Foodie Baby or check out @my_foodie_baby on instagram.