There's a bit more to choosing the best booties for your bub than you might think. Somewhere over the rainbow there's a land overflowing with missing booties, broken booties, and polyester booties. You might not know what to look for until your beloved baby boots have already begun to disappoint. We're here to help before they disappear from your little one's feet.
So, here's what to look out for when buying the best baby booties.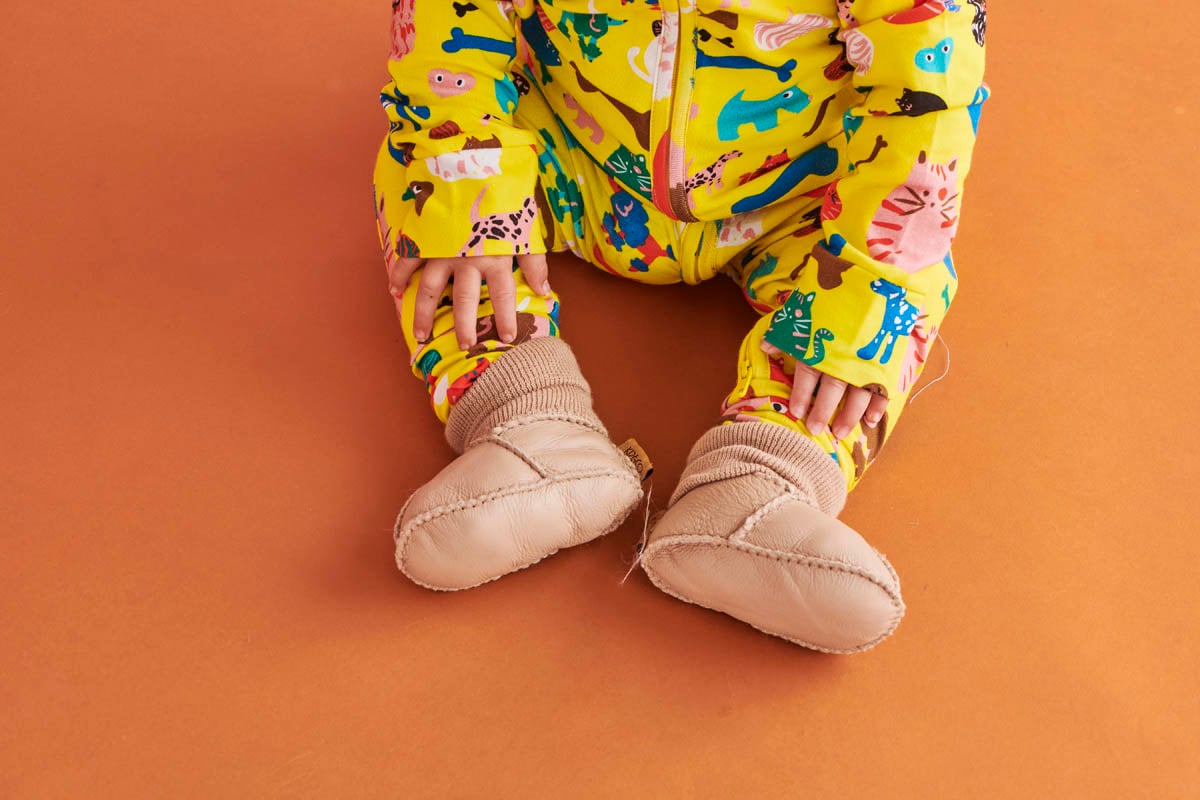 Strong Cotton Socks
If you don't want your baby booties to end up in the land of lost soles (see what I did there?), a strong sock around the ankle is a priority. Our stretchy but firm ribbed cotton sock is comfortable around bub's legs but stops your bootie from going anywhere. Cotton is a must - it's a natural fibre, and a whole lot more comfortable than your standard polyester elastic.
The Cute Factor in Baby Booties
It has to be said - a cute and well loved baby bootie will get a place in the memento box. Kip&Co baby booties are available in a rainbow of colours. From soft grey, to tarzan leopard, your bub is set. These baby booties also make the perfect new baby gift!
Natural Fibres Inside and Out on Baby Booties
A wool lined baby bootie is essential for the warmth and comfort of bub. Our Kip&Co baby booties are lined with 100% Australian wool that provides ultimate heat regulation by keeping the heat in, and wicking any excess moisture out. Australian wool is both soft and durable to withstand any of bub's stomping and stumbling. But it's not just what's on the inside that counts.
A leather exterior will keep your baby booties in great nick through adventures in all terrains. Whether it's tumbling through the mud, or stepping in the cat's water bowl, a leather baby bootie can be wiped clean with a damp cloth.