Silk is such a luxurious fabric and Kip&Co's Glow Getter silk pillowcases come in stunning prints. But beyond their beautiful look and feel, there's other benefits to having silk close to your face when you sleep.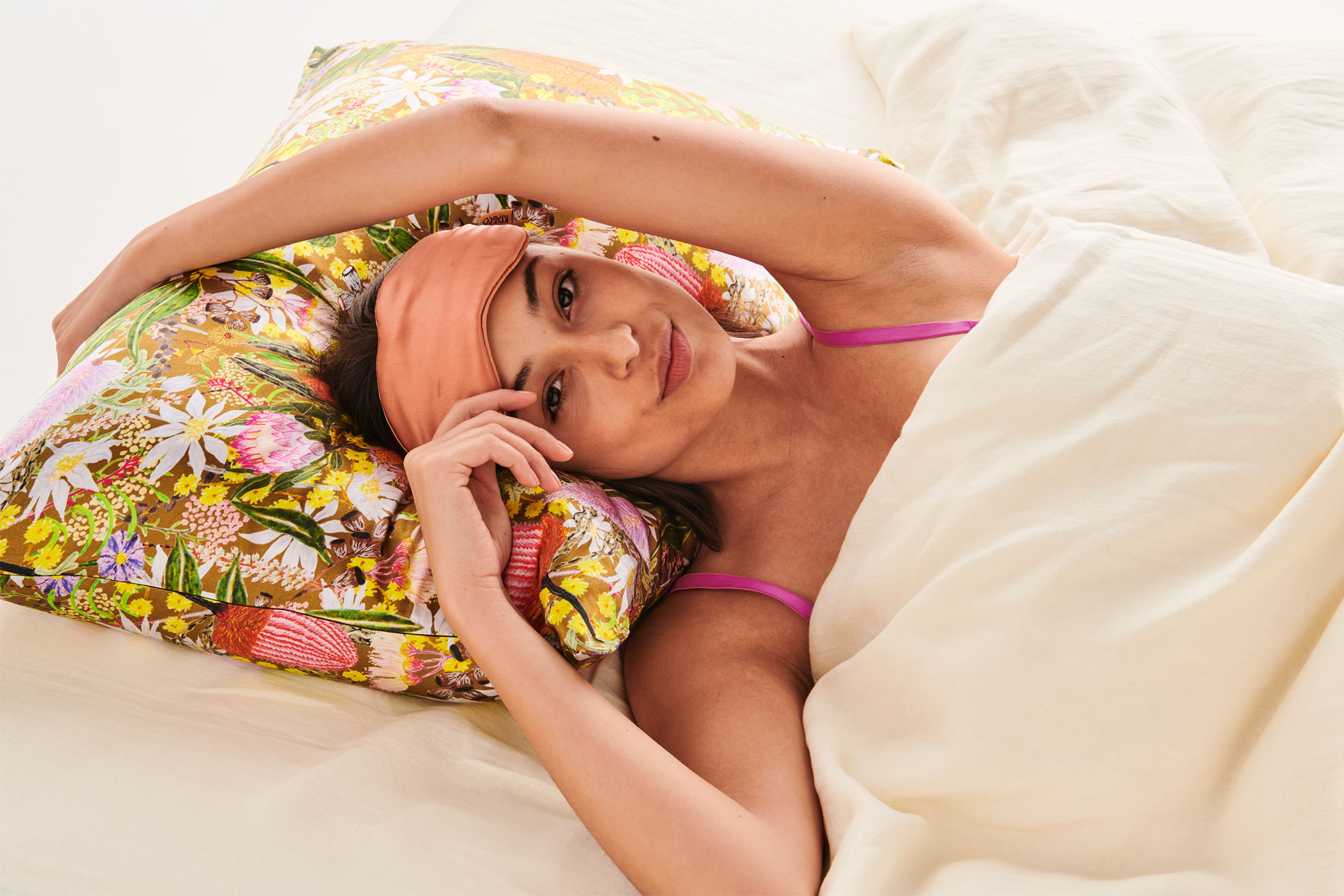 1. Wake up with smoother skin
Sleeping with our Glow Getter silk pillowcase is like having a hundred tiny masseuses massaging your face - yup, you'll be supporting smooth skin while you get some well earned shut eye. You'll have less face creases - and better hydrated skin, as silk pillowcases absorb less moisture than cotton pillowcases.
2. Let your beauty products do their work
Because silk doesn't absorb moisture like other fabrics, all your fancy serums and night creams will actually stay on your skin where you want them. This is more important than ever in winter months when our skin is in a brutal battle with dryness.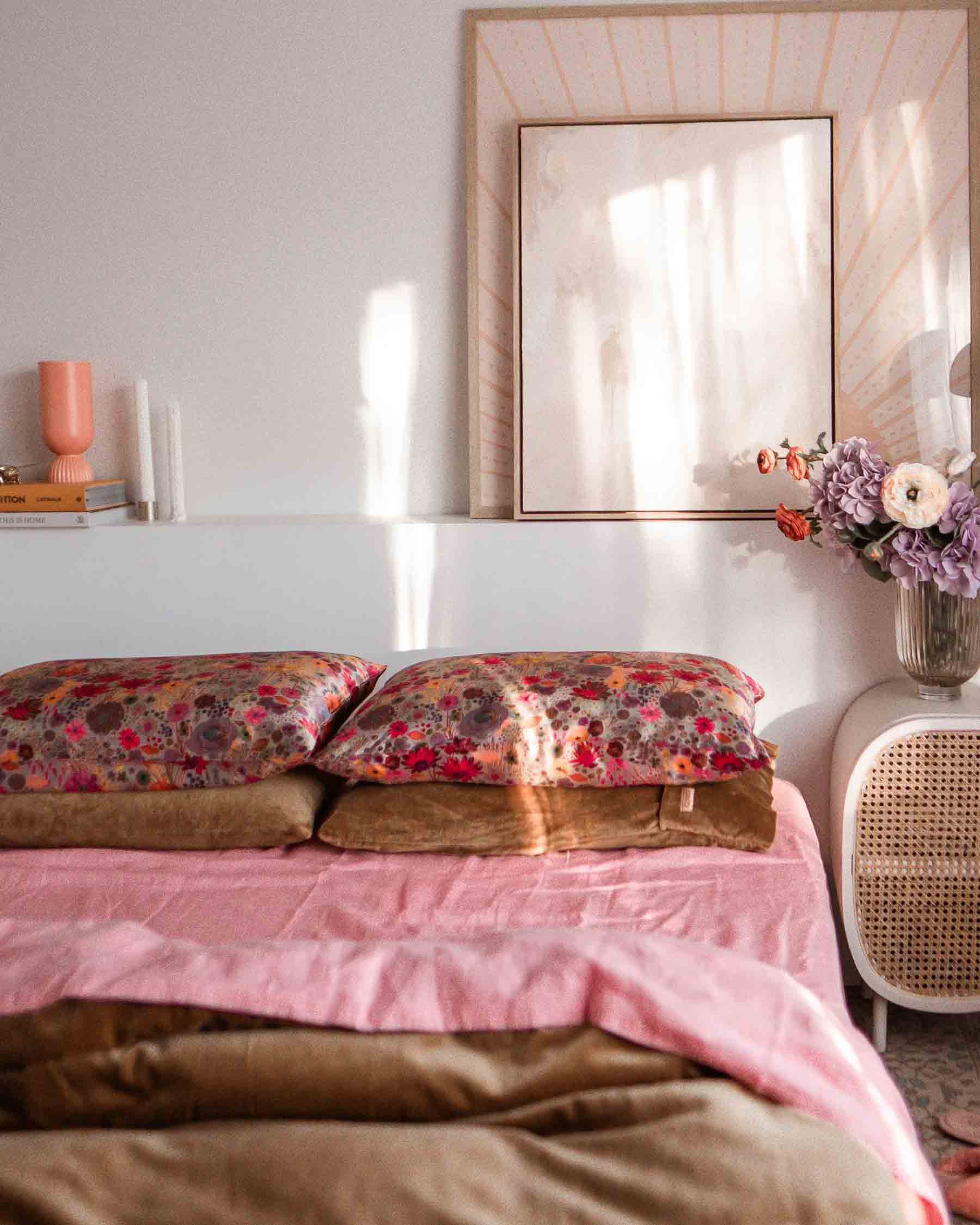 3. Cut back on the bed head
It's not just your gorgeous face that will thank you! Silk pillowcases also minimise friction and hair frizz, so you can keep the drama dialled down to low on your wild woman bed hair. If you have textured or curly hair, silk pillowcases will be your best friend.
4. Keep your cool
Silk is a natural fibre with temperature regulating properties to help deliver a comfortable night's sleep all year round. Silk acts as a permeable layer between your skin and its surroundings, helping you to either warm up or cool down. So silk pillowcases can help with hot flushes in menopausal women, or for anyone else who runs hot when they sleep.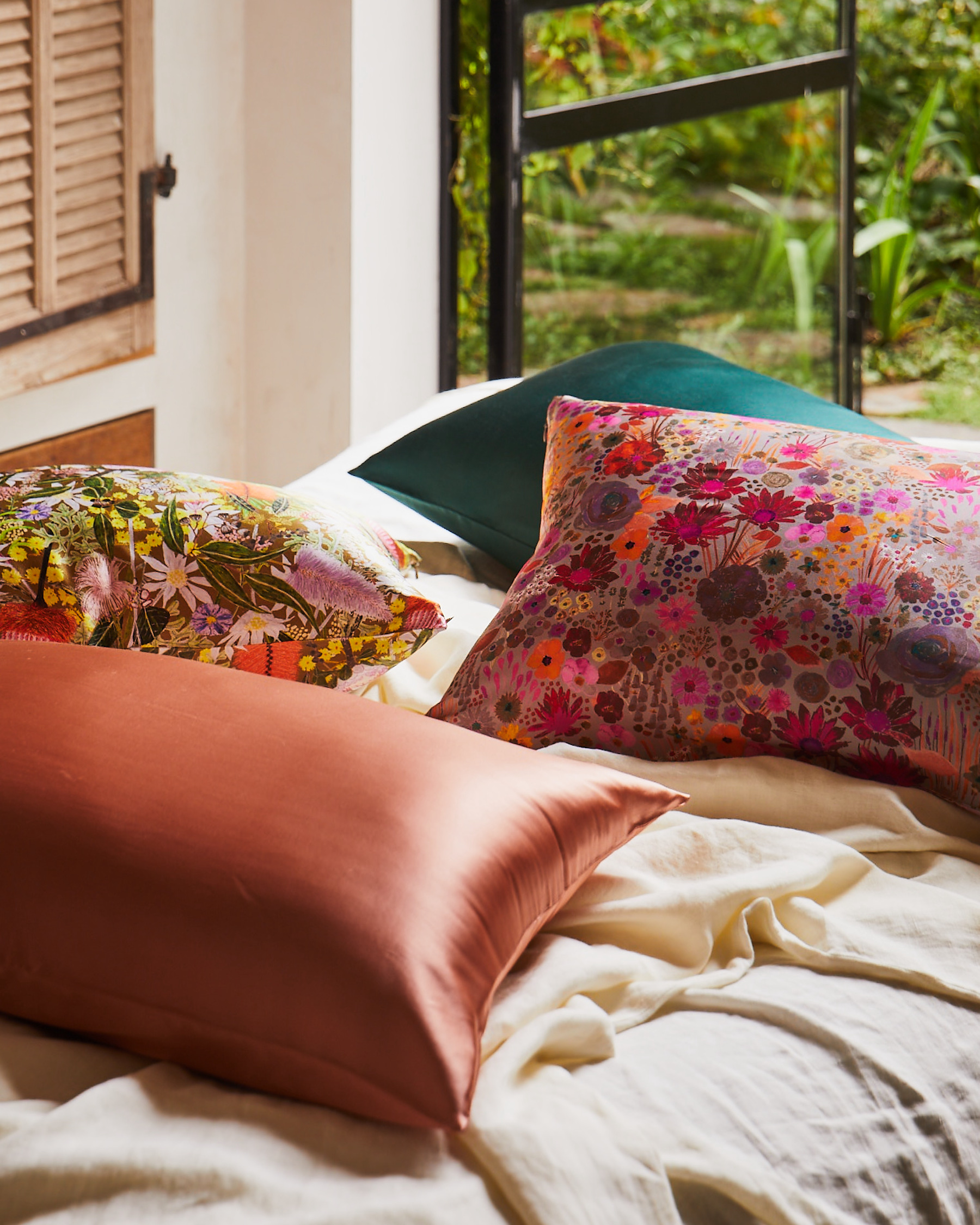 5. We all deserve a little luxury
A silk pillowcase, and even a silk eye mask, add a small touch of luxury to bedtime. A little bit of luxury when you're ready to sleep seems the least we deserve after a long day, right?! Shop the range of beautiful printed silk pillowcases and silk eye masks at Kip&Co.