We are proud to launch our second collection with cultural icon Mirka Mora to bring you our limited edition Kip&Co x Mirka Mora collaboration.
Before she became a world-renowned artist, Mirka and her now ex-husband Georges opened the famous Tolarno restaurant in St Kilda. The French bistro features her incredible hand painted murals on the walls, inspired by her heritage and children. In this blog we take you inside Tolarno and interview owner Lionel Leung to get an insight into what it has been like since the restaurant recently re-opened.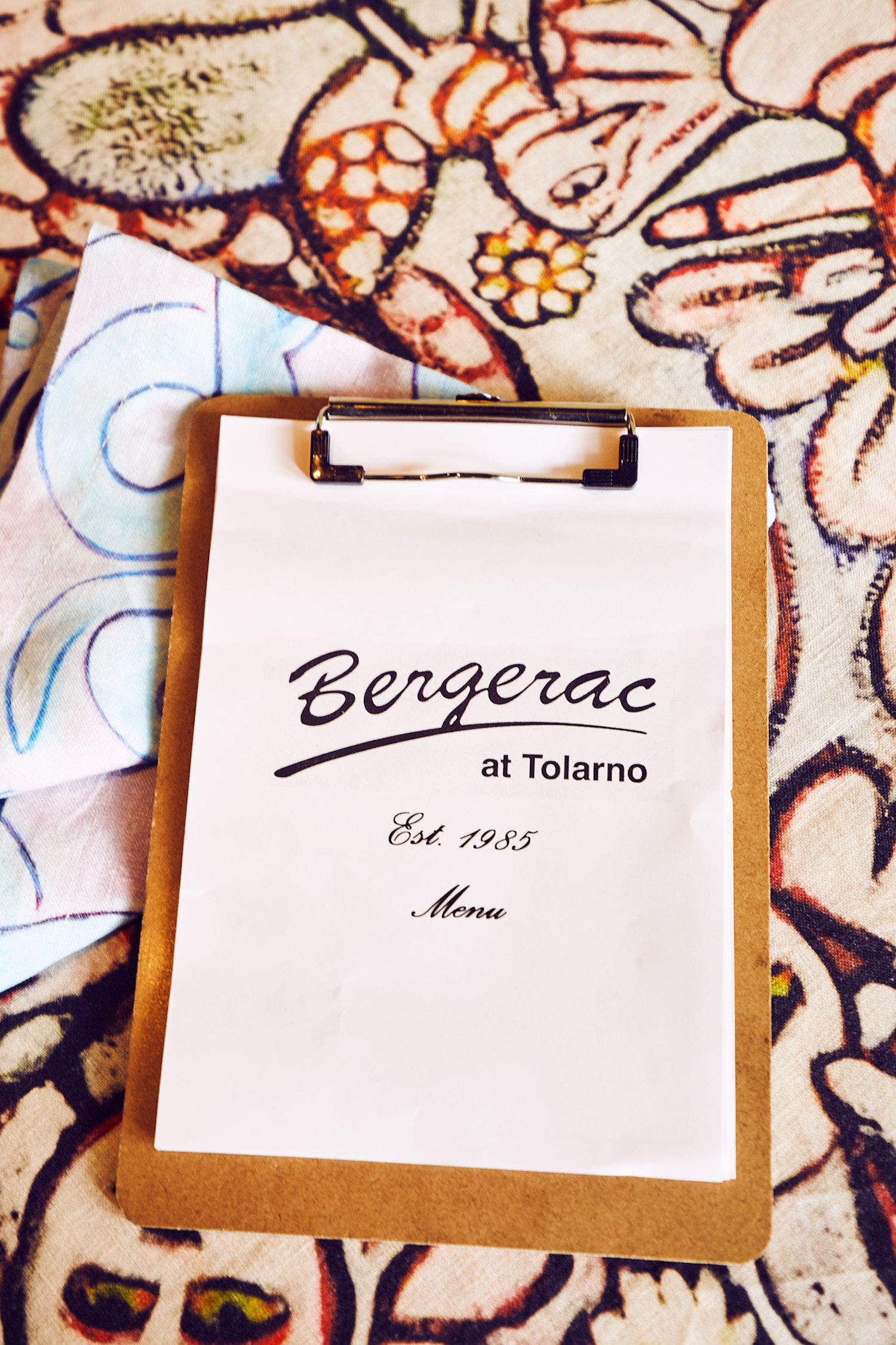 1. Thank you for having us in your beautiful restaurant. You've recently moved Bergerac from its CBD home to St Kilda. Can you take us back to the beginning - when did you first start your restaurant, and what Bergerac was like in the city?
I was not involved with the restaurant in the beginning, but it was established in 1985 and was located in Kings Street. We then had another move to Lonsdale Street in 2017. It was very much a typical French Bistro style with traditional decorative colours and furnishing.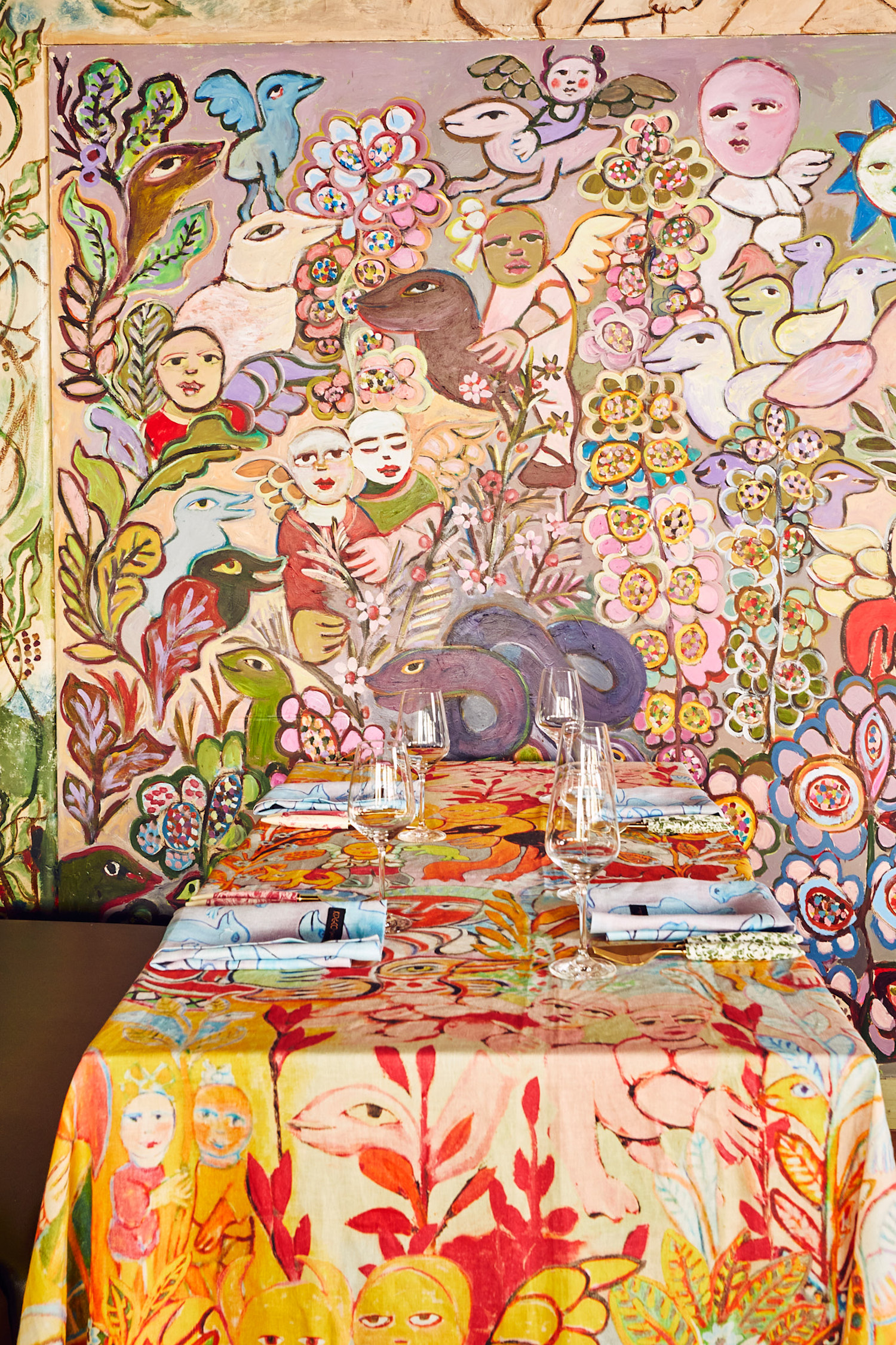 2. Hospitality can be a tough gig! You've had a long and successful career. What do you think gives restaurants longevity in Melbourne?
I think to maintain longevity in hospitality, we need to relate to the customer's needs in terms of food offering and traditional customer service. Of course the ambience is also important to complement the style of cuisine and the demographics of the customer base that is targeted.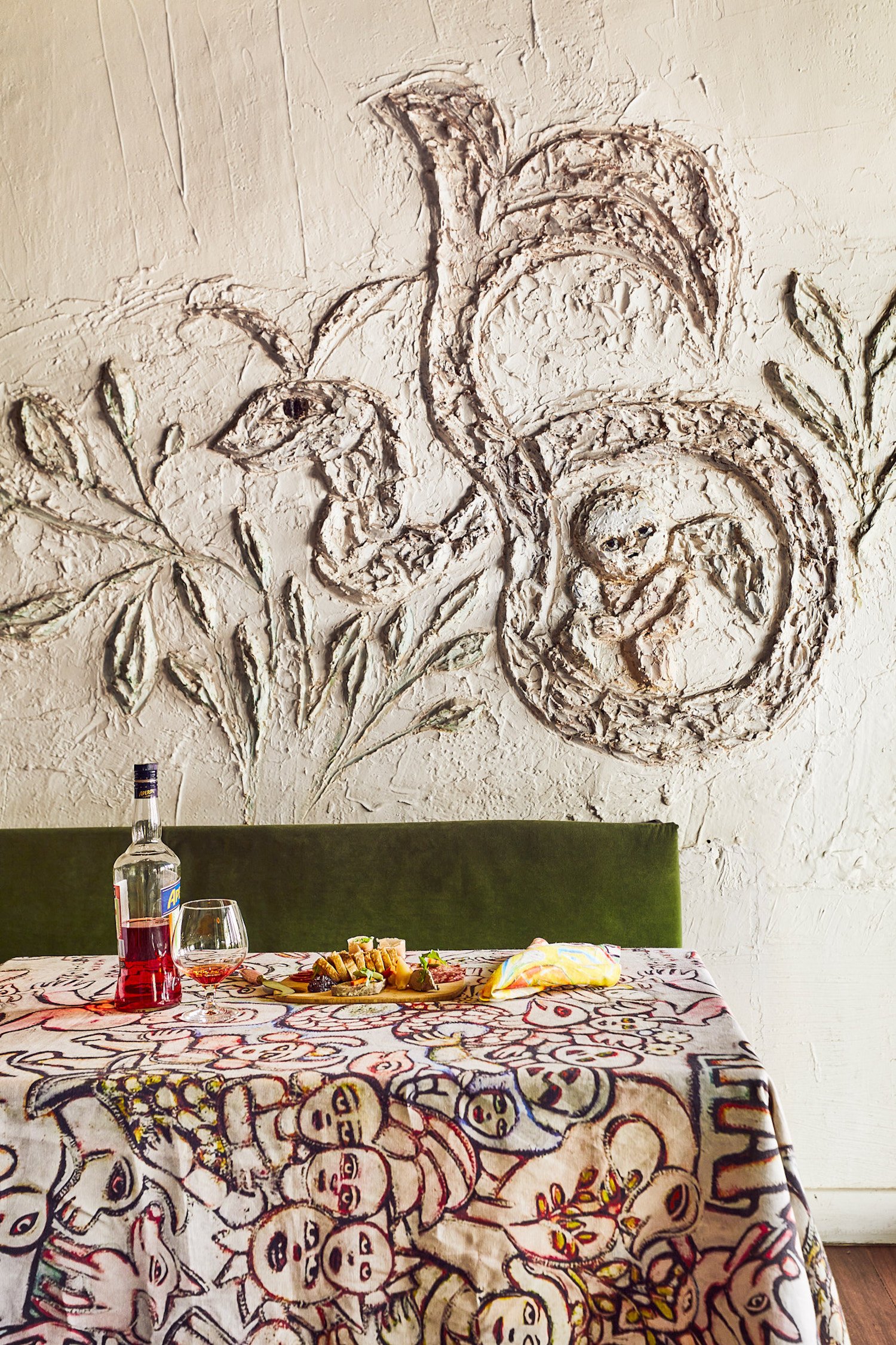 3. You've now moved to St Kilda, in hands down the most incredible restaurant space in Melbourne, completely surrounded by Mirka's art. What do you love about the artwork?
Yes, we feel very honoured and blessed to be able to operate the restaurant in such a unique space with an incredible history. The artwork is truly amazing and like all artists, Mirka Mora had her own unique style which flows right through every piece of her work. I'm not an expert in art but the moment I saw her murals, I could sense the expressiveness of family, love and joy through the characters depicted and the way they are intermingled in her picture. There are deeper themes which can be noted if we look deeper and analyse the whole surround of the paintings.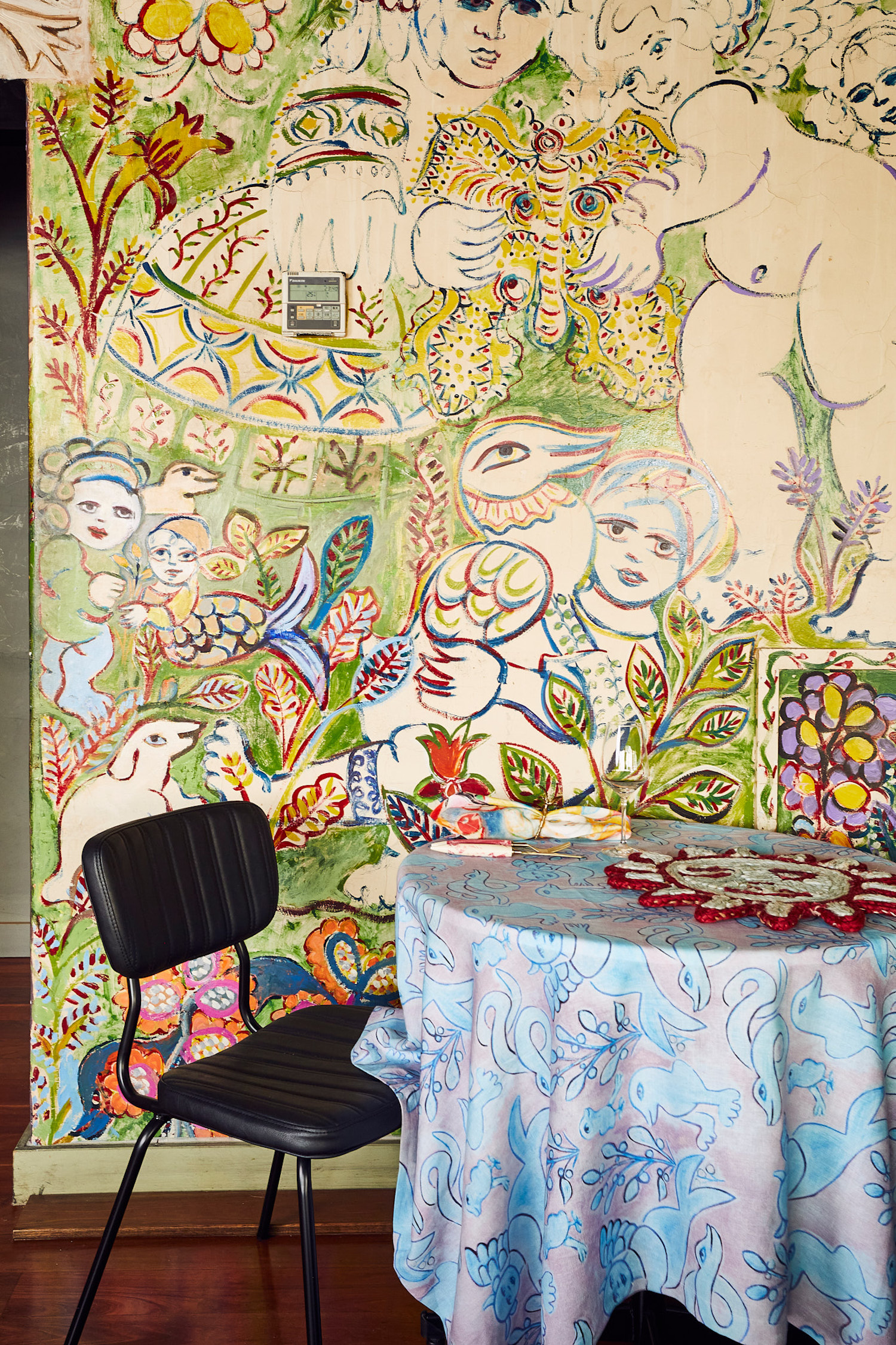 4. Mirka was French so no doubt she would approve of a French restaurant here! What are your favourite French dishes on the menu today?
Yes, Mirka was born in Paris and was one of the first to bring the European alfresco footpath dining to Melbourne in the very early years. Truly a pioneer from that viewpoint. My favourites are wide and varied but you cannot go past duck dishes. Coming from an Asian background we love the snails and garlic flavours, so the escargot is a must. Then of course all French desserts are exquisite in their presentation and taste.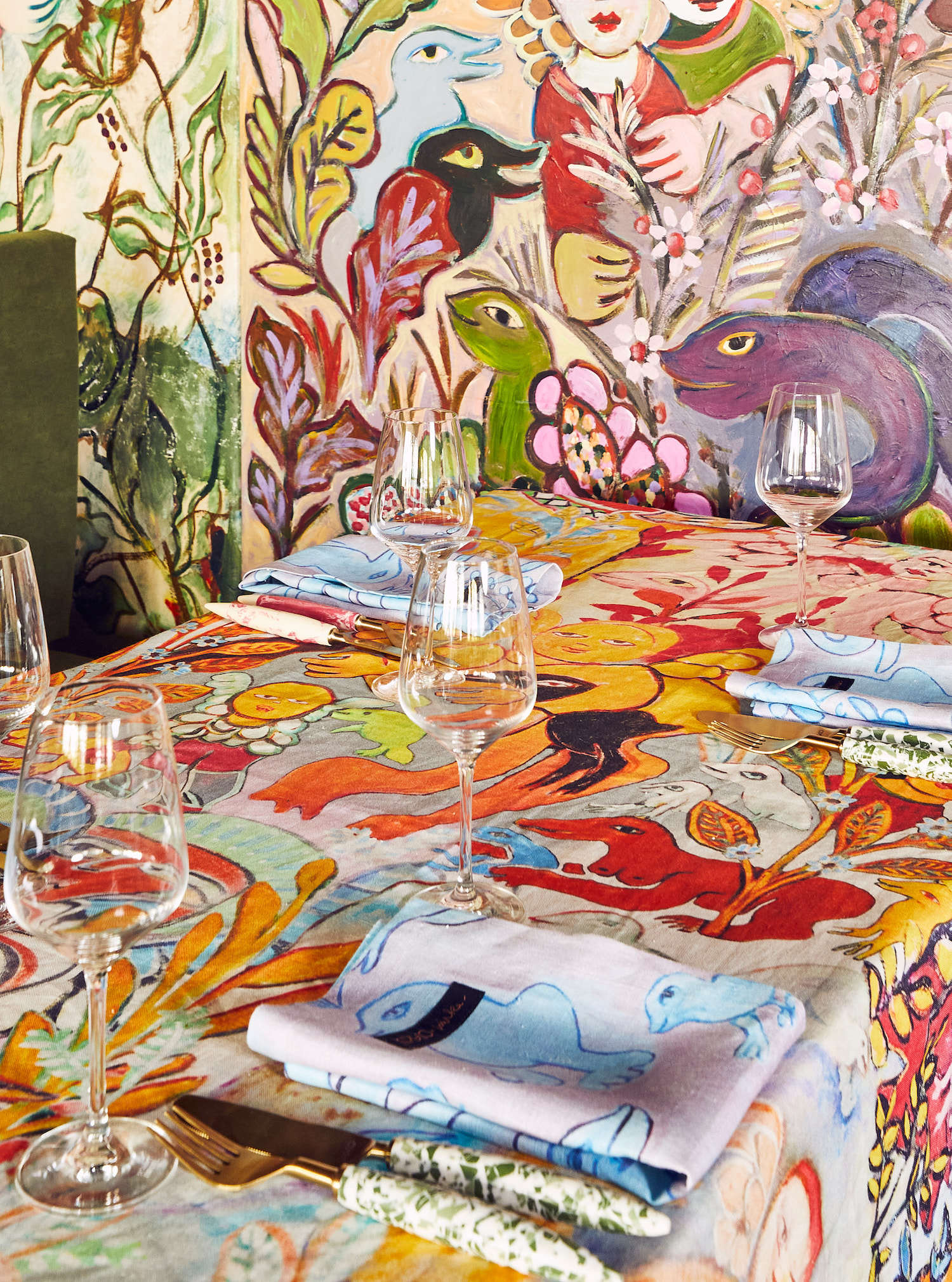 5. Thanks for making us such a delicious charcuterie!! What are your top tips for an authentically French charcuterie?
Thank you for your kind compliment. The classical charcuterie must have a paté and terrine to compliment the various cured meats made available. It is an offering that can be enjoyed anytime of day mixing different flavours to stimulate the taste buds. The subtleness of the paté and terrine, the acidity of the pickles and then the strong lasting taste of the cured meats. A perfect combination to pair with a glass of wine or two.
6. Anything else you'd like to mention?
I like to think that we can leave a lasting legacy to the Bergerac name having been a dining institution in Melbourne for 37 years and combine that with the memories of Mirka Mora's life works. Maintaining an everlasting story for future art enthusiasts and diners.