---
We are LONG TIME fans of the inimitable Lynda Gardener. Can we have a moment for this gallery wall!?! Heaven. Today on the blog Lynda spills her best styling tips, so read on and get your interior happiness on!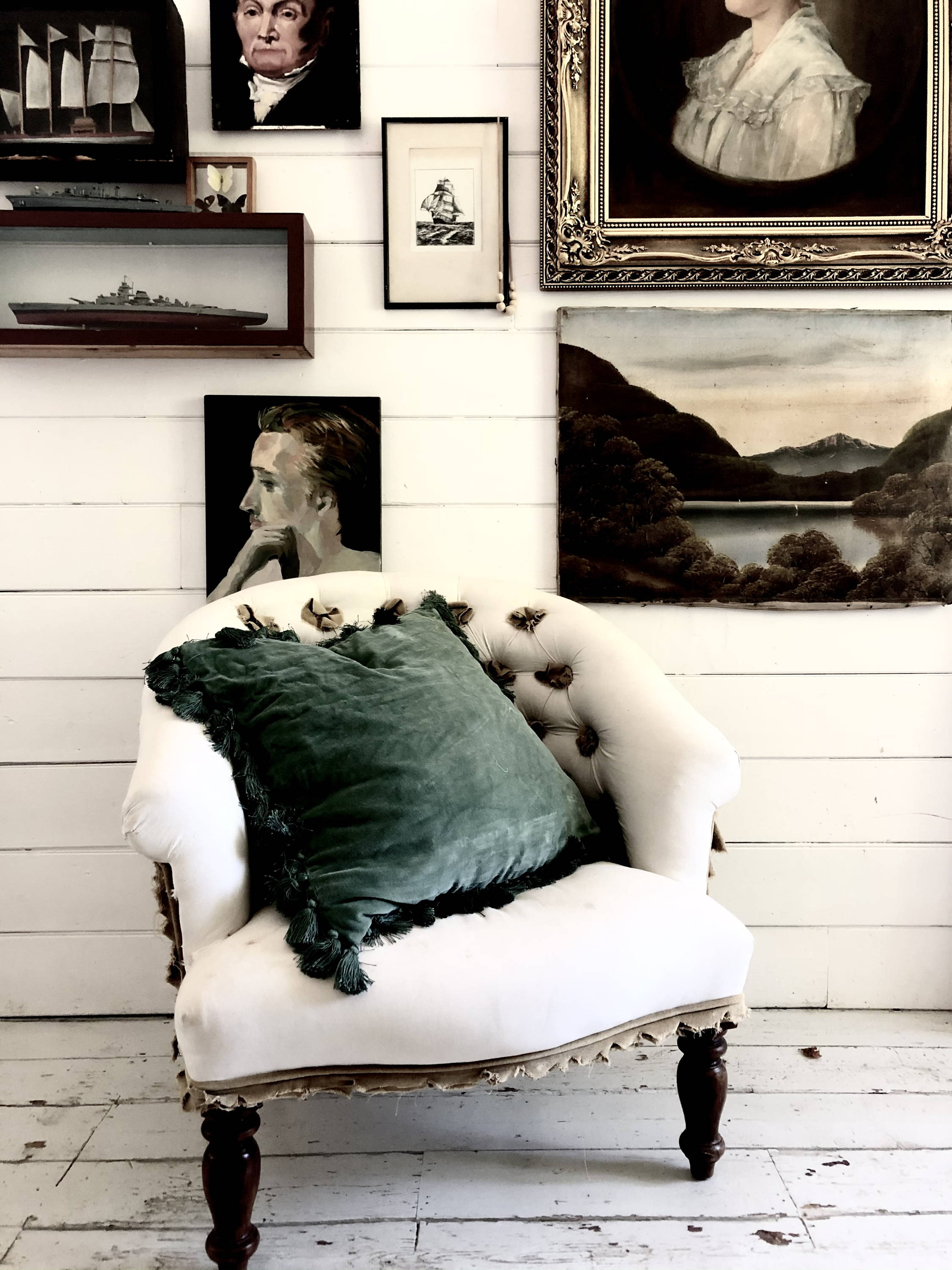 We've been fans of yours for what seems like half our lives! In fact, Kate and Alex were together, (pre-Kip&Co!) when Alex bought one of her favourite vintage cane chairs from your old shop, Empire Vintage, back in 2007. So you've been shaping Australia's interior scene for a LONG time. Can you tell us where it all started?  
Oh WOW, I LOVE hearing these stories, so many people remind me of what they purchased or a memory from my store all the time…..It does make me feel oh so old though!!! But the memories are everything to me, so thank you for sharing. It all started with a passion and love for markets and focusing on second hand stores……I could never drive by them, I alway had to have a peak and pretty much always bought something to take home with me. I began my career in fashion, as a secretary at Levi Strauss, and quickly moved into setting up the stores around Australia and purchasing all the vintage one off pieces…..it naturally happened and once they spotted my desire to neaten and fold and decorate showrooms (with no prompting) I soon became the merchandiser and collector for all the concept stores. After working there for 12 years, I decided it was time to do my own thing, time to start pulling out my collections and perhaps parting with them .... and it just grew and grew. Particularly at a time when antique stores were just dusty with stock piled up high….I created an inviting store where everything was merchandised, styled and colour blocked……I had no idea if it would work or not but I gave it the best go I could and here I am.
You're a self described interior stylist, hotelier, collector and collaborator. A lady of many talents! Which comes most naturally to you and which pushes you out of your comfort zone?  
Naturally a collector, no thinking required there, it just comes naturally and instinctively -   I guess, what pushes me out of my comfort zone is styling someones home and always hoping they love it as much as I do. The hotelier side grew very organically so I took baby steps all the way and have never felt pushed out of my comfort zone even though it was not something I was ever trained in…….once again just good luck, being confident and doing it my way, all the way.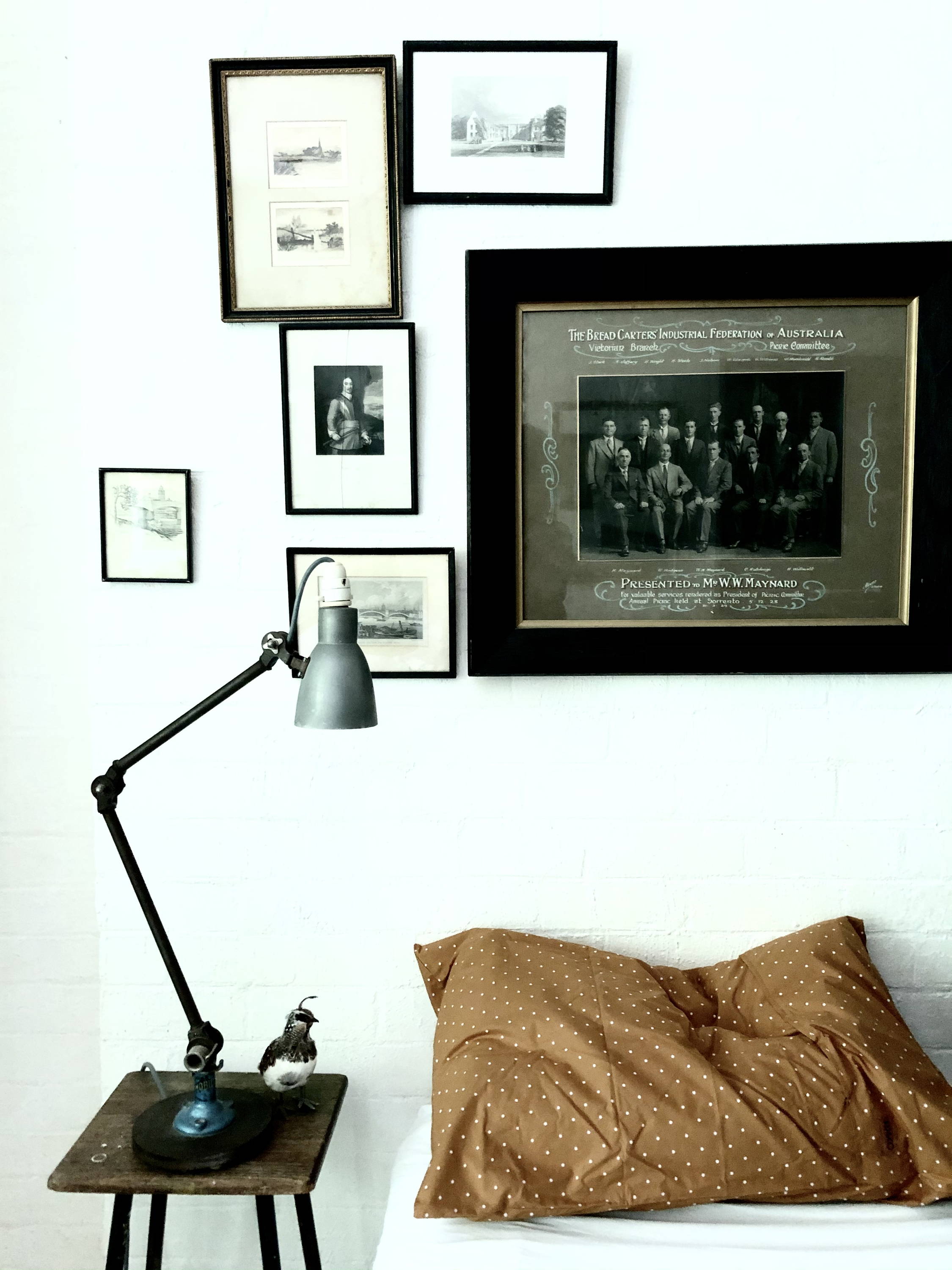 How would you describe your own interior style? Do you have any personal styling rules of thumb?
My homes are very relaxed, nothing too precise. I like them to feel very homely, somewhere you would want to pop your feet up and curl up onto the sofa. They are a little bohemian, because I still collect for clients and myself (of course!) and tend to have artworks and little stashes of collections everywhere, so it can feel more like a home/studio. My rule of thumb is to keep it relaxed and use it all .... get the best linen out, crockery and feel free to use it all!
You have an ever expanding Victorian accomodation footprint that is pretty incredible (we shot part of our current range, Vacay, in one of your incredible spaces!). Do you have a favourite?
They all bring something different to my life.

The Estate

for example has the best gardens filled with fruit trees and herbs and vegetables, if I am there I generally have a picnic in the garden and always feel so lucky! As I live in the city, its pretty exciting to have so much greenery and lushness around me.  

The White House in Daylesford

, is all about the fire place and few mins walk into the town. Long baths and big rooms to enjoy more freedom. The new one

Room + Board

 is open/ white/ pitched room - plants and trees all around and as soon as you walk in the door its just so special, it is an instant inspiring place to be in and almost immediately you feel relaxed.
What is your favourite piece from the Vacay range and why?  
So much to love, however if I have to pick a piece, the gorgeous velvet tassel cushions as they truly remind me of vintage ones from 30s and 40s - how can I go passed that!