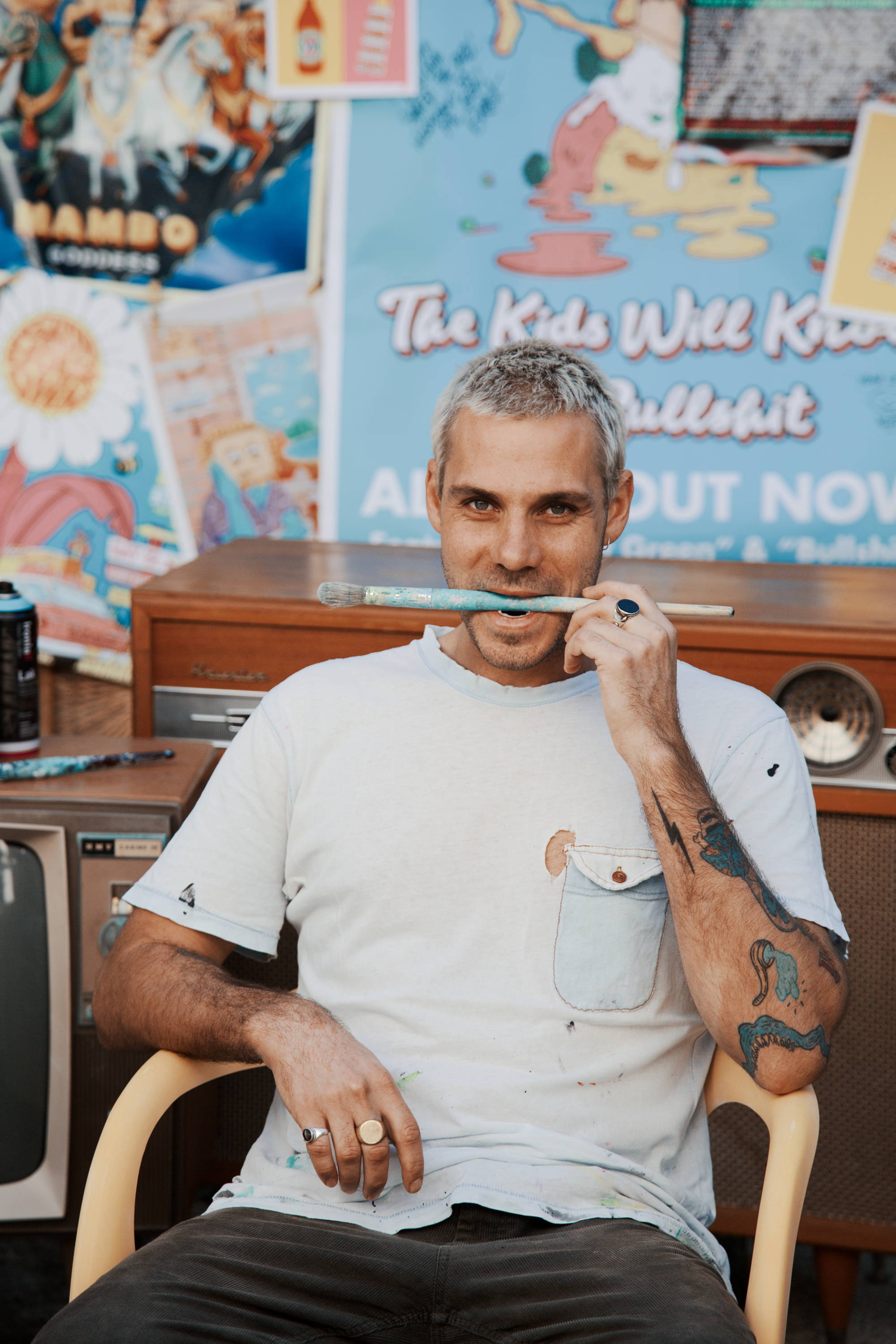 Introducing our latest Broken Bones collection, in collaboration with the legendary Lee McConnell - one of Australia's greatest skate and surf artists (and former creative lead at Mambo!). McConnell's tight work taps into the zeitgeist with an unmistakable psychedelic mash-up of nature and new tech, rock 'n' roll and free love. Read more in our blog below!

 

Shop our latest Broken Bones collection at

kipandco.com.au

.

Available in organic bedding, and kids apparel, this range is ready to rock and roll!

1. Hi

Lee

! Let's start with the feels. How does it make you feel when you're drawing?

 

I guess it can be relaxing at times when I get the in zone. Almost meditative. But other times I can't wait to not be drawing

 

2. You've got an enviable resume, what's your career highlight so far?

 

Thank you. Umm off the top of my head the first things I really felt super proud and had a rush of excitement were when I got a job at Mambo as an in house graphic artist when I was about 22 I think. I was so stoked to be working in amongst artist I grew up admiring. I got to exhibit at the

NGV

with Mambo too which was really special. Also getting a ARIA nomination for best cover art in 2017 for a Dune Rats album was up there too.
 

3. Your artwork is this beautiful mash up of psychedelic mash-up of nature and new tech, rock n roll and free love. What inspires your signature style?

 

Good ideas, artists I admire, my surroundings, nature, dreams, colour, cartoons and books I grew up watching and reading.. there's a few for you.

 

4. If you weren't making art, what would you be doing right now?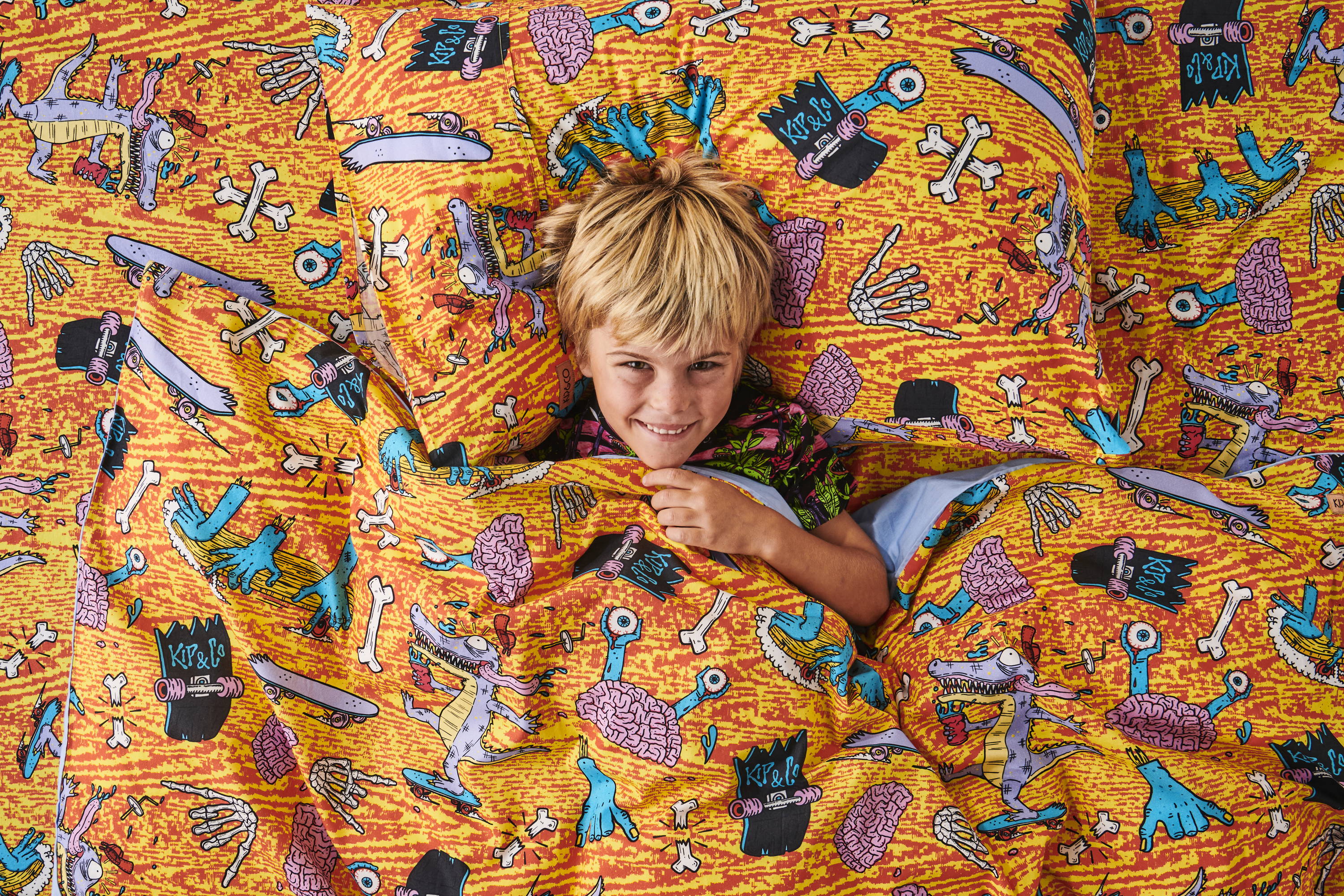 5. Who is the first person you want to get on a plane and visit once all these restrictions are over? And what's on your wish list for 2022?

 

Ahh gee that's a hard a one. I've kinda been lucky enough to see a lot of close friends and family during this time but I'd say there's lots mates in Sydney I wouldn't mind having a lol with..

 

6. Last one! What's your favourite piece in the Kip&Co range?

 

I like it all! It's fun. Hard to pick one particular piece