We shot this range back in November 2019 - a time when the word Corona still only conjured up images of Mexican beers and we were all blissfully unaware of what was ahead. So understandably we have all been hanging to get a little piece of that 2019 glow into our loves! Here's what we've been coveting from the new range.
Love Kate, Hays and Alex xx
Passion linen is on my wish list this season! It's so feminine and I love the subtlety in the colours, it means I can rock some statement sheets, throws and pillow cases!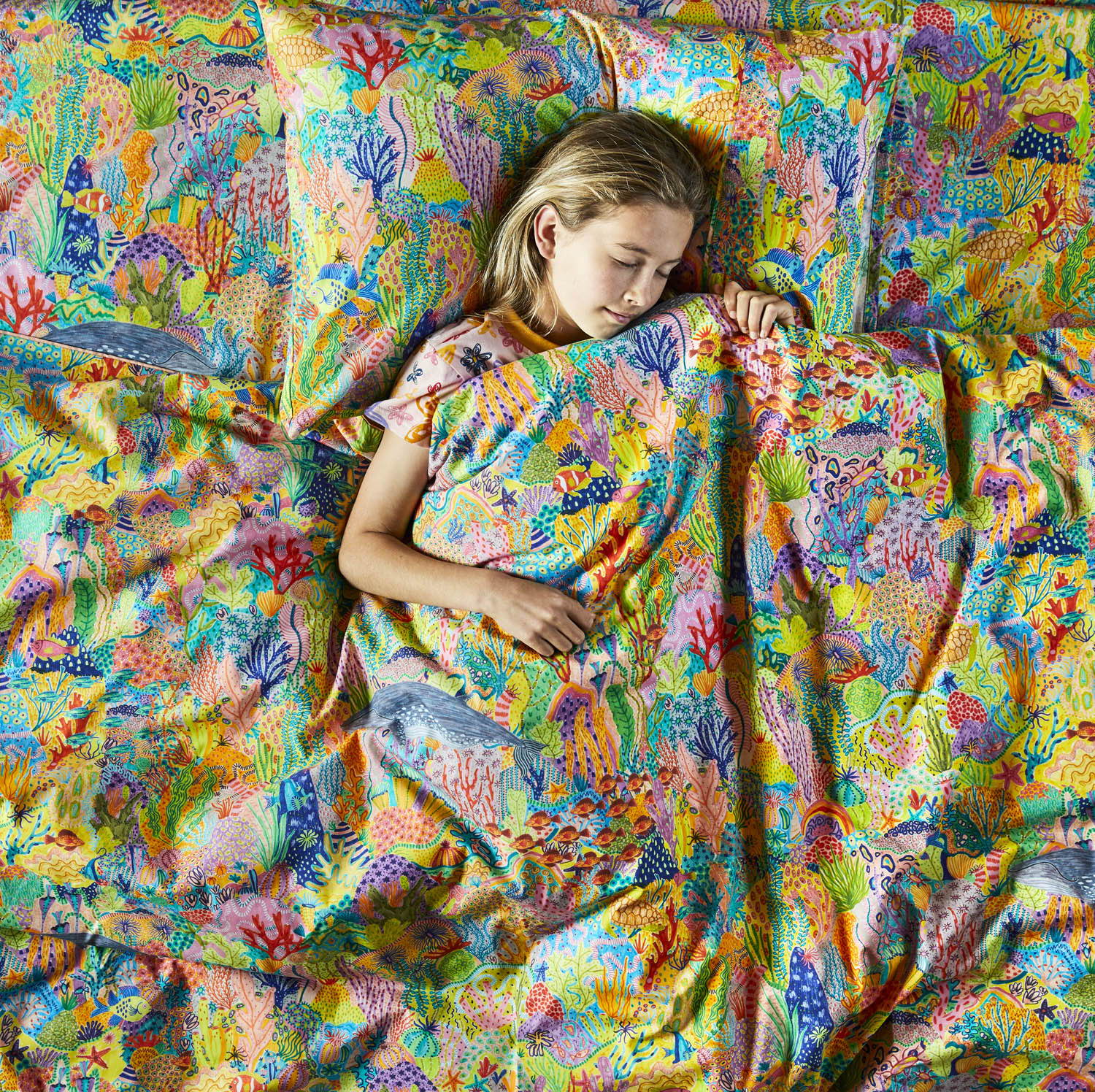 My eldest, Chloe, has just got through most of Year 7 in lockdown so is definitely due for a little treat in the form of new bedding! I've picked out the Snorkel print for her, it's so joyful and the colours totally pop.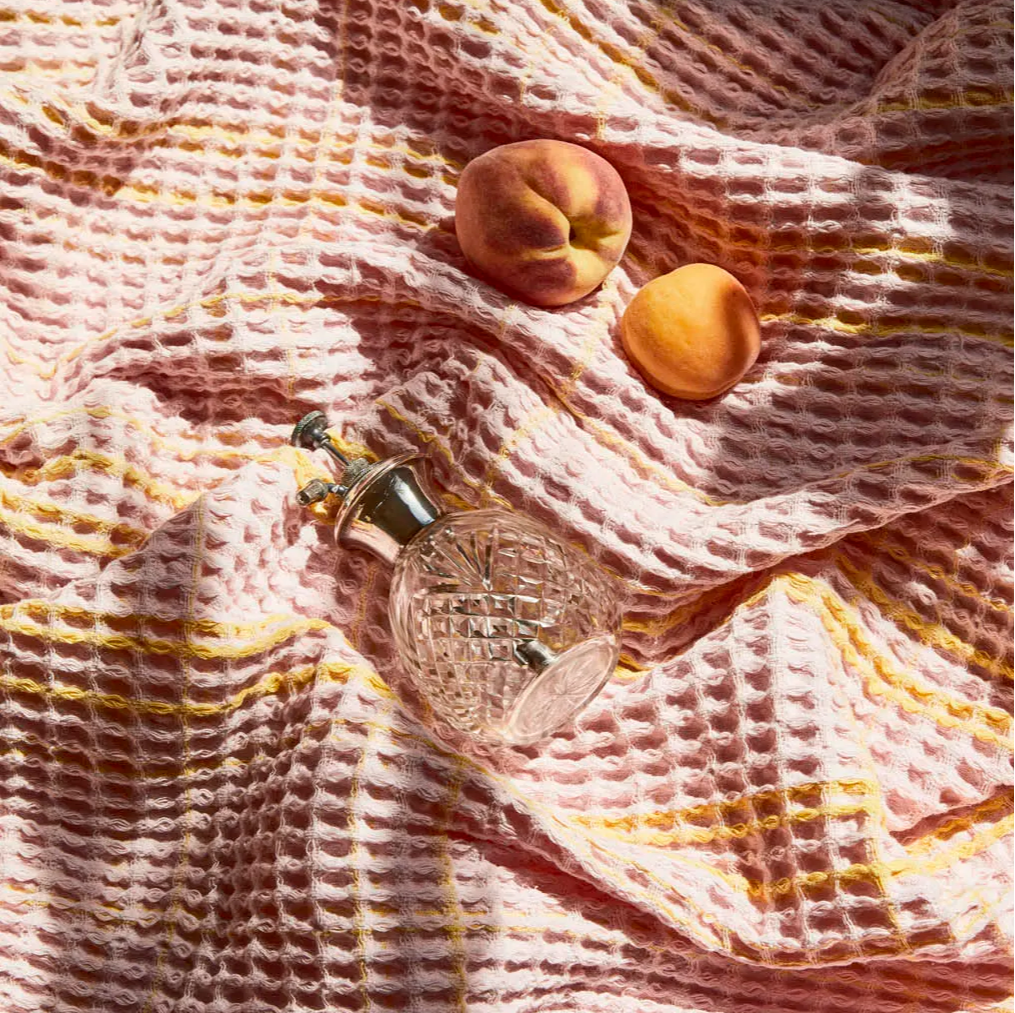 Teaching our kids about our beautiful mother earth and the urgency of action on climate change is a huge priority for me. I think little things like our Wordly print and this cute as hell punch hook cushion are a great way to start those conversations.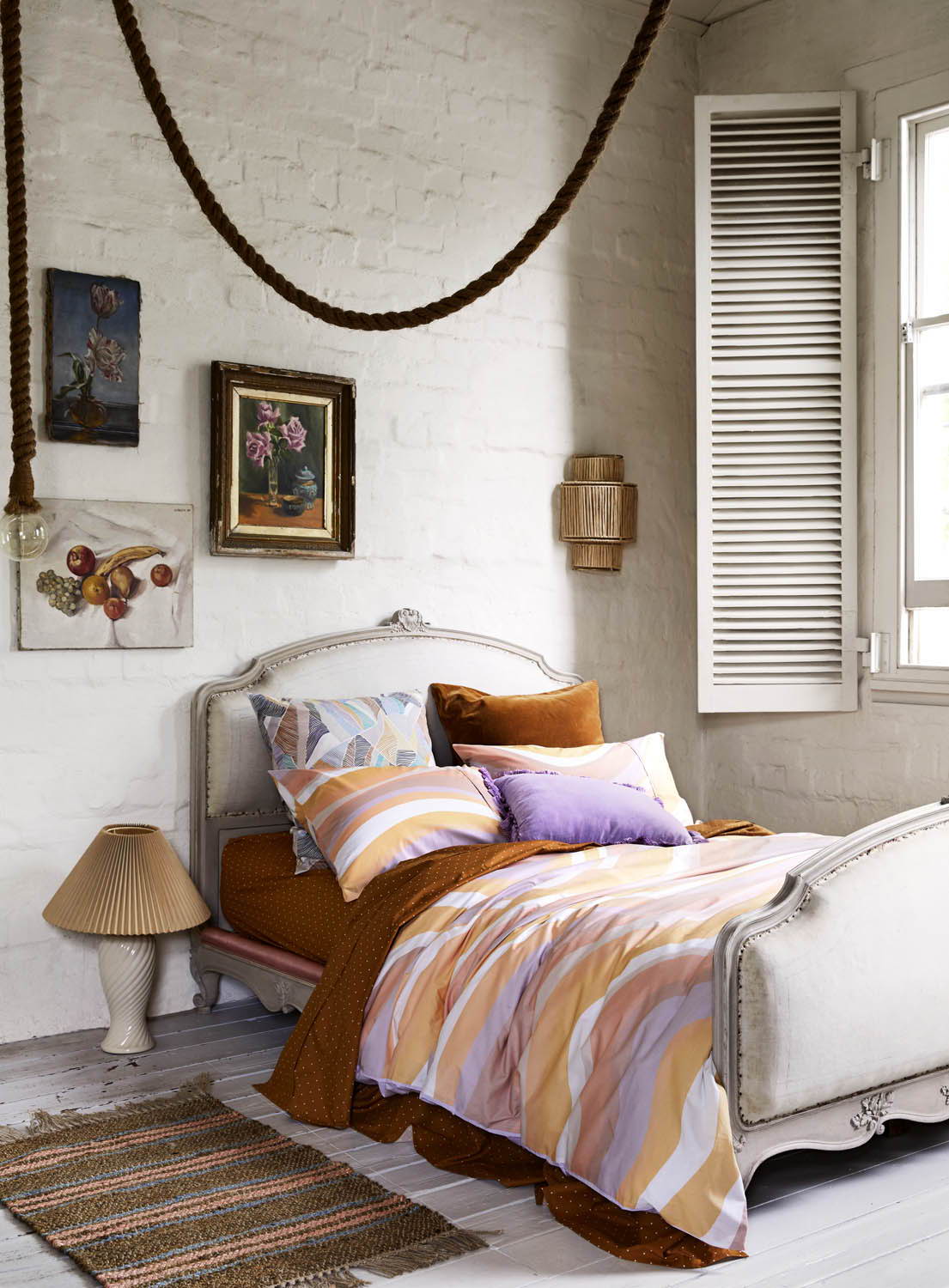 I love the creamy pastels in this season's Ripple print, it's going to add a little sense of sophisticated summer to my home.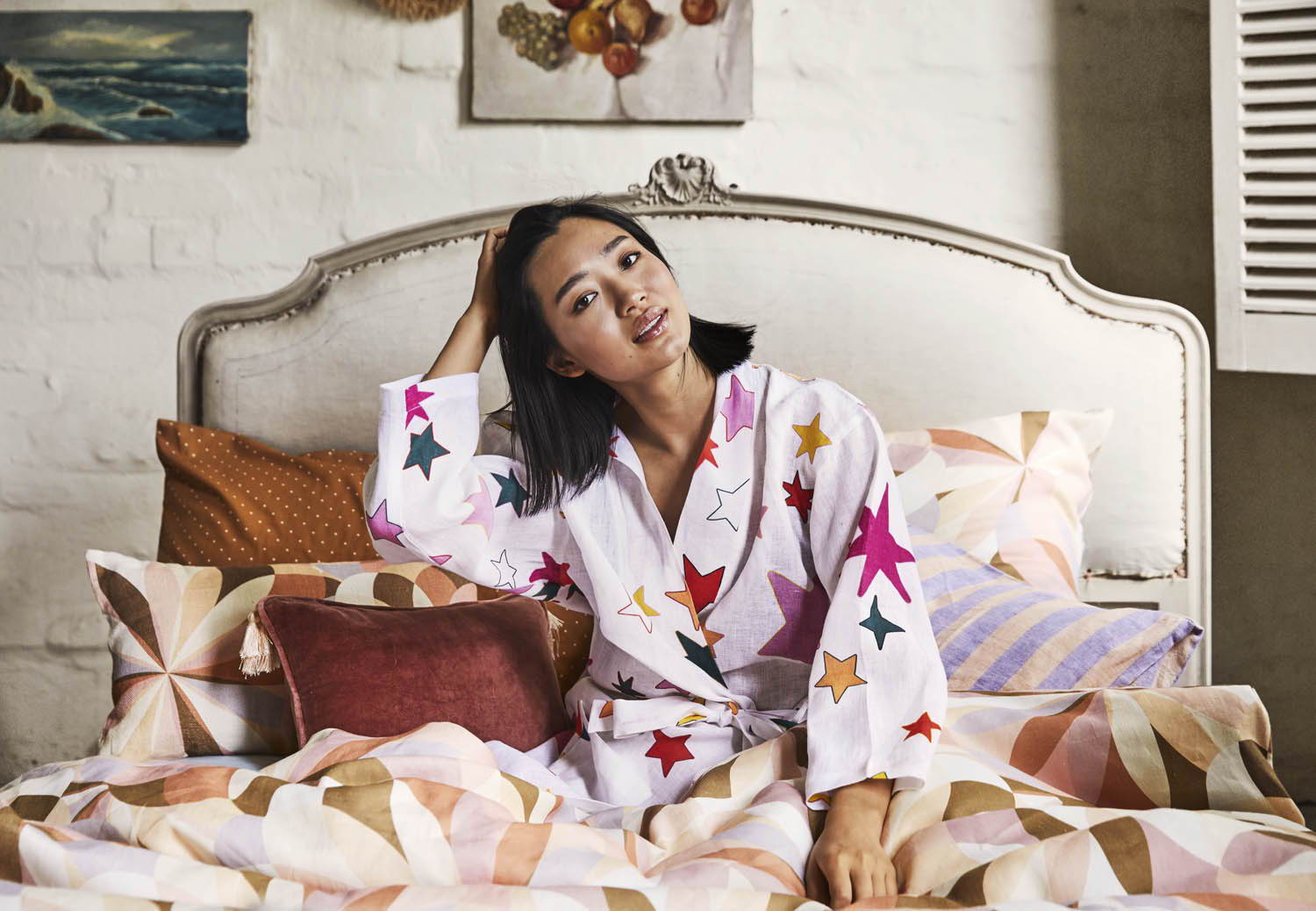 I can hardly believe that Christmas is just a couple of months away, but already know what I'll be wearing Christmas morning, with our new Christmas star robe just landing! Honestly the Christmas edit this season is so sweet, heaps of goodies to start ticking off Santas's present list!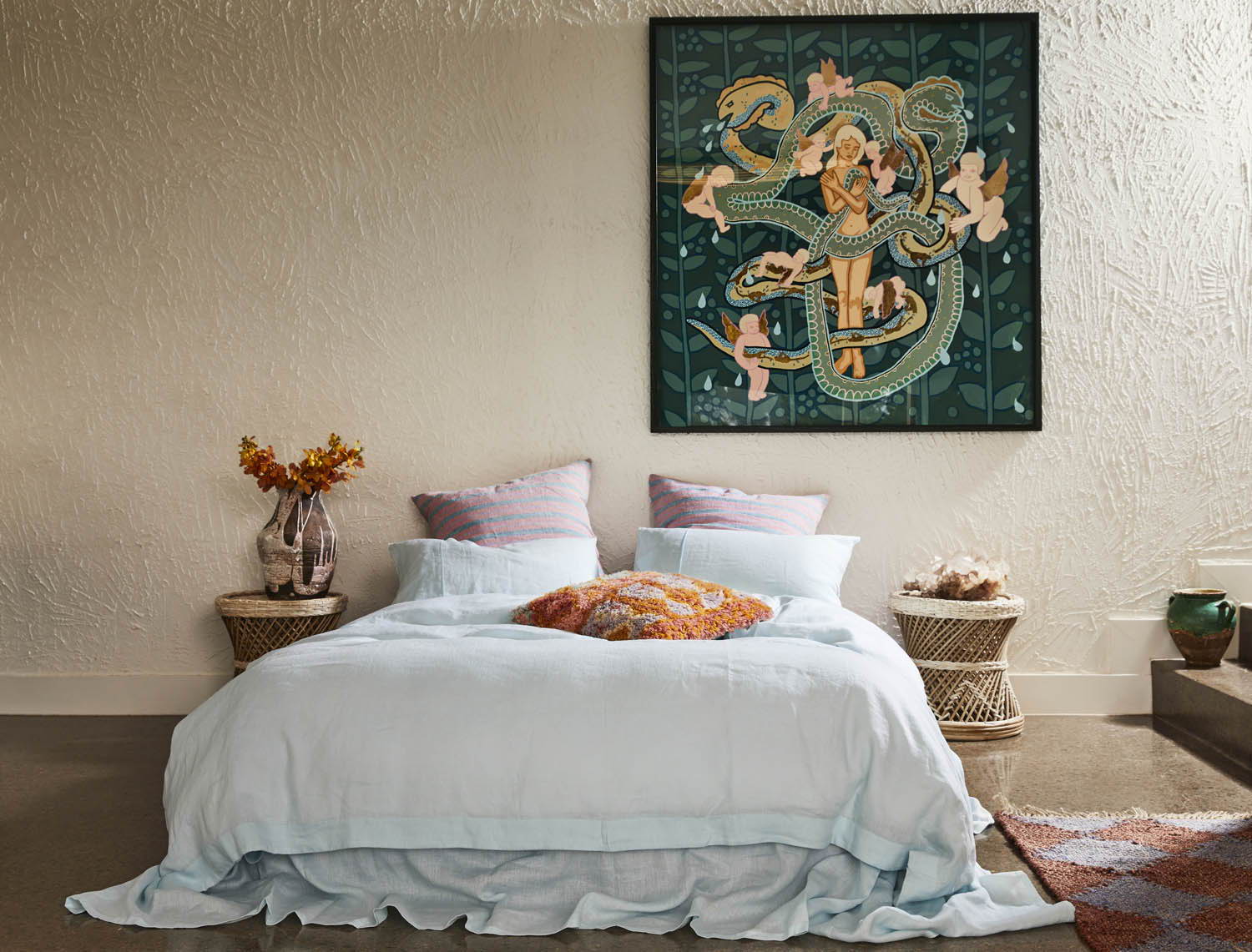 Our French flax linen is honestly so buttery soft I love how it just drapes and feels really effortless. The Clearwaters colours pops perfectly against our new Esther Olsson painting that we commissioned for the space.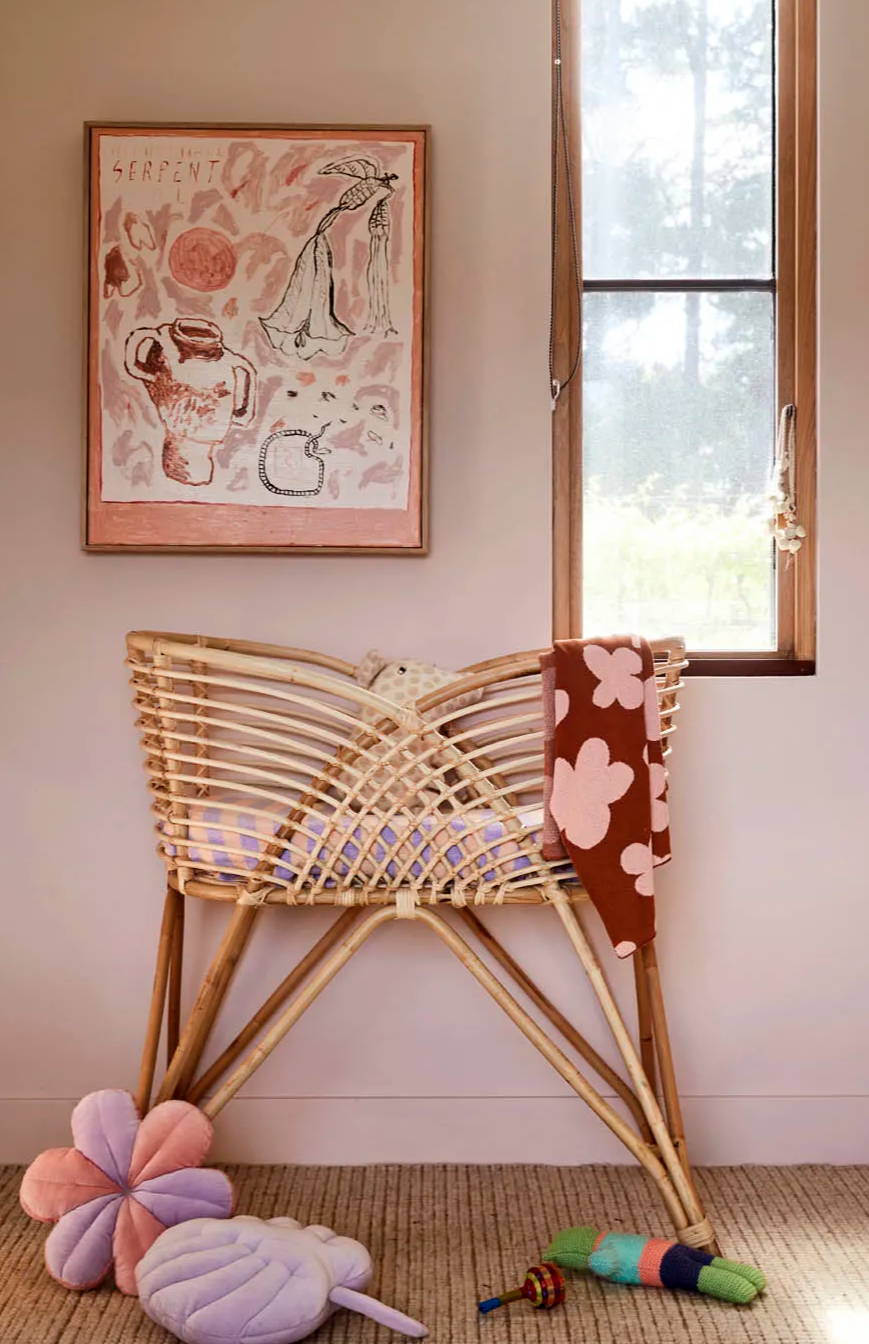 Where all that new born sleeping I hear so much about, but see very little of myself, is meant to happen! Pearl's bassinet is from Black Salt Co and I really love having the French flax linen back in bassinet sheets, it's so soft and all natural which is really important for the little ones. We went with a wool and jute blend carpet that I think transitions well from the cold Victorian winters, to the beachside summer vibes.