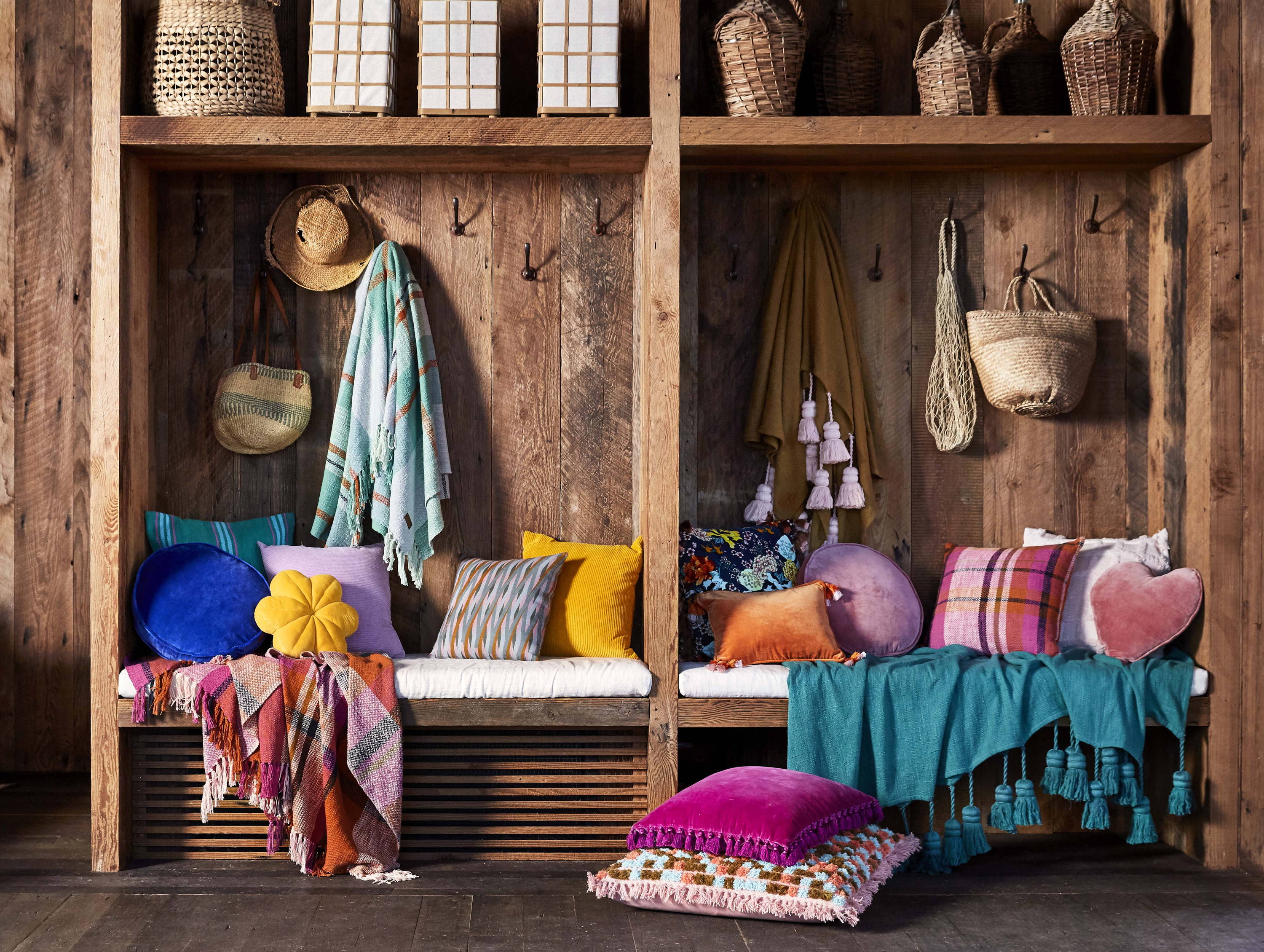 ---
Kip&Co is the trading name of Kip & Co Australia Pty Ltd, a company registered in Australia with ABN 24155084914.
Our customer care team is small but dedicated to providing you with great style advice, customer care, product information and any other assistance you might need. Please email us at hello@kipandco.com.au. We will do our best to respond within 24 hours, during business hours Monday - Friday AEST. If you're based outside of Australia, please note our customer service team is based in Melbourne, Australia and will respond during the Australian business day. During sale times, we may take a little longer than 24 hours to get back to you.
Once an order has been placed for an item on sale or using a promocode (that is, at any discount to RRP), you are not able to make changes to orders or combine separate orders.
Only one promocode or sale offer can be used per order.
Promocodes are not able to be used to purchase gift cards or e-vouchers.
All promo / sale orders are final, there are no refunds, exchanges or credit notes on sale items or promos/promocodes.
If a promocode or sale can't run properly because someone or something is spoiling the fun for everyone – e.g. fraud, tampering, technical errors or anything else that is beyond our control that affects the running or fairness of the promocode or sale – we can cancel, modify or suspend the promocode or sale.
For T&Cs on new subscriber discounts, see below section.
JUNE 2020 - 30% OFF SALE TERMS:
Prices are as marked. Discount has been applied and is totalled at checkout.
Exclusions - Slippers, Silk Pillowcases, Cutlery & Turkish Towels.
Ends Sunday June 28th 2020.
NEW SUBSCRIBER SIGN-UP DISCOUNT

From time to time, Kip&Co may offer a discount to new subscribers. The discount may take the form of a monetary promocode (e.g. $20) or a percentage discount (e.g. 10% off) or any other such offer as Kip&Co deems appropriate. If a discount is available, it will be advertised in the website subscriber pop-up and / or in the new subscriber welcome email, where you will be provided with the promocode (hereafter referred to as "Subscriber Discount"). To use, log into your account and apply the promocode at checkout.
The Subscriber Discount terms:
If a Subscriber Discount is available at the time of subscribing, the specific discount and any conditions in addition to the above will be included in the welcome email.

can only be used once and is non-transferable
valid for 30 days from the date the welcome email
all other sale and promotion T&Cs apply (see above)
CANCELLATIONS AND AMENDMENTS

Kip&Co may exercise its discretion to cancel an order, or refuse to process an order for any reason including:
unavailability of product
inability to deliver to nominated delivery address
suspicion that the order is not genuine
Kip&Co has absolute discretion regarding requests for cancellation or amendment of an order, with the exception of sale or promo code orders which cannot be cancelled or amended. Please email hello@kipandco.com.au with any queries.
Your privacy is important to us, and we only collect and keep information that you provide to us that is essential in completing a successful transaction with you. By placing an order with Kip&Co, you give us the authority to contact you in the future with any promotional emails, exclusive sale offers and new product updates. You will be able to opt out of this correspondence upon receipt.
Prices are subject to change. Prices are listed in AUD on www.kipandco.com.au with the exception of customers based in NZ, where prices are listed in NZD based on the exchange rate on that day. Prices are listed in USD on www.kipandco.com.
We take reasonable care to make our site secure. We accept payments by Visa, Mastercard, American Express, Afterpay (in Australia) or PayPal. Payment will be debited and cleared from your account upon order of your Kip&Co product. For Afterpay terms and conditions please head to https://www.afterpay.com/en-AU/terms-of-service.
To the extent permitted by law, we will not be held liable and responsible for any damages or consequential loss (whether direct or indirect) suffered by you as a result of any credit card fraud or unauthorised access to an Afterpay or Paypal account.
We will not be held liable or responsible for any additional charges imposed by your credit card provider or bank, especially in the case where your purchase involves foreign exchange transactions.
Printed Gift Cards and E-Gift Vouchers are valid for three years from the date of purchase. Gift vouchers are not able to be used in conjunction with Afterpay. Sale and promotional pricing does not apply to purchase of gift vouchers. Gift vouchers may be redeemed during sale and promotional periods.
You warrant that all information provided by you is correct and accurate, and you are properly authorised to enter into an agreement with Kip&Co for the purchase of goods. You will not share your Kip&Co account details, nor use the Kip&Co account of another individual.
SHOPPING CART AND WISH LIST

Items in a shopping cart or wish list do not represent a completed order. Items are not reserved in the cart or wish list, so don't dawdle! An order must be placed, and payment accepted by Kip&Co to constitute a completed order and all orders are subject to availability.
All transactions on Kip&Co websites are governed by the laws of Victoria, Australia. All terms and conditions are subject to applicable law. To the extent permitted under law, we disclaim any liability under relevant consumer or other legislation and regulation. Our goods may come with guarantees that cannot be excluded under law.
Your use of this site and its contents grants no rights to you in relation to any copyright, designs, trademarks and all other intellectual property and material rights relating to the products and any other items on this site.
All such items including third party trademarks, designs, and related intellectual property rights mentioned or displayed on this site are protected by intellectual property and other laws. You are permitted to use the items only as expressly authorized by Kip&Co. Any reproduction or redistribution of the items is prohibited.
We currently operate and manage social media accounts on Facebook, Twitter, Instagram and Pinterest and we may use other social media channels in future – we are still holding out hope that we will understand Snapchat in the future.
We do not endorse the opinions expressed by the users on our social media pages.
By submitting content, you agree that we may use and reproduce this content including your name, for testimonial, or other purposes in any media and without any compensation to you.
You must not post any material that is defamatory, derogatory, racist, sexist, unlawful, obscene, infringing on any third party's intellectual property rights, breaching someone else's confidentiality or privacy, misrepresenting your relationship with us or this website, misleading, false or deceptive on our social media pages.
We reserve the right to edit or remove content that violates these terms and to block your access to our page.
If you upload any material or content on our website or social media accounts, you grant us an irrevocable, royalty-free licence to use and reproduce that material or content. Having said that, we do not claim ownership of intellectual property rights in respect to user content.
AVAILABILITY OF THIS WEBSITE

From time to time, down-time on this Website, either scheduled or unscheduled, may occur. We will endeavour to work within reason to ensure the amount of down-time is limited and will not be held liable for the consequences of any down-time.
This website may contain links to other websites that are operated. Unless stated otherwise, this website does not control, endorse, sponsor or approve such third party websites or their contents, nor are we liable and responsible for any loss or damage that you may suffer as a result of your visits to any third party websites.
It's fine for you to link to us, as long as you do so in a way that is fair and legal, and doesn't damage or take advantage of our reputation. Please don't link in a way that suggests any form of approval or endorsement by Kip&Co where none exists.
Our website must not be framed on any other site without our written permission.
You are provided with access to and are authorised to download material contained on this website for your personal use only. You may not, without our written permission, onsell any information obtained from this website, use any data mining robots, other extraction tools, metatags or mirror the website. Further, you must take your own precautions to ensure that the process which you employ for accessing this website does not expose your computer to the risk of viruses, malicious computer code or other forms of interference which may cause damage to your computer software. We take no responsibility for any interference or damage to your computer system that arises out of or in connection with your use of this website.
- To enter, design your art, share your art with us on Instagram using #kipartseries2020 and tag @kipandco
- Entries close 14 May 2020
- Winners announced 30 May 2020
- Art must be sent as a .JPEG
- This one is for the big kids - 18+ yrs - We'll do something for the litter tackers down the track
- There will be four winners
- The winning tea towels will be released in 2021
- Enter as many times as you like
- Open to all countries
- All art must be original and must not infringe on any artists IP
- Art must not have been used previously for commercial purposes
- The winners will receive a $500 Kip&Co Voucher and one of your own tea-towels of course
---
Your privacy is important to us, and we only collect and keep information that you provide to us that is essential in completing a successful transaction with you. By placing an order with Kip&Co, you give us the authority to contact you in the future with any promotional emails, exclusive sale offers and new product updates. You will be able to opt out of this correspondence upon receipt.