Zero Co began as an idea, dreamed up by an unemployed bloke in need of a shave, a shower and a good hard look in the mirror. That blokes name is Mike Smith (yep that's his actual name). This is the story of how Mike (along with Alyssa, Kate and Alana) brought Zero Co into the world...
Shop Zero Co at www.zeroco.com.au and follow Zero Co on instagram at @zeroco.com.au  

1. What's the problem Zero Co is trying to solve, and how are you solving it?
We're on an audacious mission to rid the world of single-use plastic and clean up the junk in our oceans.
We make single-use, plastic free, home-cleaning and personal-care products (think body wash, laundry liquid etc), that are palm-oil free, vegan, grey water safe and made from plant-based formulas here in Australia. We deliver our products carbon negative, with refill pouches that customers empty into our Forever Bottles - made from ocean, beach and landfill (OBL) waste collected from clean ups which we fund around Australia!
Once the pouches are emptied, customers send them back to us in a complimentary replied paid satchel so we can clean, refill and reuse them over and over. It's like the milkman re-imagined - a zero-waste, closed loop system to better the planet!

2 What's your next big hairy audacious goal?
We've got a couple in the pipeline. Recently, our customers had the opportunity to become Zero Co shareholders and invest in our mission to untrash the planet. We raised $5M in under 7 hours. It was nuts. Now we're ready to roll out our crazy plastic-busting idea to other parts of the world.
Closer to home, we're about to launch our $10 Million Give-A-Thon, where we're offering schools, sports clubs and charities the chance to earn money by ditching single-use plastic. The idea is that instead of spending our advertising budget with Facebook and Google, we want to give that money to Aussie organisations who need it more. Our goal is to give back $10 Million and redefine fundraising - No more flogging boxes of chocolates!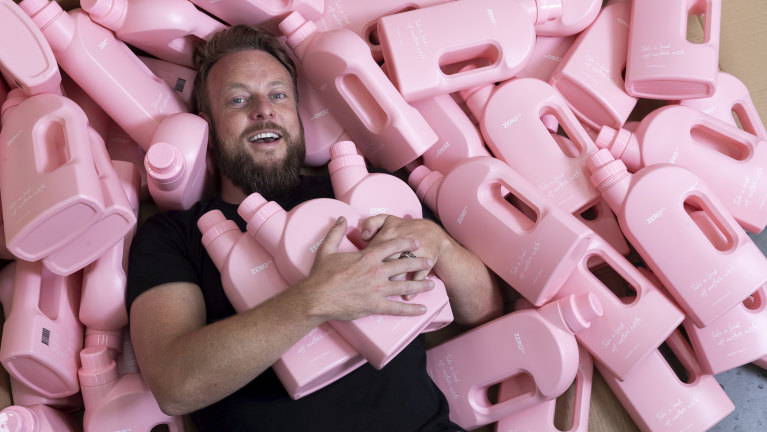 3. We're in the bedding business and know that washing your sheets can be a big whack to the environment. What are your recommendations for how to keep your products fresh and be kind to the environment?

One of the kindest things you can do for our planet is to stop using single-use plastic. Did you know that only 13% of what you put into the recycling bin at home actually gets recycled? That means that 87% of your plastic bottles end up in landfill! So, we want to help make that zero.

Making more sustainable choices about the products you use can really make a difference. Switching to Zero Co in your kitchen, laundry and bathroom means you're stopping the production of new plastic while also cleaning up the plastic waste that's junking up our oceans. And if we're touching on the bedding business, our plant-based Laundry Liquid is a fan favourite for ridonkulously effective results on your favourite sheets!

4. For those dipping their toe in the water of reducing their footprint, where should they start?
Being more sustainable at home and reducing your footprint can be really simple (and we love a bit of dirty talk when it comes to cleaning).
> Composting - So much of what we throw out is food waste that can be composted, think banana peels, tea leaves, veggie offcuts. You can free up so much of your bin space by having a compost system or small bin for food scraps and waste at home. Composting saves money, can help improve your soil, avoids unnecessary waste adding to landfill and reduces your environmental impact. Fun fact - if you compost at home for just one year, you can save global warming gases equivalent to all the CO2 your kettle produces annually, or your washing machine produces in three months!
> Soft plastics - collecting your soft plastics like chip packets or chocolate wrappers is an easy way to eliminate landfill waste and ensure your plastics are being recycled and reused in the future. Collect these in a bag and take it to the supermarket's soft plastics recycle bin when it begins to overflow. You'll be surprised at how quickly it can pile up! If you're not sure what plastics are 'soft plastics', REDcycle breaks it down really simply. Usually, if you can scrunch it and it's free of food and liquid waste, you're good to go.
> Planet friendly products - A product's lifespan, what it's made of and where it ends up after we use it is important to think about and consider when purchasing.
At Zero Co, we created a world-first, closed-loop refill model to maximise our product's lifespan and minimise our footprint. By delivering our products carbon negative, cleaning and refilling used pouches and sending them back out to new customers over and over, we are minimising our contribution to landfill whilst keeping you and your home smelling good and squeaky clean.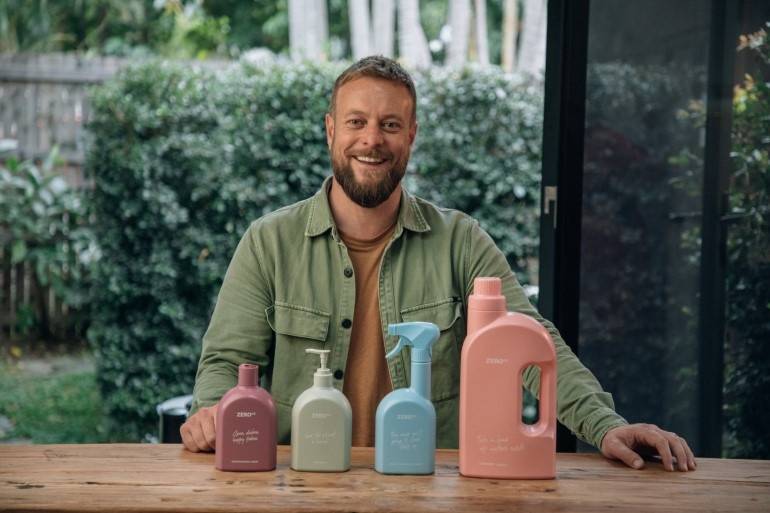 5. If you could get everyone in Australia to do just one thing for the environment, what would it be?
One thing? If we had to choose… it'd be for every Aussie to join our mission in ridding the world of single-use plastic, starting in their kitchen, laundry and bathroom.