We've assembled Kip&Co founder's Kate, Hayley and Alex's new season favourites from our Golden Hour collection!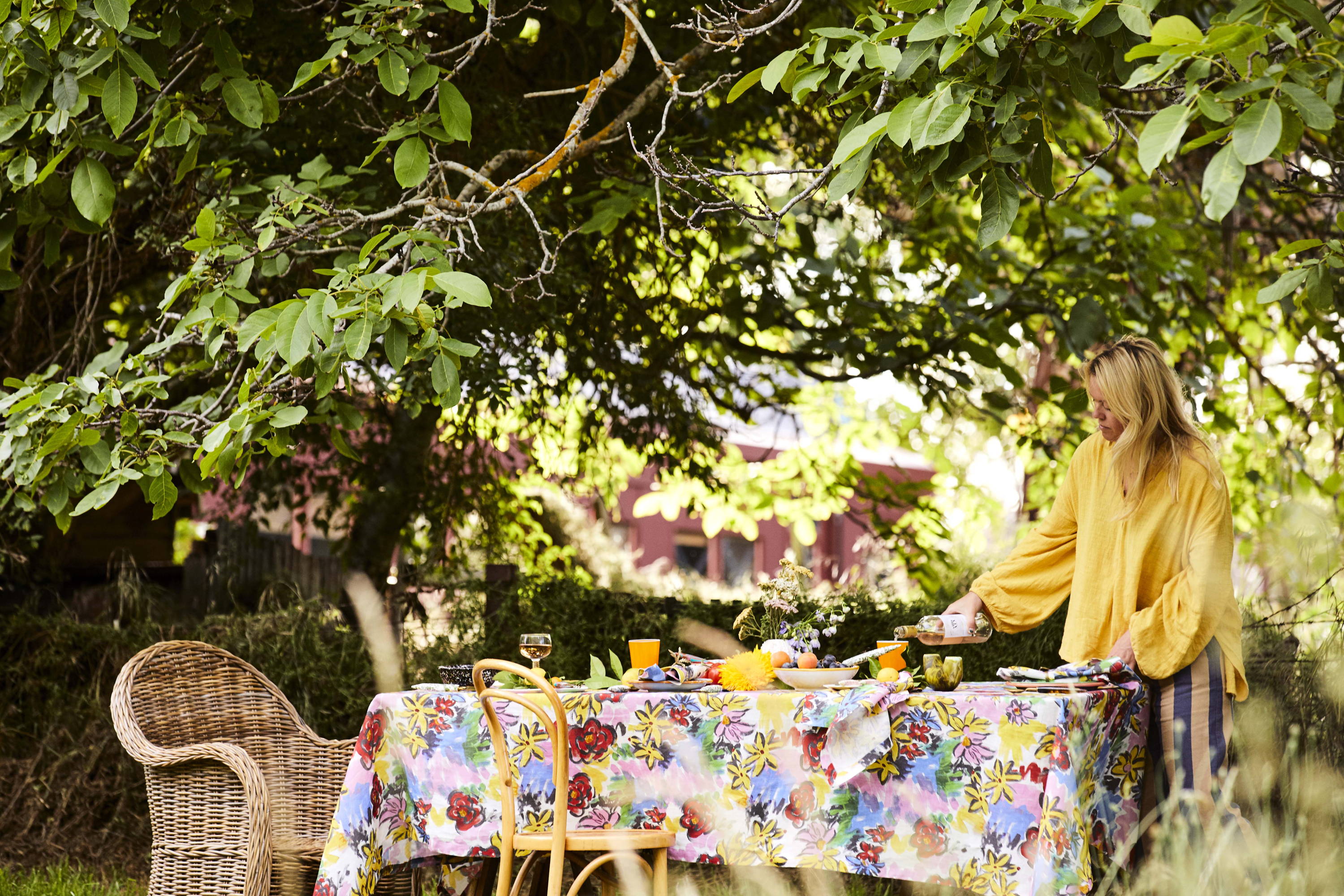 Hayley's Golden Hour picks

I really really love entertaining - so this time of year is my time to shine! We moved house about a year ago and with COVID, we haven't had a chance to have people over, so I will be seizing the moment whenever those restrictions lift! For me, the Rio Floral table cloth and new napkin rings will be on high rotation this summer.

I'm grabbing myself the tie die apparel and tote bag, fun and functional! But I also know Chloe, who is suddenly a gorgeous 14 year old, will get a good go out of these too.

I'm manifesting warm weather so have ordered Walking On Sunshine linen for our room, it just makes you want to smile (and sleep).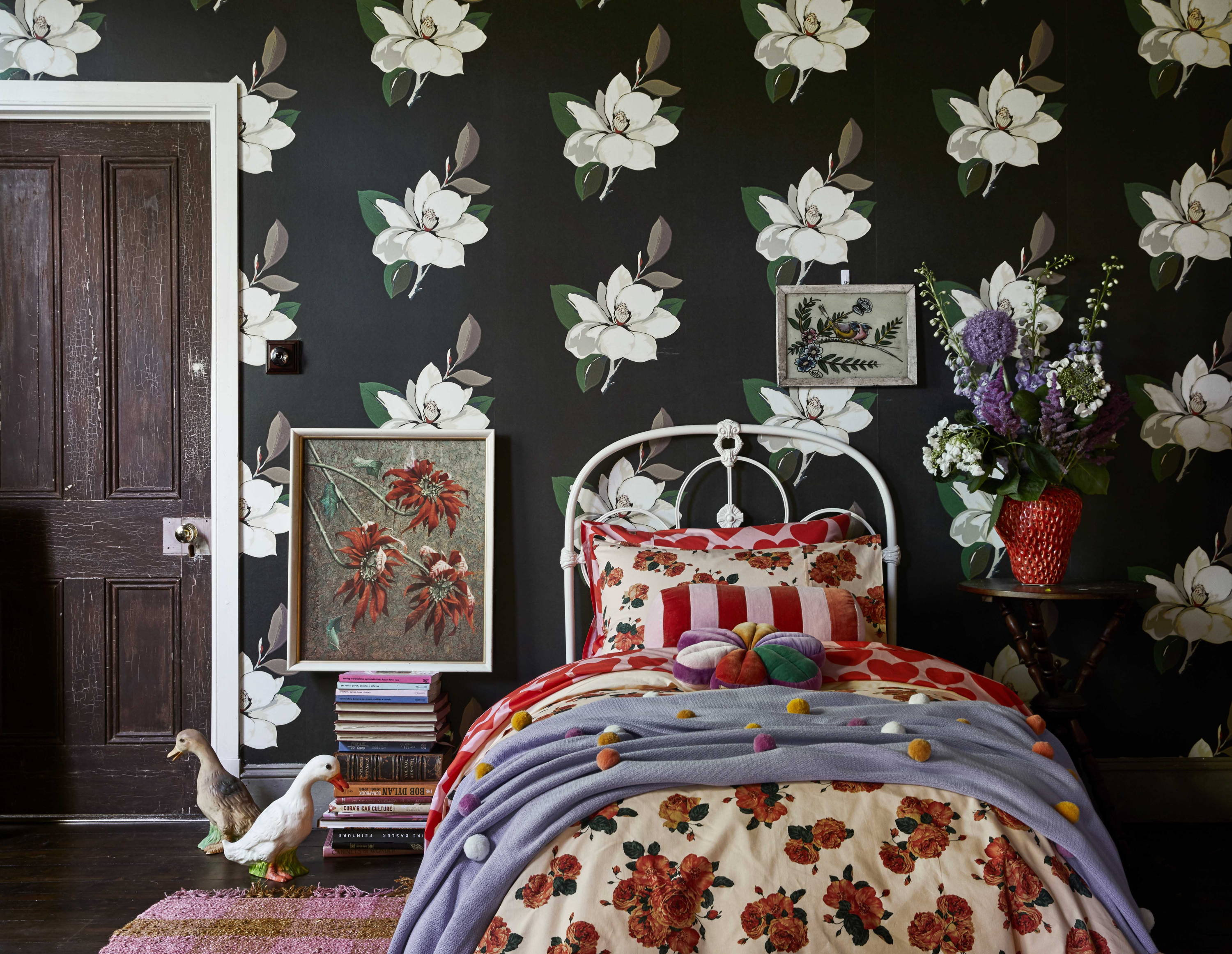 Alex's Golden Hour picks

Quincy's been joining me on my ocean dips (rain, hail or shine - not bad for a 3 yr old!) and I am ready to get her some of inaugural swim collection. The range is so cute, I love the little rainbow one piece and best of all, it's made of recycled plastic water bottles, part of our focus on sourcing more and more sustainable fabrics.

For Pearl, she's still loving her sleep bags and they're an essential part of our bed time routine - as soon as we slip her into that, the thumbs goes in, I belt out one rendition of twinkle twinkle and she's cooked. The sleep bags get a real work out, so I am excited to add the Colombo print in our new extra light weight 0.5 TOG for a long hot summer ahead.



I've been hanging out for the Abundance print - it's so fresh and feminine, seriously one of my favourite florals we've ever done!I'm styling my bed with cotton as we head into the warmer weather, plus this season we've gone organic, and I could not be happier about that! I think I'll also get the Rosie Posie organic cotton bedding for Quincy too - florals for the whole family!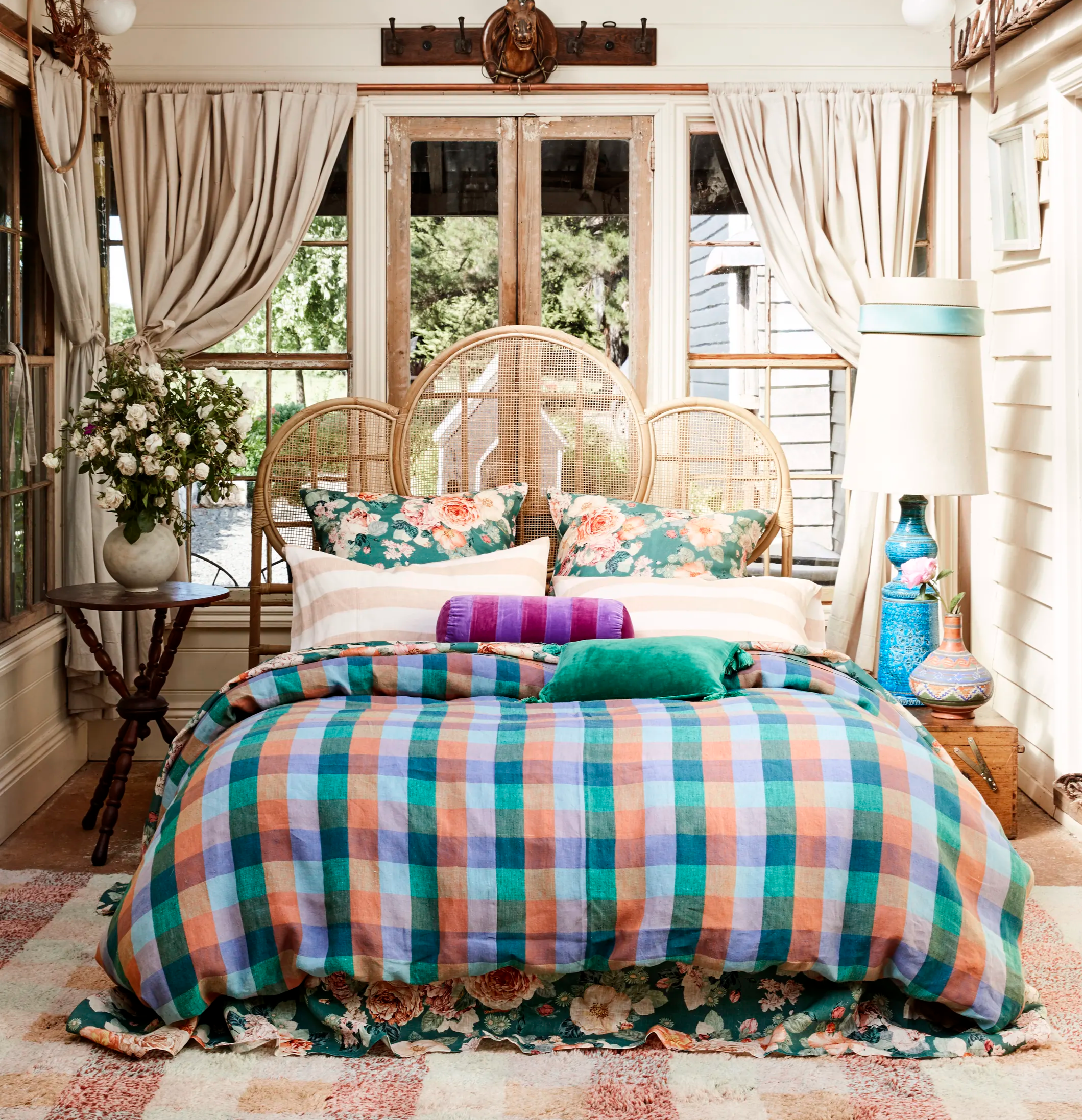 Kate's Golden Hour picks

I've added the Skyline Tartan bedding to my cart! It's buttery soft and the chunky tartan is both old school brit / grandmillenial but at the same time it's very modern and cool.

I'm getting my boys the Rainbow's End bedding, it's bright and fun and will keep them happy! I've also chucked a bunch of our new bucket hats in, the boys need a few on hand as they're forever disappearing and are so essential for summer!

I'm going to be extremely organised this year and am grabbing the Santa Sacks and Candy Cane PJs for the whole family. I do not want to miss out, and these are always first out the door! I'm not quite sure if I'll be able to squeeze Mal into the PJs but it'd be a pretty sweet family photo if we could, ha!