---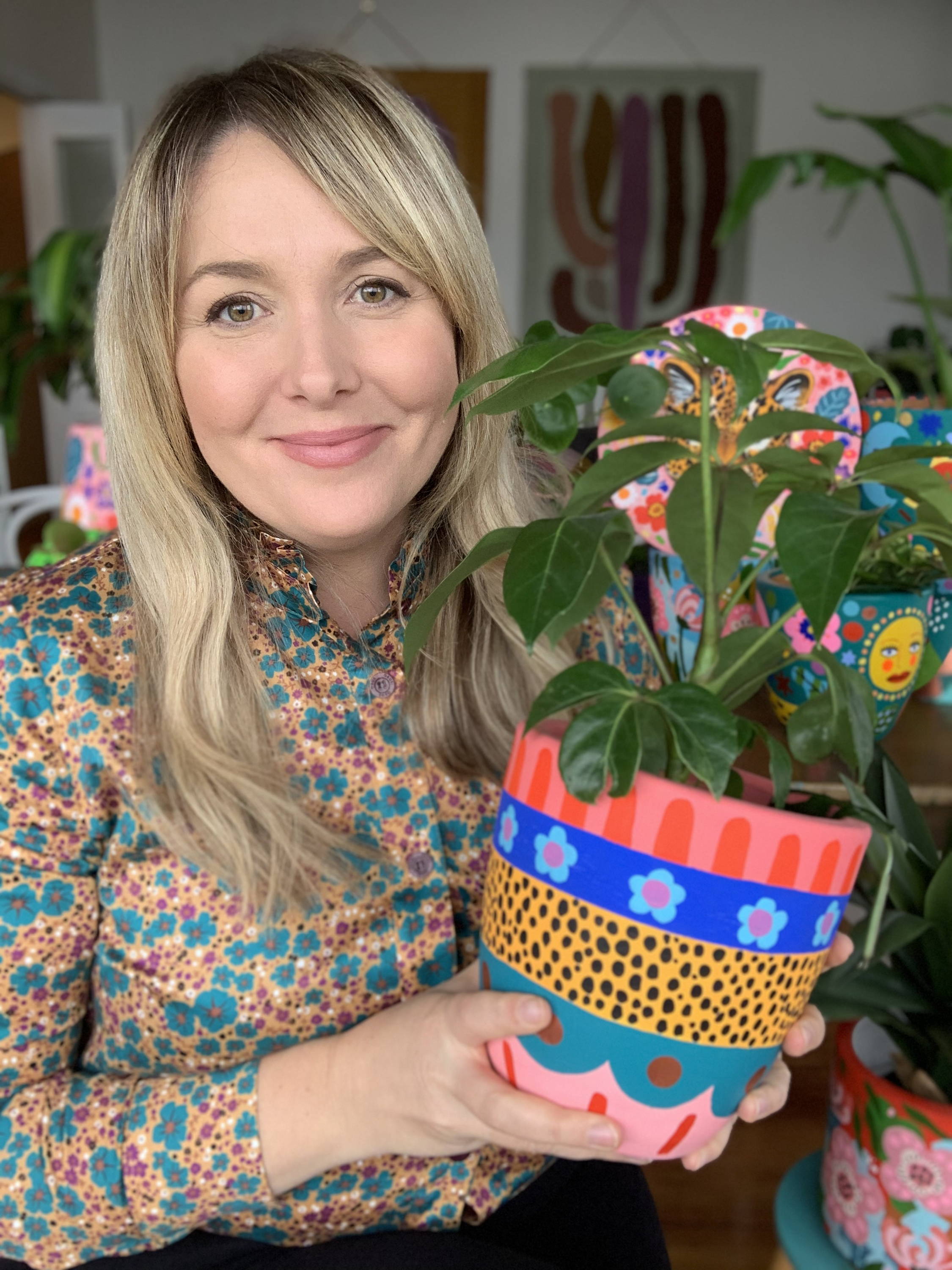 We chat to colour lover and talented artist Julia aka @summer_svenson - take a sneak peek inside her home, and find out how she's styling her kids rooms, plus get your rainbow fix with her incredible art!
Your artwork is so incredible, it's like you've been doing this for decades, but in fact you started your career in an entirely different space. Can you tell us a bit about your "origin story"?
I have always loved painting – somewhere along the way I sidestepped into my previous career. This started with a late night uni job, manually dubbing VHS tapes at Channel 9, then shifting into work as a Researcher and Associate Producer in Network Television.  
This later role involved sourcing talent, scouting locations and coming up with story ideas. As it often involved travel, it was a really fun way to spend my 20s into my 30s.
After work I still felt the pull to spend spare time painting, sewing and crafting, just for fun. If I wasn't making something at any given time, I was usually thinking about what I was about to start making!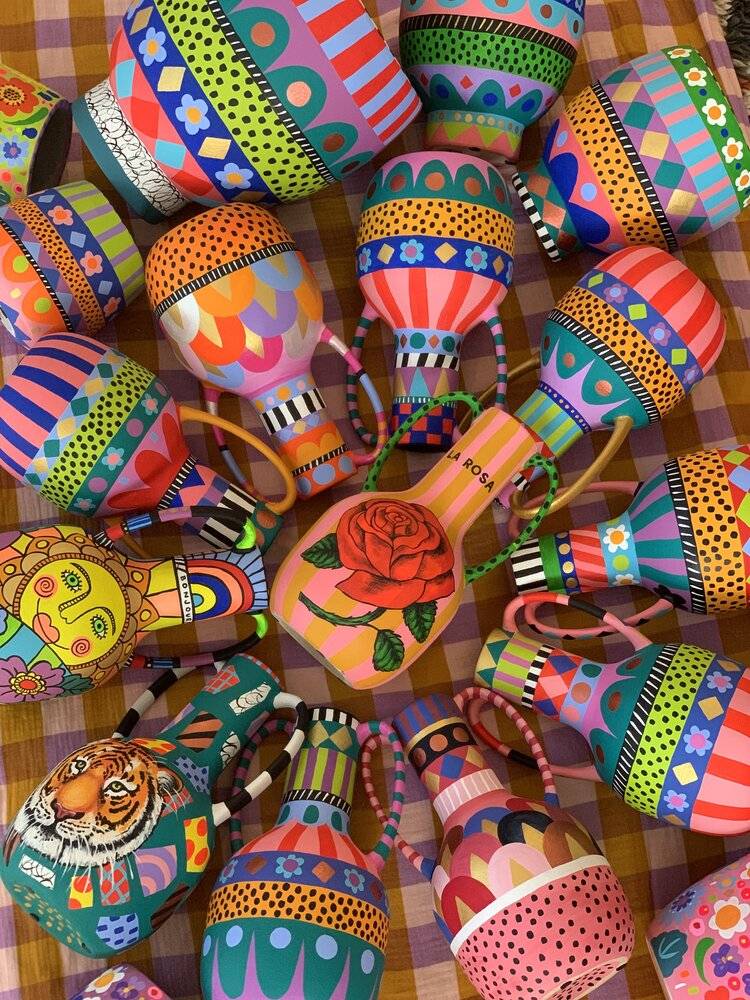 You started the business when you had a little bub, and are now raising two little kids. How have they shaped or been involved in the business along the way?

I'd just finished up working on a busy Reality show when I had my son, Freddy, nine years ago. When that switch was flipped - from the organised chaos and pace of work, to the solitude of being home with baby (and all of the ups and downs that experience entails) - I won't lie; it was a big shift!
So once we'd found our rhythm together, I started making things whilst Freddy slept, as a way to keep myself feeling creative and productive. I had a go at selling personalised Christmas baubles online during that first year and it seemed to hit a bit of a niche. That really was the start of what Summer Svenson is now.
These days, the best part of what I do is that I am genuinely a one woman band - I can choose how and when to paint. My output relates back to the kids - school term and kids otherwise occupied means- more pots. Bored kids in lockdown - way less pots, I found!!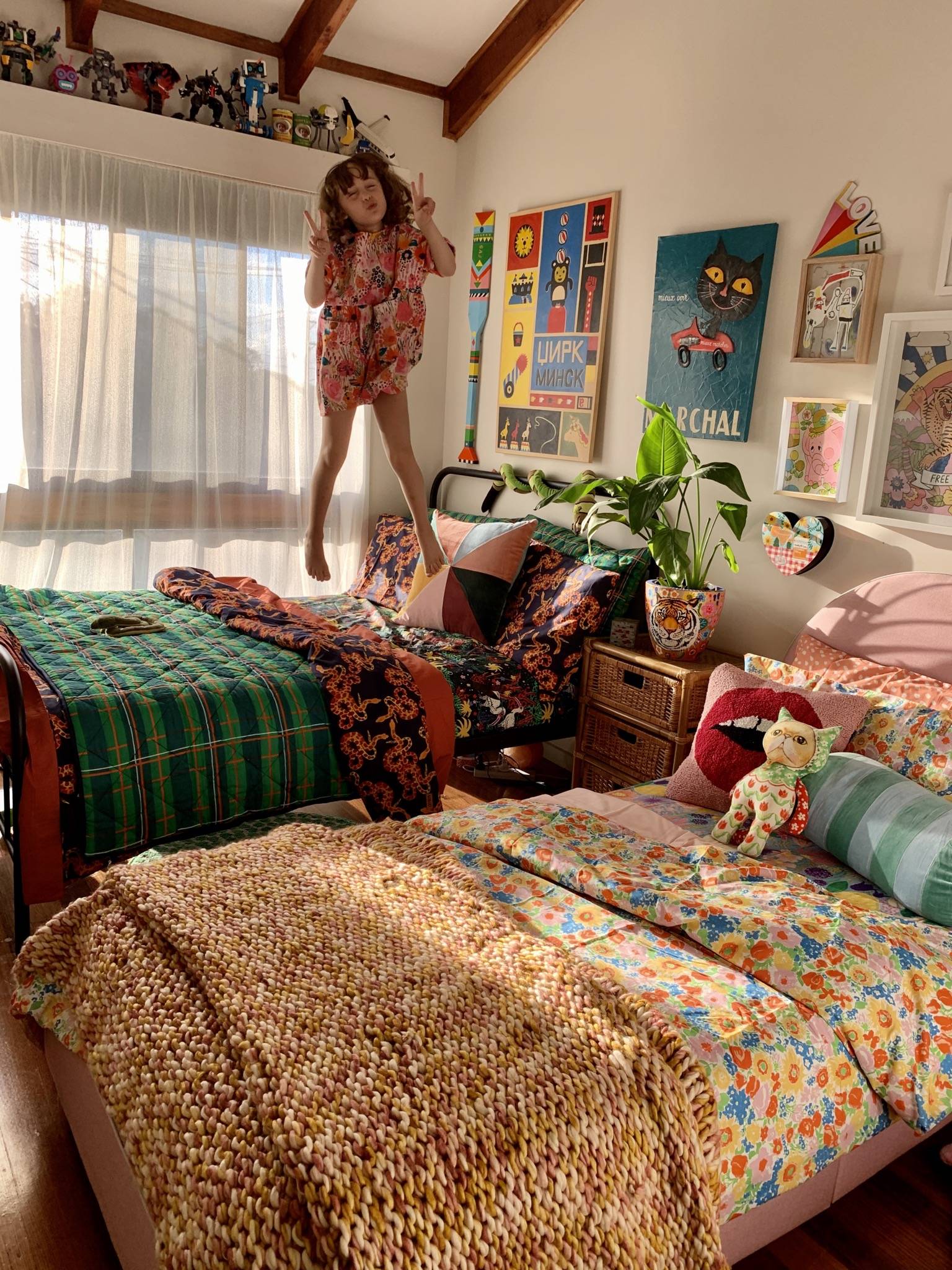 ---

When you need to knuckle down to work, but have the kids at home, what's your go to craft activity for them?

They are both obsessive drawers. For my daughter Poppy, it's putting a kawaii face on any inanimate object or shape. For Freddy, it's currently all about making flipbooks or drawing pages of characters (for the shows he's always writing in his head).
Luckily, this shared interest means they are quite self sufficient with this these days and even enjoy "collabs" together. Our kitchen island is piled high and messy with their work at all times.
Sometimes, they sit with me at the dining table and paint their own pots too, but it's fair to say they don't have quite the same pot passion as their mum (with most left unfinished to do something else).
We're rolling around to Easter, what creative activities are on the list for your kids this year?

I have a Latvian background, so when growing up, Easter was always about decorating hard boiled eggs and a hard boiled egg hunt.
I'll bring some of that tradition to my kids with the egg decorating, but I don't think the tradition will extend to the hunt, We'll just go with chocolate there or I'll be very unpopular!
Our method is boiled eggs and then using spoons to dip them in mugs filled with boiling water, food dye and a splash of vinegar. Then we finish them off with designs using a metallic marker. They look gorgeous in a bowl on the table!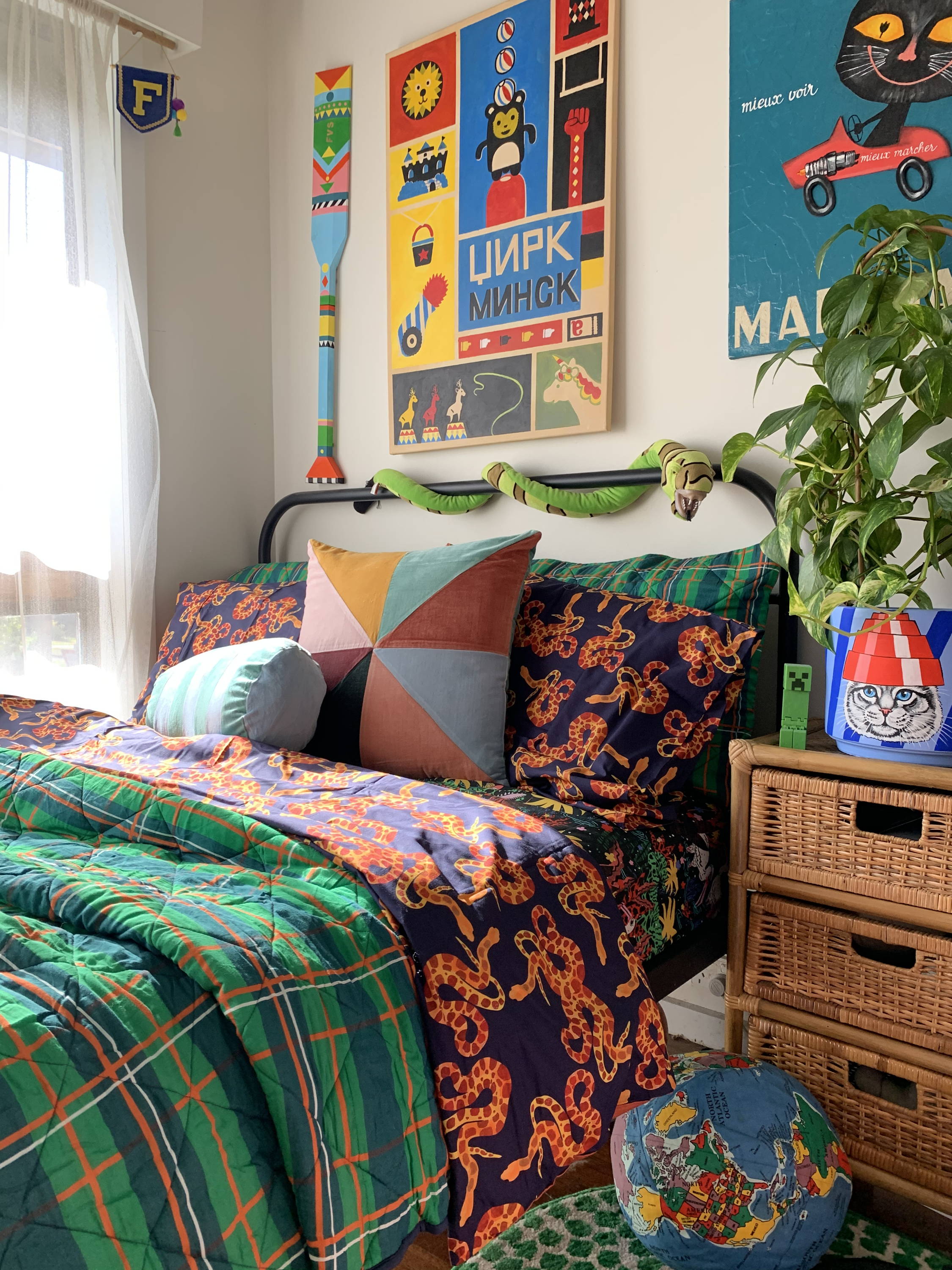 ---
---