We chat beauty secrets and skincare rituals with our friends at Mukti Organics. Get ready to shine bright like a diamond!
What inspired you to create Mukti Organics?
I have always loved the beauty industry. Years ago, I was working as a beauty therapist and found that the products my clients needed did not exist. Feeling compelled to offer people what they did need I went on to complete a Diploma in cosmetic chemistry, which was quickly followed by a Diploma in Natural Therapies and set about making my own.
When I started there were very few ingredients to choose from and we had no organic standard. I literally began door knocking with my products and built up a skincare brand from a market stall.
Over the last 20 years, my humble artisan vegan skin, body and hair care brand has evolved to its current status: a certified COSMOS-ORGANIC range that meets the gold standard in international global organic certifications. I still have my hand in every aspect of the brand including sourcing, formulation and production.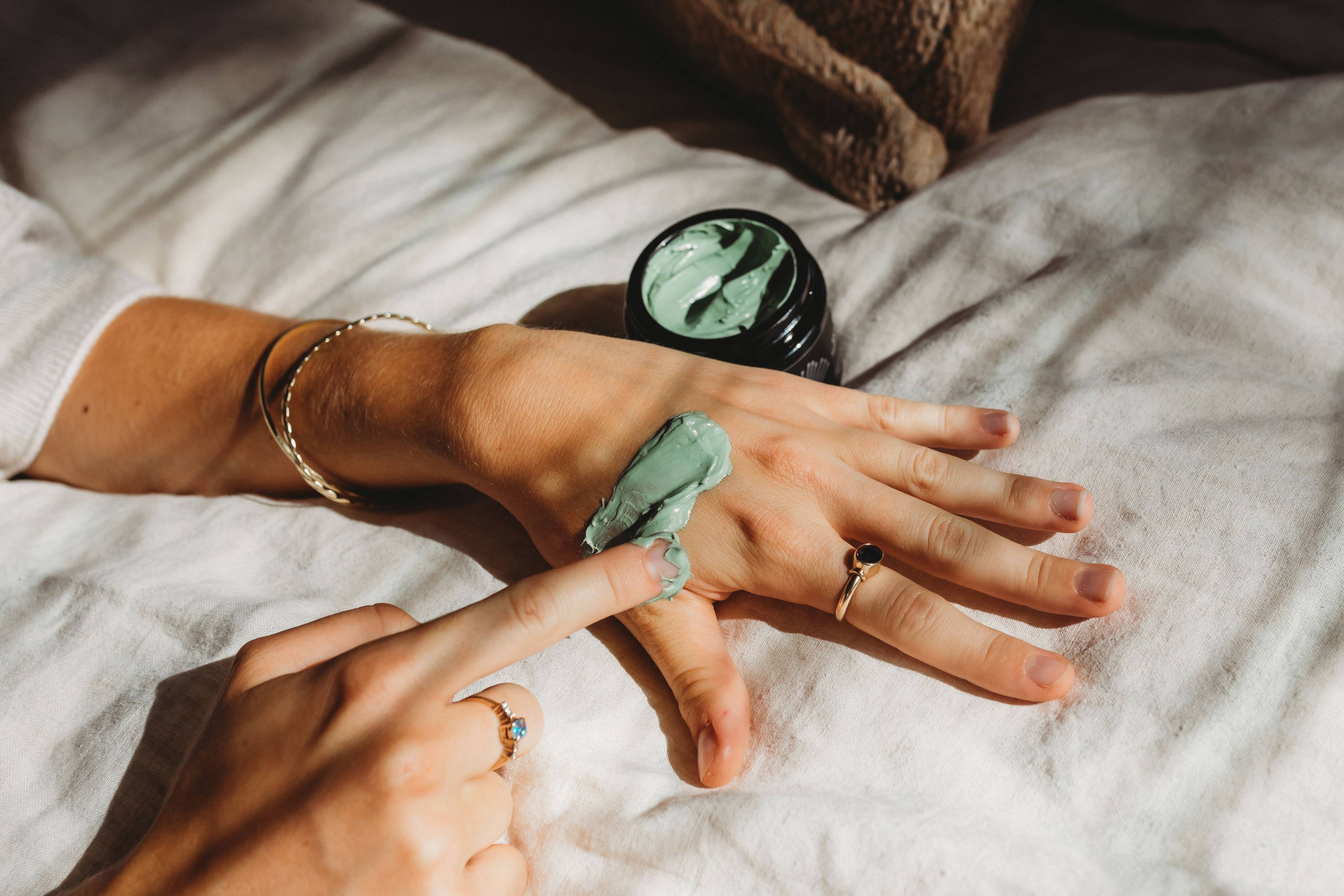 We love that your products use all organic ingredients and native Australian extracts. Are there any specific ingredients we should keep an eye out for that will help us keep our skin feeling fresh and hydrated during these winter months.
KAKADU PLUM
A native Australian plant found in the northern regions of the continent considered to be among the top natural skincare ingredients. Due to the constant exposure to the harmful rays of the sun, this superfood plum has developed an efficient system to protect itself from the oxidative stress caused by sun induced free radicals. It's known to contain the world's highest concentration of nutrient-available vitamin C. A free radical scavenger that protects the skin from environmental harm. When applied topically, it restores the skin's antioxidant defence system, protecting the dermis from degradation.
Kakadu plum also stimulates pro-collagen 1 and hyaluronic acid to help reduce wrinkles, improve skin texture and protect against UV related damage. It has powerful anti-inflammatory properties that dramatically increases the synthesis of collagen. It also lessens hyper pigmentation and reduces the appearance of fine lines and wrinkles. Boosting the efficiency of sunscreen actives whilst enhancing skin radiance and resilience, Kakadu plum is one of the most highly sought after natural skincare actives across the globe.
QUANDONG
Reduces fine lines, behaves like AHA. The quandong is a unique native Australian fruit found in the arid and semi-arid regions of all Australian mainland states. It was traditionally an important source of bush tucker for Aborigines — so high in nutrients it was considered a suitable substitute for meat.
The fruit was also prized for its medicinal qualities, with the tree roots being ground down and used as an infusion for the treatment of rheumatism. The leaves of the quandong were crushed and mixed with saliva to make a topical ointment for skin sores and boils.
Within each seed is an oil-rich kernel which was also processed to treat skin disorders. Native Australians traditionally crushed the kernels to make a hair conditioning oil.
Active ingredients in quandong include phenolic acids, which have antimicrobial, antioxidant and anti-inflammatory properties and behaves like an AHA (alpha hydroxy acid) on the skin. It also contains rutin, another strong antioxidant which works synergistically with vitamin C to have an anti-aging effect. Rutin strengthens capillaries and reduces blood pooling in the delicate skin under the eye area, hence reducing dark circles and puffiness.
DAVIDSON PLUM
Amazing for an antioxidant & anti-inflammatory boost. There are at least three forms of Davidson plum. The one we use in our products is Davidsonia pruriens, a medium-sized rainforest tree that grows in northern Queensland. Its indigenous name is ooray. The edible, dark purple coloured fruit is produced in large clusters, providing a delicious and nutritious food source for many rainforest creatures, as well as being a key component of Australia's bush tucker.
The Davidson plum is extremely high in antioxidants (even higher than blueberries) and is rich in vitamins and fruit acids. It contains anthocyanin, a flavonoid which researchers have found assists in the prevention of wrinkles and the elimination of free radicals. It reduces UV damage to skin, promotes production of collagen and elastin and improves skin elasticity. Anthocyanin also has anti-inflammatory properties and behaves like an alpha-hydroxy acid (AHA) on the skin.
Davidson plum contains phenolic acids, which have antimicrobial and antioxidant properties stronger than vitamin E. It also contains flavone glycosides, which work synergistically to intensify the antioxidant activity of vitamin C. It can strengthen capillaries and reduce dark circles and puffiness under the eyes.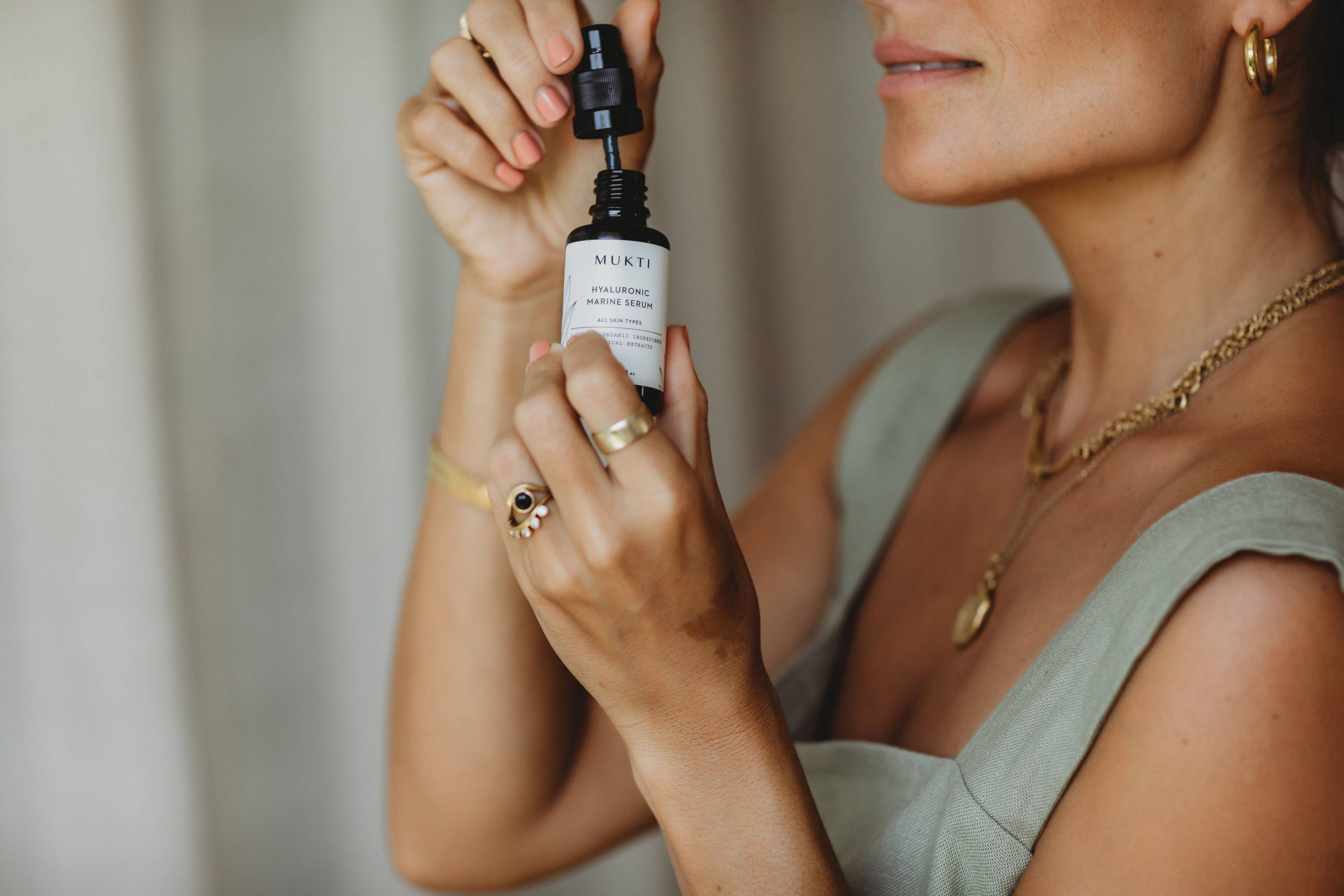 Top 3 products we will find in your cosmetics purse?
Keeping a facial mist handy is an on-the-go refreshment that can be used in conjunction with your products and throughout the day to set your makeup and give your skin a dewy glow plus is a necessary adjunct to your product penetration. The Rose Blossom Hydration Mist, is one of our best selling products due to its versatility, it's the closest you'll get to being able to whip a mini facial out of your handbag by giving you an instant glow with a light hydrating mist that doesn't disturb makeup. Its also your best friend in the desk drawer if you work in an office with air conditioning which can drain the skin of moisture.
The Daily Moisturizer + SPF is a great everyday light day cream with 20% Zin Oxide, a non-whitening formula, it's great for days when your running errands and in and out of the sun casually all day.
Our NEW Hyaluronic Marine Serum is like a giant drink for your skin, holding 1000x its weight in water, it is the ultimate weapon in plumping fine lines. It sold out when we launched it, and even now we struggle to keep it in stock.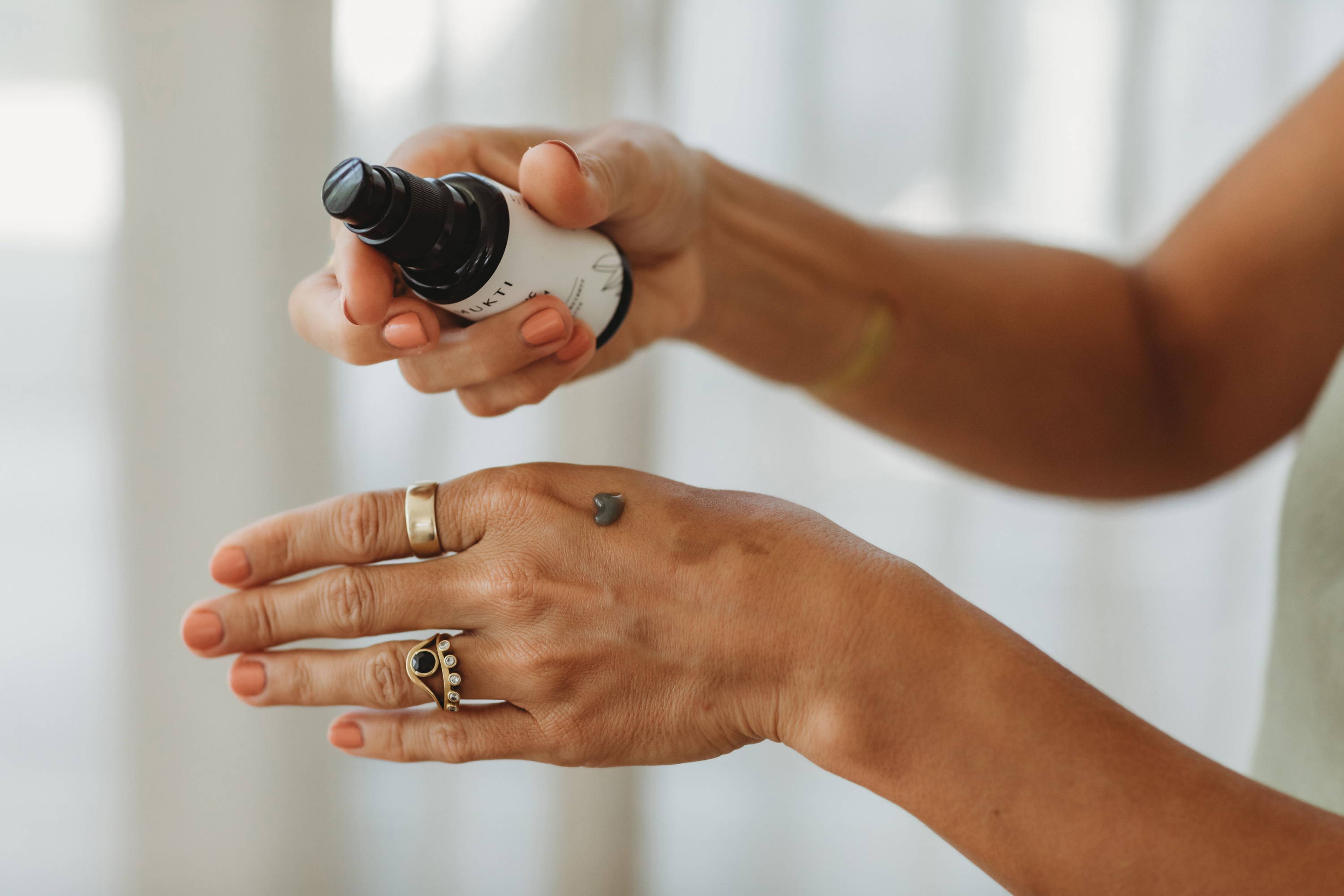 Talk us through your night-time beauty rituals:
The basis of any effective skincare routine, day or night, is a good cleanser. I swear by my Hydrating Cleansing Lotion. Without a clean canvas, products have difficulty penetrating. This super gentle cleanser effectively removes dirt, makeup and impurities without the use of any harsh surfactants. It is important to keep your skin clean but not stripped and this cleanser hydrates while it cleanses. I then spray my Rose Blossom Hydrating Mist, and follow with my Age Defiance Eye Serum and Age Defiance Night Serum. These work wonders to repair your skin and slow the signs of ageing while you sleep. The Ultimate Age Defiance collection is one of our best selling collections all year round.
What are you eating during the winter months to keep your skin looking fabulous?
Everything that I consume is from organic farming. I am a stickler for nutrient dense food that is going to feed my body and assist me with feeling great and aiding longevity. I'm primarily plant based and eat meat occasionally although it must be biodynamic and grass-fed. I eat fish once a week. I fast intermittently every day for 12-18 hours so my eating window is reduced. In that time, I will have two meals one that is a protein-based smoothie and the other is a small amount of protein and salad or vegetables. My favourite indulgence is baked sweet potato wedges served with Guacamole.