The mother of all wallpaper collaborations has landed! We are very excited to share with you two limited edition Minnie & Me Interiors x Kip&Co wallpaper prints - Meadow Pink and In the Jungle. Give your kid's bedroom a kiptastic makeover with these removable wallpapers, PLUS they are easy peasy to install! Boss mamma Kristy, founder of Minnie & Me Interiors, knows more than a thing or two about styling, and has shared her top tips on how to give your kid's bedroom that instant WOW factor!Shop Minnie & Me Interiors x Kip&Co wallpaper exclusively online at www.minnieandmeinteriors.com.au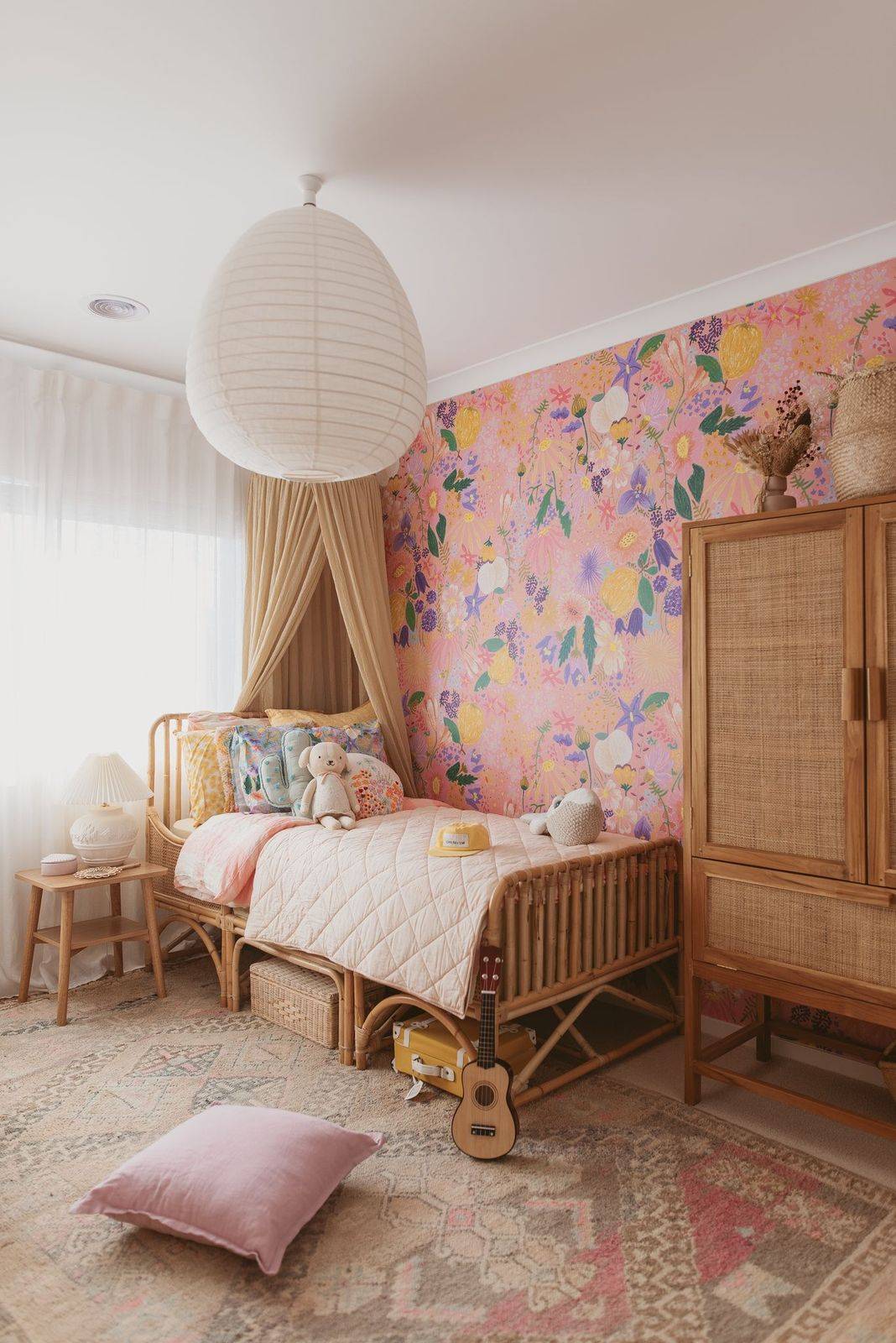 Tell us about Minnie and Me Interiors! Where did the idea to design super stylish kids wallpapers that are removable (genius!)?

It all started when I had my first daughter, Minnie. My love for interior decorating blossomed, and I couldn't find the perfect wallpaper for a nursery I was creating for some friends. In came my brother, Jon, a sign writer by trade with a genius idea... "let's create our own". And boom, just like that, Minnie and Me Interiors came to life.

We are a truly family run small Aussie business.

Dad (Dean), also a sign writer with 50 years experience in the sign and printing industry, and Jon form our production team. Jon's wife Chelsea helps out sometimes when we're super busy.

Mum (Maree) handles all the shipping, and helps Dad out in the production office sometimes too.

I'm the creative director and do all of our marketing. I also still work in health care, which will always be my first love. My husband, Ben is our accountant.

We are now supported by a lovely admin and graphic design team too.

We love what we have created, but also can't quite believe it sometimes, pinch us!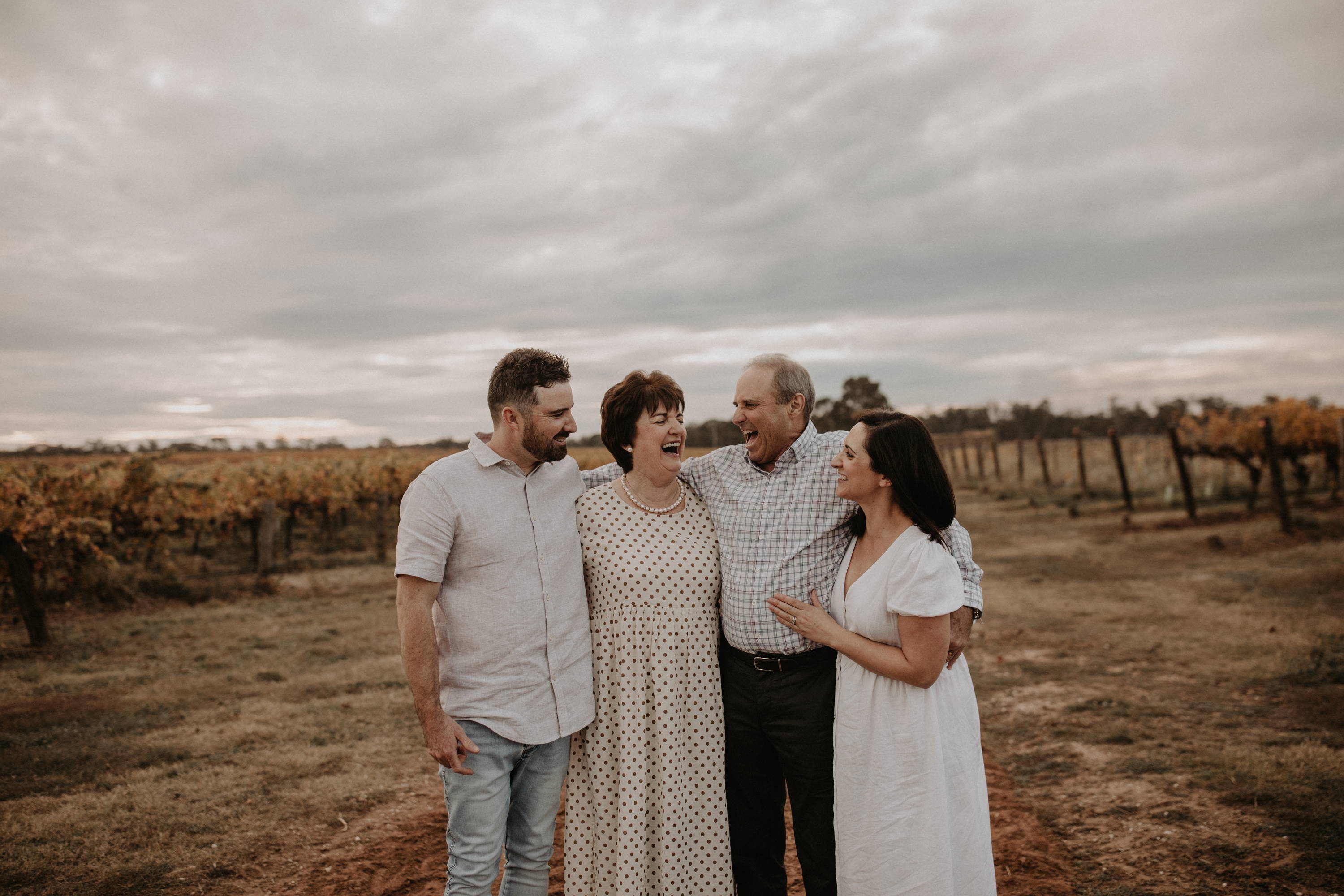 Where do you get inspiration for for new prints and products?
I always have wallpaper on the brain! 'm constantly scanning socials for new artists to work with. I have a love for florals, so I'm always drawn in that direction, but we have lots on offer now outside of that too. We work with lots of wonderful stylists who also come to me with new ideas... my graphics team always bring their vision to life for them #teamwork

What are your 3 top tips on giving a kids bedroom an easy facelift?
1.Wallpaper or wall decals are a must. I'm team wallpaper. It instantly adds glam.
2.Bedding and cushions. Good quality linen and a well made bed always elevate a room. Tie in the colours with those in your wallpaper.
3. Include lots of storage - built in robes, baskets, a tall boy, toy boxes and shelving - I like to keep surfaces minimal in order to keep the room beautifully styled, but I also want my rooms to be kid friendly for the little people that live in them... having a place for toys and precious items helps to achieve this.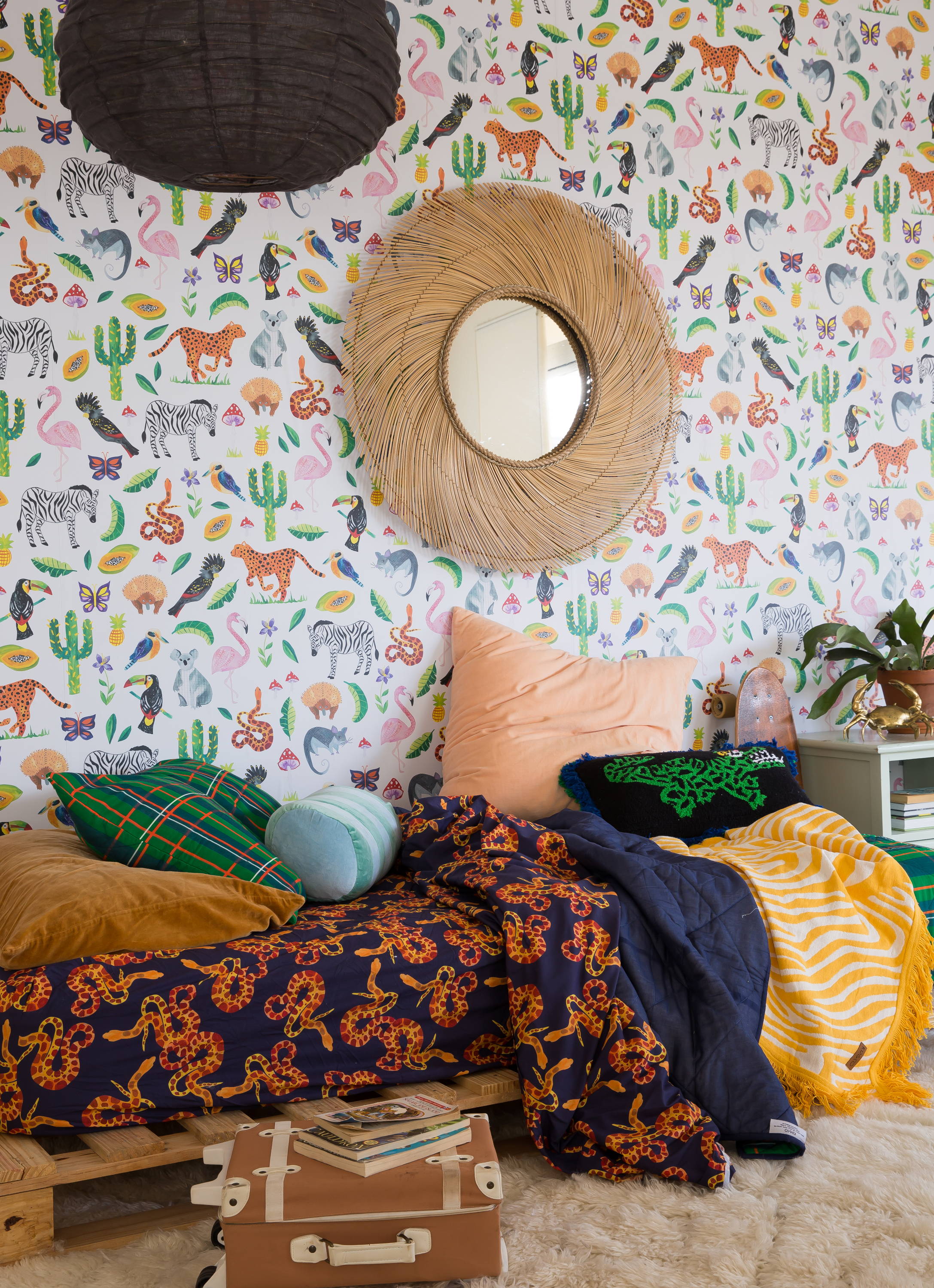 Tell us how the collaboration with Kip&Co came about?
Who wouldn't want to work with Kip&Co... they design some of the best floral prints going around. The beautiful, bright colours have always caught by eye, but it was meadow that had me at hello. I just knew it was suppose to be a wallpaper. And even better, Kip&Co are also Melbourne locals... we love supporting other small Australian businesses.
How easy is it to apply a Minnie and Me wallpaper?
Our wallpaper is completely DIY, but in saying that, you also need to throughly ready our product info and installation instructions. Like any project, wallpaper installation takes planning and patience.
We offer two collections: standard width wallpaper and luxe width wallpaper. They are printed on the same luxury peel and stick fabric, but the panel widths are different. The standard width panels are priced at an every day low price so that now everyone can enjoy having wallpaper in their homes. You can read all about the differences here: https://www.minnieandmeinteriors.com/pages/faqs