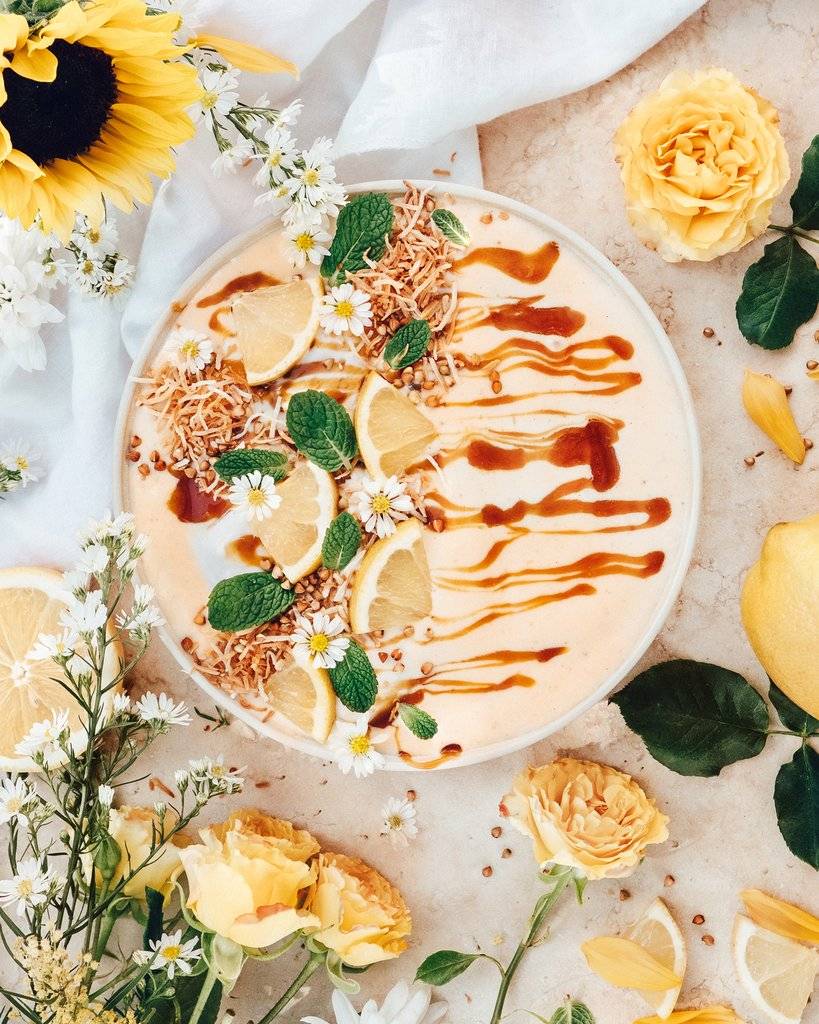 We didn't think Nutra Organic's Lemon Lime Collagen Beauty could get any better, but this recipe really takes the cheesecake. Their Lemon Cheesecake Smoothie Bowl has all the flavour of our favourite cheesecake, without the dairy, bringing the perfect balance of tangy and sweet, with their zesty Lemon Lime Collagen Beauty, and a moreish lemon maple caramel. If you're looking for a way to brighten even the dreariest of mornings, this bowl of sunshine is it.  
Ingredients
2 frozen bananas
1 cup coconut yoghurt, plus extra for serving
1 tsp buckwheat kernels
1/2 lemon, juiced
1/2 tsp vanilla extract
Method
1.Make the lemon caramel sauce by adding the maple syrup and 1 tbsp lemon juice to a pan. Cook on a medium heat for about 1 minute, until it begins to bubble then remove from heat. Set aside.
2. Toast your buckwheat kernels and shredded coconut in a dry pan on medium heat.
3. Add banana, 1 tsp lemon juice, coconut yoghurt, collagen beauty and vanilla to a blender, blend until smooth.
4. Pour into a bowl, drizzle caramel over the top, top with dollops of coconut yoghurt and scatter over toasted coconut and buckwheat kernels.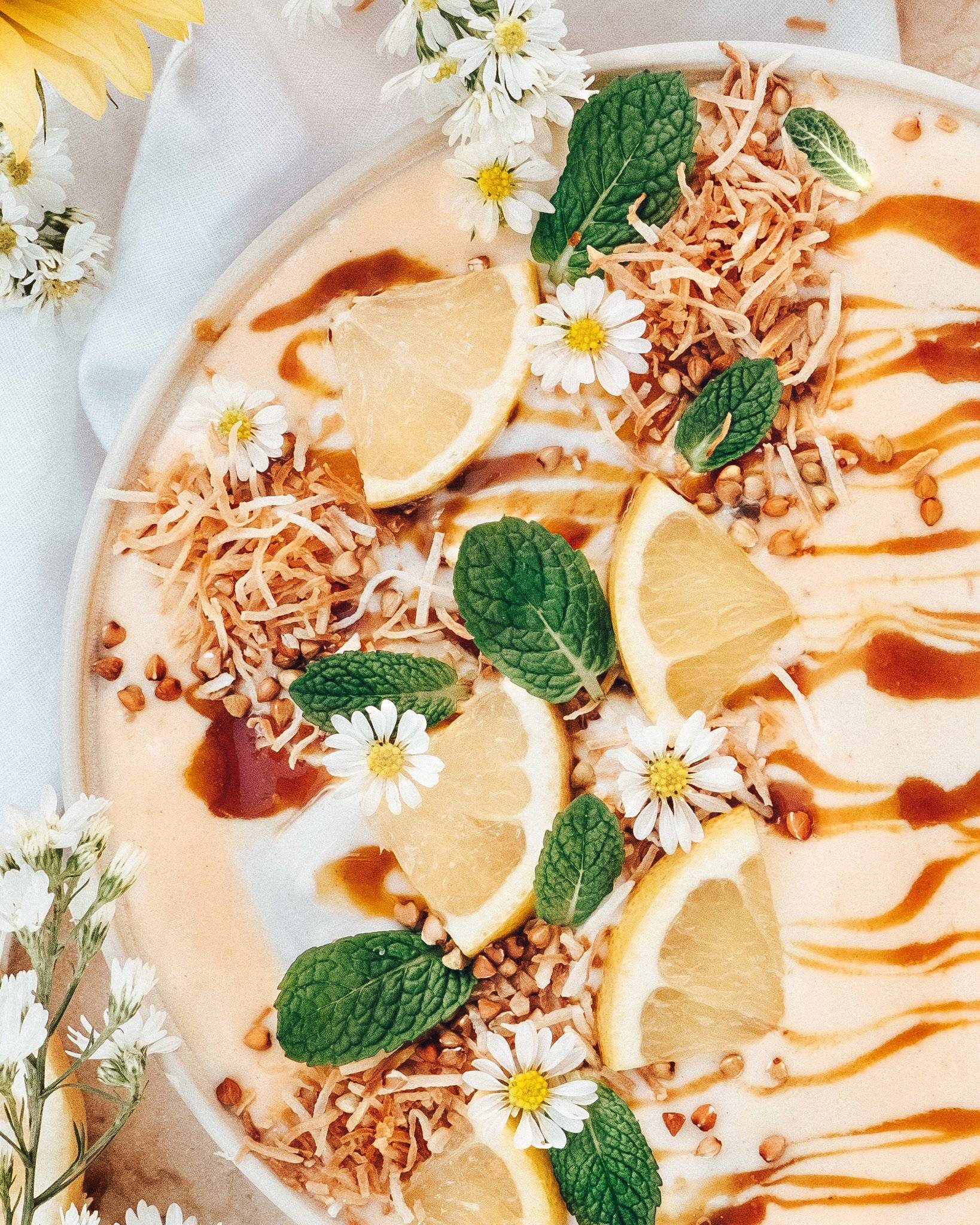 ---