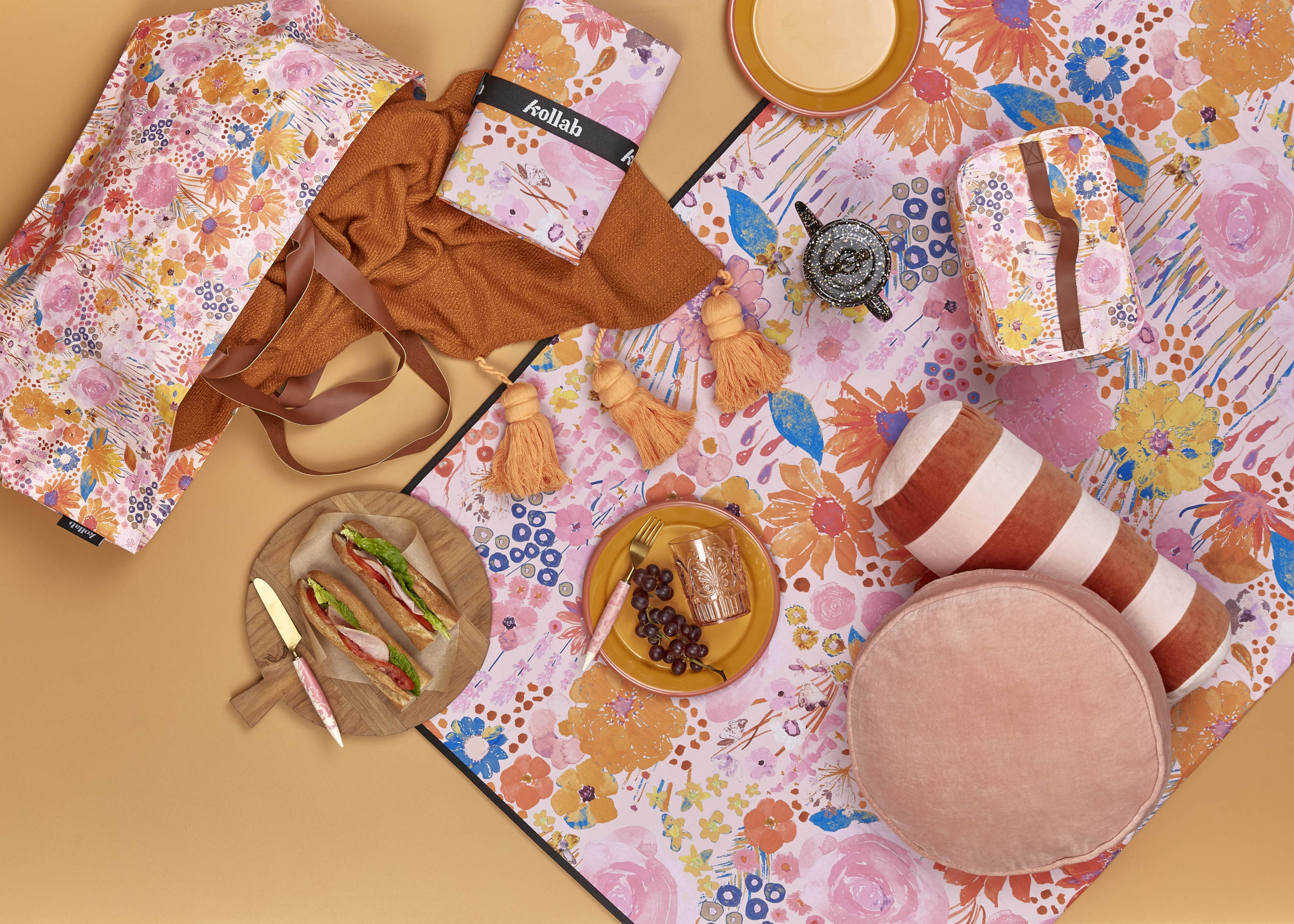 The Kip&Co x Kollab range brings our fave floral Field of Dreams print, to everyday essentials by Kollab. Practical, affordable, fun and fashionable, this is a match made in heaven for your next outdoor adventure. Today we chat with founder of Kollab, Hayley about how this blooming beautiful collab came to life!
Tell us all about Kollab! Where did the idea come from, who does what in the business, and how have you grown from that initial start up to the booming biz you are now?
We started Kollab in 2014 with an idea to create beautiful, everyday essentials. Many of our products cooler bags, shopper totes, market bags were available in the market but we wanted to do it in a more fashionable and trend driven way. That's partly the reason why we named the business Kollab, we always had hoped to be collaborating with interesting and creative partners! For me, it has always been about making practical items more fashionable and affordable for most customers.


Where do you get inspiration for all your awesome new products?
From everyday life. The Picnic mat as an example was something we needed. As a family of 5 we couldn't find a product that suited our needs in this category. Large enough, water resistant, a fun colourful print and a mat you didn't have to fold a particular way to pack it up! We worked on it for a few years sampling and testing and came up with the current mat.


What's your most popular / all time fave product?
Right now the Picnic Mat! It was a labour of love and we really wanted to make it happen so to know now that our customers are loving it feels really good.  

Tell us how the collaboration with Kip&Co came about and what's included in the collab range? Any favourite pieces?
We contacted you years ago to ask the question but the timing wasn't quite right. Collaborations have always been so fun and we try and make it as easy as possible. It's just about starting a conversation and seeing where it will end up!
The Field of Dreams print will be offered across our collection of Bags and Mats. Loving the bags especially as we have paired it with our signature tan vegan leather look handle which grounds the brightness of the print.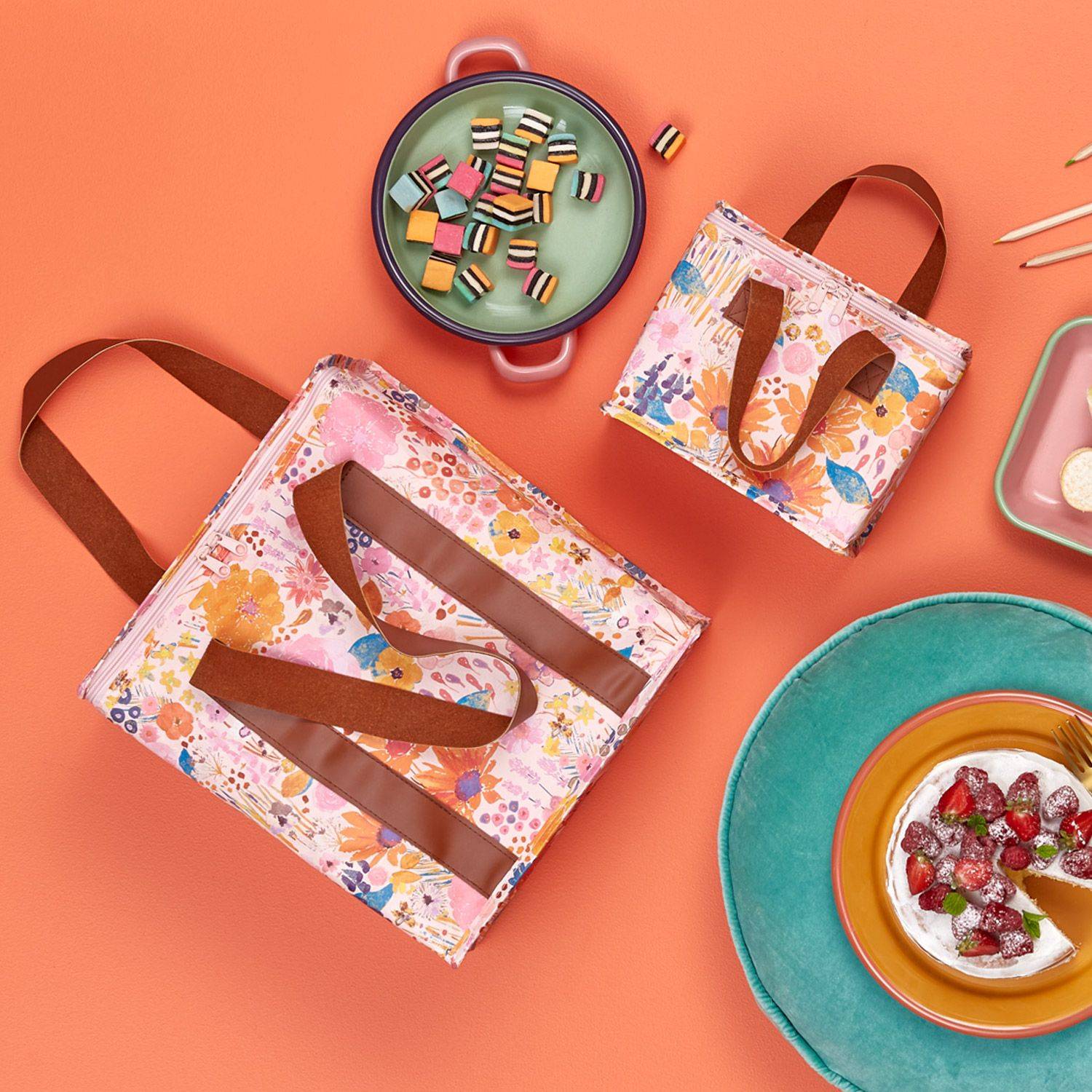 We love the lifestyle that your products inspire. One of your most iconic products is the picnic mat, can you tell us your 5 favourite picnic spots?
We love the water so they are all coastal.
Point Nepean National Park
Angourie
Noosa River
Seal Rocks
Back Yard (St Andrews Beach) Picnics for sure with friends. One positive of Covid is that it has increased our appreciation for these!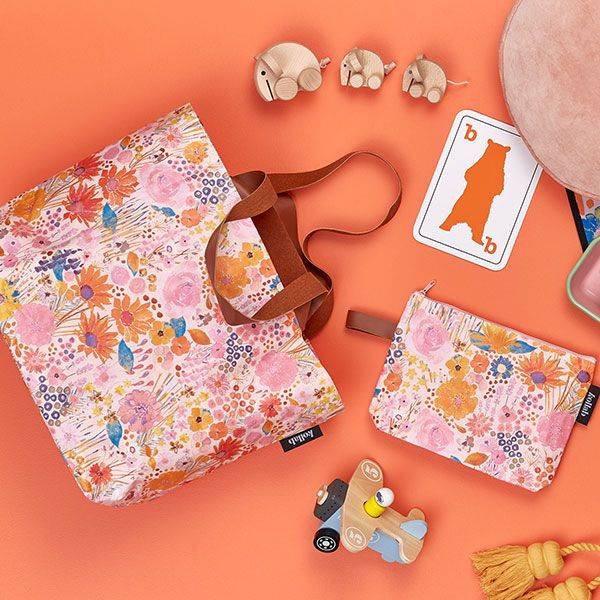 The school year is back on! What's inside your ultimate lunch box?
I think these answers need to come from our girls!
Polly 10 yrs
Carrot sticks
Apple slices
Roll up
Avocado on toast
Thermos Hot Tomato Pasta!
Abby 10yrs
Nuttela Sandwich
Watermelon
Grapes, Rasberries and Blue berries
Museli Bar
Coco 14yrs
Greek Salad with capsicum
Carrot stocks and Avocado Dip
Chocolate Croissant
Assorted Berries


Where can people find Kollab?
All great homewares and lifestyle stores. Plus online www.kollab.com.au