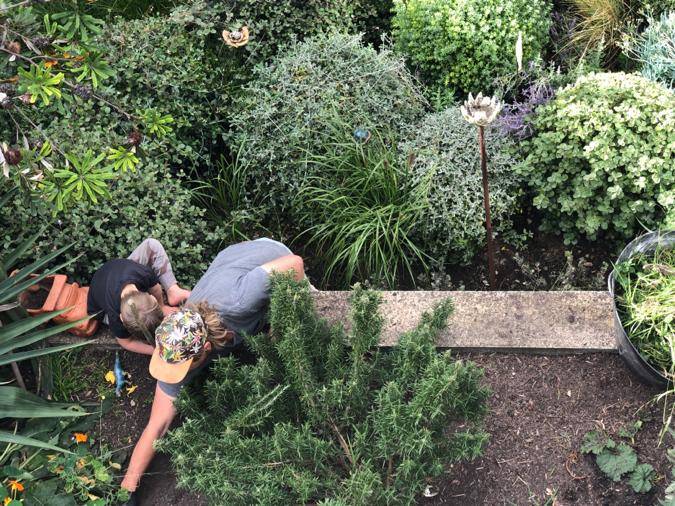 If you're lucky enough to have a garden (whether it's your life's work, a neglected little patch, or an indoor plant), now is a great time to reconnect with nature and get growing. Our resident landscaper (and Kate's fella, Mal) has a few hot tips for all the budding green thumbs out there.
Here's where to start:

Dead head:
Start thinking about dead heading all your perennial flowers down to the last bit of foliage (perennials are the ones that bloom each summer). With this years' late heat you might be able to get another couple of weeks of colour so keep your eye on the prize.

Soil:
As your deciduous trees start to lose their leaves, stay on top of the fallen growth and compost, compost, compost - the single best supplement you can give your garden. It's so important to continuously add humus (Tucker for plants) to your soils. This will reduce the need for synthetic fertilizers and improve water retention. It can be used as your mulch, and ideally always is! Looks great as well.

Get your bulbs out:
Bulbs make an incredible addition to any garden. Plant now and fertilize and you'll reap the rewards come Spring.

Veggie patches:
Sales of seedlings and seeds for veggies are sky rocketing as people continue to recognise the benefits of a self sufficient way of life. The humble home veggie patch is so awesome - it's organic, tasty, cost effective, good for the soul, grows before your eyes and a great thing for kids to be involved in. It's time to start planting your winter crops now. Get the last of your summer crops out and turn your beds over with Organics composts and green manure. The things I'd be planting at the moment are:

Broccoli
Beetroot
Broad beans
Brussels sprouts
Cabbage
Carrots
Cauliflower
Chives
Coriander
Fennel
Garlic
Kale
Lettuce
Parsley
Potatoes
Radish
Rocket
Shallot
Silverbeet