Our fabulous friends at Hire A Kombi have travelled the world in the iconic vans, from he deserts of California to the Victoria coastline. We hit them up for their tips on how to pick the perfect Kombi, and where to head this summer. Start your engines.
Hire your Kombi at hireakombi.com and follow Hire a Kombi on Instagram @hireakombi.
1.
We're all itching to hit the road this summer, and put 2021 firmly in the rear view mirror. What are your top three regional destinations in Vic to hit in one of your Kombi's?
There are so many amazing places in Vic but our top 3 recommendations are the following and these are the number of days we strongly feel is necessary as a minimum to really experience the trip at it's best but anything more is an absolute treat:
- Great Ocean Road to Peterborough recommend minimum 3 days
- Wilson Prom National Park recommend minimum 4 days
- Grampians recommend minimum 4 days
2. You've got heaps of Kombi options to hire, what do you recommend for a single / couple / family?
The campers are fantastic for a couple and family of up to 5! If you want to go for a day trip with up to 8 people
Harriett
is definitely your gal and
Greta
is our little pocket rocket beetle which seats 4 and is so much fun to cruise around in for the day or treat yourself to some sweet little air bnb and have her parked up beside it for a few days to cruise the coast.

3. What's the best memory you've made on a Kombi trip?
We feel so grateful to have a life in kombi's. They bring us so much joy through the people we meet and the places we go. People smile and want to chat and it feels like atleast once a day we are having a really joyful interaction with strangers. We purchased our kombi
Dawson
in outback Qld and that was our favourite trip in Australia as a family when we drove him back to Vic but we also travelled California in a kombi and this is definitely a trip our whole family will never forget and we look forward to continue travelling the world in a kombi.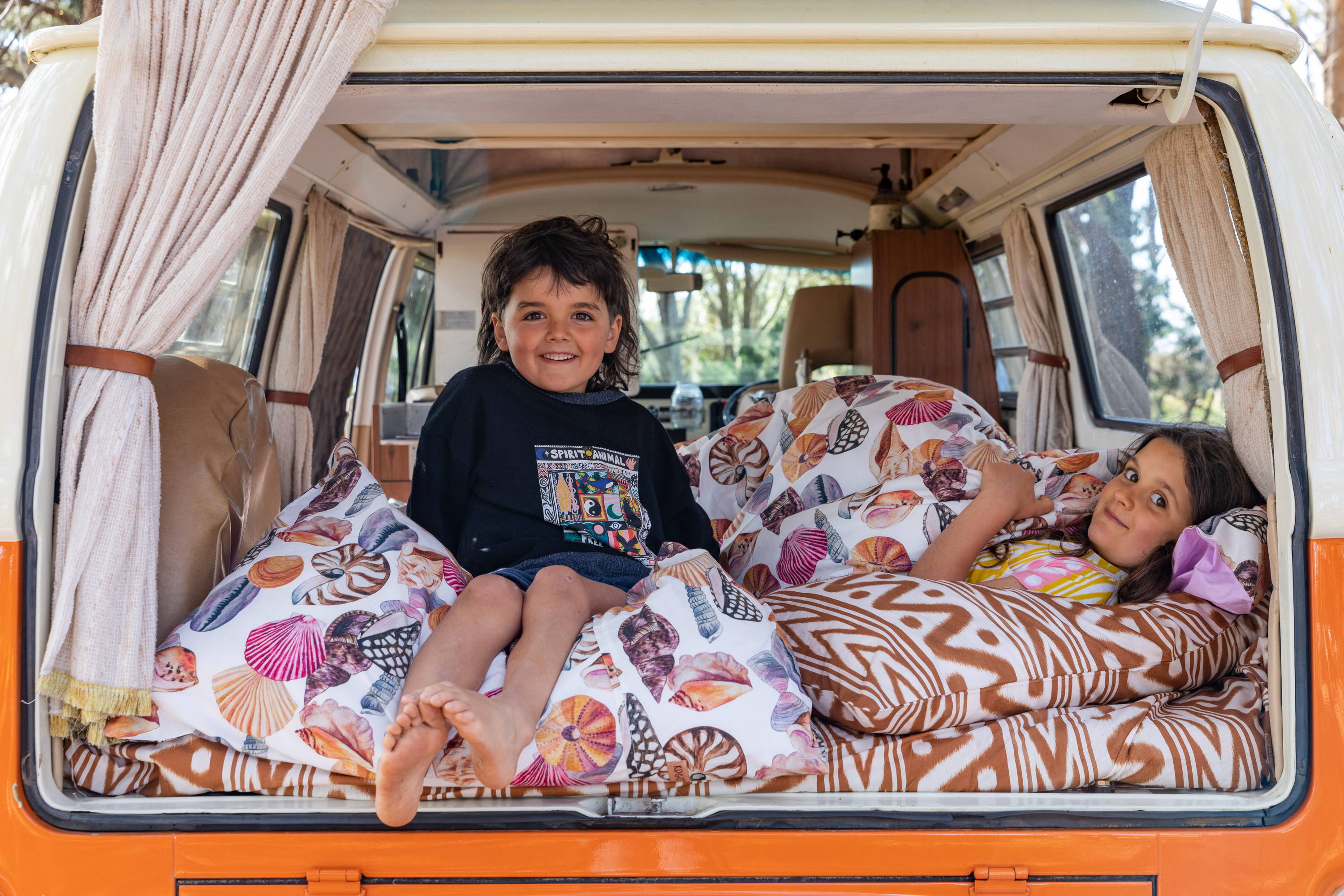 4. What are you looking forward to in 2022?
In 2022 we look forward to introducing our new kombi to the fleet. A kombi that will be offering such a different experience and we can't give away too much yet however it is the first in Australia and we hope it will bring so much joy to those who see it. We also look forward to setting up our new space to create an experience for our customers from the moment they drive into our farm. Music and community also holds a really special place to our family so we look forward to hosting more wonderful gatherings amongst our kombi's.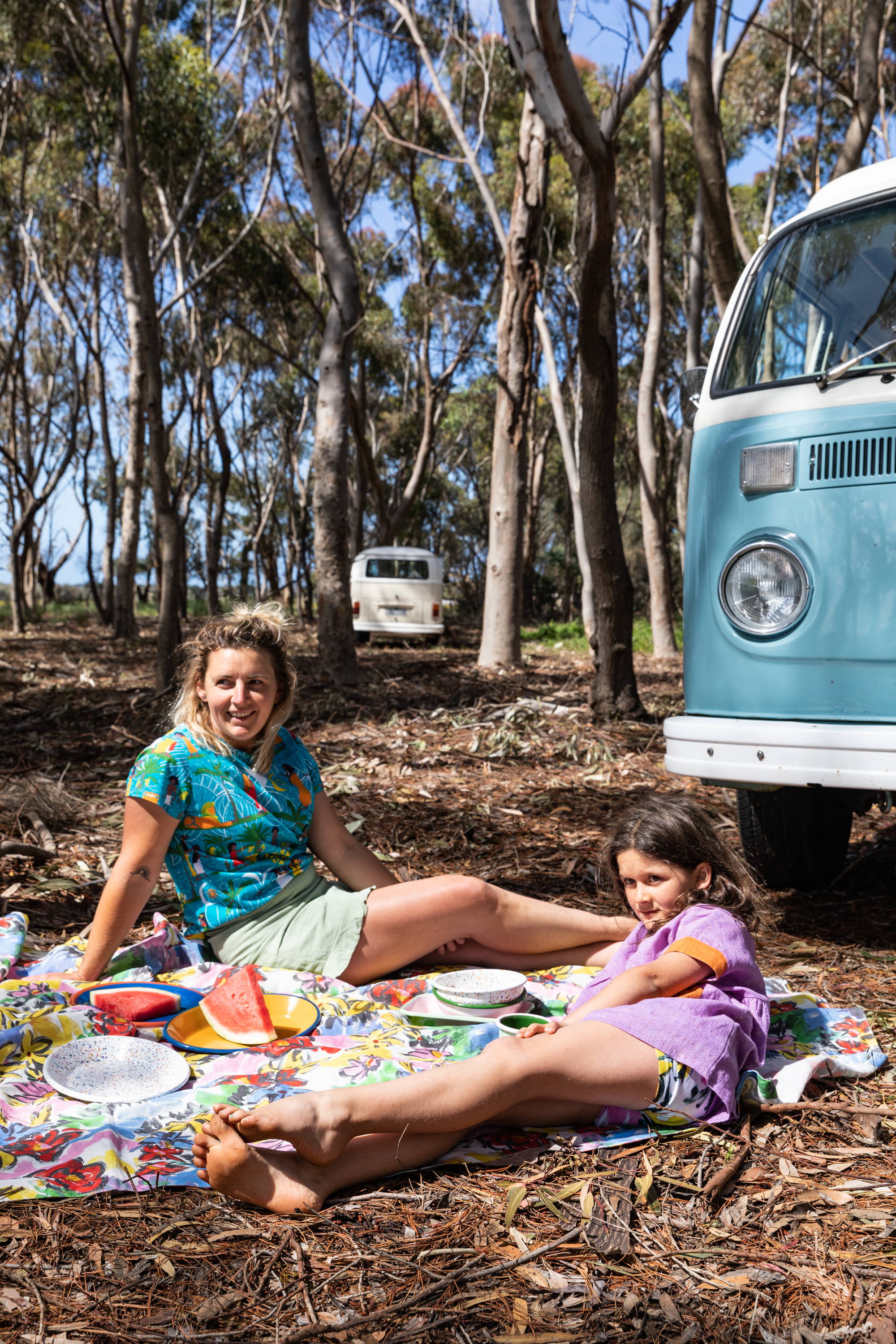 5. What will you be putting in your own Kombi from the Kip&Co Golden Hour range?