---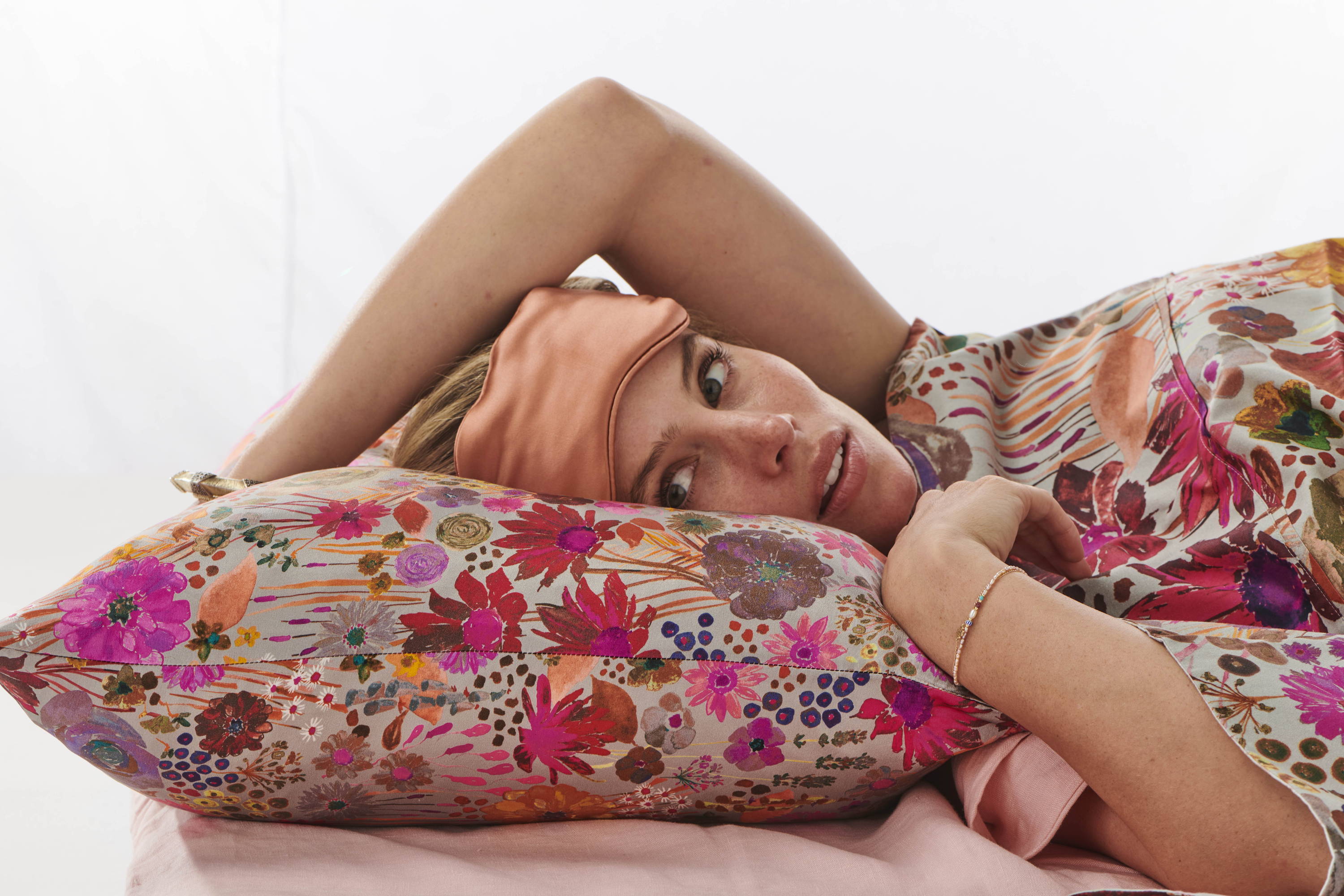 In today's blog we chat beauty secrets with the talented Maddy Dixon, founder of Flora Remedia (pictured above).


You're a model, author and entrepreneur. Congratulations! That's an incredible list of achievements. Let's start with your business, Flora Remedia, can you tell us how that started and what the philosophy is behind the brand?
Sure! My beloved business Flora Remedia is an extension of myself and what I feel to be important in life. I aim to reduce the separation between human and nature by creating heavenly smelling essential oil-based products. I believe that nature has the power to change how you feel so I use only natural ingredients. Each little oil roll-on is designed with a specific purpose (Increase energy, reduce stress etc.)


Your book The Botanical Beauty Hunter gives awesome practical tips on how to find natural beauty at home. It's accessible, sustainable and good for you and we love what you're putting down. What are your favourite home beauty tips / hack?
If you follow me on Instagram (@maddy.daisy) you have no doubt heard me go on and on about baking soda. It's just so useful! I use to remove stains from my teeth and keep them white, remove fake tan, and it's also a great dead skin dissolver. You can even make laundry powder out of it. I've always got some in my bathroom. It's no surprise I'm also a huge fan of oils. A quality body oil like jojoba is so much more beneficial for your skin than a conventional moisturiser which is likely carrying a large percentage of water and not a lot of natural, skin-nourishing ingredients designed to look after your skin in the long term.


Let's talk about oils! What's your favourite and how do we lather up without becoming an oily mess?
I have a couple of oils which I rotate through. I also recently tried using hemp but I just can't get used to the strong smell! I like to apply my oils all over my body whilst I'm in the shower. This way you won't be over-oily when you get out because the shower will have removed some of the oil. Just pat yourself dry with a towel and be super careful not to slip! Otherwise, you can apply the body before you have a quick shower (some of it will still stay on) OR just apply the body oil and walk around nude until it's absorbed! Some oils absorb better than others. My favourites are rosehip (which has a heap of vitamin c) and jojoba, which is technically a wax and is also great for oily skin.
What are your own personal beauty rituals and tips for complexion perfection?
Well, I love trying out new beauty trends and ancient beauty rituals so I tend to change things up quite a bit. There are a few staples in my rituals. A key to a good complexion lies in what we consume, so I am generally super healthy with what I eat HOWEVER I absolutely do not believe in being overly restrictive. This is particularly true when travelling overseas (R.I.P) where I have absolutely no restrictions on what I eat. I always come home with a few pimples but it's worth every bite of fried tempura and every mouthful of gelato.


What are the benefits of silk and how would (or do!) you incorporate them into your routine?
I've slept on silk pillowcases for as long as I can remember. Not so much for the skin benefits as they are now used these days, but mainly for their hair care benefits. When I was a child I used to have tangled hair CONSTANTLY. It would drive my mum mad. I can remember going through bottles of strawberry-scented de-tangling spray. The next day I would come home from kindergarten with blue-tac in my hair and we would have to go through the whole process all over again. To this day - I still use silk pillowcases to prevent frizzy hair days and they work a treat for me.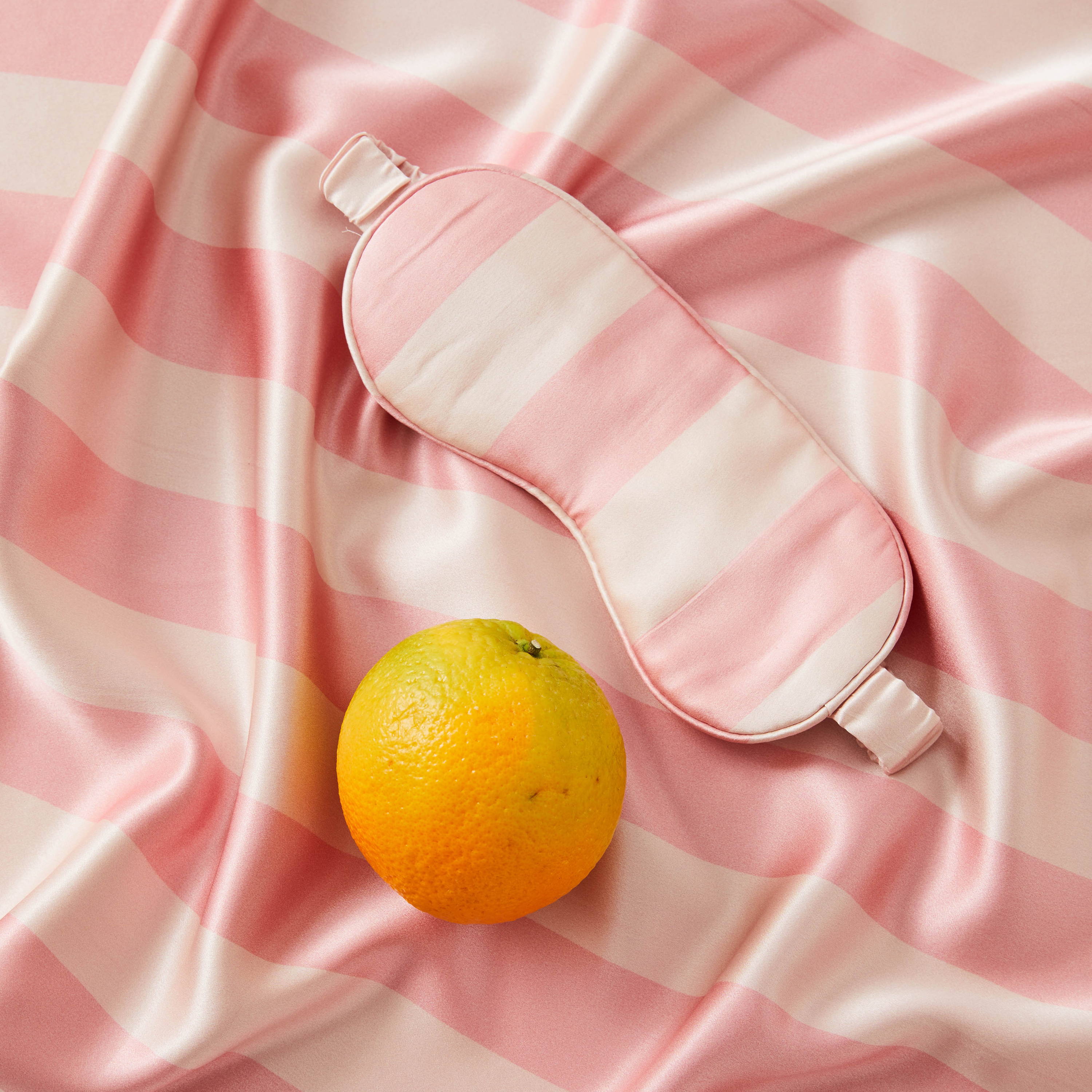 ---
You're a glowing ray of sunshine and picture of health - do you have any guilty pleasures?
Absolutely! Chocolate ripple cake, MAFS and very heavy red wine.


What beauty tips did you learn from your mum, and what would you pass on to your kids (if you have them one day!)
Take care of your body by moving it in every way you can. My mum is a total pocket rocket. Faster and stronger than any other woman her age I've met. She's by far more fit than I am. Rather embarrassing. I would love to teach my kids the importance of keeping things natural and simple. I would teach them that nature has a plethora of remedies and offerings for us. If I had a girl, I would also teach them the beauty in ageing gracefully, a huge task in a world where our young generation is now sometimes opting for botox and filler in order to appear like an Instagram filter.
In short - the greener the greater.
---