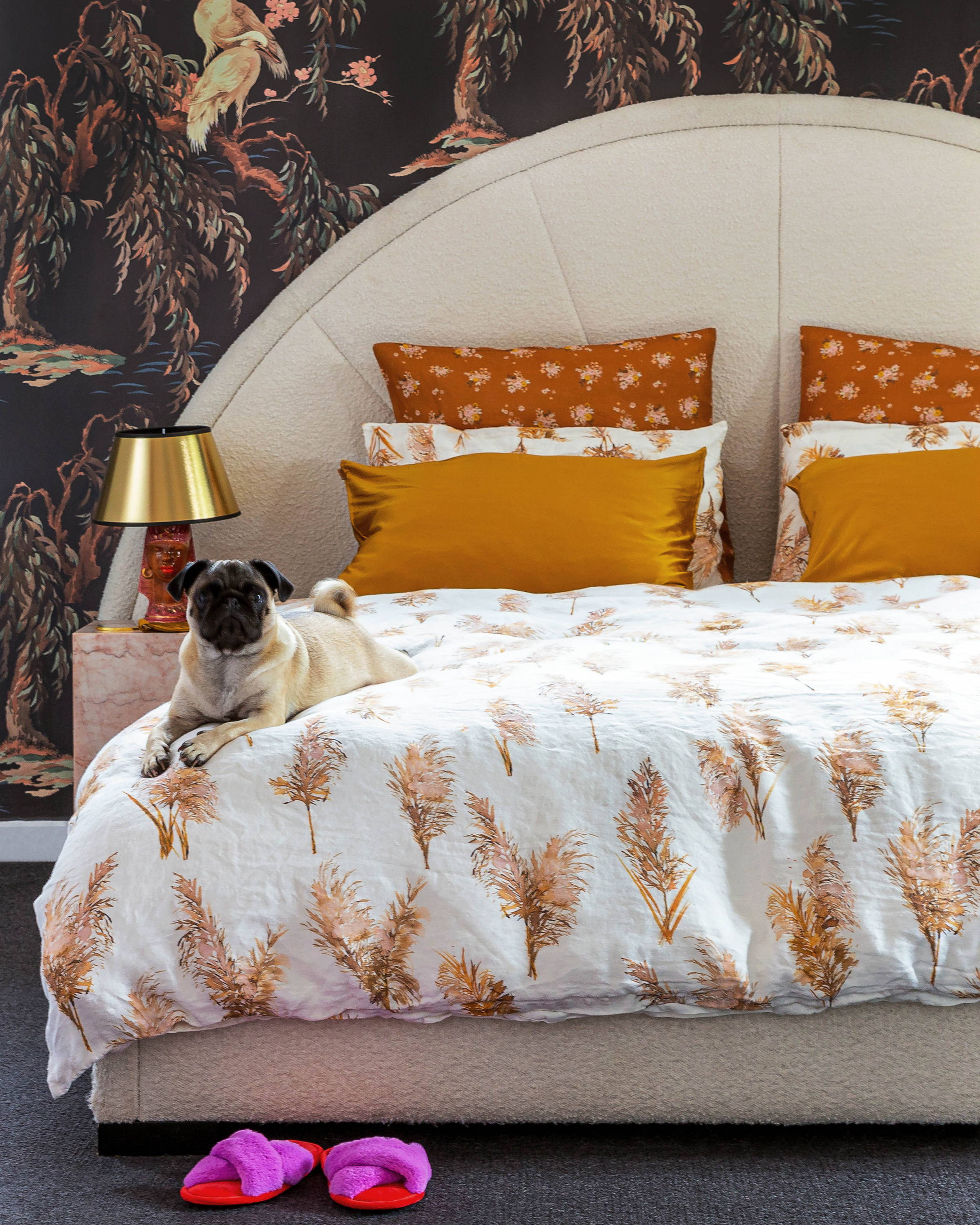 Today we take you inside the home of Katie Graham, founder of interiors mecca, The Family Love Tree and mother to five fur
babies and three teens.
With an exquisite eye for art and design, it was such a treat to explore all the nooks of this incredible 1970's build. From the vintage Gucci wallpaper to the brass peacock sculpture (found whilst scouring a vintage market in Phoenix Arizona), Katie's home was a treasure trove of curiosities, which we could not get enough of!
 
We get the lowdown from Katie on where to start when styling your teen's bedroom plus find out what's next for The Family Love Tree, in todays blog.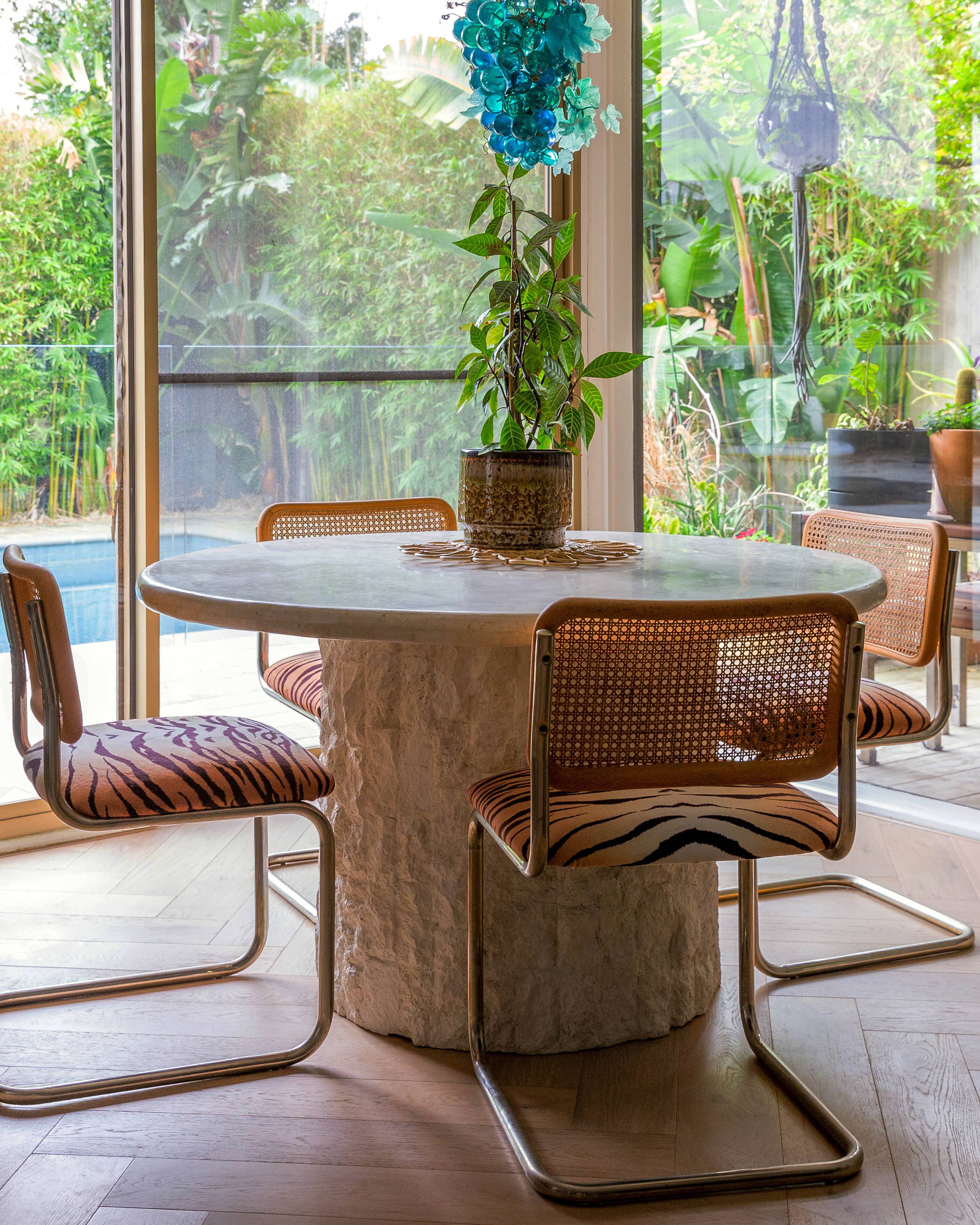 Hi Katie! We've been friends for almost a decade now, and we consider it one of the many unexpected perks of starting Kip&Co that our paths crossed!! In a crowded interiors market, your aesthetic is refreshingly unique and original. How do you describe your interiors style?

I have always tried not to follow the trends but rather invent them. I find inspiration in fashion, architecture, colour trends, and retrospective interior design... loving the 80's right now!

 

Your home feels like a wonderland of special experiences captured in objects. What's your favourite find and what is it's origin story?

I do love shopping overseas in flea markets, for vintage treasures, I find it almost impossible to buy anything that's been

mass-produced, so the more obscure and rare the better for me! I would say my brutalist brass chandelier, (purchased from

1stdibs

and my brass peacock sculpture, both designed by Curtis Jere (found scouring a vintage market in Phoenix Arizona...).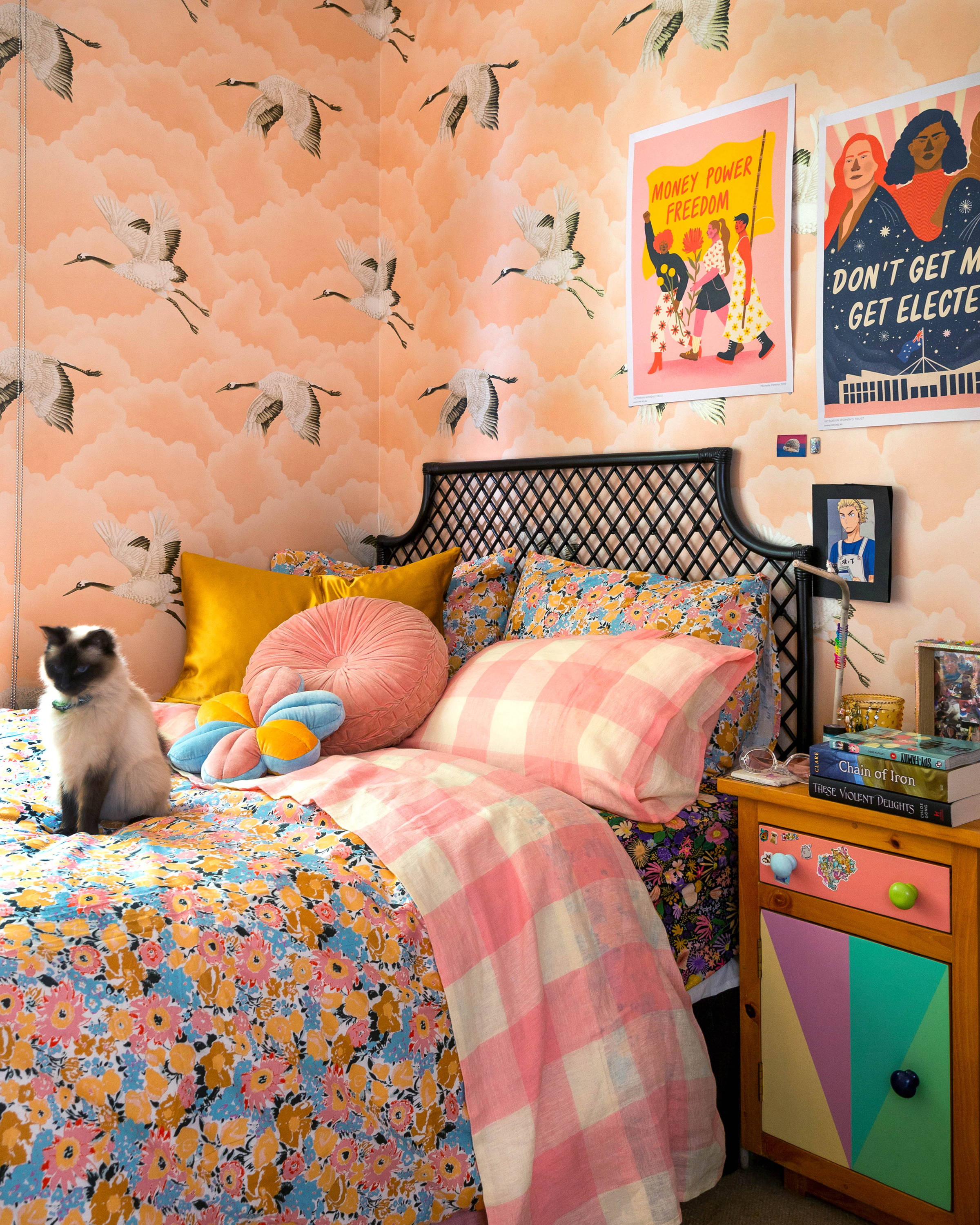 Your kids are striding into teen and adulthood. Billie VERY generously let has have a peek inside her supremely cool bedroom which we LOVED - beautifully eclectic and frenetic. Do you (or Billie!) have any tips for styling teen rooms?
I re-designed Billee's room with her, about 4 years ago! I let her completely own her room (and her mess!) and allow her to find and express herself creatively, so I have to give her full credit for her style!
 

Can you tell us a little about the history of the building (as much as you know!)? EG when it was built, style, any major renovations, key features ie x bedrooms, pool etc.
Built in 1972 and architecturally designed by Charles Justin (before he started SJB Architects) I have been told it was his very first house project!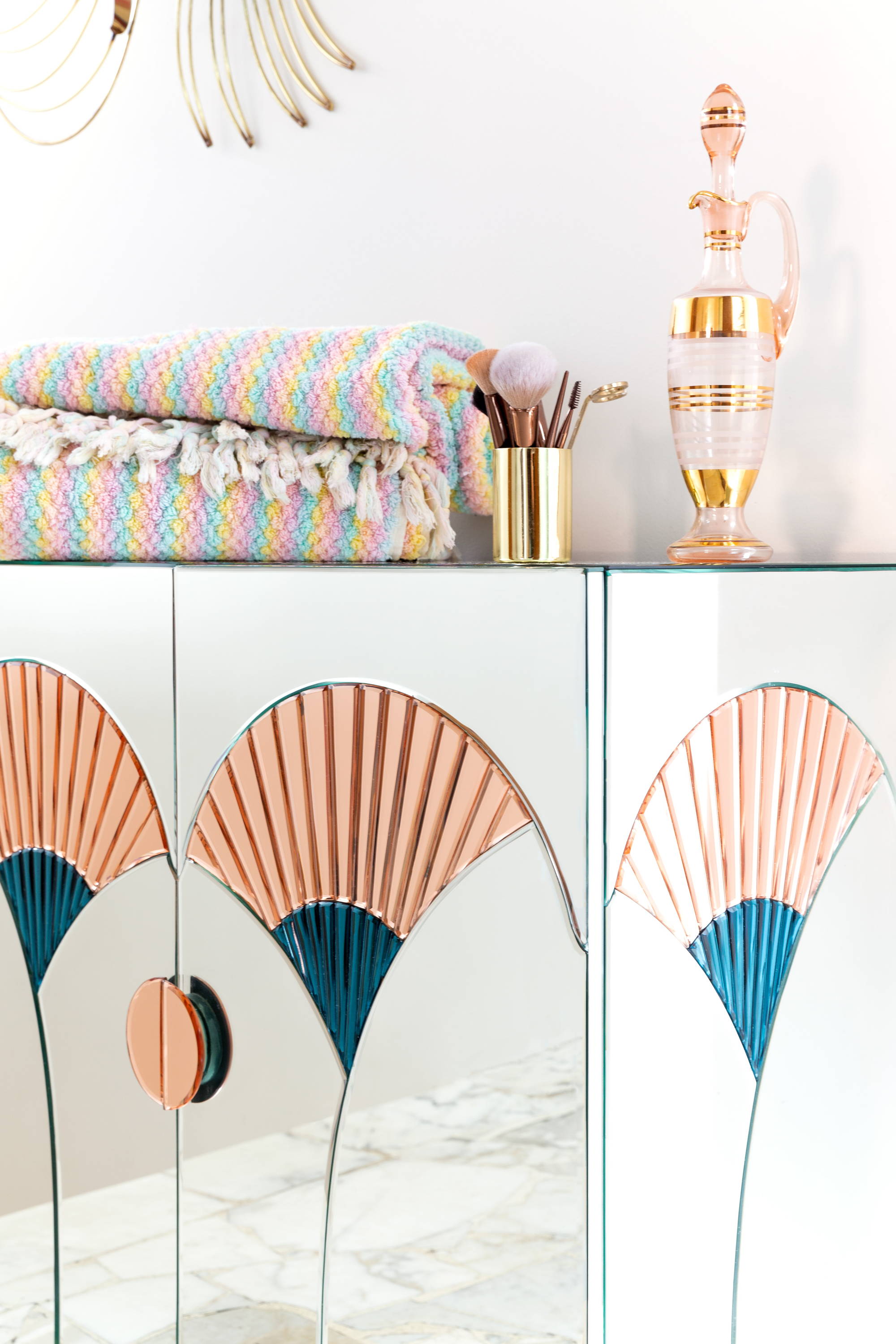 You're in inner urban Melbourne, just on the fringe of the gritty, colourful St Kilda. What do you love about your hood and what's your favourite place to go?
We are in Caulfield, but I love being close to St Kilda beach and Elwood beach, I love the dog parks, the cafe culture, Chapel Street, and being surrounded by the coolest 60's and 70's architecture Melbourne has to offer!
 

Your own incredible business, The Family Love Tree, has grown and evolved over many years including just before COVID opening the most brilliant destination homewares store that Melbourne has been absolutely craving. What's next for TFLT?
We are not opening any more stores for now and are just excited to grow our online store. And of course expand our range which is constantly evolving. We aim to inspire but also surprise our customers with new pieces they didn't think they would fall in love with. I think that's that the essence of what The Family Love Tree is all about!