---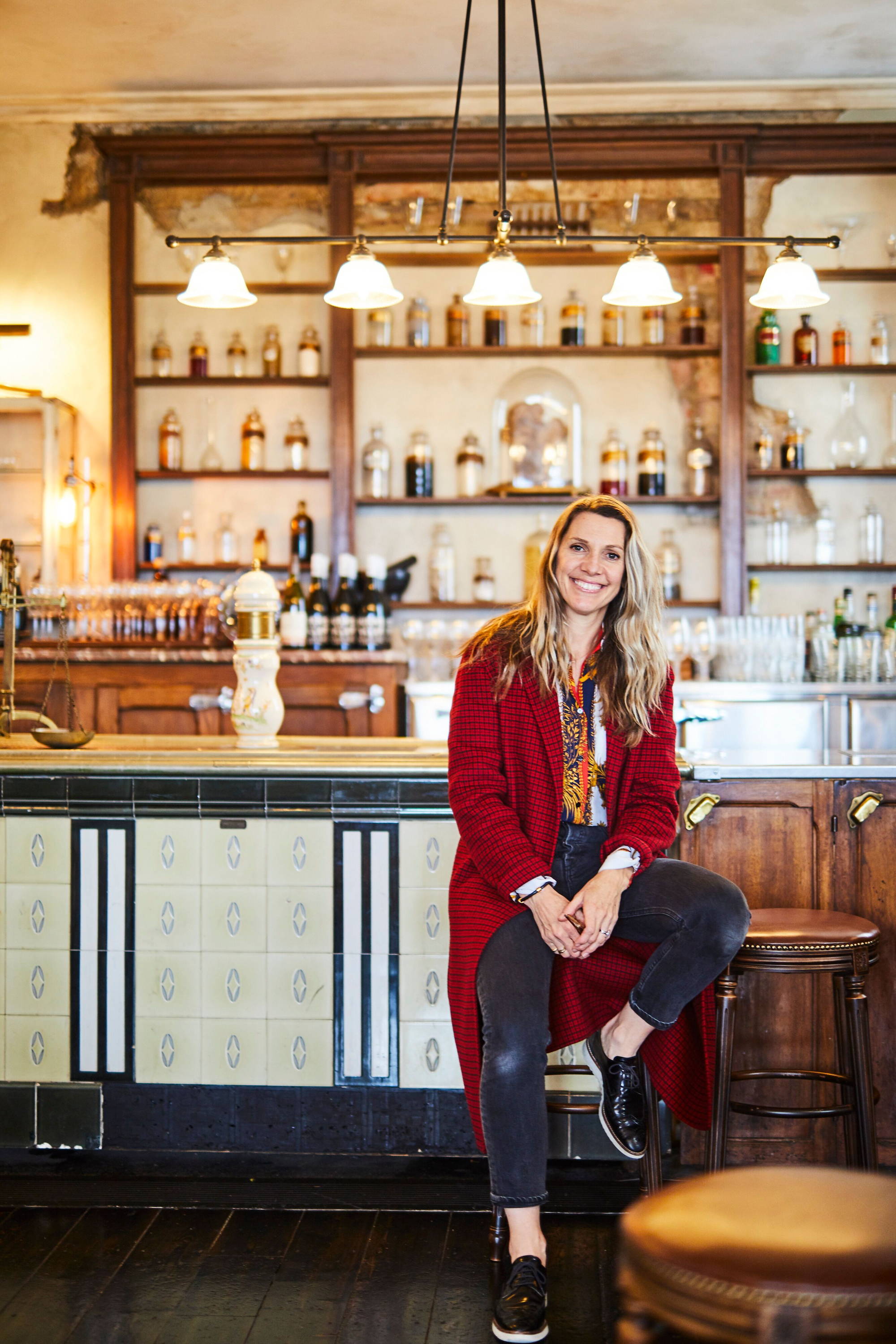 As you may have caught on, Heartland was shot at one of our favourite local pubs, the Espy in St Kilda. While we had a soft spot for its sticky carpet days, it's recent transformation took. our. breath. away. Enter, our latest and greatest girl crush Eleisha Gray. This woman took on the two restaurant, twelve bar, five floor interior design job like nobodies' business. She is one of those rare gems that has a truly unique style - she doesn't follow trends, she damn well starts them. Plus, she is a bloody lovely human. And we all need a bit of that right now.

Read on for pure interior design joy (and, of course, wallpaper GOALS!)
 

Give us the back story on 'Eleisha'! What were your career milestones that led you to where you are today?

I grew up in country NSW from a family of makers. Mum was a very talented sewer and crafter and Dad was always tinkering and creating in the backyard shed - if I wasn't crafting with Mum I was making gadgets with Dad. Chasing the antique roadshows across NSW wasn't unusual for our family and I guess this is where I developed my love and obsession for the old and bazaar. The back stories on these pieces just got me hooked.

 

I moved to Sydney to study and work in Graphic Design & Advertising, later in London and eventually to Melbourne. After 10 years designing, it was magazines that opened up my eyes to the world of styling so I decided to move away from the desk and get some hands on experience in photoshoots.

 

Soon after I moved onto assisting in costume and production design for TV commercials. Working on these big budget productions drew the best crews in the business from Directors, DOP's and Art Directors so I observed and soaked up as much as I could. I was so taken by the set designers and the way they designed and pulled these spaces together, often beautifully art directed or just thinking so quickly on their feet. I've now been Art Directing for one of Australia's biggest advertising firms for the past 10 years.

 

Around the same time I was asked by Sand Hill Road (hospitality group) to style some of their venues, but more importantly to help bring a narrative to the interiors beyond the bricks and mortar. I soon realised my varied experience over the years allowed me to bring a more

holistic approach to the design & styling process

-

in relation to the likes of

'

colour and composition, responding to commercial briefs, collaborating with artisans, balancing big budgets and procuring truck loads of props (literally)'. All these pillars of the design process were drawn on greatly when working on the revival of one of Melbourne's most iconic venues - 'Hotel Esplanade', 'The Espy' in St Kilda.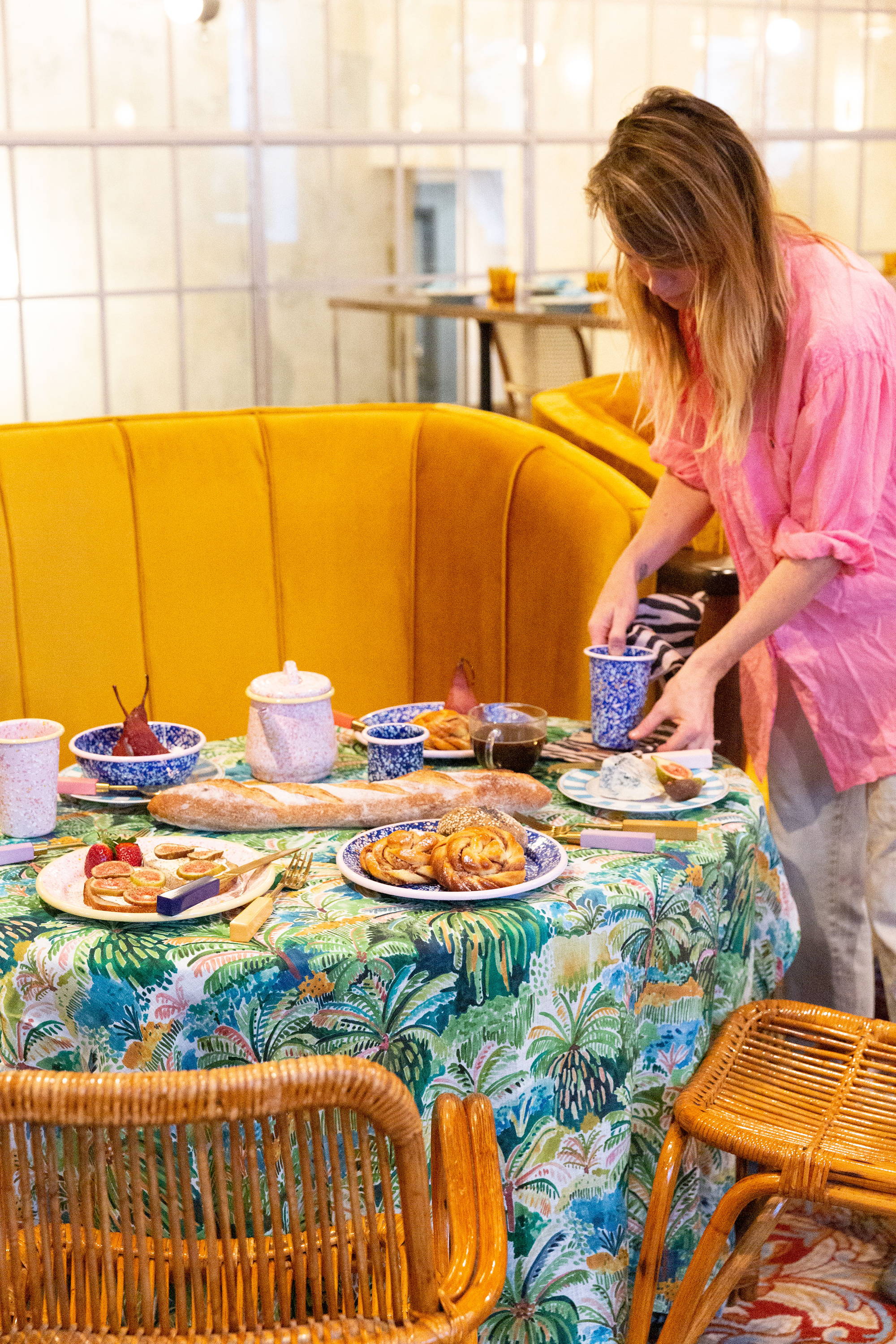 CONGRATULATIONS on The Espy!! As someone who spent A LOT of time at the Espy in its sticky carpet days, we were a wee bit worried about what was happening to our old girl. What a joy then when the Espy opened her doors and revealed an incredibly diverse and original fit out, that was respectful to the building's history while also being ready for the modern punter. Did you feel a bit of that pressure when you took on the job?

I had complete confidence the Espy was in safe hands with SHR at the helm. From the initial briefing with their team and Techne architects, we were well and truly aligned in honouring the building and it's iconic past. The enormity of the brief would overwhelm anyone, but like any job it's about breaking it down and surrounding yourself with the right team. Any pressure I sensed from the public's concern just made me dig deeper and work harder. We researched the building, the era, interviewed and had conversations with ex-performers, staff, St Kilda icons and anyone willing to pass on an Espy anecdote.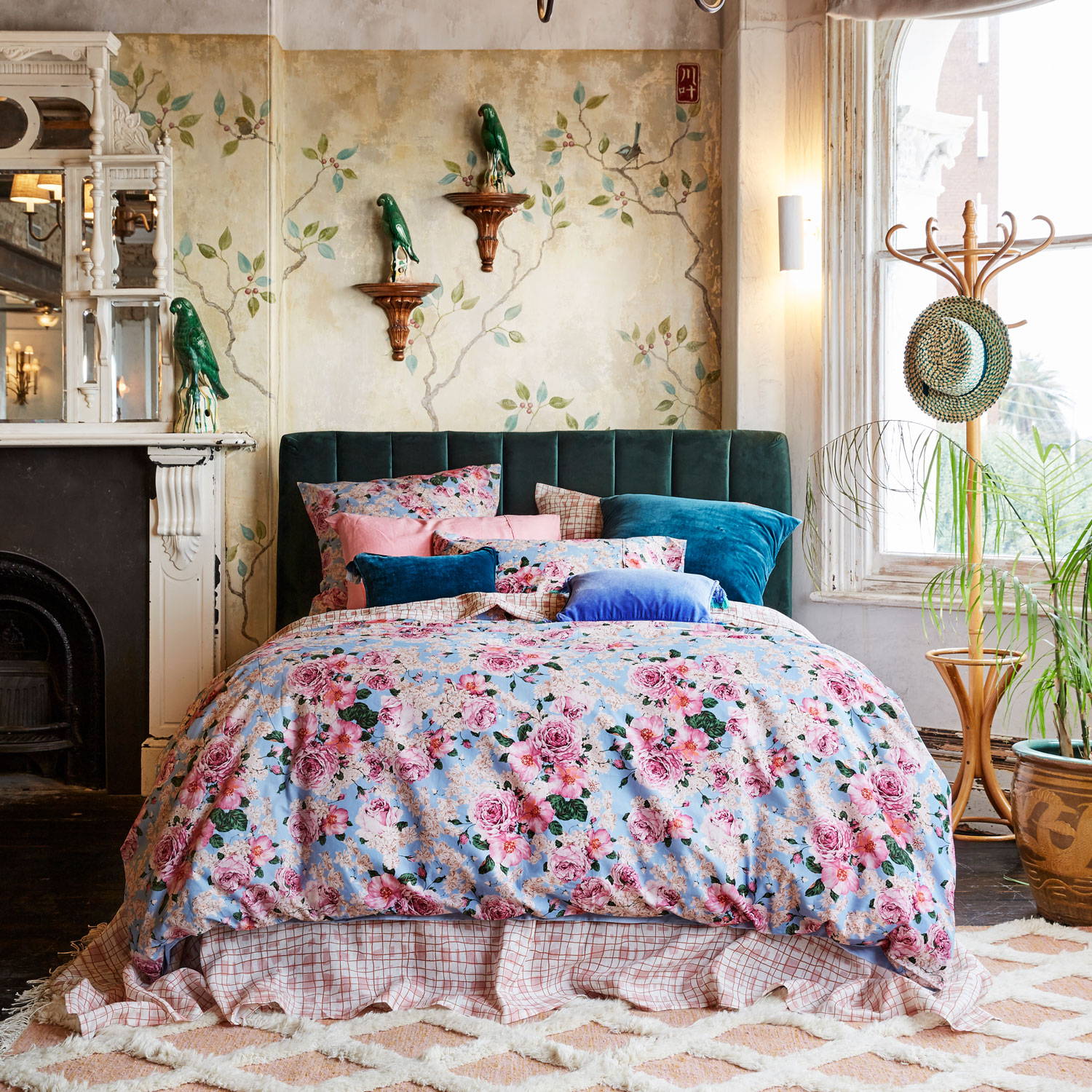 What was the brief from the client and how closely did you stick to that? 
The overarching brief for the creatives was 'Kick-arse Victorian Grandeur'. The building itself is Victorian with an Art Deco extension so first and foremost we aimed to retain as much of the original bones as possible. We had a 2 year window from concept to completion and every space in the 5 level, 12 bar venue was to have a different offering and style. The 1st and 2nd floors had been closed to the public for over 60 years until it's recent reopening. In 1878 the Esplanade Hotel was built in 1 year, incredible considering it took 1 year to renovate with 100 builders.
Where do your find inspiration?

I try and avoid following trends or being influenced by the latest products. With these type of briefs I delve more into the history, how things were made, the fabric styles and materials of the time and apply those to a modern environment.

My greatest love is to frequent the local auctions and talk shop with the traders. Every week brings something new in this role and I'm already excited for the next find. Film and TV sets are a constant inspiration but transferring these looks to a working environment can be tricky - you certainly don't want a bar to feel like a film set, so it's a fine balance.
What's the process for sourcing for such a diverse job? Do you travel internationally or try to stick to local and online resources?

The procurement of the furniture, lighting, artwork and objects was certainly a logistical challenge. The SHR Project Manager, my assistant and I all worked off many schedules, room by room. We managed to fill an enormous storage unit in just months with purchases online, at auction, local and interstate traders and a container shipped over from France and Belgium full of items sourced earlier in the year. Some of the interiors in the Espy required pieces that we just couldn't find here like some huge original bars and antique lighting.

 

What's your favourite piece there?

I remember scouring an

antique warehouse

in the suburbs of Melbourne and spotted a coffee table that was slightly hidden from view. Turns out is was a

100 year old 'coffee table of curiosities' with a glass top full of someone's life's collections, medals, letters and trinkets. It's located in the 'green room' if you want to track it down. There's also a pretty spectacular wall light in Mya Tiger from France which I adore. Actually, there are so many lights with so many stories that I love!!! Such a hard question.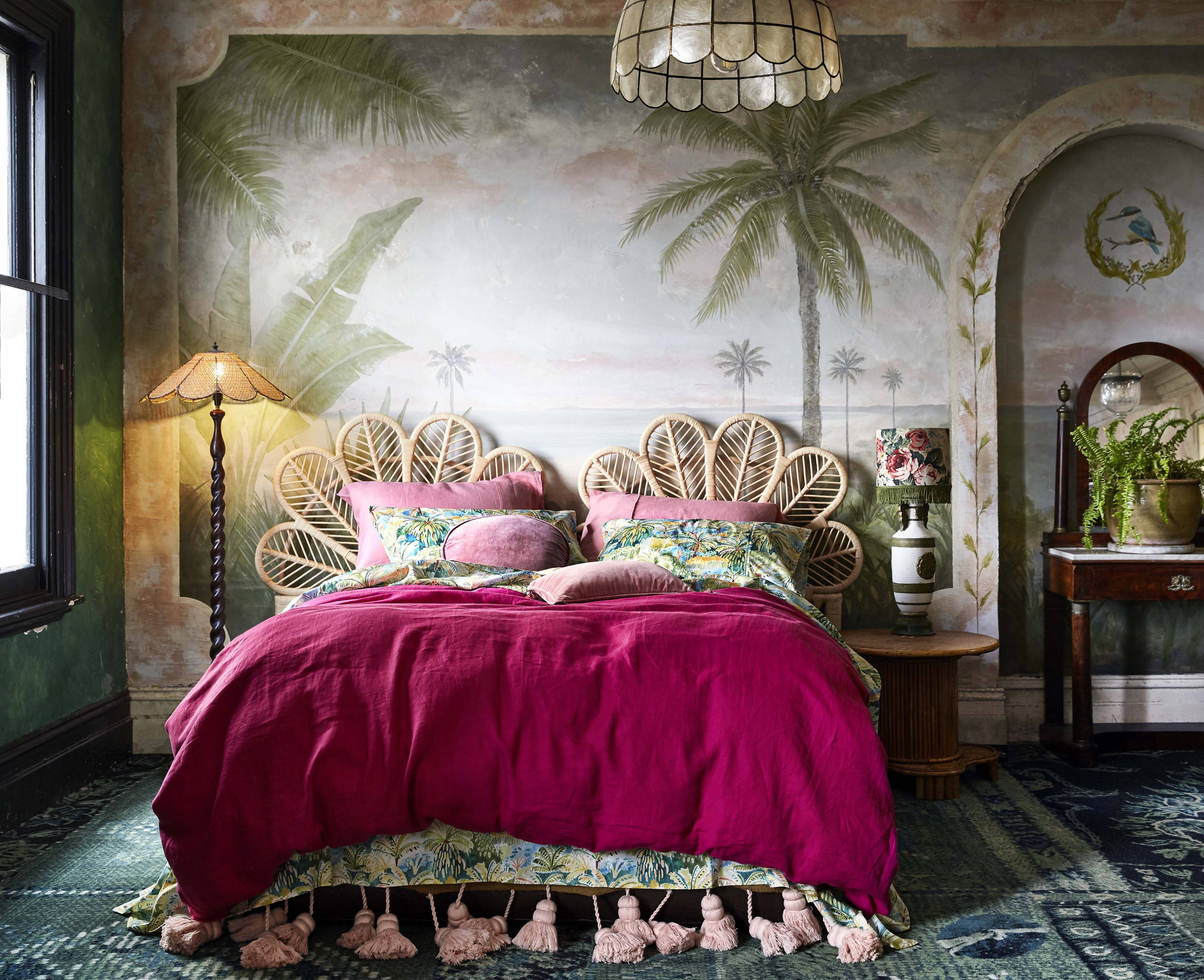 The Espy is such an incredible project, what are some of your other career highlights?

Sounds corny but working alongside inspiring and hardworking people are constant career highlights in my mind. Although I mostly work alone, my job is all about collaboration and it's the visionaries that dream up these big projects that make me tick. I just can't wait to bring their briefs to life!!


What's on for you in 2020? Where will we see you next?

March 2020 sees the launch of another venue in the city, this time with a Medieval vibe. Collaborating with artisans and set designers, everything was custom designed from the integrated bookcases and fireplace to 3D models - sometimes working with 8 different suppliers to produce one bespoke piece.

 

I then move onto refurbing another Hotel in the city, a midcentury Motel/Hotel in the country and fingers crossed you'll find me scouring the Paris markets come September.