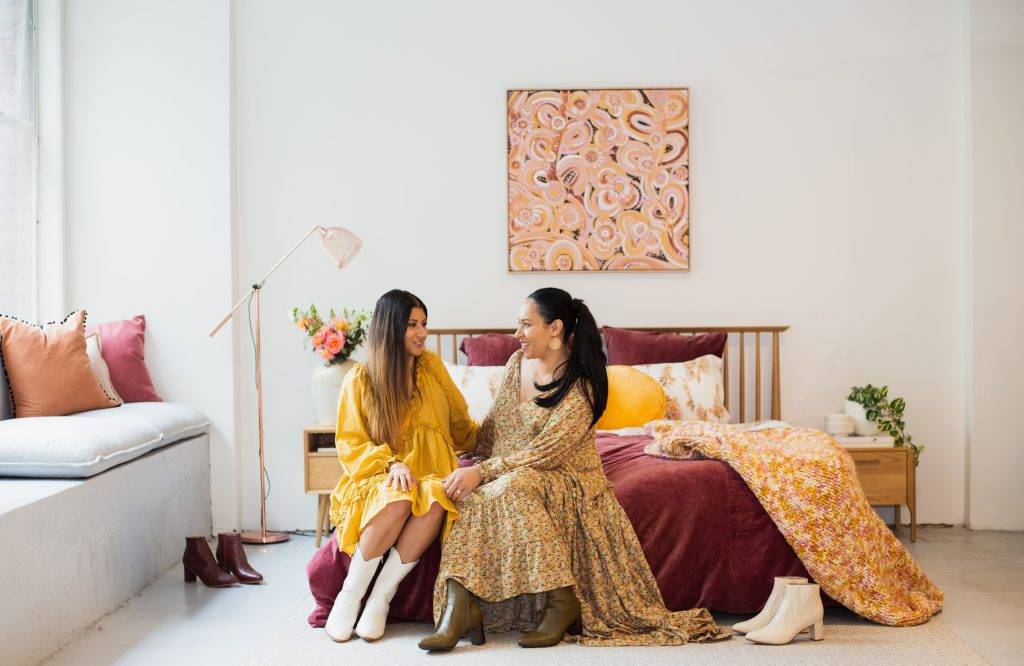 Meet Lani and Zara, the mother daughter duo behind Aurora Art. Together they create bright, contemporary art pieces that evoke a sense of joy and happiness, with designs that are inspired by their diverse cultural backgrounds. As we joined forces with Aurora Art as part of our Mother's Day giveaway, we were lucky enough to speak to the women behind the artwork, to learn more about their journey, artistic process & experience as being a mother daughter duo in both business and life.
Firstly, tell us about Aurora Art, how did it all begin?
For many years we would create artwork together for our home, family or friends & Zara studied Fine Arts at University. About a year ago, we founded Aurora Art & committed to working full time as artists and have been humbled by all the positive responses we received.
What are the defining influences behind your artworks?
Our artwork is influenced by nature, our culture and family life.
What is your creative process?
We have created several artworks together over the years. However, generally we work individually as we both use different techniques when painting. The similarities would be that we often share colour palettes.
Does your artwork match the rest of your style? From interiors through to fashion?
We have similar taste and style, which is why we are able to work closely together. For example, we often share clothes. We share a passion for interior design & believe in the importance of beautiful artwork finishing off any room. In our own home we love combining the modern world with our ancient culture, which focuses on connecting with the beauty of nature. For example, we love using raw organic handmade pieces made by other Papua New Guinean artists such baskets and tapa cloth painting.

What role does art play in your home?
Being artists, we believe that a room is not complete without artwork. We have a several original artworks by Aurora Art and also other artists like Carley Bourne, Jai Vasicek, Mia Pensa, Emma Hergstrom & Helen Stevenson.
Has it been easier to build Aurora Art because you're family?
Yes, being family has been an advantage. We are close friends who spend a lot of time together & have a shared passion for Aurora Art. We genuinely love what we do, so it does not feel like work.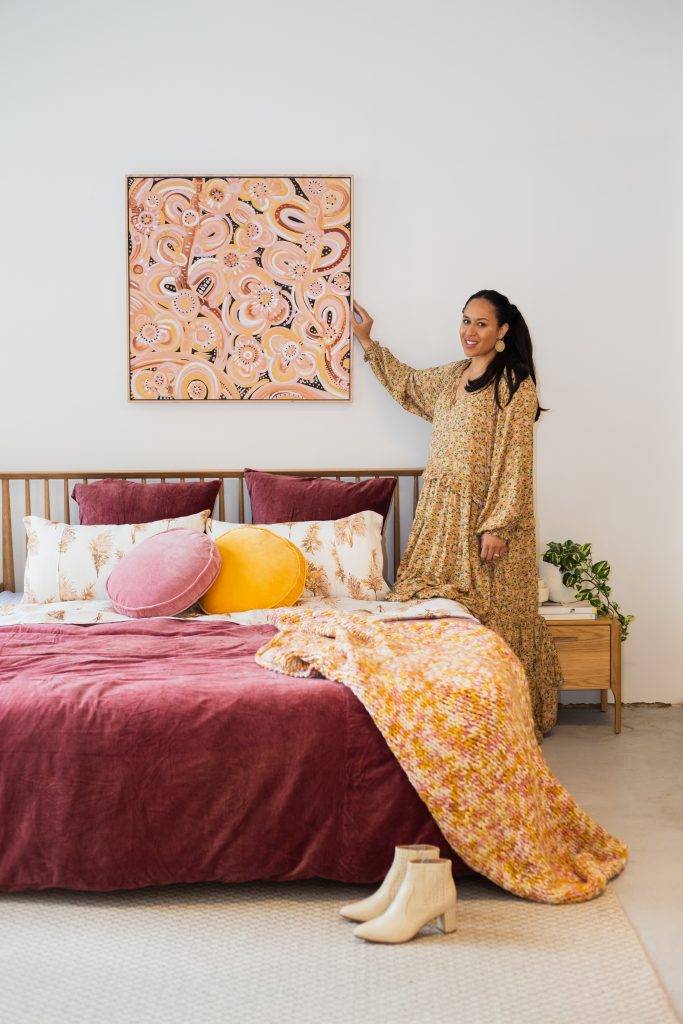 What has been your greatest challenge and win?
The greatest challenge is that there are not enough hours to do everything we would like to do. The biggest win would be the introduction of Aurora Art prints, which have been so warmly embraced by everyone.
How has Aurora Art shaped or strengthened your relationship?
Being Mother and Daughter we were already very close. Aurora Art has created a common passion and goal which we both enjoy working on.
Being a mother and daughter duo is pretty damn special, what are you most grateful for when working together?
We are most grateful that we have a large, close and supportive family.
What is a key piece of advice you would like to share with other budding artists?
Trust your instinct, commit to becoming a successful artist & take in inspiration which is all around you. If possible, put yourself out there by creating a website & building presence on social media.
MOTHER'S DAY GIVEAWAY
Enter our $5k Mother's Day giveaway for your chance to win one of Aurora Art's hand painted artworks, alongside $1500 of Brosa bedroom furniture, $1000 worth of Kip&Co textiles, 5 pairs of Bared Footwear. Enter Here