---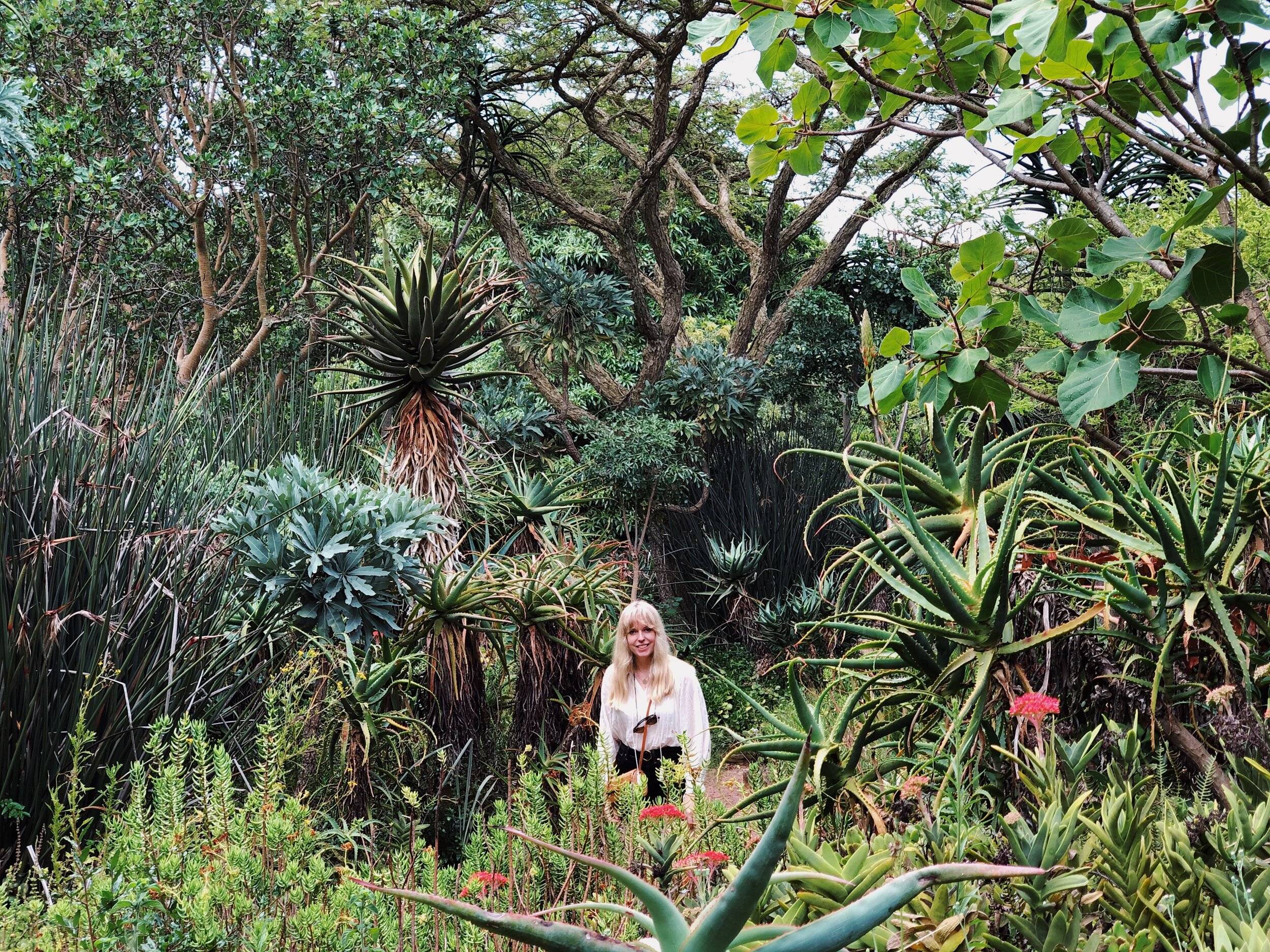 Today we're putting the spotlight on the artist behind one of the most popular prints in the Heartland collection - Colombo! Day dream yourself off to some jungle paradise as we chat to the uber talented Rosie Harbottle.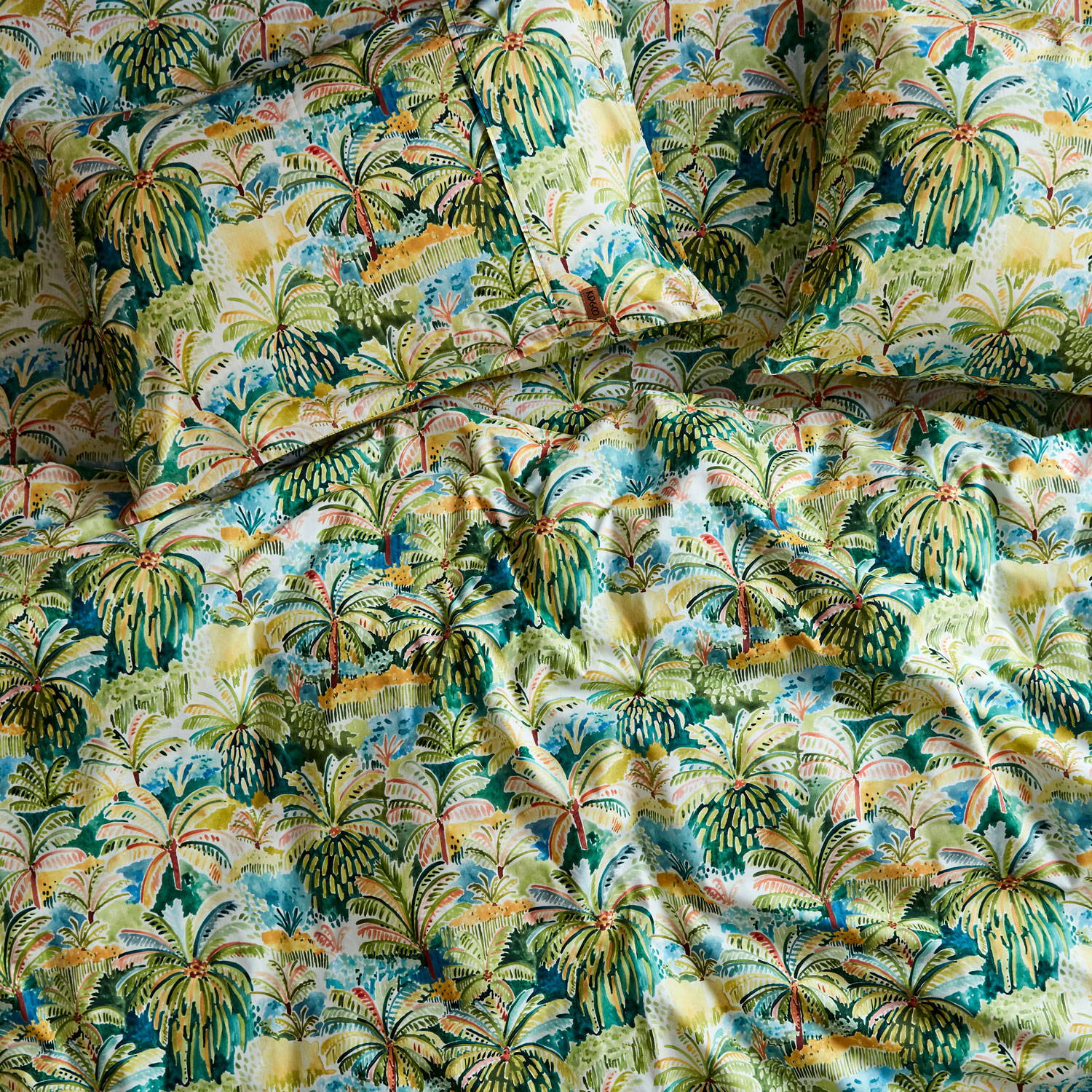 Tell us a little bit about your background - how did you become a print artist?

 

My mother was a fashion designer and collects lots of fabrics and so from an early age I was exposed to lots of colour and pattern. After completing an illustration degree my first job was an in-house print designer where I gained a lot of experience. I've always loved print and pattern so it seems I took a very natural path.

 

What has been your career highlight?

 

I've been self employed for nearly 7 years and I've had many highs as well as some lows along the way. I think whenever I set myself goals to design for certain brands and then it happens is such a boost!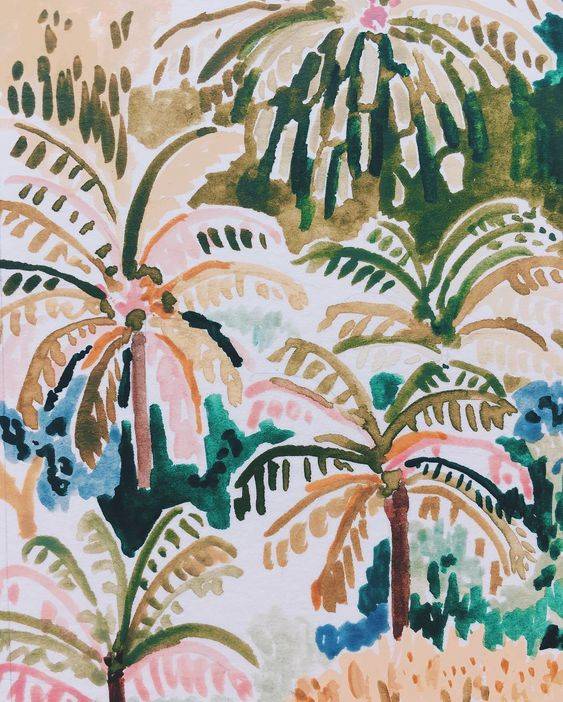 What inspires you?
So many things inspire me but in particular, nature, plants, travel - being immersed in another country/climate/culture is always hugely inspiring. Taking a break from my usual surroundings is so important and actually a necessity even if it's just a weekend away down the coast. I need that break in routine to feed my creativity. Other artists inspire me too, there's so much talent out there, past and present that it pushes me to do better and better.
What advice you would give any aspiring artists?
To try not to get too hung up on what other artists are doing, try and find your own voice and style. In this Instagram age I find one of the biggest creativity killers can be when you start comparing yourself to other creatives. With that being said, social media is a fantastic platform for getting your work noticed and you never know what creative director or buyer is viewing your work. If you want to get into the commercial art market it's vital that you create a portfolio of work that has a target market in mind - If you want to design prints for homeware and fashion then you need to be aware of current and future trends in those areas and keep experimenting and pushing your work.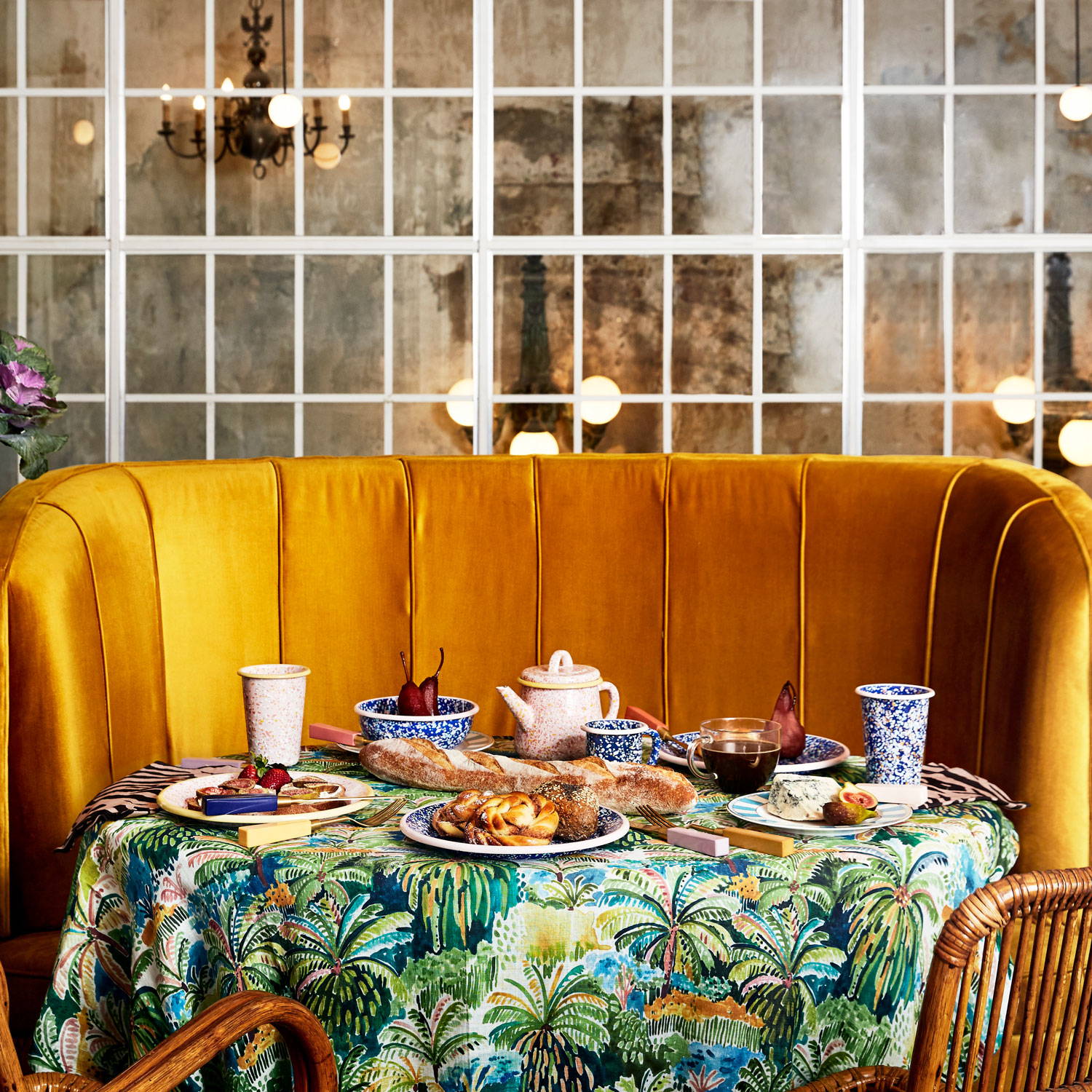 Who are your biggest influences?
There's so many talented artists that I look up to and no doubt I'm influenced by them, Pierre Boncompain, Henry Rousso and Milton Avery are just some of my favourites.
Name three people you'd love to have a dinner party with (living or deceased)
David Attenborough as I'd love to chat about all his wildlife experiences. Rupi Kaur as I'm in love with her poetry, it really speaks to my soul, we would stay up late and talk about love, philosophy, the universe and everything in between. Finally I would invite Deborah Francis-White from the Guilty Feminist Podcast as she is just hilarious!
We love the print you did for us, what's your favourite thing about it?
Thank you! Palm trees are one of my favourite things to paint!